Dungeness Crab season is in full force and folks in Mendocino County know how to celebrate the harvest from the coast. Throw in the beloved crustacean along with some wine and beer and it's pretty much impossible to go wrong.
---
Mendocino County's 15th Annual Crab, Wine & Beer Festival kicks off this weekend and runs ten days. That gives you two weekends to indulge. Events take place just about everywhere through the county, from the inland stretches to the coast. There's crab sales, crab feeds and wine barrel tastings galore. Visitors can climb aboard the Skunk Train for the Crab & Wine Express or enjoy a Winemaker Dinner at Husch Vineyards that pairs Anderson Valley wines with you guessed it – crab!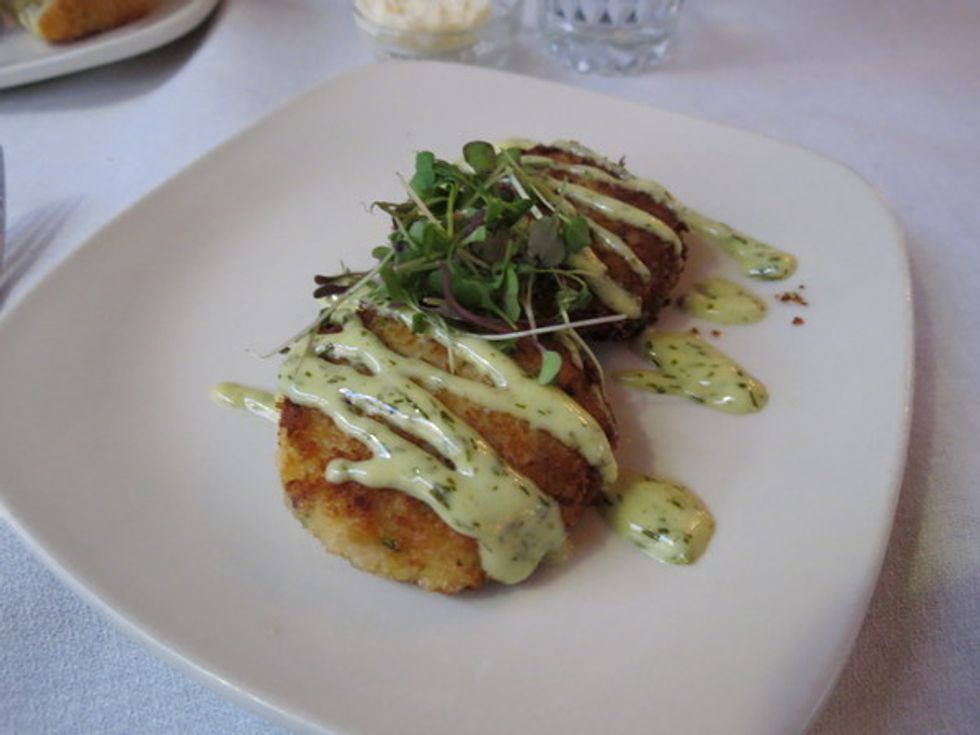 Crab Cakes at Little River Inn, 2013 Competition Winner, Judges' Choice
What many consider to be the signature events of the festival take place the last weekend in Fort Bragg. Friday, January 24th is the Cioppino Dinner – a benefit for the non-profit Mendocino Coast Clinics. The eating continues on Saturday, the 25th with the Annual Crab Cake Cook-off & Wine Competition.
2014 Crab, Wine & Beer Festival Passport
If sampling local beer and wine rates high on your list, download the Festival Passport before you leave home. It has a map of 45 wineries and breweries. Throughout the Festival, stop in and get your passport stamped at every visit. Collect at least three and you can enter to win another Mendocino weekend getaway.
Crab Catcher's Package
If you're really up for a weekend to remember, you can go out and catch the crab yourself. The fifth generation of family innkeepers at Little River Inn have put together what they're calling the "Crab Catcher's Package." Pack some nice clothes for your two nights at the Inn, but come prepared with layers you don't mind getting dirty and smelly and they'll make all of the arrangements for you to head out to sea.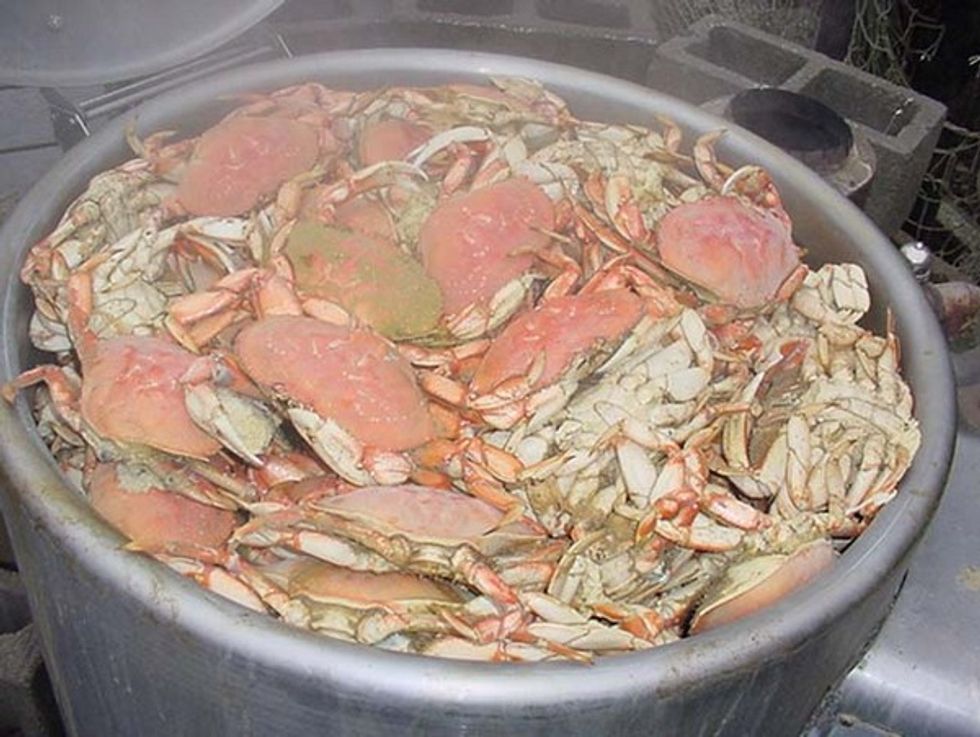 Fresh Caught & Cooked Crabs, Photo Courtesy Anchor Charter Boats
Crabbing trips leave from Noyo Harbor and last around five hours, so along with layers, you should come prepared with some good snacks or even a lunch. Guests can catch up to 10 crabs each. You'll want a cooler to pack your crabs in and I'm told if you have the crew cook your crabs right away, they keep better. The earlier you make reservations the better, especially if you're thinking about heading out on a weekend. Another reason you want first dibs: some of the boats are a bit cushier, offering a warm indoor cabin. I'm thinking that's a huge perk, especially for true first timers and folks traveling with kids.
Dana can be found on Twitter @drebmann