Art is attracting attention in downtown Napa, and putting a hop in the steps of those willing to do a little wandering.

---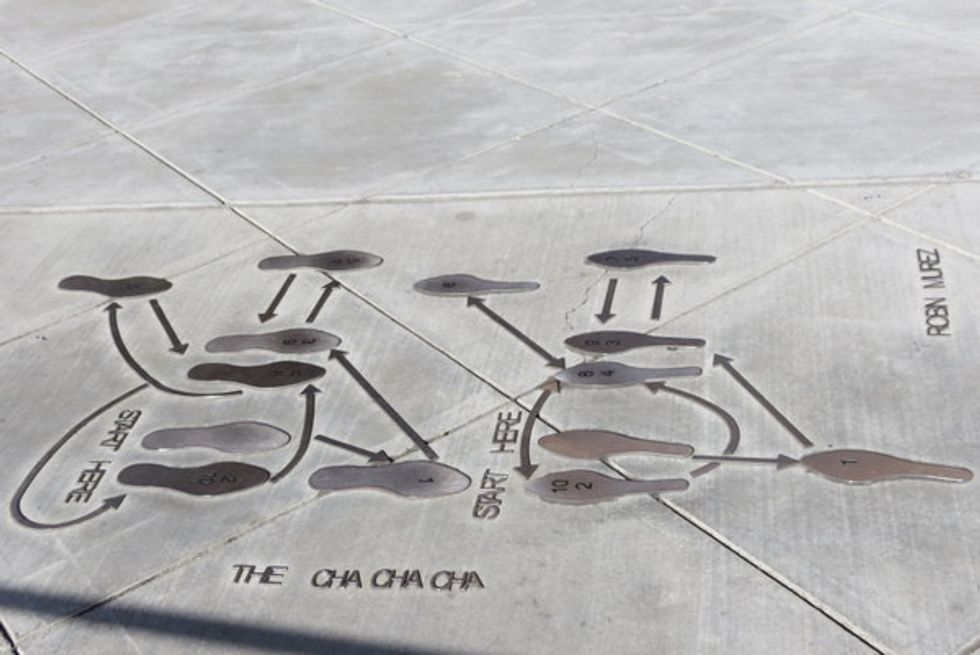 Cha Cha Cha, Robin Murez, 2011
Napa ARTwalk
Learn to Cha Cha Cha in downtown Napa, compliments of the Napa ARTwalk. The sidewalk stopping Cha Cha Cha is one of thirteen outdoor sculptures that are part of the 2011-13 tour, titled Momentum: Art That Moves (Us). It focuses on sculptural work that is kinetic or implies movement, but when it comes down to it, the pieces are just fun. You can download a map of all of the ARTwalk sculptures, or pick up a free copy at the Napa Valley Welcome Center on 600 Main Street, Napa. If you have kids (or even if you don't), check out the Napa ARTwalk kid's brochure. There's no map, but the brochure offers insight into some of the participating artists' inspiration and a bit of art history, too.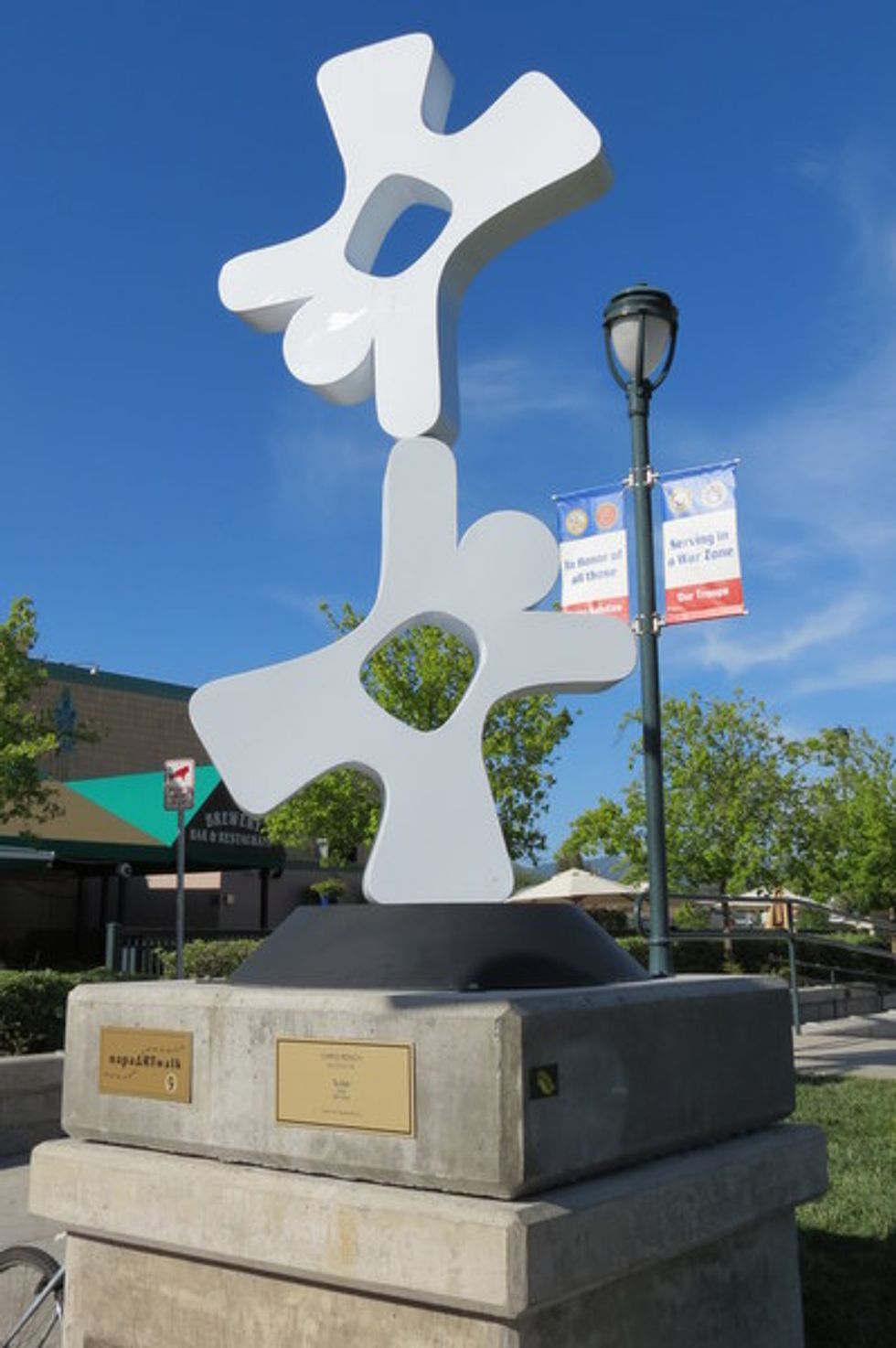 Ta-Dah!, Chris Rench, 2009
Use your smartphone to scan QR codes on the ARTwalk map and you'll access an audio tour with information about the artist's sculpture and website. Artists from seven western states were invited to apply. The project began in 2010 and is a collaborative undertaking by the City of Napa and Arts Council Napa Valley.
As you make your way from one piece to another, don't be surprised when you stumble across other great pieces of public art, not part of the ARTwalk, but still very much a part of the downtown Napa neighborhood.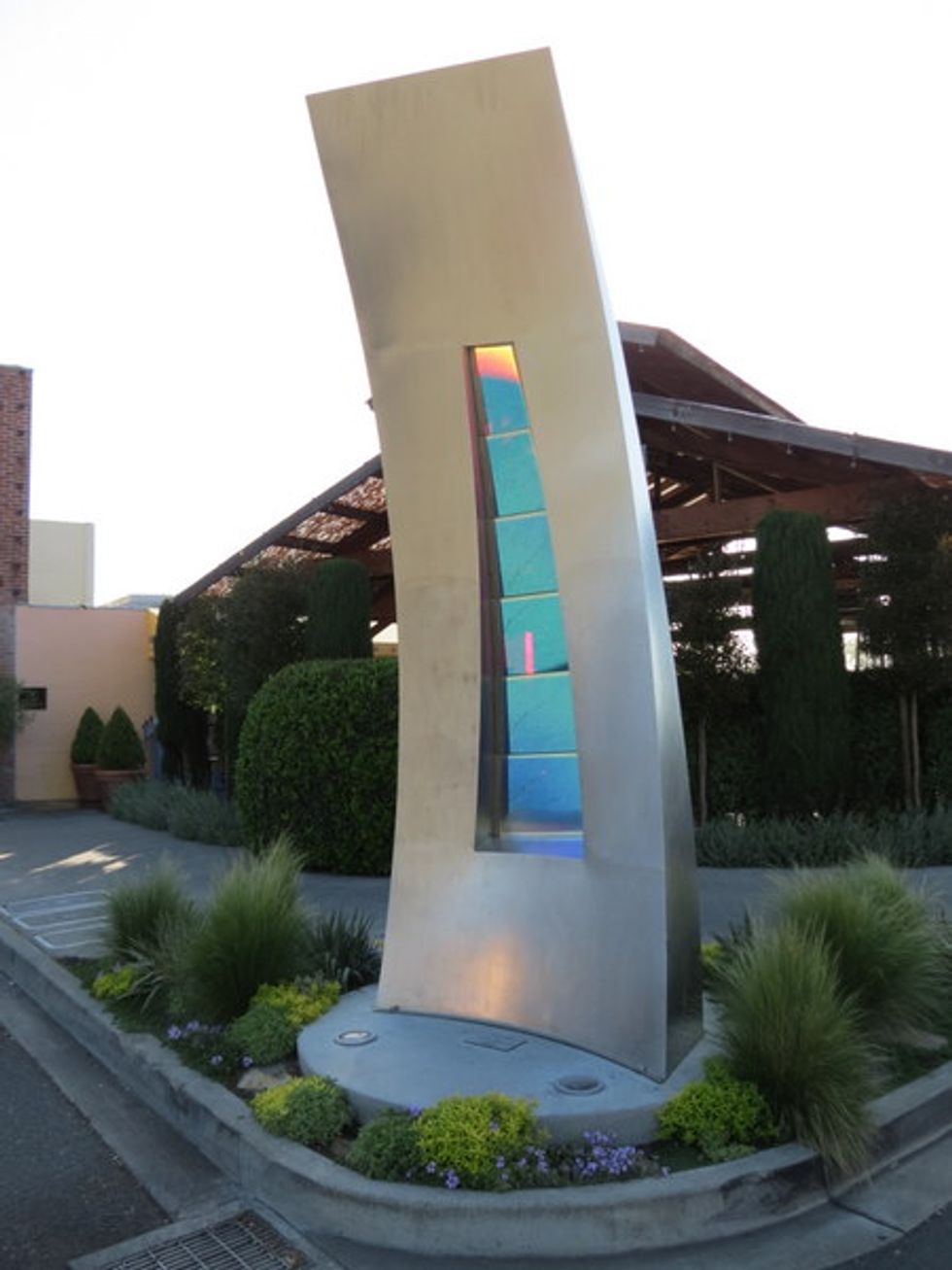 Silver Twist, Gordon Huether, 2010
Gordon Huether
Silver Twist by Napa Artist Gordon Huether, on display near the Napa General Store, is just one example of what you might find. You can see more of his smaller-scale work at his gallery on First Street. The Gordon Huether Gallery is downtown Napa's first venue dedicated to contemporary art. The space is airy and bright, featuring work by Huether and guest artists.
Huether is known for his use of glass and large-scale art installations. Projects have included art installations for a variety of public spaces around the world including Oakland's Jack London Square Ferry Building, Playground Fantastico in Napa, and the San Bruno BART station, just to name a handful. Folks can also drop by his Napa studio to tour the project gallery and design studio, which is open Monday-Friday 9 am-4 pm. The project gallery is open 7 days, Sunday –Thursday 12-7 pm, Friday and Saturday 12-8 pm.
Dana can be found on Twitter @drebmann