For this week's hike you'll endure a rugged (but beautiful) climb up Hood Mountain for the satisfaction of 1,600 feet of elevation and breathtaking views in all directions.
---
What You'll See
As we noted, there are some amazing views in store at the summit, but there are also some worthwhile vistas to be had at a lower elevation on the Valley View Trail. The remains of a cabin on the site of Hendrickson Homestead are interesting, as is Merganser Pond.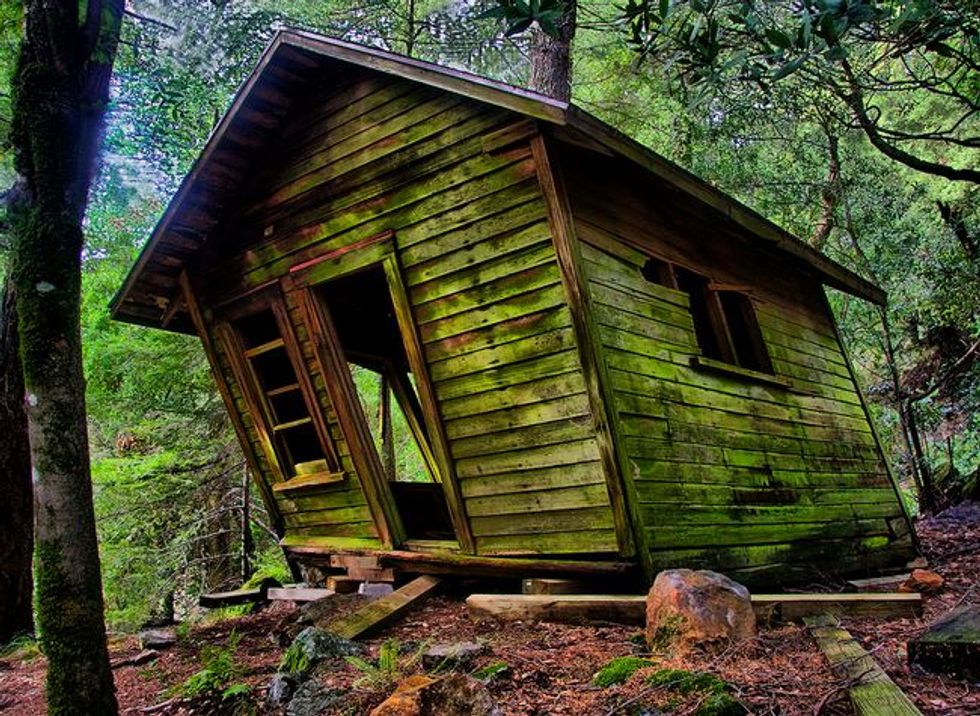 How to Get There
1. From San Francisco take Hwy. 101 to Hwy. 37.
2. At Sears Point take Hwy. 121 to Sonoma
3. Take Hwy. 12 for 16.7 miles through the City of Sonoma to the stoplight at Pythian Rd.
4. Turn right and follow the signs.
Parking is $7.00. No water is available, but a porta-potty is.
The Route Up
We must caution that this hike is not for everyone. In a word it is steep. At some points the pitch is as much as 25%. You'll do nearly 1,600 feet of climbing in 2.55 miles. If you're okay with that"
1. Head out of the parking lot on the paved access road for about a third of a mile.
2. After the last private drive you'll want to be on the Lower Johnson Trail. Take the down path at the unmarked fork after the bridge to get to the pond.
3. Return to the ascent via the Merganser Trail on the left side of the pond, which soon joins the aptly named Pond Trail.There's a picnic area a ways further near the smaller, Blue Heron Pond.
4. Further up are the ruins of the homestead just to the right Orchard Meadow where the Pond Trail meets the Upper Johnson as you continue up to the 2, 730 foot summit of Hood Mountain.
5. An alternate return is down the Hood Mountain Trail that runs into the Panorama Ranch Trail.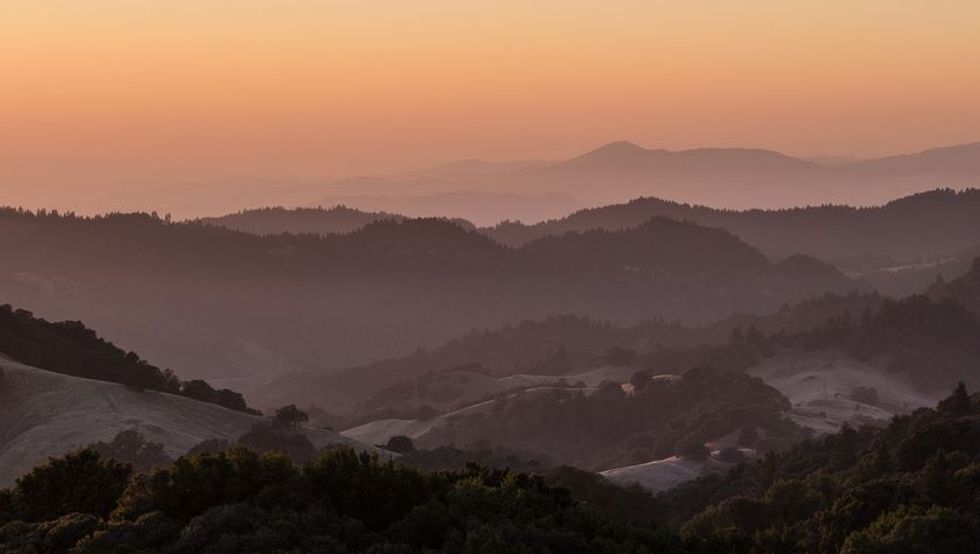 Other Things to Do
As you'll have noted on the drive in, there are plenty of places to grab a bite in Sonoma—one of my favorite places to chow down after a huge calorie burn is El Molino, in Boyes Hot Springs. Their Swiss Chard Enchiladas are to die for. 
More Information
Sonoma County Regional Parks website page for Hood Mountain.
PDF trail map for your smartphone.