Name: Nikki Garcia
---
Age: 30
Hood: Mission
Job: Designer and Owner of First Rite; Freelance Designer
What are you wearing? 
"My own trousers and top with a vintage Levi's trucker, No.6 clog boots and a Makr bag."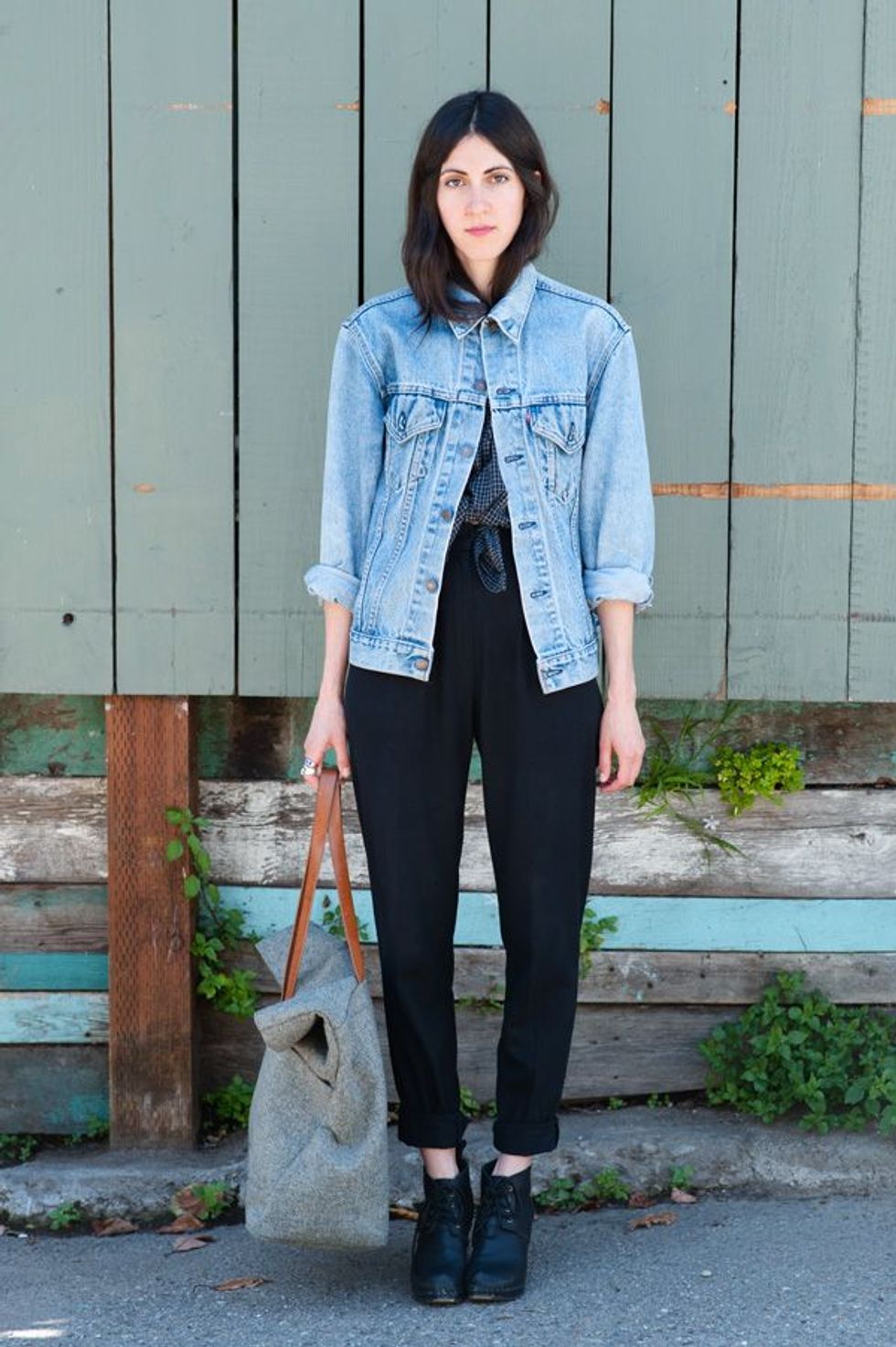 How would you describe your style? 
"Denim on denim, pants as high as I can get them, shirts tucked in and buttoned up and black heeled boots pretty much sums up my daily uniform. I have my classic pieces and favorite denim that have remained constant and evolved with my closet for years. And I usually pair that against an ever-changing rotation of vintage pieces. 
How would you describe San Francisco style...or is there even such a thing? 
"Overall, I think San Francisco has a laid-back, casual, but put together look. We care how we look and like self expression, but don't feel like we have to go all out every day."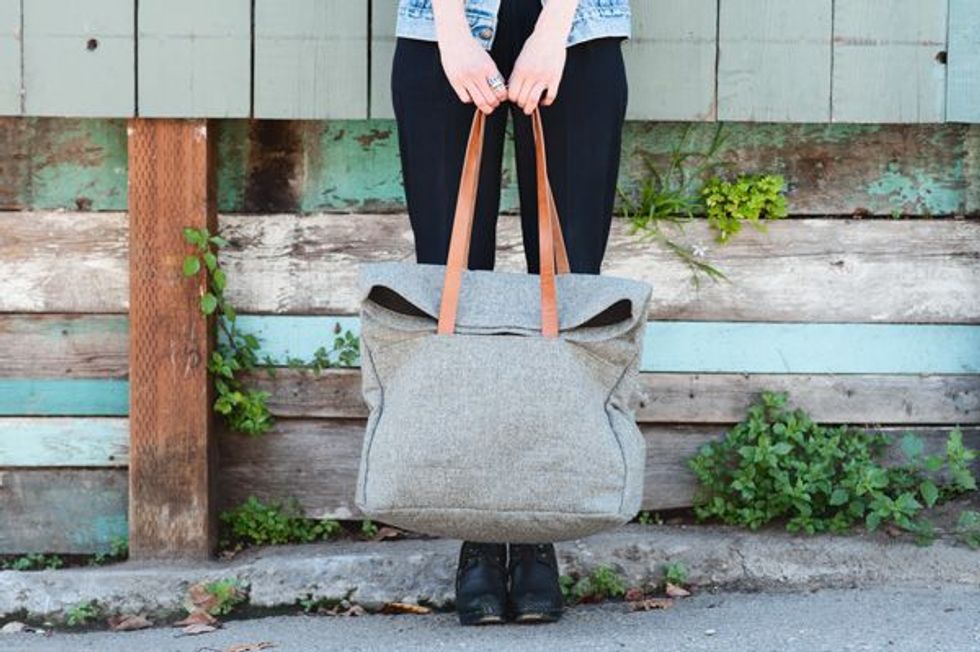 If you had to live anywhere else, where would it be? 
"I'm hooked on California, but if I had to live anywhere else I think I would head South toward the red desert, or back to Montana." 
What are your top 5 San Francisco spots?  
"Bernal Hill is my morning oasis, the Kabuki bath house, Outerlands, Sushi Zone and Flora Grubb."
What 3 things are you most obsessed with right now?
"Black Coffee Roasting Company's coffee of the month subscription (with Twin Peaks-inspired blends), my new bike, and dreaming of the the Yuba River."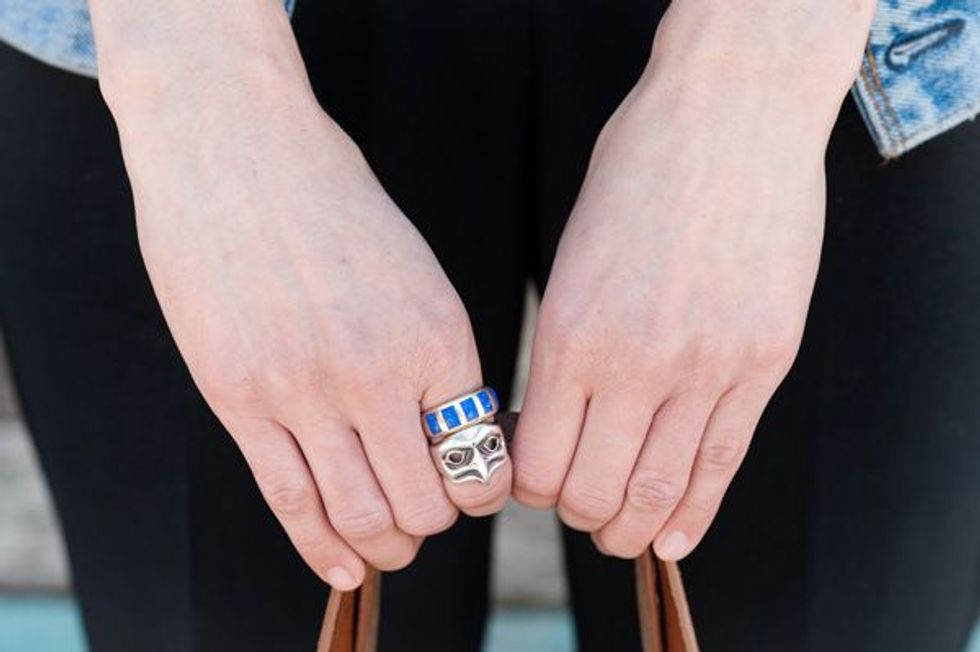 What's up next for you? Anything exciting? 
"Work-wise, I just launched my new online store and and will be launching web-exclusive pieces every month between seasons. I'm also getting the production lined up for the fall '14 collection, and starting brainstorming the new collection for spring 2015. Otherwise, summer is approaching, so lots of weekend adventures ahead in the short term, and further out I'm planning a road trip to Alaska!"