We've all spent many a Friday night braving the wait (and buzzing crowd) at Trick Dog, hoping to snag a table and an atypical seasonal cocktail creation.
Now, we're queueing up for Bon Vivants Josh Harris and Morgan Schick's much-anticipated sequel: Bon Voyage, a tropical-disco-safari experience serving up more exceptional cocktails and...Chinese food.
---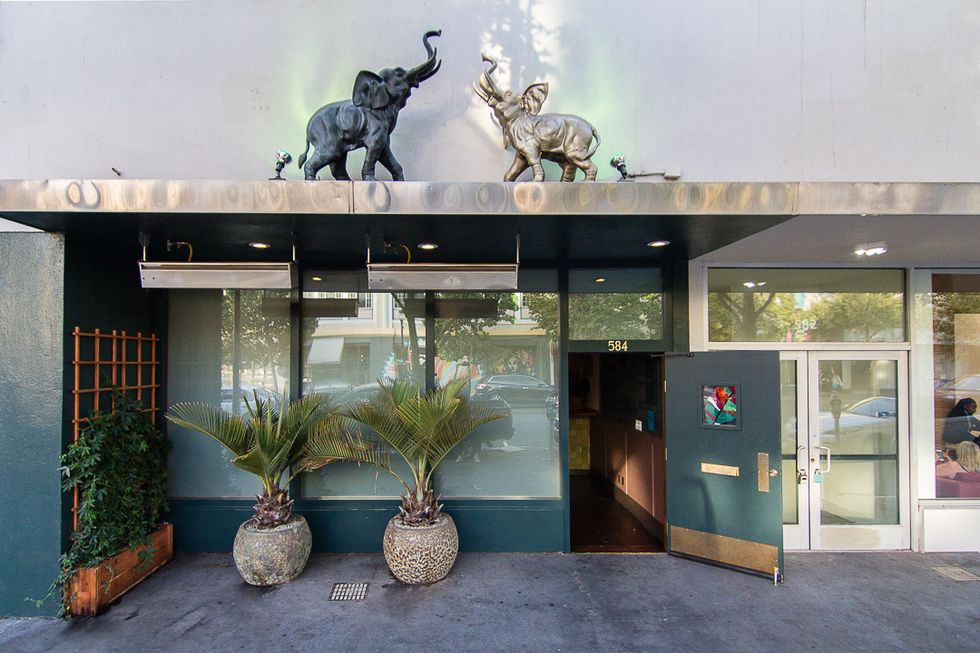 (Photography by Sarah Chorey)
As you'd expect, the two-story Bon Voyage bar is a trip. The vision? You can't make this up. Imagine a traveler traversing the globe in expeditions across Africa and Asia, collecting mementos and artifacts, and bringing them all back to a Palm Springs party pad known for its amazing disco nights—think wildlife statuary; tribal masks; jungle-themed art works; and of course a sparkling disco ball (a treasure recovered from the now-defunct Ruby Skye).
Bizarre? Yes. A party we want to be invited to? You better believe it.
Schick led the way in the cocktail programming, while Harris tapped into his personal passion for finding eccentric knick-knacks, sourcing much of the decor from flea markets and estate sales. Sling-themed drinks inspired by the Raffles Hotel in Singapore and a selection of Collinses are served alongside another 10 original-recipe exotic beverages that revise traditional tropical drinks with innovative ingredients.
Chef Wilder Marroquin (China Live, Chubby Noodle, Ozumo) has paired the drinks menu with Chinese-inspired drinking snacks including dumplings, kung pao chicken, and black-and-white fried rice.
We're already on our way to becoming regulars.
// Bon Voyage, 584 Valencia St. (Mission), bonvoyagebar.com