The holidays may be right around the corner, but instead of spending your weekends shopping, give yourself a gift: A getaway to the beach. Whether it's for the day or the weekend, being able to spend a typical winter Saturday on the beach is a huge Bay Area perk. One of my go-to favorite beaches is Bodega Bay.
---
Enjoy the Ride
The drive itself is fun for adults and kids. After leaving Highway 101, you make your way to the fun and funky town of Sebastopol. You'll head through downtown, before the drive opens up to orchards of Gravenstein apple trees and grapevines.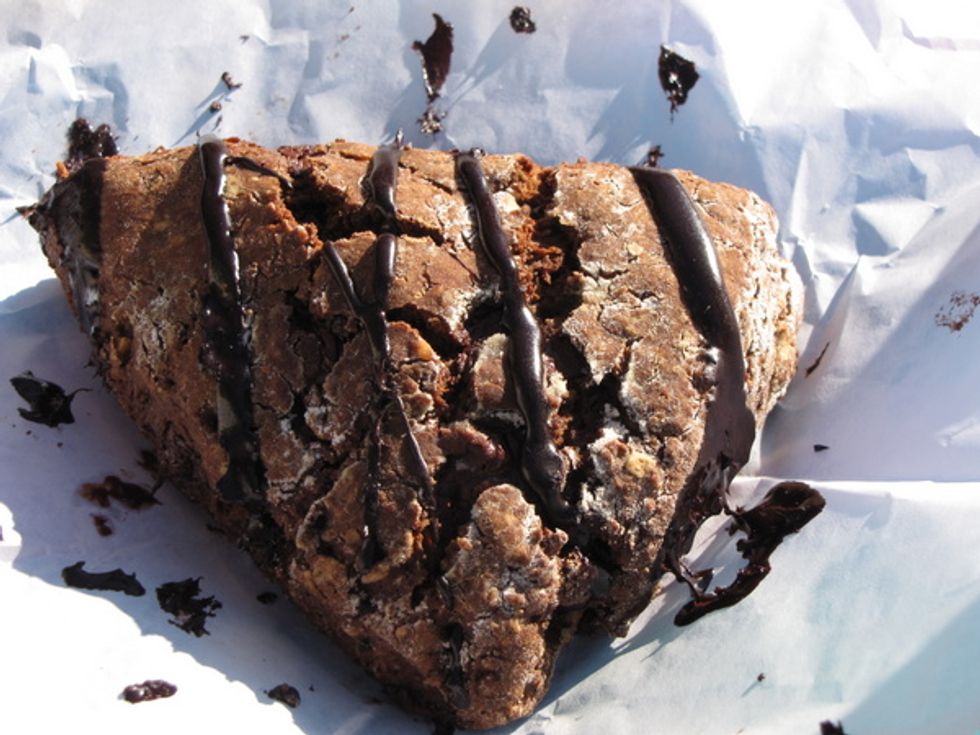 Scone from Wild Flour Bread
Scones for the Road
When you hit Freestone, hang a right on the Bohemian Highway, Wild Flour Bread is almost immediately on the left. It will be busy, but it's a place worth the wait and now is a good time to stretch your legs.
Before you can finish your cranberry-orange-white chocolate scone, you'll be in Bodega, home to St. Teresa's, the church Alfred Hitchcock made famous in his 1963 movie "The Birds." 
Pick a Beach
Signs for Bodega Bay's bevy of beaches will start popping along the road. You really can't go wrong, so don't over think it–but Campbell Cove is one of my favorites. It's on the left, just as you turn up toward Bodega Head. It's a great spot for tide pooling and exploring during low tide. The typically calm water is a nice choice for families.
Maybe best of all, it's just down the road from Spud Point Crab Company. Have some chowder or crab cakes at the picnic tables in front of the shop or take it to go and head back to your spot on the beach.
Dessert is Served
Even if you don't have a sweet tooth, the pink and white striped façade of Patrick's Salt Water Taffy on Highway 1 is just too hard to drive by. Taffy of all colors and flavors line the counters and walls. Ask about the flavor of the week.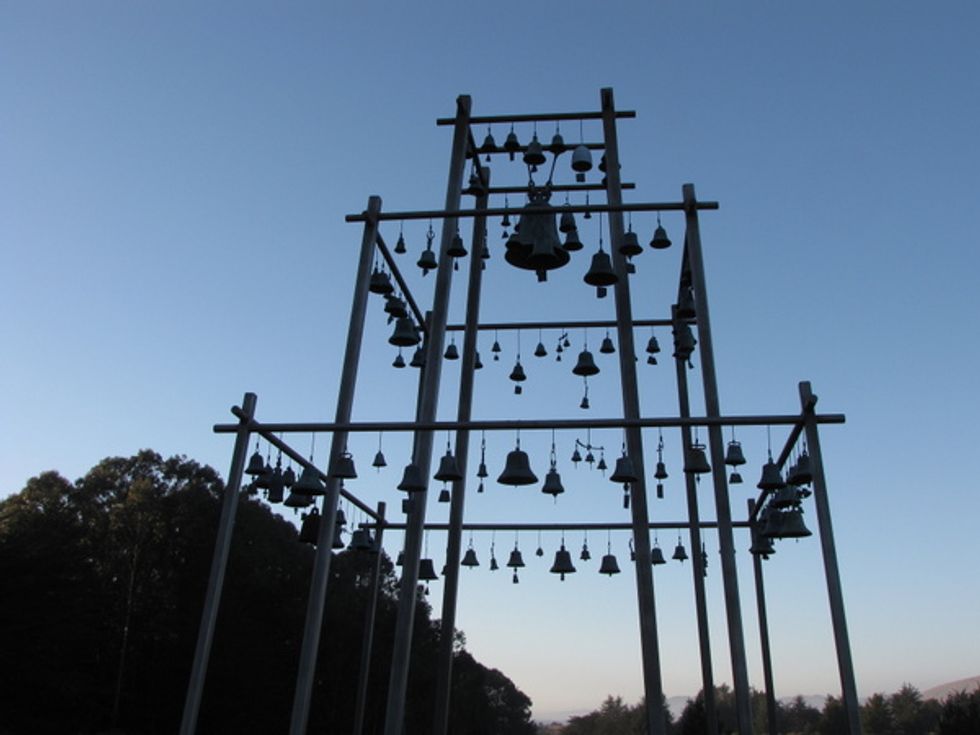 The Bell Memorial
Save time to visit the Bell Memorial, on Highway 1 about a mile and a half north of Bodega Bay. It's dedicated to Nicholas Green, a seven year-old boy from Bodega Bay, who was killed by highway robbers in 1994 while vacationing in Italy with his family. His parents donated his organs, and changed the lives of seven Italians waiting for transplants. Organ donations in Italy have reportedly quadrupled since Nicholas was killed. From the 18-foot tower hang 140 bells; almost all of them sent by Italians. The memorial is tucked away behind an old community center and easy to miss from the road. There's no sign, so drive slow or pass it by.
Dana can be found on twitter @drebmann