Gibson is on fire—literally: chic and innovative with an impressive menu showcasing live fire cooking.

This spot has snuck into downtown, gracing the Hotel Bijou with a new destination for contemporary American dining. Walking into Gibson is like stumbling into the '20s. It's a hip, elegant throwback spot with Art Deco-style finishes, antique mirrors, decorative ceiling layered with images of the renaissance and graffiti, and a constant golden glow from antique lighting fixtures. The restaurant is the vision of chef Robin Song, who most recently served as chef de cuisine at Hog & Rocks. Together with beverage director, Adam Chapman, they've focused on creating a menu that celebrates local ingredients, preparing most dishes with a live fire in an open kitchen; creating a natural flow between diner and staff. Expect dishes with familiar ingredients combined in unexpected ways. Even if you only stop in for a drink, you'll be more than impressed with their tasty concoctions.
---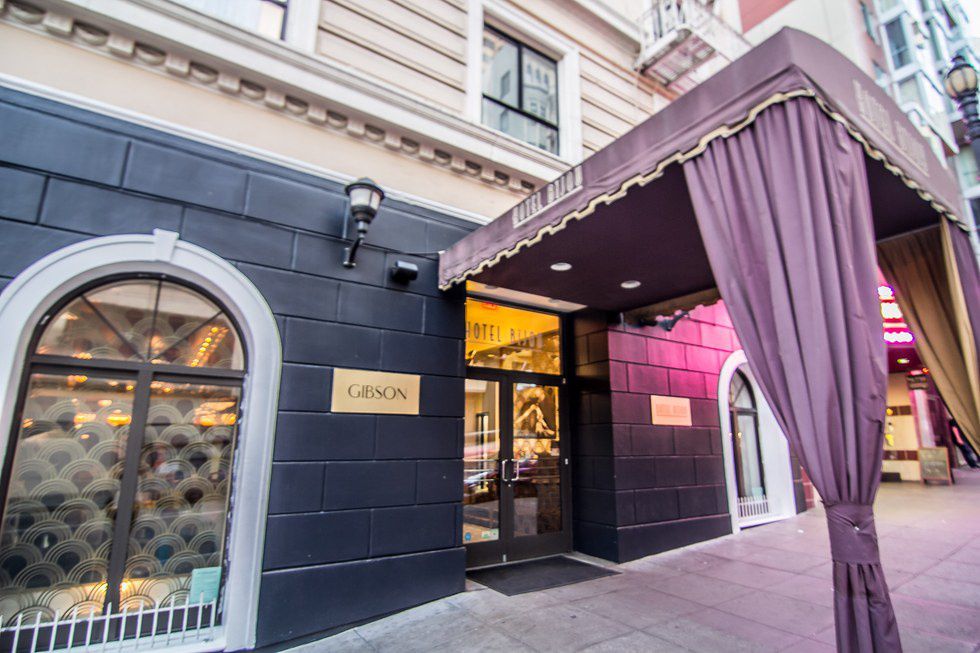 Barely a block away from the Powell BART Station, Gibson awaits you, tucked away inside Hotel Bijou.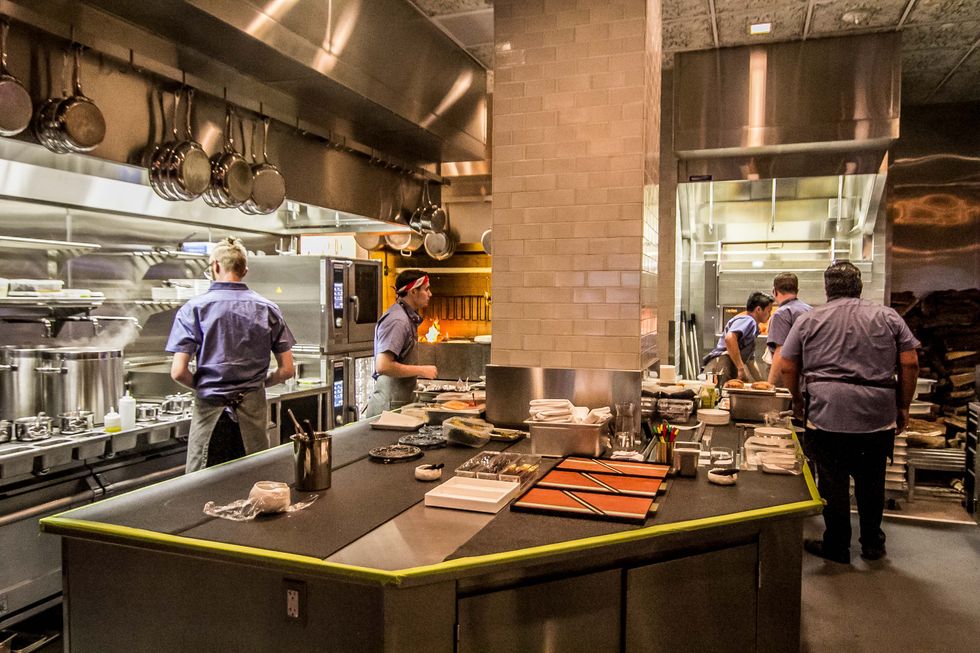 Chef Robin Song is all about the open-kitchen design, removing the south side wall that should exist in favor of creating an open relationship between diner and chef.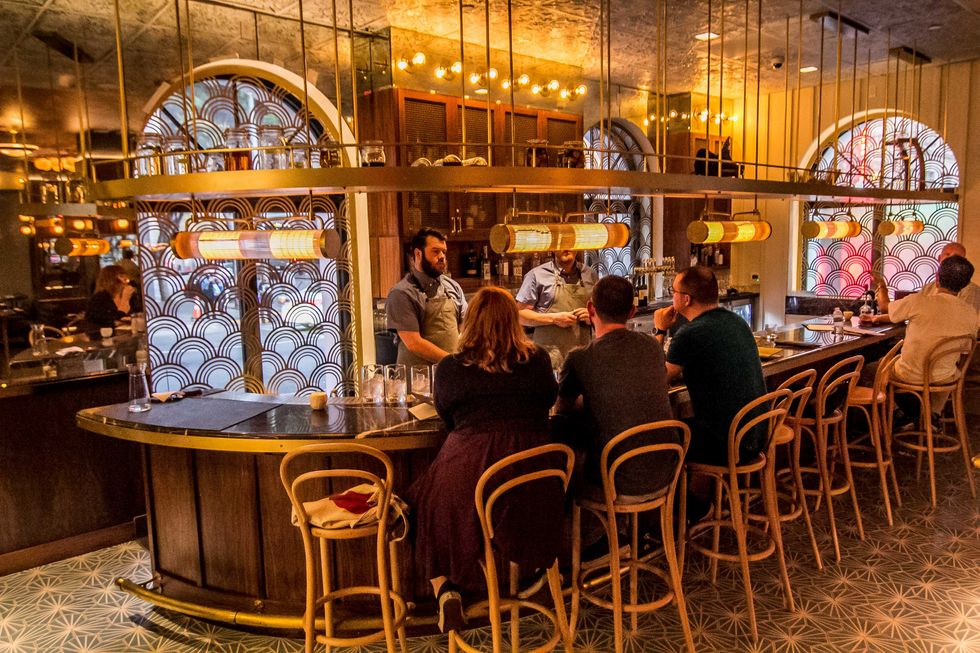 The vintage lighting and walnut bar create a warm, refined spot to grab a cocktail after work and unwind. The beverage director, Adam Chapman, also has a background as a chef, a skill set that has helped successfully guide his development of beverage programs for high-profile restaurants, including Chez Papa Resto and Daniel Patterson Group.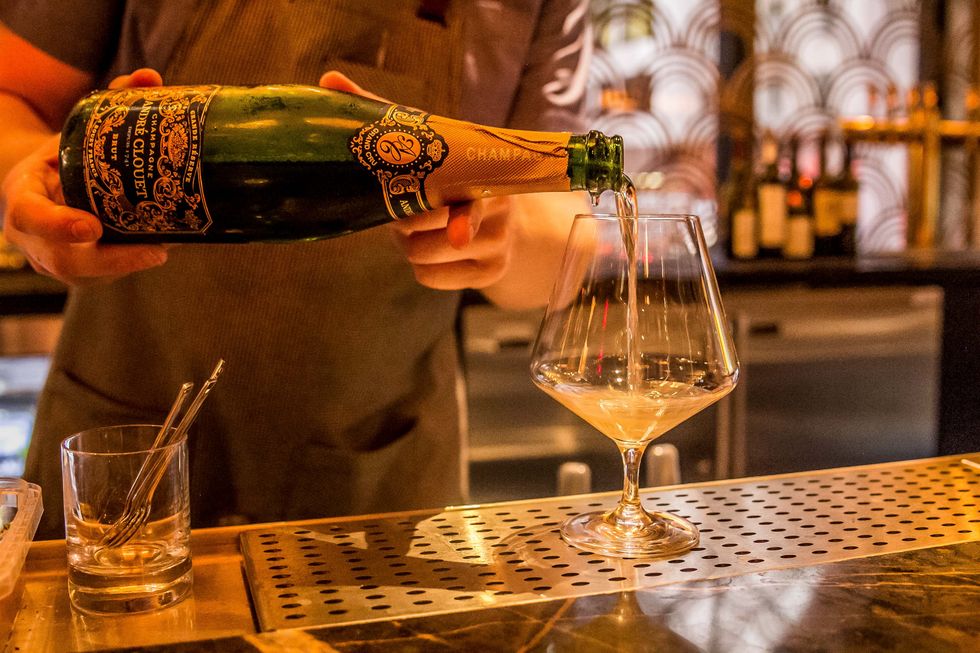 Champagne is popped and poured into vintage glassware to create the Fermented French 75" cocktail.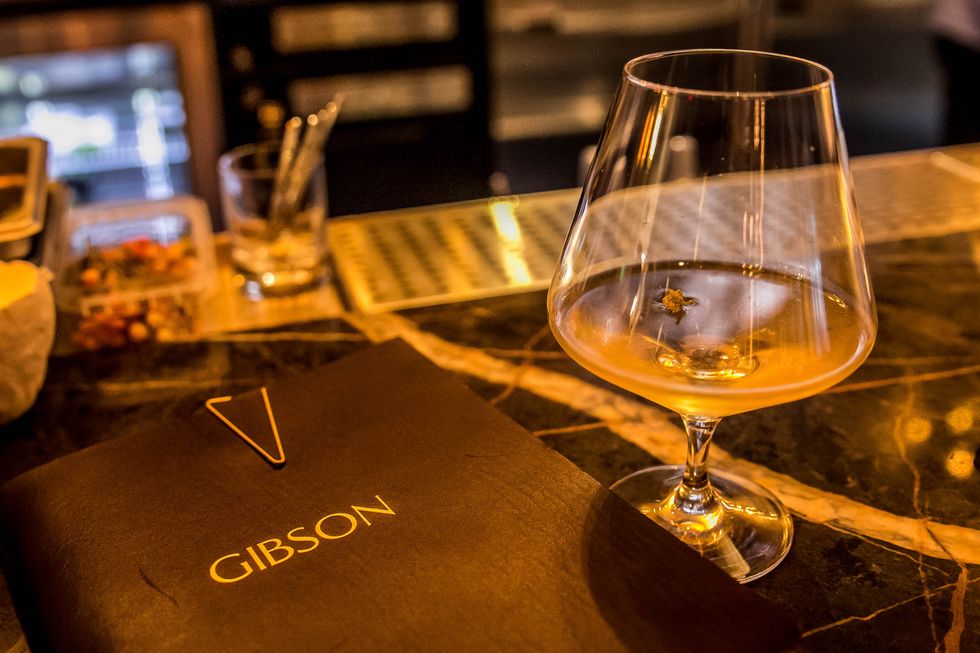 Gin, citrus oil, and verbena mix with the champagne for a bright Fermented French 75" that goes down beautifully.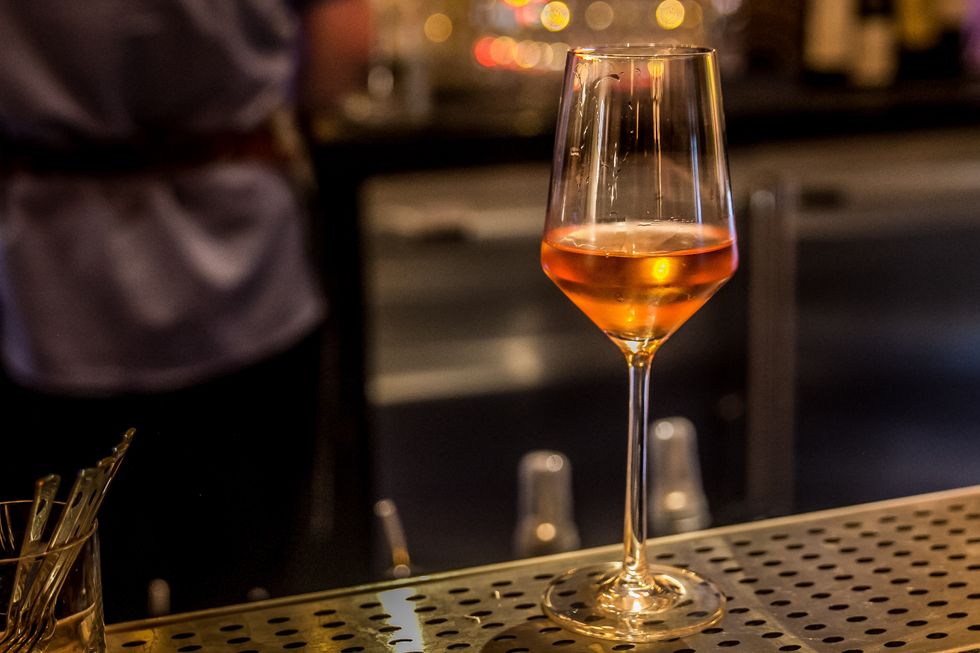 The Pomelo cocktail is a creative blend between liquor and wine: rosé, vermouth, mezcal, and grapefruit oil create this smoky, pink beverage.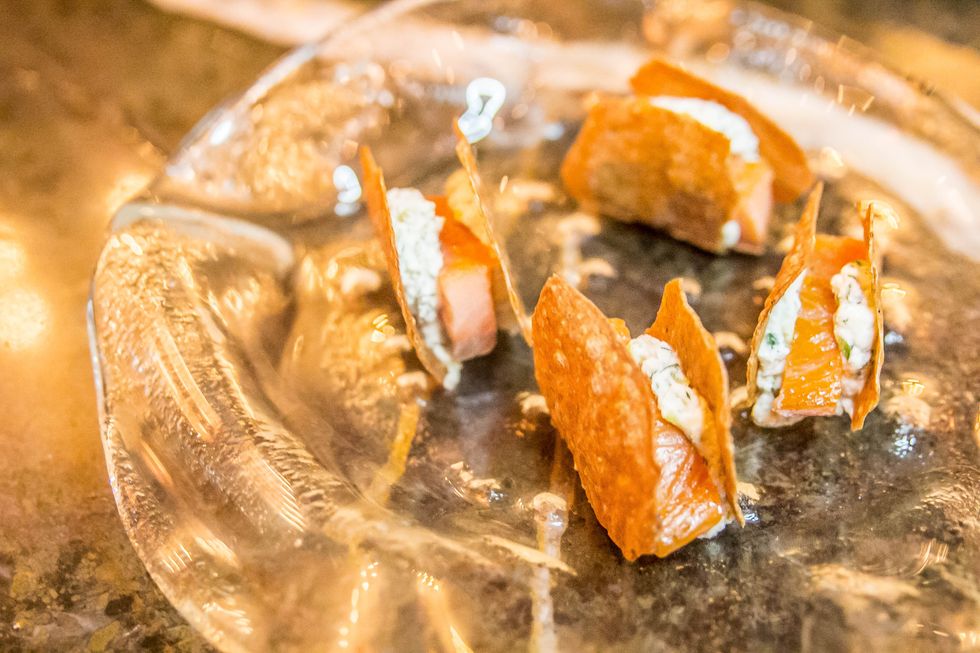 Tasty, small bites are available at the bar as well as the dining room such as these pieces of smoked trout with farmer's cheese on thin, crunchy rye crackers.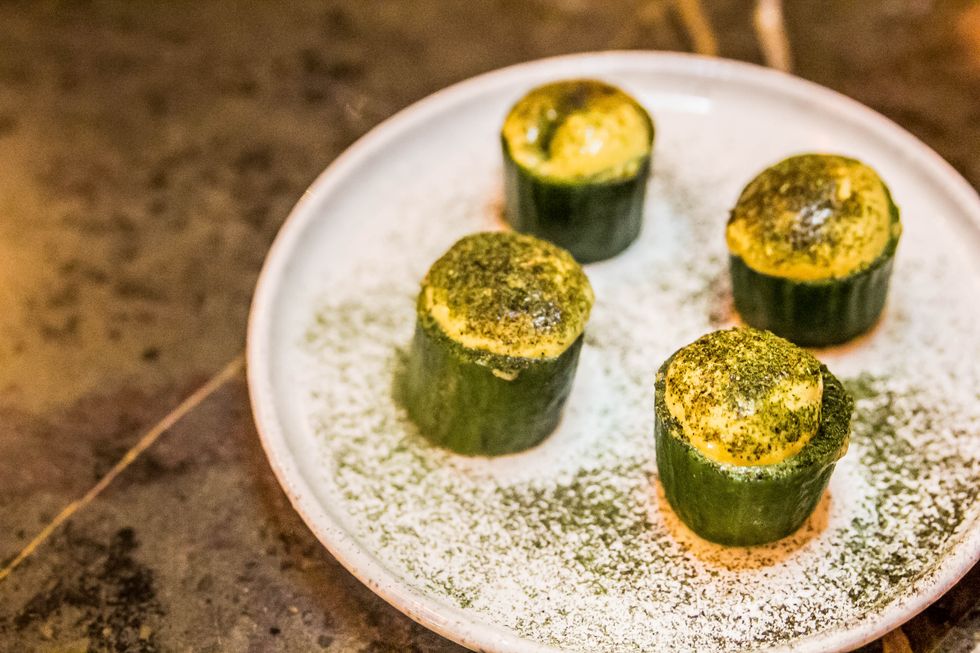 Another bar bite: hollowed out cucumbers, filled with an uni bagna cauda and shavings of charred cucumber.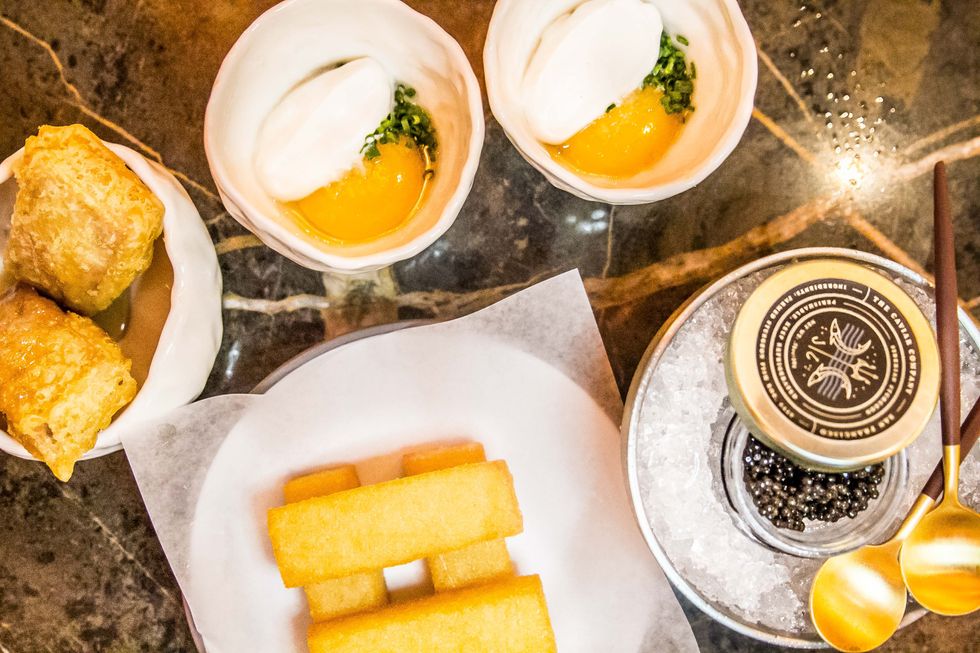 The caviar service is exquisite with a mix of fun salty small plates like crispy potato sticks, upscale chicken nuggets, and a delicate cup of egg yolk, chives and creme fraiche; all paired with caviar sourced from The Caviar Company. Gibson is currently looking into doing a special caviar and Champagne menu for New Year's Eve.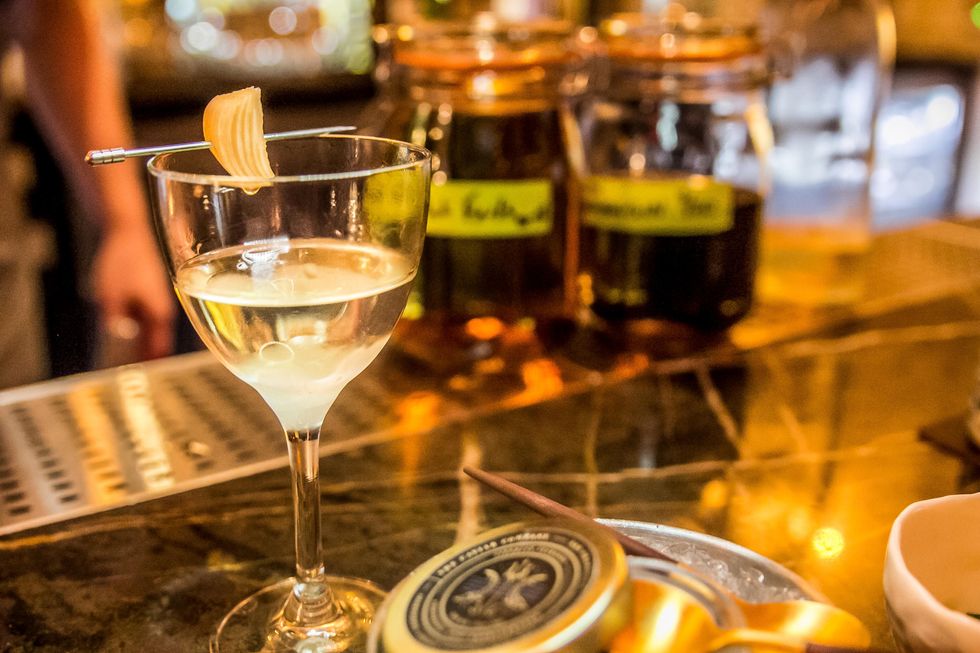 Of course, no bar visit would be complete without a traditional Gibson. The Gibson cocktail lets customers choose between vodka or gin mixed with vermouth and accompanied by a section of pickled onion.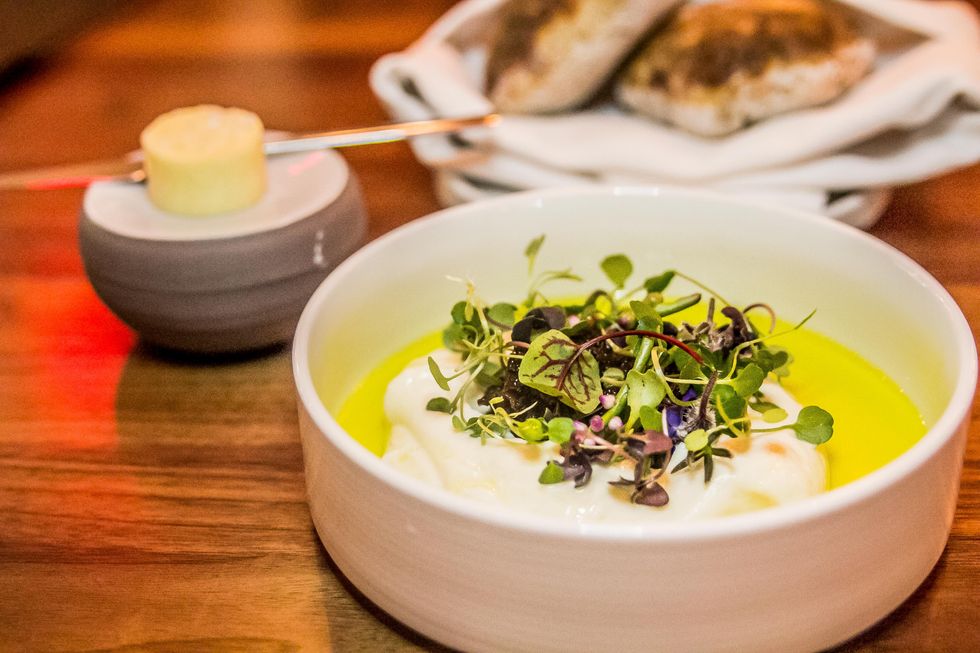 Gibson dedicates an entire section of the menu to "breaking bread," encouraging diners to start with freshly baked sourdough bread from the wood oven. Opt for one of five different accompaniments such as curried cauliflower and currants (above), duck liver mousse, or cultured goat's milk.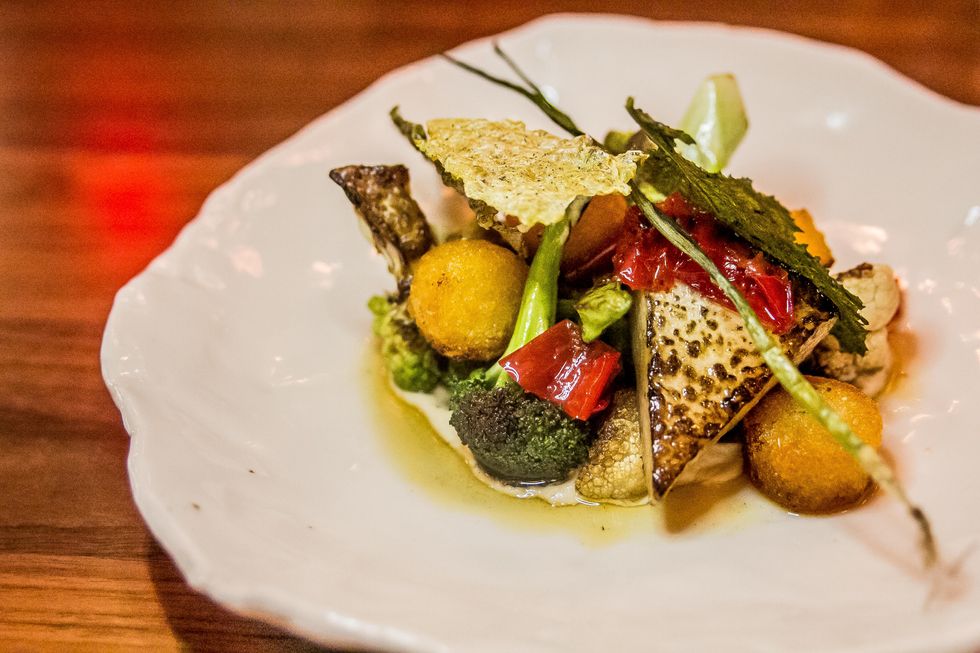 Song lets vegetables shine with a range of dishes that showcase their seasonal flavors. A dish of fire roasted brassicas, fermented peppers, and mini crispy potato cakes are seasoned to perfection.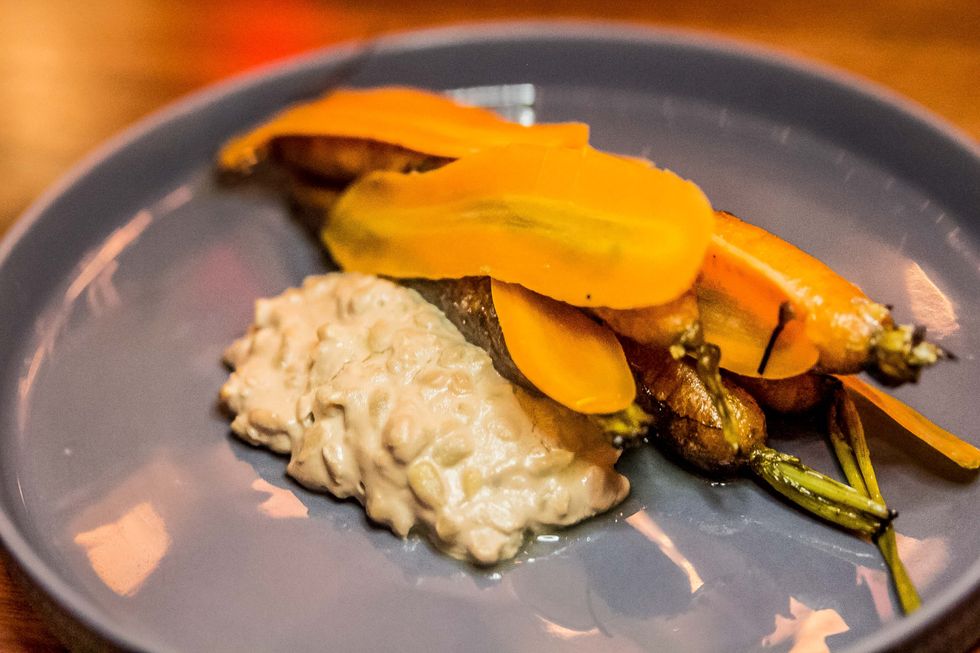 Carrots here are prepared two different ways: pickled and roasted, then served with a dipping cream of charred dates, Moorish spice, and sunflower seeds.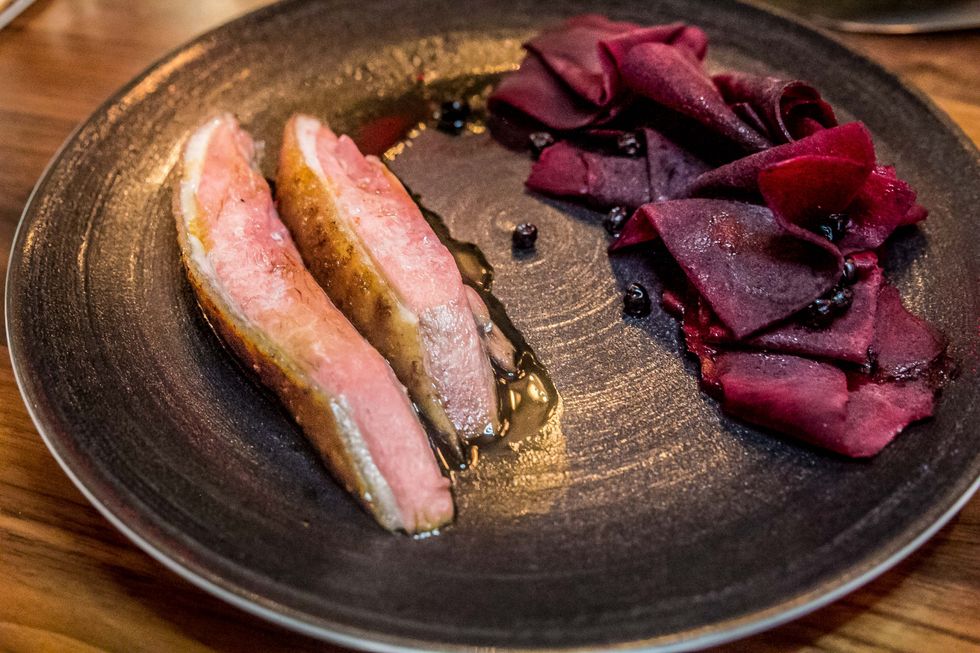 Succulent and rich, the Sonoma duck is smoked over the Gibson grill, then served alongside crunchy beetroots with huckleberries.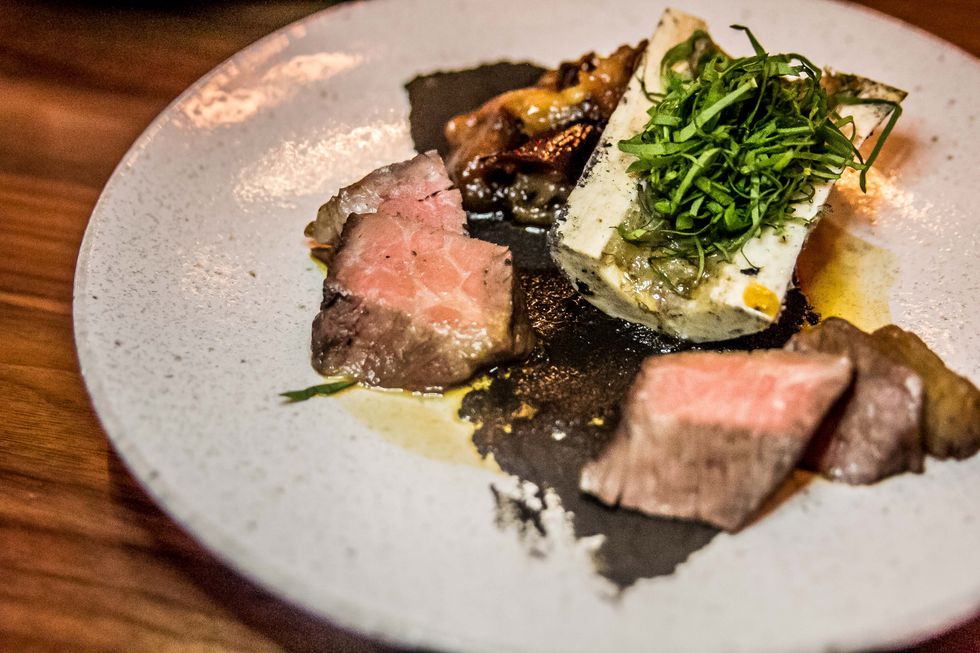 Don't miss the dry-aged beef that changes as the team works through a whole cow, serving different cuts daily. Here, ribeye is slow roasted then served with a paste of black sesame, chunks of soft eggplant, and luxurious bone marrow.
// Gibson is open open seven days a week from 5:30 p.m. to 10:30 p.m, 111 Mason St. (Tenderloin), gibsonsf.com