With testing of a new aerial gondola at Salesforce Park and a court case surrounding the legal creative right of a monkey, it's been an interesting week.
Here are a few local headlines to chew on over brunch.
---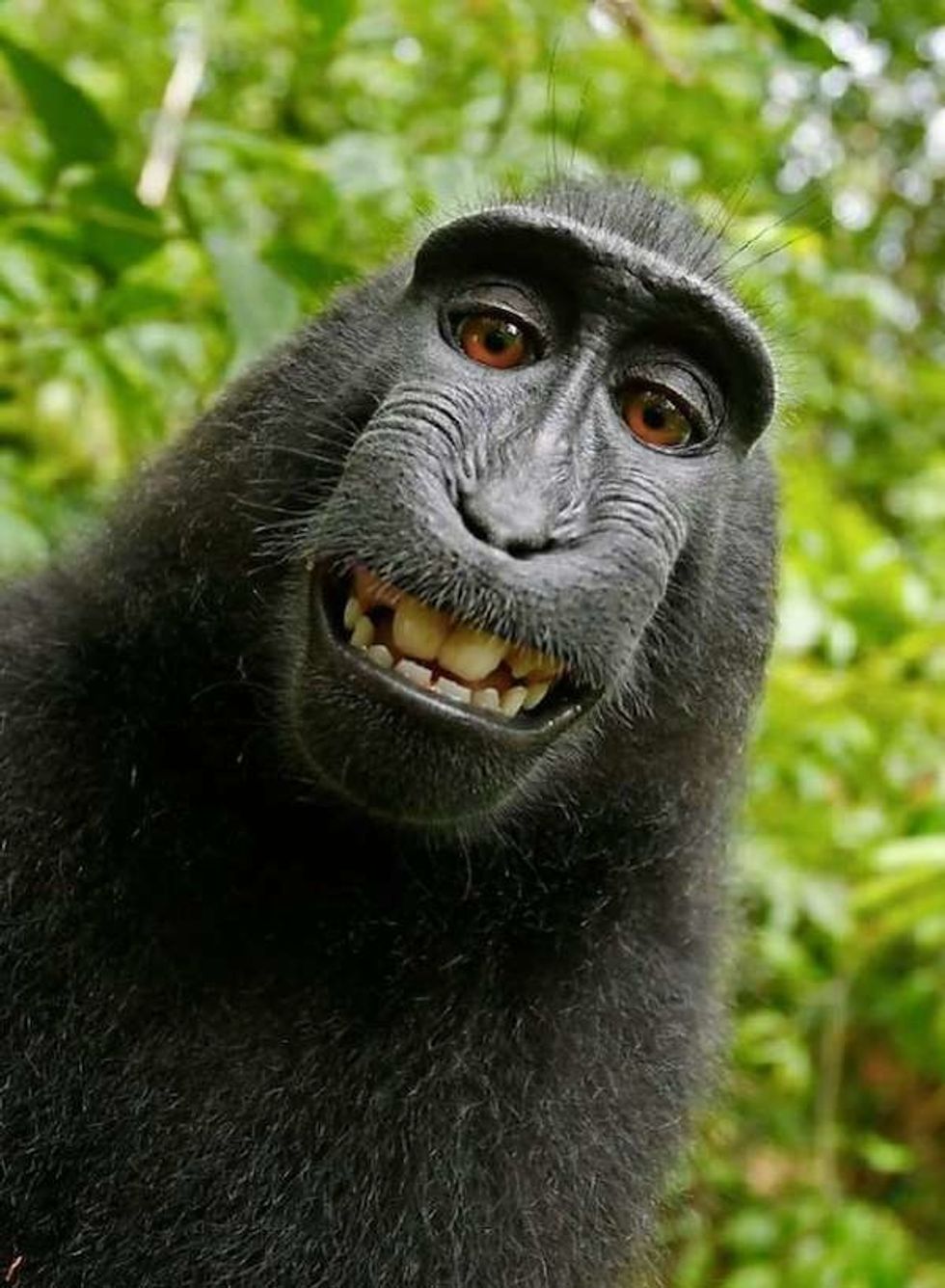 Monkey in selfie case has no right to sue for copyright infringement, court says, SF Gate
San Francisco's 9th Circuit Court of Appeals ruled Monday that the crested black macaque monkey who snapped a selfie (which later went viral on the internets) using the camera of a British photog visiting Indonesia's Tangkoko Reserve in 2011 does not have legal ownership of the image. Read more.
Gwyneth Paltrow Gives Instagram Approval to New SF Hotspot Che Fico, SF Eater
The Silver Fox isn't the only celeb with a taste for the new Divisadero resto's chewy SF-style pies. This past week, while in town for the premiere of Head over Heels, the Goop Goddess herself tweeted a pic of her dinner, saying "Extraordinary meal." Read more.
Bay Area home prices soar to new record, San Francisco Chronicle
Shocking news (not) just in: Housing prices are up, up, up again—a whole 9.3 percent since February, bringing median home price to $820,000. Wowza. Read more.

San Francisco Conservatory of Music Gets $46 Million Gift, The New York Times
The funds will go toward the construction of a new $185 million, 12-story building on a site just south of San Francisco City Hall. Read more.
What's up with the gondola at Salesforce Park?, SF Curbed
Can't stand Salesforce Tower? Are you all NIMBY about the hella construction, worsening traffic, and verticalization of downtown? Well at least we're getting a gondola—and it's pretty cool. Read more.