For 10 days every March, Bay Area music junkies and technocrats pack their messenger bags and set up camp in Austin for South by Southwest. They go for the film fest, live concerts—and to see who the next Twitter and Foursquare will be (both first caught fire at SXSW when they debuted there as startups).
---
Most vie for a room at the Hilton that towers over downtown, next to the festival and parties breaking out along bar-lined Sixth Street. But midcentury modern lovers gravitate toward Hotel San Jose, once a seedy spot with hourly rates that's now a chic boutique hotel across the river. The smallest room may be the eco-friendly stay's loveliest (and cheapest at $95 a night; $140 during the festival) with its reclaimed wood platform beds, soft paisley sheets, red hardwood floors, and framed, illustrated concert posters on the white walls.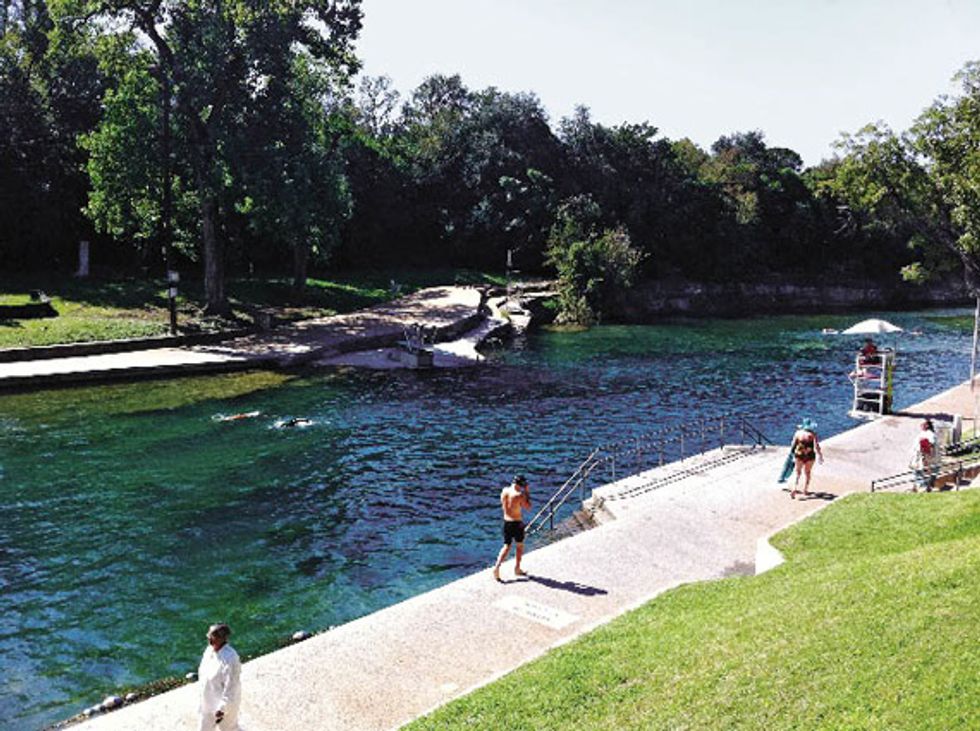 In the morning, check your email next door at Jo's Coffee under the covered patio with a couple of breakfast tacos: Austin likes 'em soft, with two flour tortillas, scrambled eggs, beans, and cheese. The vintage dress shops (many offering alterations in the back) and Tex-Mex eateries on South Congress Avenue don't open until closer to noon, so grab an iced coffee to go, and drive (or walk 30 minutes) to Zilker Metropolitan Park's 300-plus acres of conifer trees, playing fields, and trails. Nothing lets you tap into Austin's endless summer better than lying like a lizard on the grass in the midday sun after a dip in the park's outdoor Barton Springs Pool. For a $3 admission, you get access to spacious changing rooms with sunbathing areas, the diving board, and makeshift lap lanes the regulars use. Or backtrack up the trail a bit, and skinny-dip in the springs for free with the locals.
Come lunchtime, make a stop at one of the dozen-ish food truck courts around the city, like the South Austin Trailer Park & Eatery, for ahi tuna tacos; pork sausages wrapped in ham and a brioche bun with sweet pickle relish, spicy brown mustard, and Swiss Cheese; and cake lollipops for dessert. Or try Guero's Taco Bar around the corner, where in the evening, rock stars playing the Continental Club across the street come to wash down chips and chile con queso with bottles of Shiner Bock.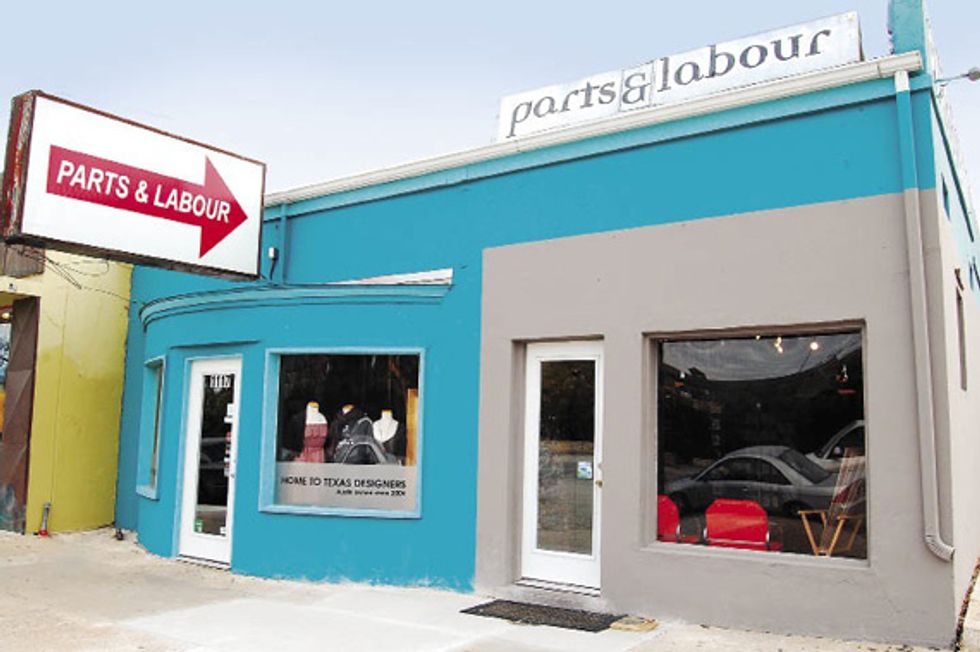 The next day, before Austin's famous moon towers—165-foot-tall streetlights left over from the 19th century—begin to glow and the live music starts in the beer gardens all over town, make a trip to Parts & Labour for upcycled summer dresses, gauzy skirts, and screen Ts from local designers. Down the street is Stag, an urban cowboy emporium stocked with herringbone Western button-ups and old-timey shaving sets. In the same neighborhood, play dress-up in marching band uniforms and 1920s cocktails dresses at Lucy in Disguise With Diamonds, where Bob Dylan found costumes and vintage coats to wear on stage
By now, you're probably sick of Austin's taco obsession, so cross back into downtown for a trio of ceviche and a mod club vibe at La Condesa. The bar is the place for small plates—the crab huaraches are a must—and an impressive tequila list. Or grab a reservation for award-winning sushi at Uchi (try the hamachi nabe with yellowtail sashimi, a farm egg, and sweet soy broth). Then pull out your phone to tell the world all about it with whatever cool startup technology is crowned king of SXSW.