California's Eastern Sierra is a fascinating landscape, a land where 14,000-foot summits descend to sage-filled plains, where the oldest trees on earth still stand atop wind scoured ridges, where geothermal springs pepper one of the word's largest calderas, and where limestone columns rise from an ancient alkaline lake.
Found amongst and within these unique natural features is a region teeming with outdoor recreation opportunities. The Sierra's steep eastern escarpment is home to Whitney Portal, the gateway to Mount Whitney. A plethora of other trailheads provide direct, albeit steep, access to the High Sierra, including Kings Canyon and Sequoia National Parks.
---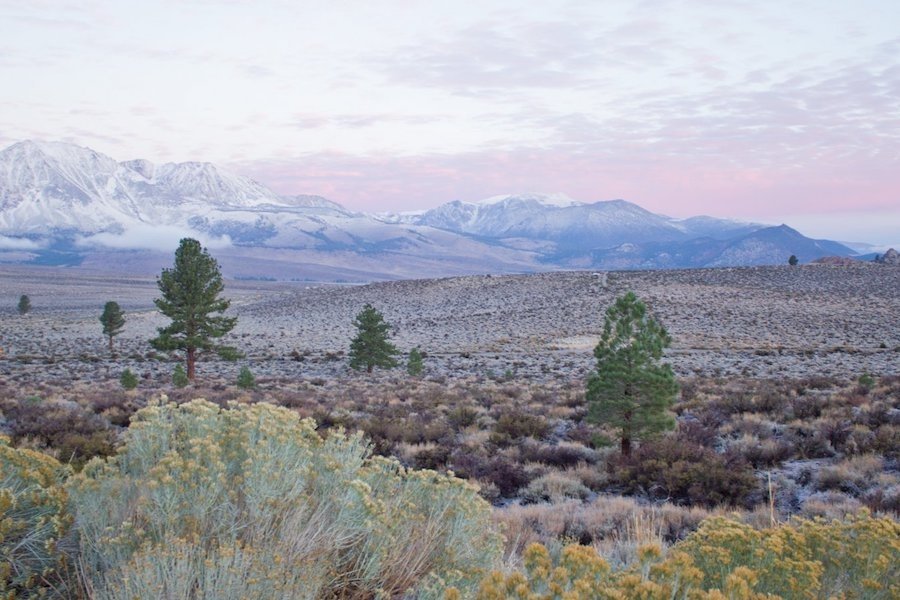 The Mono Basin.(Gina Teichert)
The Eastern Sierra is home to world-class rock climbing and mountarineering, countless hiking trails, renowned lake and stream trout fishing, and is considered a soaker's mecca for its abundance of hot springs. Year-round recreation is available here with winter activities plentiful around the mountain resort destinations of Mammoth and June Lakes.

Highway 395 parallels the Eastern Sierra and provides access to this remote part of the Golden State. The highway corridor and its offshoots connect the historic towns and local tourism and recreation communities of Lone Pine, Bishop and Mammoth Lakes with the populated regions of southern California to the south and Reno/Lake Tahoe to the north.
There is far more to see and dig into than one could hope to do in a single trip to the Eastern Sierra, but that's fine, because this is the type of place one returns to again and again. Once you get the "eastside" bug, you won't be able to shake it.
To help get you started, we've compiled a list of trails, campgrounds, hot springs, climbing areas, ghost towns and more. Check out the featured adventures at Outdoor Project.