The last round of rain may have slowed down some fine tuning, but the drenching hasn't put a damper on holiday decorations in the North Bay.  Folks were out in full force this weekend hunting for neighborhoods decked out in their season's best, and they were not disappointed.
---
Weavers Winter Wonderland, Rohnert Park
If this house doesn't WOW you, nothing will. Established in 1994 by Scott Weaver, his love for making holiday memories has caught on with his neighbors and lead to an incredibly festive court. The set up takes four plus weeks. All cutouts are handmade by Weaver, which should come as no surprise. He's the guy who created Rolling Through the Bay, the abstract toothpick sculpture of San Francisco. Certain elements have their set locations year after year, but he's constantly inspired and adding new works to collection.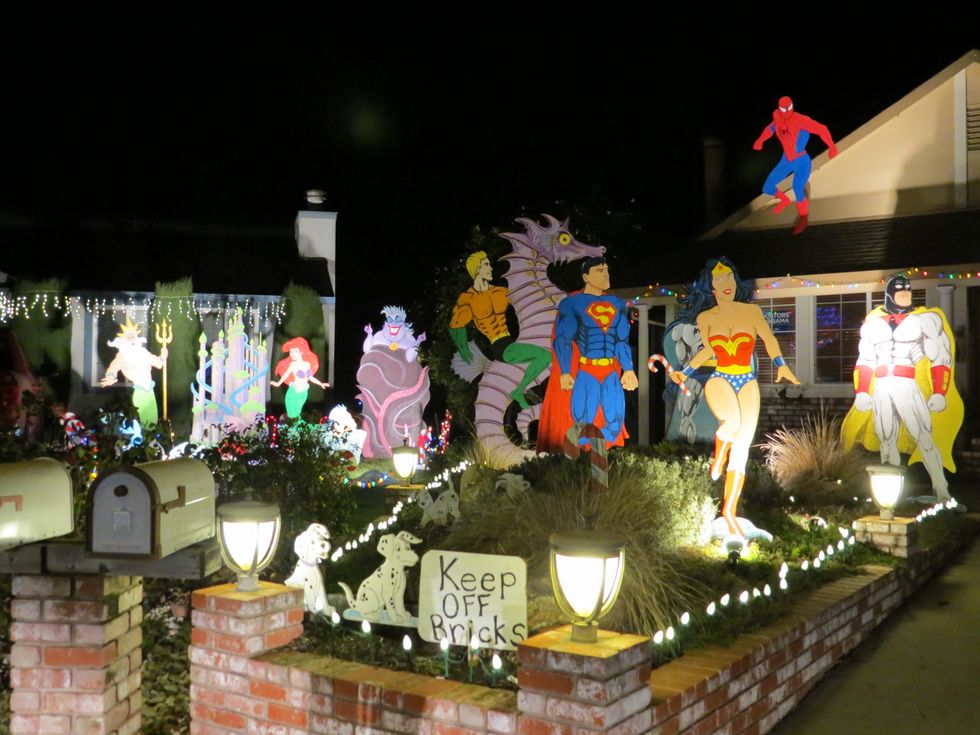 Weaver has made decorations for his neighbors
This isn't a drive-by affair. To do it right, you should park and walk. Be warned that it could be a good walk, his street is busy this time of year. Venture up the driveway and you'll find a wooden sleigh specifically designed for folks to pile in and have a picture snapped. When the lights are on, the garage is also open, showcasing a running holiday train display that takes four days for Weaver to set up.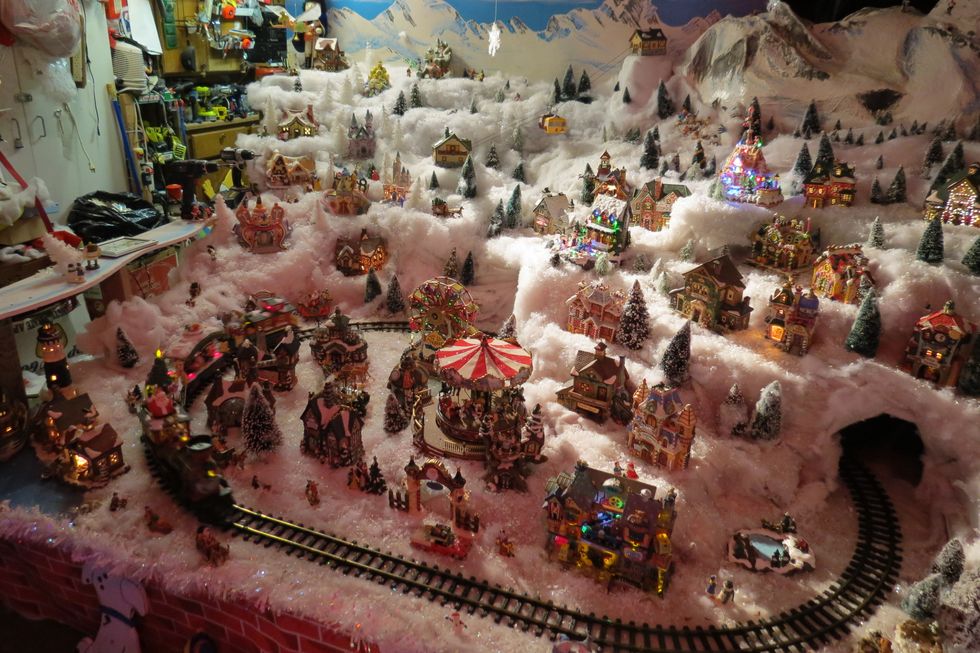 Garage Holiday Train Display
The lights are aglow at Weavers Winter Wonderland now through December 31st from 5:30 pm to 9 pm at 1190 Cielo Circle in Rohnert Park. And oh yeah, he also hands out candy canes to kids–about twenty thousand of them over the course of the month.
City of Lights Driving Tour, Petaluma
Finding that holiday glow is easy in Petaluma. The City of Lights Driving Tour runs through December 27th. Seventeen homes and more than 40 businesses are working to outshine each other. You can download a map or the addresses of the competitors and make a night of it. When you're finished, vote for your favorite decorated home and business. But keep your eyes open as you move from one location to the next, because you're almost guaranteed to find some dazzling houses that aren't listed on your map.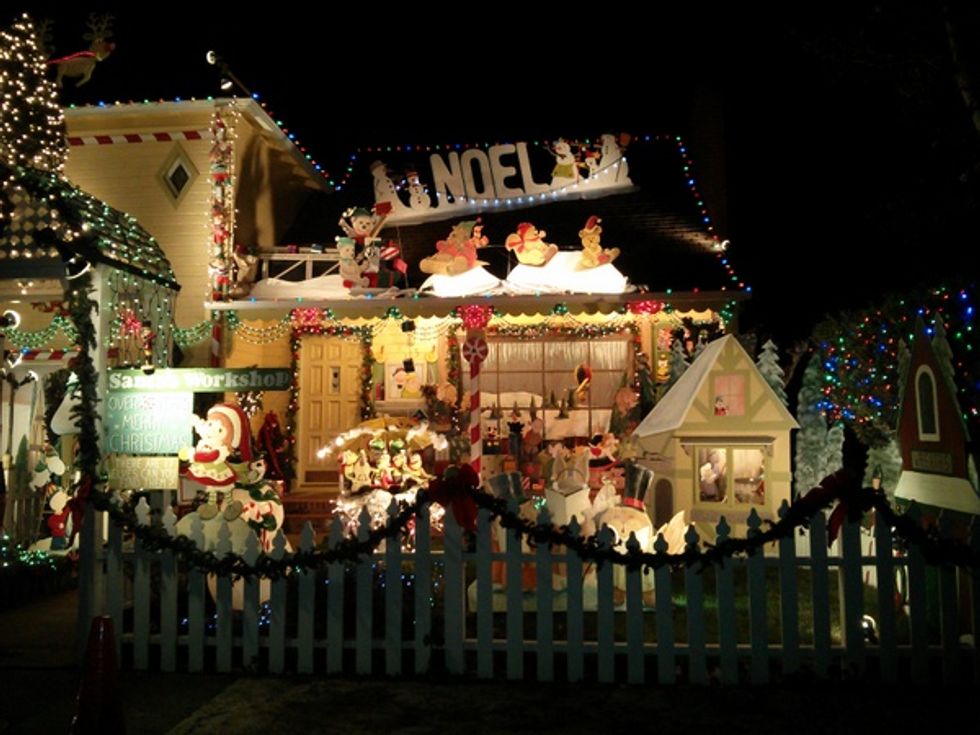 Snowman Lane
Snowman Lane, Santa Rosa
Walnut Court, better known during the month of December as Snowman Lane, is known to attract a crowd, especially on the weekends. Almost the entire cul-de-sac gets into the spirit with a combination of lights, wood cutouts and music. You can drive this one, but it's really easier to park on Montgomery Drive and walk in. The cul-de-sac is narrow and getting up and down can be a tight squeeze. Besides it's hard to drive when you're craning your neck to take in all of the holiday hullabaloo.
I know there are plenty of festive North Bay neighborhoods and homes that I didn't mention. Do you know a Bay Area neighborhood that puts some extra glow in the holidays? Comment below or find me on twitter @drebmann