The directorial debut of University of San Francisco alum Rosana Sullivan will look familiar to San Franciscans: The Mission's famous street art as well as Bernal Hill play starring roles in her Oscar-nominated short film produced by Pixar.
Plus, California has its eye on a glorious East Bay ranch to be our next state park; Green Day wants to play a show in your backyard; and one developer wants to charge big bucks for underground sleeping pods to settle our serious housing problem.
---
These and more local stories to chew on over brunch.
East Bay lawmakers desperate to buy gorgeous $72M ranch, Curbed SF
While they're still more than $20 million short, a 50,500-acre East Bay ranch—complete with "steep canyons, rolling woodlands, grasslands, rugged rock outcroppings, secluded meadows, and impressive watersheds" could become California's next state park. Read more.
Green Day Looking to Play a Fan's 'Big Backyard,' Barn or Garage for Album Release Show, Billboard
If you're lucky—and have California real estate—Green Day could headline your next backyard bash. Read more.
Mission District–set cartoon 'Kitbull' is nominated for an Oscar for Best Animated Short, SF Gate

San Franciscans will recognize the Mission's mural filled streets and the view from Bernal Heights Park in USF alum Rosana Sullivan's tale of a kitten and a pit bull. Read more.
See the proposed plans for underground 'sleeping pods' in San Francisco, SF Gate
Developer Chris Elsey is convinced that his plans for 88 so-called sleeping pods located deep below the streets of the Mission could help solve the SF housing crisis. If approved, expect a $1,000 price tag—and up. Wanna come back to my underground pod to Netflix and chill? Read more.
Lingering too long over breakfast? At one Nob Hill hotel, that'll cost you $30, SF Chronicle
Thanks to the J.P. Morgan Healthcare Conference, the Fairmont's swanky Laurel Court restaurant is tacking on an extra $30 per person per hour if your leisurely breakfast lasts more than 90 minutes this week. Read more.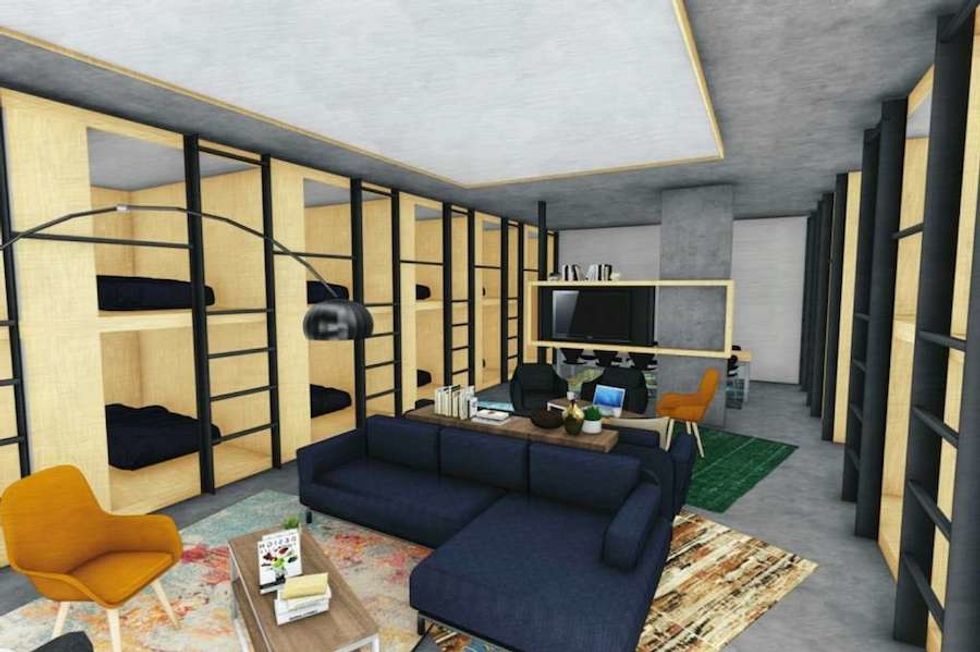 Wanna come back to my pod?(Courtesy of Prime Design)