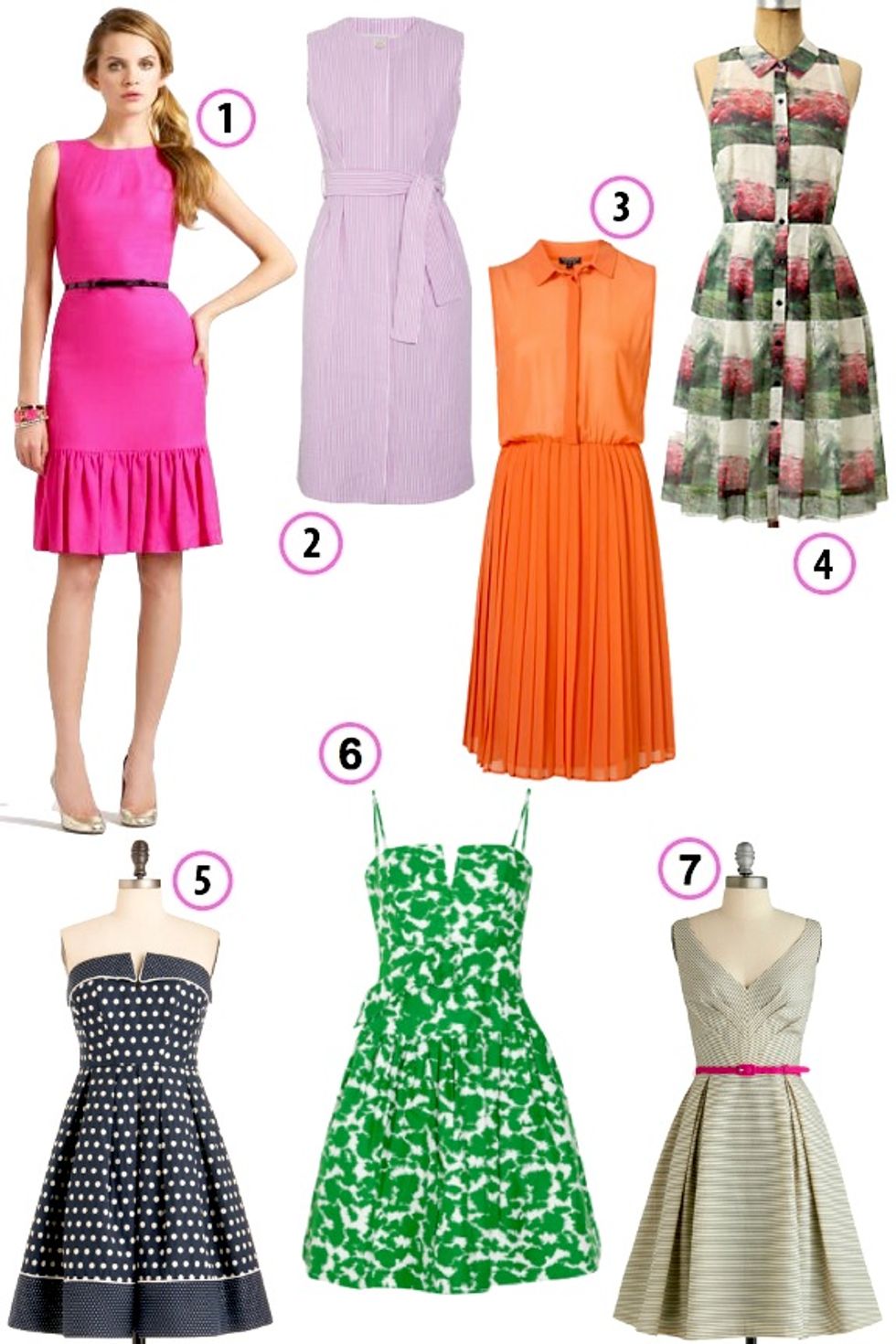 ---
After a 17-month hiatus, Mad Men: Season 5 premiers this Sunday on AMC. While the 60s culture, early agency life and philandering are no-doubt addicting to watch, the characters and period setting really come to life through the envy-ensuing wardrobe. 
Luckily, the impeccably tailored, award-winning costumes helped launch several trends in modern fashion. Among them, this spring, look for Mad Men-inspired vintage silhouettes, collared shirtdresses, bright colors and decadent prints. Here are our favorites for the modern-day, Bay Area Betty, Joan and Peggy.
1. Kate Spade Siren Dress, $448
2. Black Fleece Striped Cotton-Seersucker Dress, $395
3. Topshop Pleat Midi Shirtdress, $100
4. Sarah Ball Crepe Myrtle Shirtdress, $248
5. Near and Fair Dress, $263.99
6. Milly Sarah Twirl Print Dress, $396
7. Eve Franco Brand New Diary Dress, $224.99
Lily Ko (lily.7x7 @ gmail.com) studied fashion design and merchandising at Central Saint Martins and the Academy of Art University. In addition to writing for 7x7, Lily is an editor at SF Station, and works as a freelance stylist and apparel designer.