For vegetarians looking to get lucky, the LuckyRice Feast might be just the thing.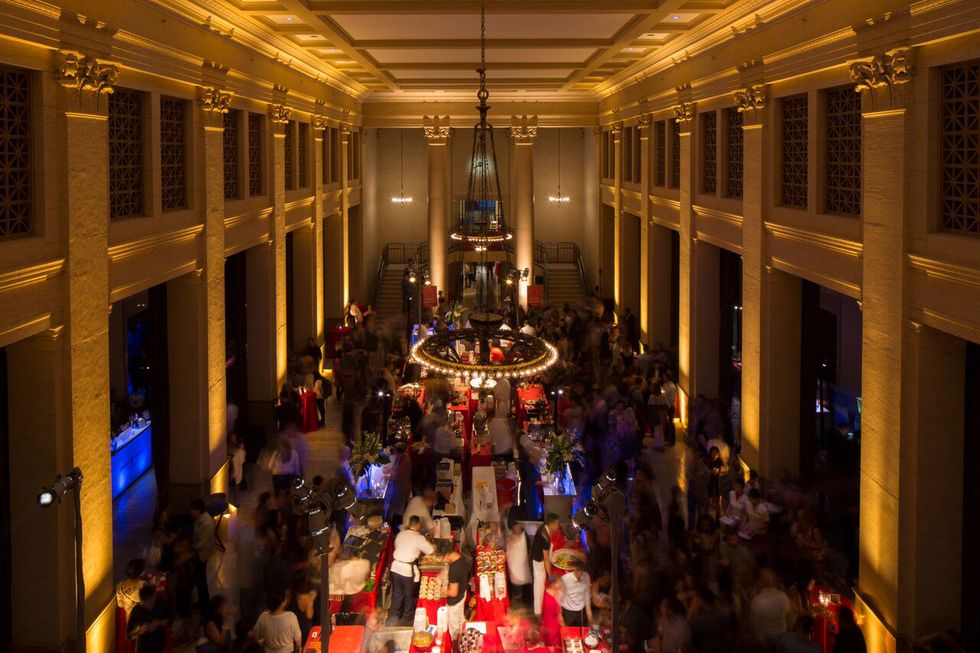 (Courtesy of LuckyRice)
---
A small-but-tasty organization founded by Danielle Chang, LuckyRice celebrates Asian culinary heritage through festivals, vibrant cocktail affairs, late-night markets, and other drool-worthy foodie events in cities across the country. Born in Taipei and raised mostly in California, worked in the worlds of art and magazine publishing before ultimately following her passion to start LuckyRice. Launched in New York City in 2010, LuckyRice has been steadily expanding ever since, bringing annual culinary experiences that dive much farther into Asian cuisine than your basic sushi and ramen to Los Angeles, Las Vegas, Miami, Houston, Chicago, Brooklyn and, of course, San Francisco.
This year's fifth annual SF event will go down at the Bently Reserve on September 8th, and there's a twist: LuckyRice will turn out an all plant-based menu with help from chefs at such powerhouse restaurants as Azalina's, Pabu, Hog & Rocks, Anzu and Rooh.
Chang "wanted to do something that, literally, gets to the roots of Asian culinary culture in the Bay Area, where I grew up, by paying homage to our commitment to feeding not just our bellies, but also our minds. Our plant-based edition of the feast honors the Bay Area's commitment to seasonality, locality, sustainability," she says.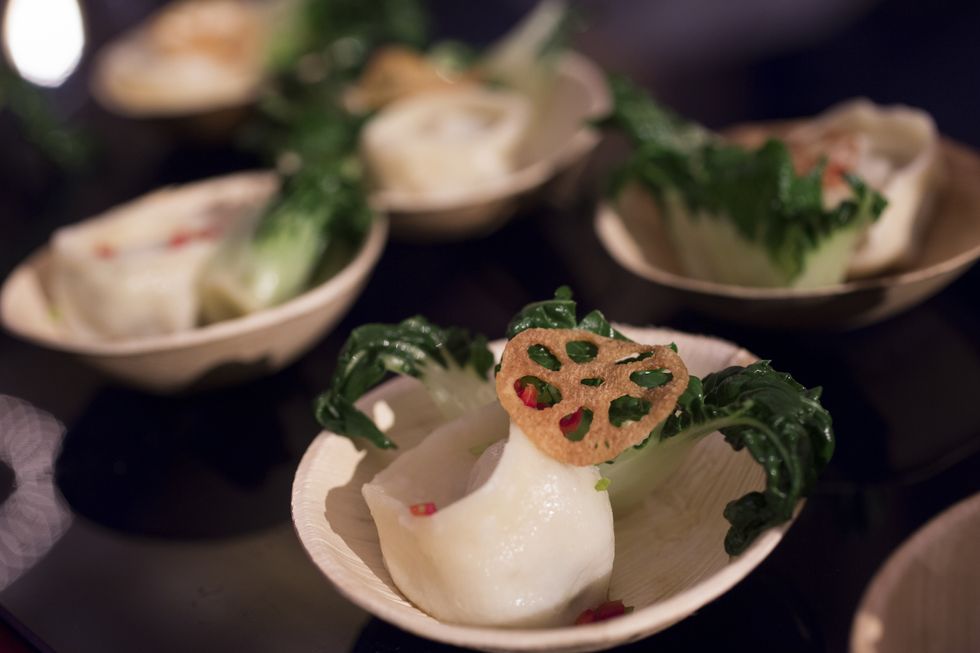 (Courtesy of LuckyRice)
The event will tap SF's best Asian and Asian-influenced chefs to serve both traditional and contemporary creations. The lineup includes:
Babu Ji, with a salad with local Brentwood summer tandoori corn and grapes with a chaat vinaigrette.

Hakkasan will keep it authentic with Beijing dumplings.

Ichi Sushi is getting creative with an heirloom tomato salad topped with pickled cucumbers in a miso yuzu dressing.
M.Y. China is keeping us guessing with their M.Y. Veggie Bundle.
Le Colonial will bring a touch of seafood to the offering with their lobster gazpacho.
Buffalo Theory is delighting us with pinkabet onigiri, stuffed garlic fried rice balls wrapped in nori.

Asian Box's rice noodle roll with eggplant, shiitake mushrooms, marinated cucumber and spicy soy vinaigrette.

E&O Kitchen & Bar is whipping up a dessert of lemongrass and vanilla bean sticky rice pudding.
Of course, few meals in SF are complete without a little booze. There will be Asian-inspired cocktails, Asahi beer, and wines selected to pair with the flavorful umami-packed dishes. You can also sample spirits with Asian roots: Try a Toki Highball made with Suntory Whiksy Toki, or Kikusui Sake from Mutual Trading Co.

This particular event really resonates with Chang, who admires the early devotion to food and farming from Asian-American immigrants in the Bay Area. "If you think about it, much of California's agricultural industry was created by earlier waves of Asian-American immigrants who planted peach orchards where apple computers now reside, harvested rice that is now more widely consumed in Japan than the varietals that are grown there, and have brought artisanal Asian vegetables back into the culinary spotlight."
// 7-10pm, Sept. 8 at Bently Reserve, 301 Battery St. (FiDi); tickets ($88 general admission, $150 VIP) are available at luckyrice.com.