There's no better way to spring forward than with a jaunt through nature. While winters are very mild in Marin, things definitely liven up come March. Wildflowers are the main attraction, with lots of viewpoints throughout the Marin Headlands, Point Reyes National Seashore and Mount Tamalpais State Park. Whether you're on the hunt for orchids or milkmaids, here are five of the most Insta-worthy Marin photo ops.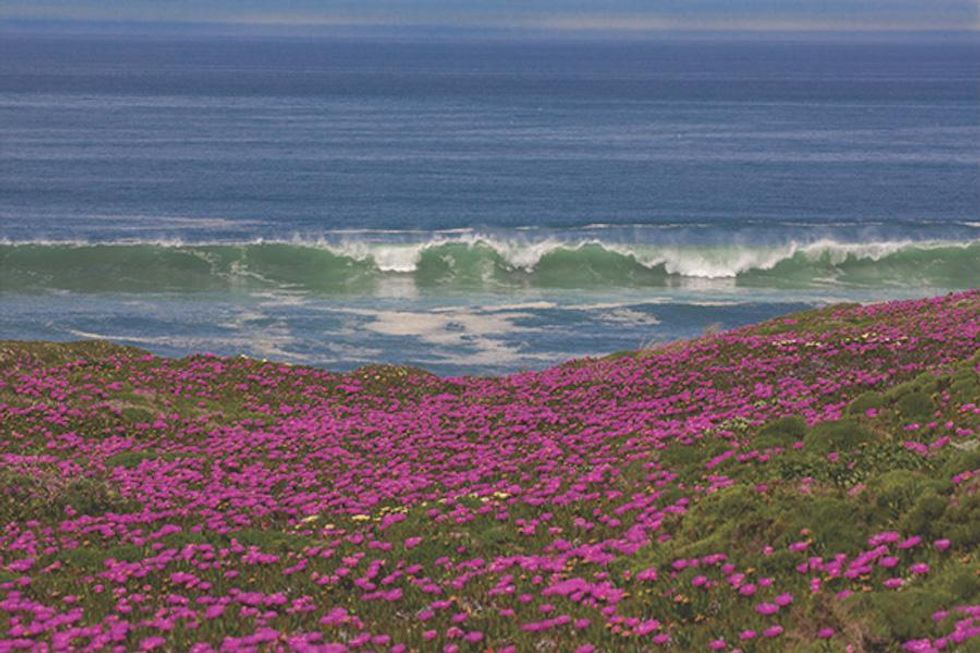 (Courtesy of MCVB)
---
If you're up for a challenge, hike the 5.5-mile Coastal Trail in the Marin Headlands. The advanced hike is well worth the extra effort and you'll be rewarded with great vistas and plenty of wildflower spotting.
Ffree to the public, the Marin Art & Garden Center is a perfect midday scenic stop. The gardens are open from dawn to dusk, so there's plenty of time to squeeze it into your day. The rose garden is considered the heart of the center and features roses of every size and color.
Another great place to spot wildflowers is the Point Reyes National Seashore. The flowers begin blooming as early as February, although this depends on weather conditions and frequency of rain. For the best floral views, you have three options: Abbotts Lagoon, Chimney Rock and Tomales Point. For leisure travelers, the two-mile walk around Abbotts Lagoon is a great starting point. You'll see plenty of wildflowers and also a fair share of local birds. If you're after a bird's eye view, head to the top of Chimney Rock.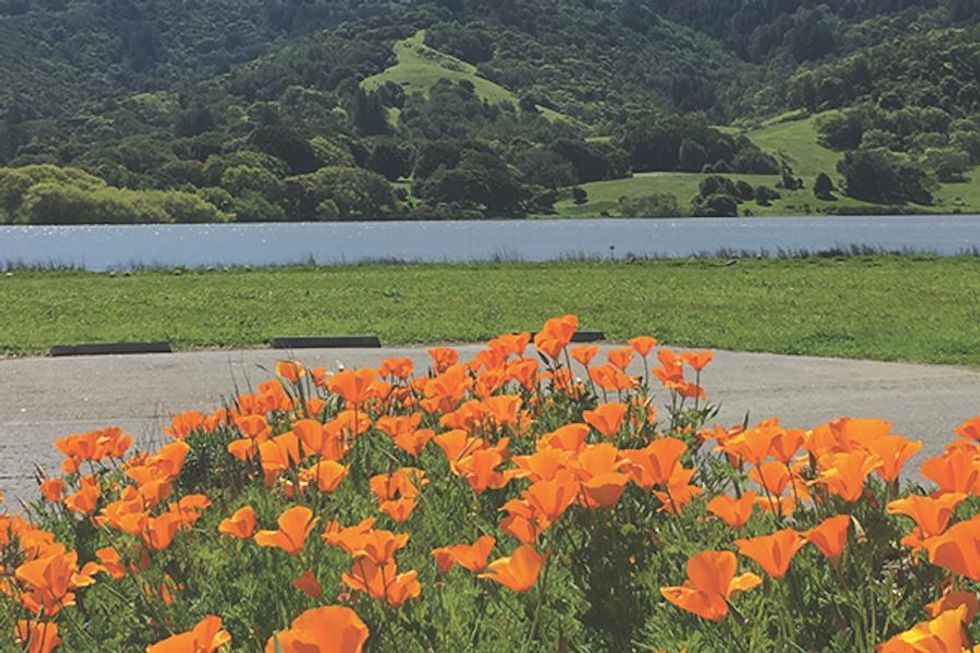 (Courtesy of MCVB)
Mount Tamalpais State Park offers various hikes and viewing points. You'll see all sorts of flowers, from orchids and irises to lupines and poppies. One thing to note about this locale is that it tends to get drier earlier than other areas, so consider planning your trip in early spring. In terms of trails, hike the 5.25-mile Yolanda Trail in Ross Valley. Across from the Golden Gate Bridge, you'll get both architectural viewpoints and flower close-ups. Keep an eye out for sticky monkey flowers, white milkmaids and Indian paintbrushes.