There's a full cast of characters in Botticelli to Braque: Masterpieces from the National Galleries of Scotland—everyone from a Tahitian temptress painted by Paul Gauguin, to a rowdy Dutchman by Frans Hals. But as you'd expect in a show from Edinburgh, there are also plenty of portraits of Scots, including a few with interesting backstories.Among these is Lady Agnew of Lochnaw, seen here in a portrait by John Singer Sargent. She was only 27 when she sat for the artist in 1892, and this painting would help to establish her status as a beauty and a hostess in Edinburgh society. But the portrait might also reveal the pressure of her new role—the exhibition catalog notes that her "notably languorous" pose reflected her recovery from a period of nervous exhaustion at the time.
---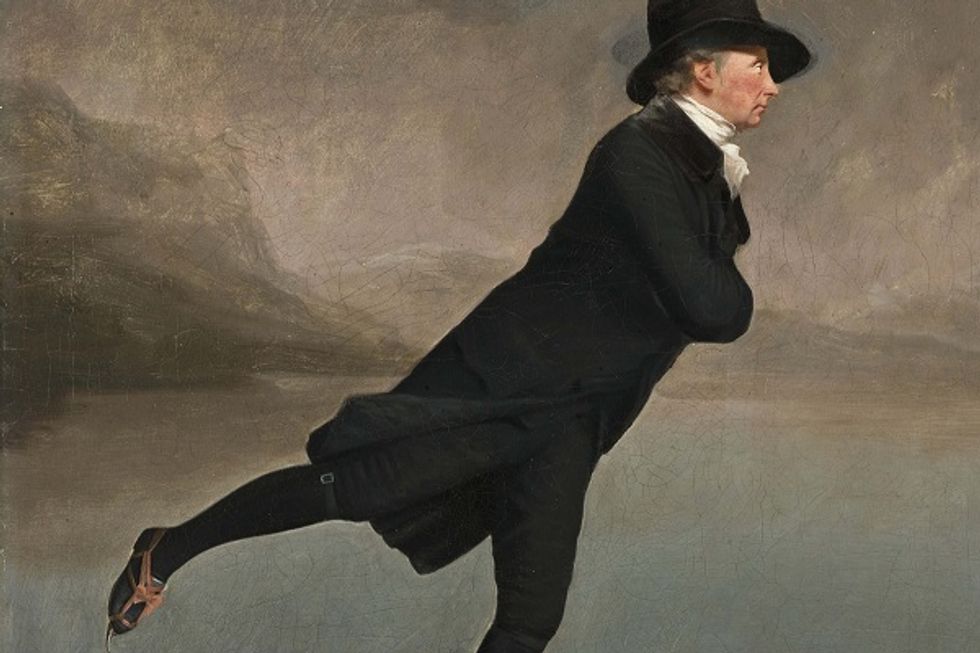 Reverend Walker, featured here in a portrait by Sir Henry Raeburn from around 1795, is a more dynamic presence.  Walker was a skater of the oldest school, a member of the Edinburgh Skating Club, recognized today as the first skating club in the world. At the time, figure skating wasn't quite the spectacle it is today—no sequins or flashy routines—but the skaters were no less graceful: Walker's pose was inspired by Renaissance sculptor Giambologna's famed statue of Mercury in flight.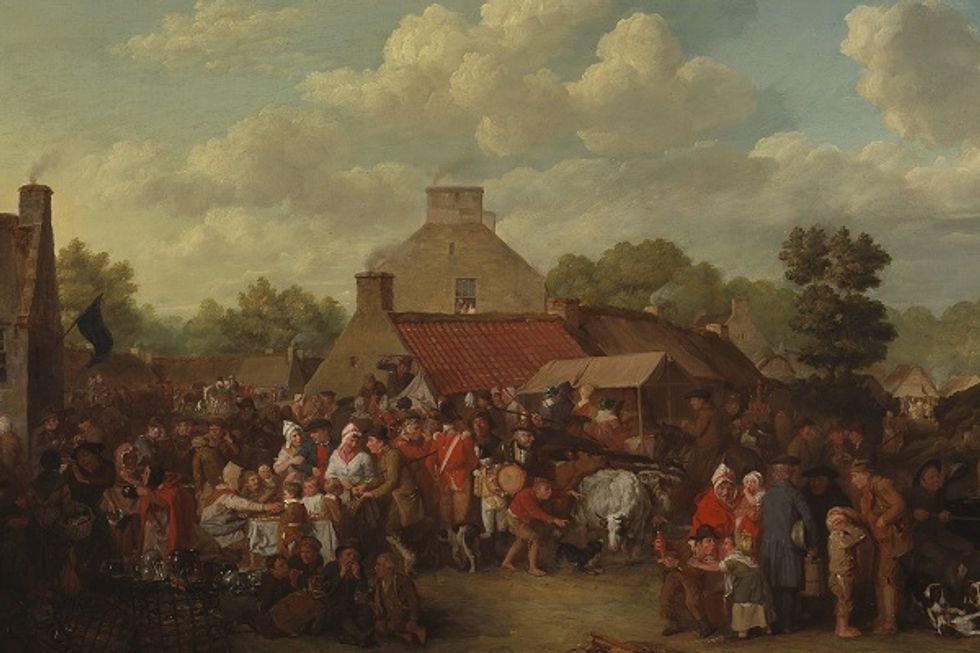 The show also includes slightly less elevated members of Scottish society, like this family pictured in a detail from Sir David Wilkie's Pitlessie Fair, painted in 1804. These characters, caught in a moment of exasperation familiar to any mother with kids who have trouble sharing, are anonymous, but they were likely real people. Wilkie often sketched members of his church as they went about their everyday lives, gathering material he would later use in his non-conventional history paintings.  
Extended Hours! Fridays, April 24 and May 1, 8, 15, 22 & 29
Time is running out to visit these personalities before they return to Scotland! During Friday Nights at the de Young, see Botticelli to Braque: Masterpieces from the National Galleries of Scotland for just $15*. Purchase tickets now! 
*$15 tickets available when you book in advance online. $1 additional charge when purchasing on site at the museum.