Hidden among the rolling vineyards of the Livermore Valley is a gem of true wine world pedigree.
One of California's original wine estates, Murrieta's Well is best known for crafting highly acclaimed estate-grown wines. Lesser known, perhaps, is its heritage: The vineyard was established in 1884 when French immigrant Louis Mel planted cuttings from Bordeaux's famed Chateau d'Yquem and Chateau Margaux vineyards.

---
That same year, Mel began construction on what would become one of the first gravity flow wineries in the state. In 1940, Ernest Wente purchased the estate and winery. In 1990, Wente's grandson, Phil Wente, converted the winery to a tasting room and named it Murrieta's Well, paying homage to Joaquin Murrieta, who was one of the first to discover the estate in the mid-1800s.
Today, the Wente family trusts winemaker Robbie Meyer to create wines with a small-lot approach that showcases the quality and flavor of this very special Livermore Valley estate.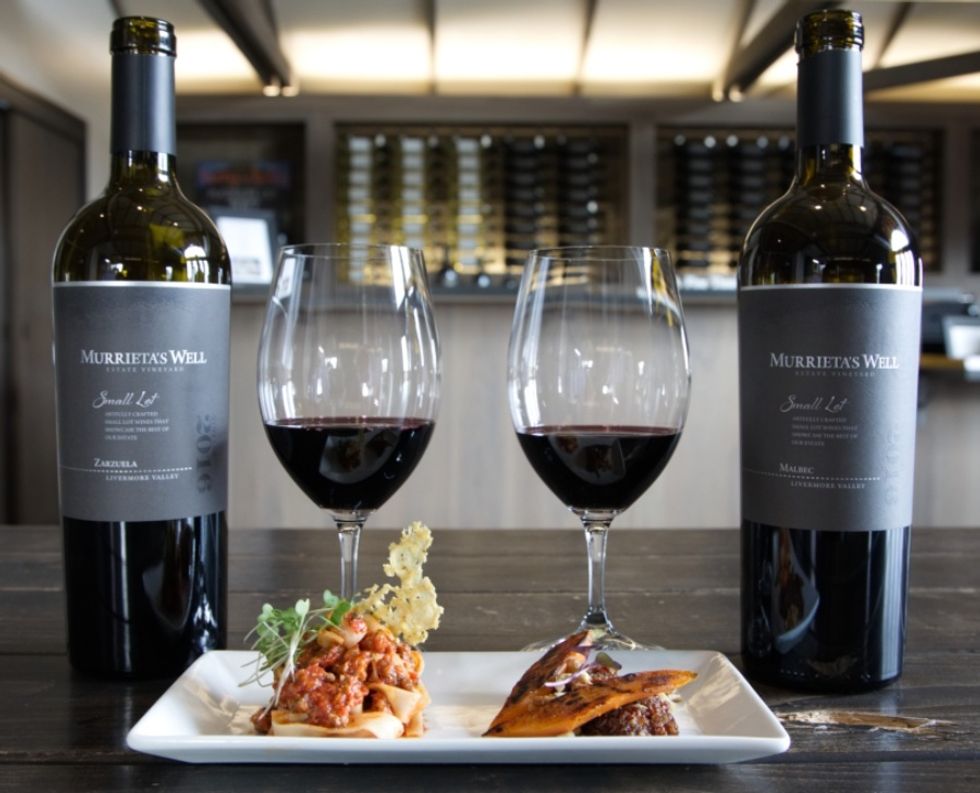 A red wine pairing at Murrieta's Well.(Courtesy of the winery)
To fully appreciate everything Murrieta's Well has to offer, try their 90-minute Wine & Food Experience, which begins with a tour of the historic estate followed by a relaxing tasting in the striking barrel room. Once seated, a highly trained educator will guide you through a wine tasting paired with seasonal delicacies prepared by the in-house culinary team. With several surprises along the way, this is an encounter your palate will never forget.

Highlights from the spring menu include Dry Orange Muscat paired with celery root mash and a grilled prawn; and the popular Zarzuela Red Blend paired with lamb ragu and hand-cut linguini. The wine and food pairings are only overshadowed by the incredibly warm and friendly ambassador walking you through the delicious pairings.
The $65 experience is worth every penny, whether you are a regular to the Livermore Valley, just 45 miles east of San Francisco, or a soon-to-be very satisfied newcomer.
// Reservations are available by calling 925.456.2395 and at murrietaswell.com.