Daniel George embraces the lack of rules in menswear today. Forget the stuffy, bossy, high-pressure tailors of times past—the DG experience stands out as effortless, fun, and informative.
If "fitting in" is a requirement, Daniel George will create the perfect classic business suit, but their specialty is distinctive, one-of-a-kind garments. Be prepared to graciously accept compliments from strangers on the street, as well as from colleagues, friends and family. Daniel George's goal is for people to notice you. Your sartorial choices will reflect your personality and instantly boost your confidence.

---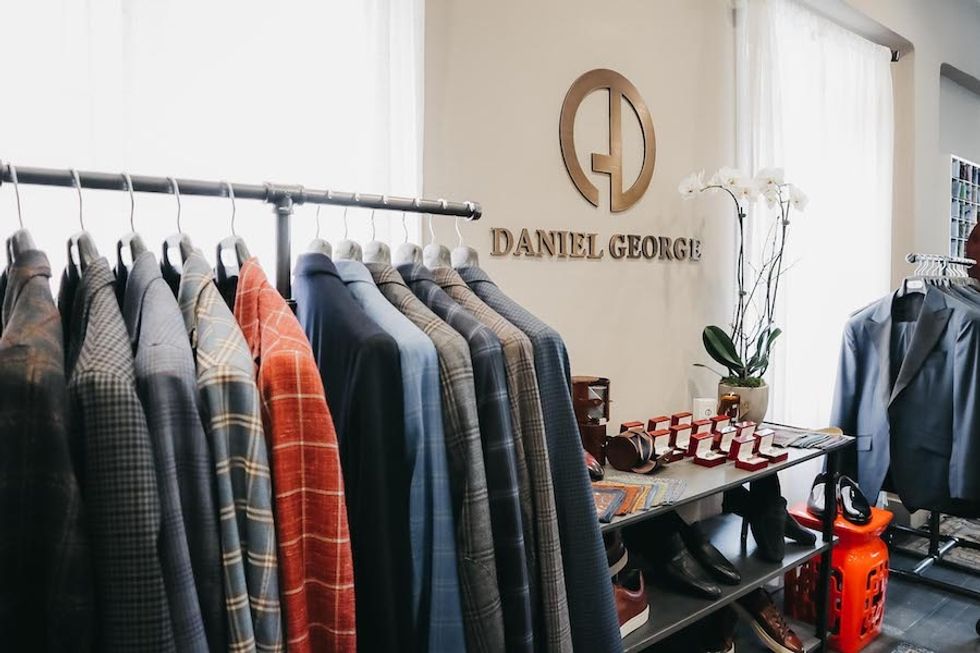 (Courtesy of Daniel George)
Just step inside Daniel George's second floor showroom overlooking Pacific Avenue, and you will immediately feel at ease. Located in the stylish Jackson Square neighborhood, the newly renovated space is well-appointed with midcentury modern furnishings, custom commissioned art, and a fully stocked wet bar for your enjoyment. During the one-on-one appointments, Daniel or one of his expert designers will collaborate with you to make your vision a reality. They listen carefully, take over 25 measurements, and make recommendations to provide you with the best look possible. Always aspiring to design a custom garment around each client's individuality and unique frame, Daniel will work with you to create a suit that elevates your style and promotes success.
Daniel George founded his eponymous custom clothing line in Chicago in 2012, though Daniel has been designing menswear for 25 years. After many years of growth and success in Chicago, Daniel expanded his venture to San Francisco—a city he called home for 15 years. Inspired by British sartorial tradition and European style, DG's commitment to quality, good taste, and complete customer satisfaction has made them the ultimate destination for the modern and stylish man.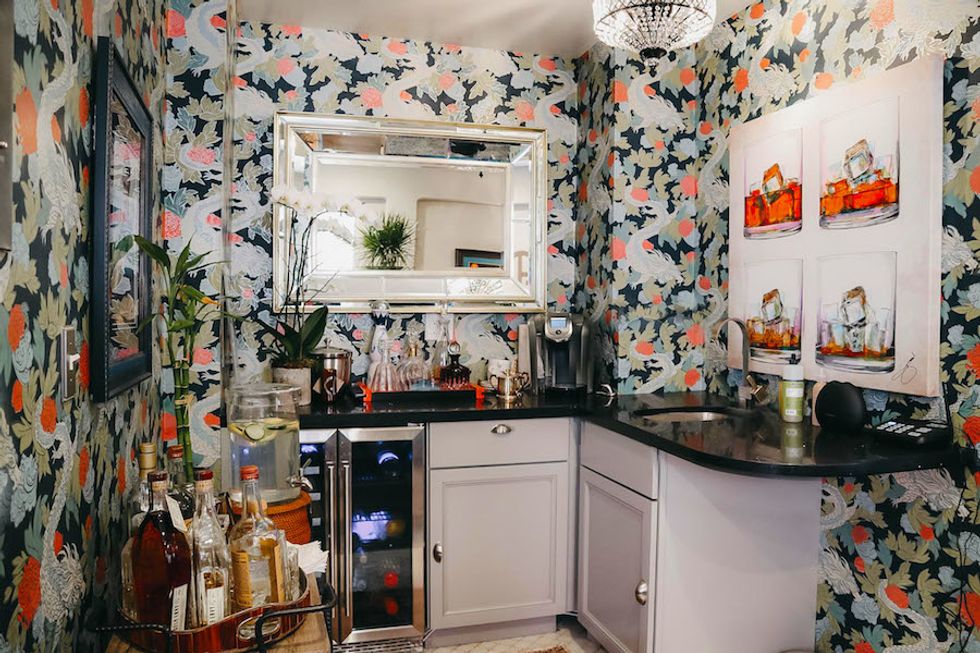 (Courtesy of Daniel George)
In addition to custom suits, Daniel George creates custom sport coats, blazers, formalwear, outerwear, and dress shirts. There are also many packages available at Daniel George, ranging from the perfect wedding weekend ensemble to a curated seasonal wardrobe. And if you don't have the time for a custom option, their ready made line is composed of staple suits & tuxedos. This Daniel George "London Cut" features a higher armhole, trim silhouette, soft natural shoulder, side vents, premium buttons, and hand finishing, including pic stitching on all seams.
To experience the Daniel George difference for yourself, you can request an appointment on their website or by calling 415-678-5069. It's recommended that you book your appointment two weeks in advance.
// 515 Pacific Ave., 2nd floor, danielgeorge.com/san-francisco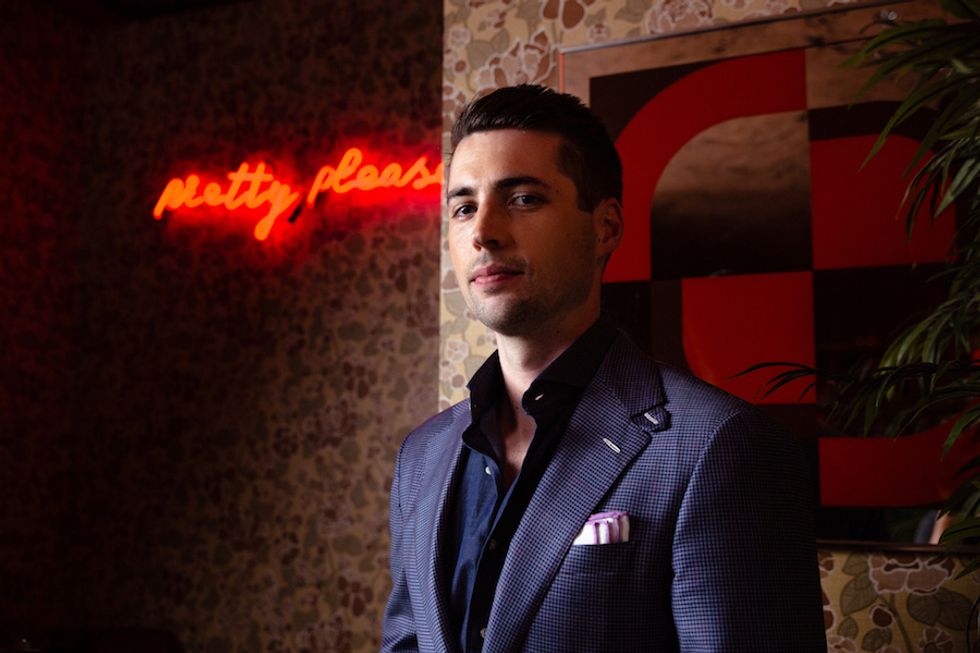 (Courtesy of Daniel George)