---
In her 1984 autobiography, Diana Vreeland wrote that "Scent, although you can't see it, is as important to a well-turned-out woman as her makeup, her nail varnish, her pearls..."
Now 30 years later, a new line of perfumes bearing Vreeland's name is being launched worldwide, inspired by the legendary Vogue editor's love for the audacious and luxurious.
Created by her grandson, Alexander Vreeland, the line recently premiered at Neiman Marcus in San Francisco, with a luncheon hosted by Gail Glasser, and attended by well-turned-out women such as OJ Shansby, Sonya Molodetskaya, Jessica Hon, and Pamala Deikel, among others.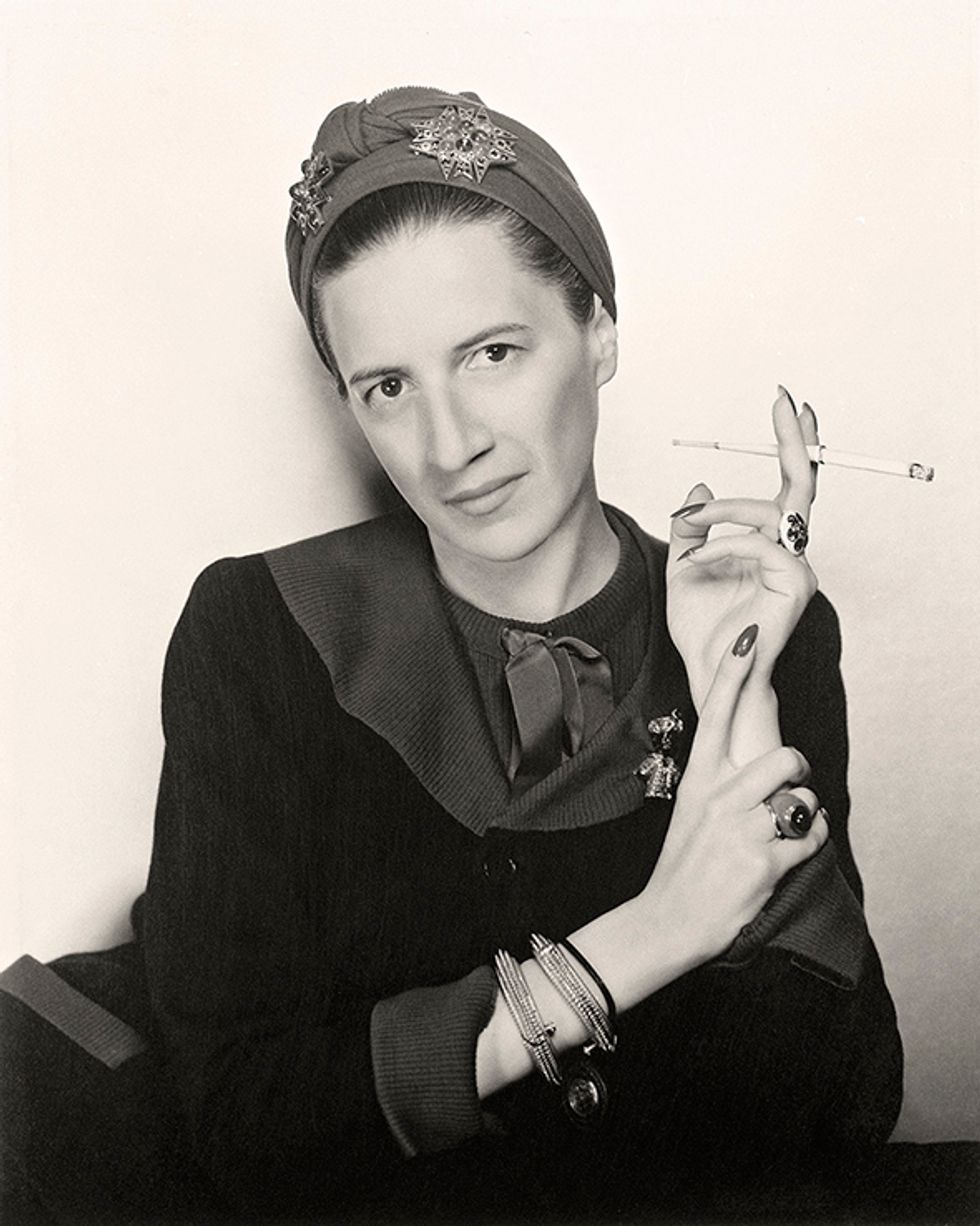 Diana Vreeland by George Hoyningen-Huene
"This has been a very personal travel for me," Alexander said over lunch. "I've worked to create a collection that is homage to her and is dedicated to what she did. Hopefully it will reach out to creative, interesting people who will find inspiration in the fragrances, and wearing the fragrances."
The five unisex scents in the collection, named Extravagance Russe, Absolutely Vital, Perfectly Marvelous, Outrageously Vibrant, and Simply Divine, flawlessly evoke Vreeland's electrifying exoticism.
Alexander has been devoted to maintaining his grandmother's legacy in recent years. He published Diana Vreeland Memos: The Vogue Years, in 2013, a delightful collection of the florid dictates Vreeland sent to her staff when she was editor in chief of Vogue from 1962 to 1971. While visiting Neiman Marcus, he was surprised to meet one of the women who actually typed those memos.
"A lady who works in the children's department here named Missy introduced herself, and she was one of my grandmother's assistants!" says Alexander. "She was a secretary of hers at Vogue."
Missy Grosvenor was one of three English secretaries responsible for typing the memos Vreeland dictated by phone from her jungle red Park Avenue apartment each morning. Another task was to iron Vreeland's money. And to walk the Duchess of Windsor's pugs.
"The dogs' collars had diamonds by Harry Winston," recalled Missy, who would walk them around the block when the Duchess of Windsor visited so she and Vreeland could have lunch. She met other legendary figures at the office such as Audrey Hepburn, Cher, and Douglas Fairbanks, Jr.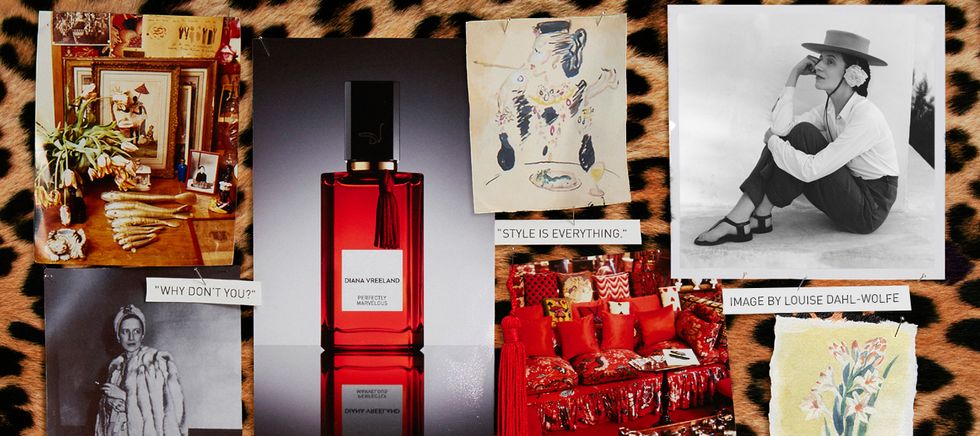 Diana Vreeland Parfums, Sold Exclusively at Neiman Marcus in SF
One of Vreeland's memos from 1969, which Missy likely typed, included a disquisition on perfume. "I do think that strong colognes are almost the best smells in the world," she said. "They are particularly good if you have not just taken a bath — that is to say, if you are leaving the beach or when the skin is really warm. These have to be of the finest quality and not just liquid to rub in with a slight scent."
A few spritzes of Simply Divine on your smoldering skin could be just the thing!
Images courtesy of Diana Vreeland Parfums and Drew Altizer Photography.