This week, it's all about the much-anticipated opening of Starline Social Club in Uptown Oakland. Okay, it's about mom, too, but we think she'll understand our excitement.Let's cut to the chase: The Starline Social Club is now open in Uptown Oakland, complete with a bar, full kitchen, ballroom, and music venue. Yes, we said ballroom.
---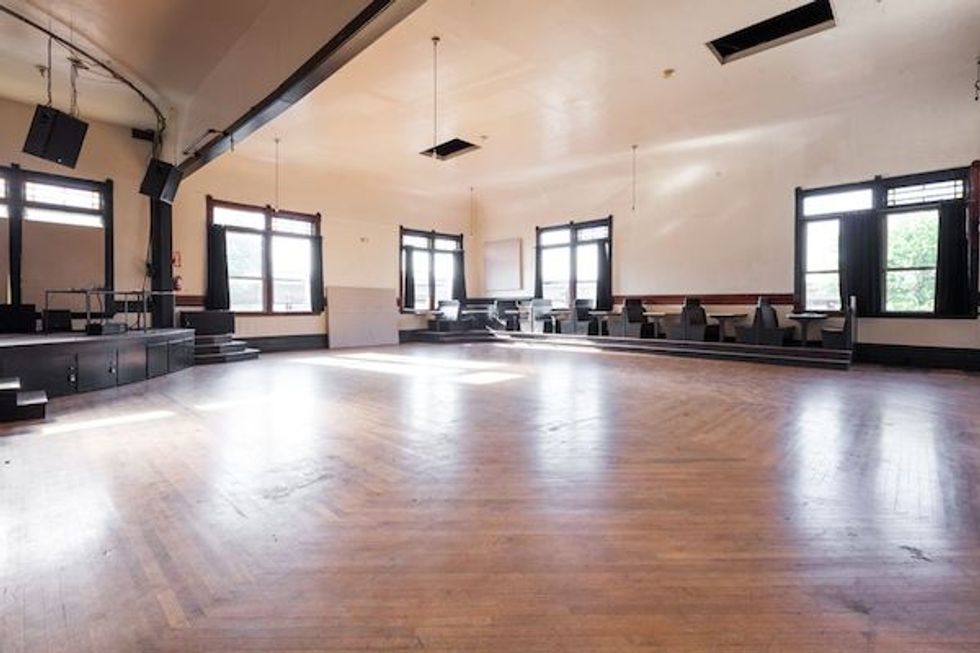 The dynamic space is a collaboration between Oakland artists Adam Hatch, Eric Siemens, Drew Bennett, plus Sam White of Oakland's Ramen Shop. Hatch has been working to renovate the historic space which has housed a saloon as well as a series of pop-ups from noteworthy chefs. For now, look out for drive-worthy bar food from chef Austin Holey (of Pizzaiolo, Boot and Shoe Service, and Paris hotspot Bones); a hodgepodge of found treasures; regular live music in the future.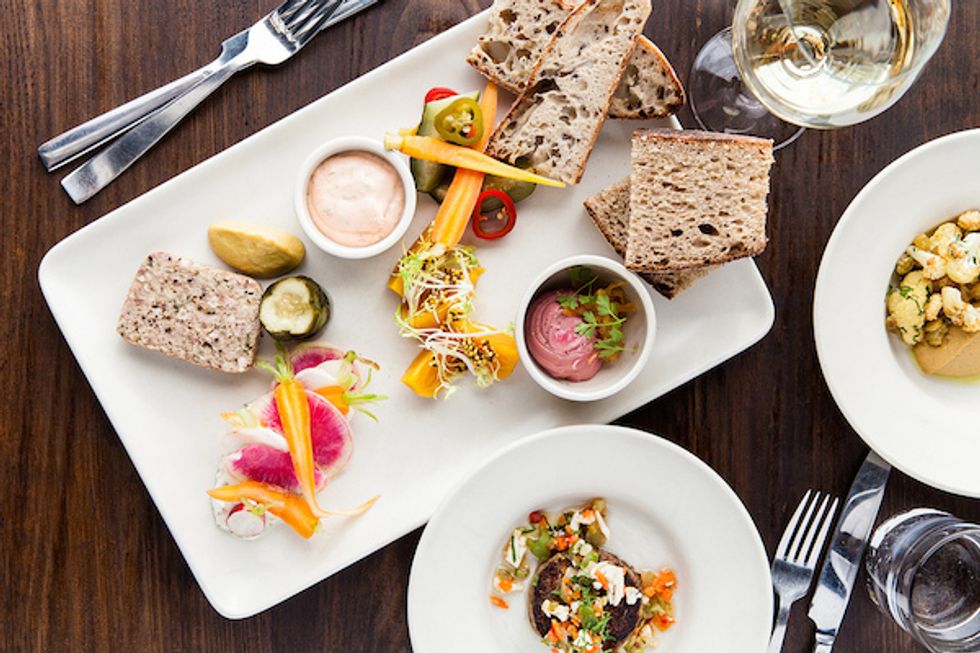 (Haven; photo by Alanna Hale)
In case Mom wants to do something other than party at the Starline, there are a number of noteworthy dining options for Sunday. Lungomare in Jack London Square is hosting an Italian-inflected feast of a buffet, with dishes ranging from ricotta blueberry pancakes to oricchiette with veal, pork, and beef Bolognese.
Across the square, Haven is offering a four-course brunch prix fixe, including a stunning spread of pate, burrata, and cucumber hummus called Breaking Bread, and mains such as artic char and slow egg with potato and smoked mushroom hash. 
Also on tap in Oakland? Hopscotch, our favorite finer diner, is now offering their beloved fried chicken to go by the bucket—you get a whole chicken (in eight pieces). Also order their chili-miso chicken wings and a bottle of rosé.
Camino is continuing with their wood-oven-centric family-style Monday menus. This month, look for kebabs in lieu of pozole.