While Friday nights spent at jam-packed Off the Grid may be over—at least for now—Off the Grid's new takeout only concept, Fort Mason Center Food Spot, comes just in time...like, before we all lose our sheltered-in-place minds.

Starting Monday June 15th, the FMC Food Spot will offer eats from a rotating selection of two to three food vendors on weeknights, perfect for nearby residents looking to escape the kitchen, switch up their takeout routine, and support diverse local food creators impacted by Coronavirus closures.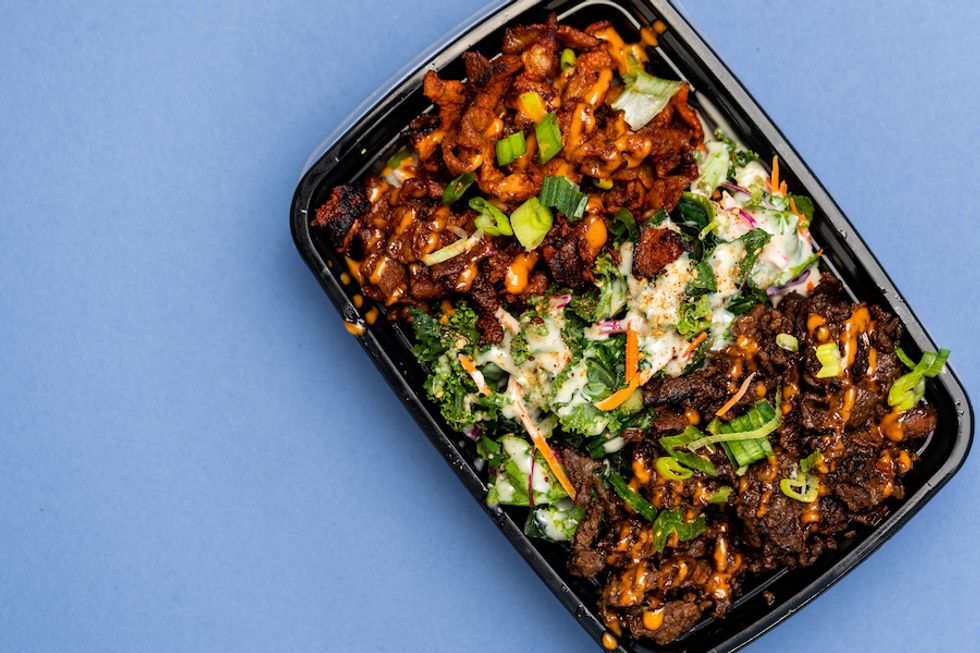 Pick up Korean Bobcha this Tuesday and Thursday. (Courtesy of Off the Grid)
The Food Spot kicks off this week with takeout in the form of sliders from Curveball Sliders; bobcha burritos and tots from Korean Bobcha; noodles and spam musubi from Sip N' Slurp; Southern barbecue from Capelo's; tacos, burritos, and bowls from Al Pastor Papi; and cheat day worthy Philly-style cheesesteaks from Izzy's Cheesesteaks.
While food trucks may be back at Fort Mason, expect some major COVID-19 era changes to ensure the safety of vendors and guests. In accordance with the San Francisco Public Health Department, masks will be required for all, staff will be wearing gloves and have hand sanitizer on hand, food service and guest areas will be wiped down with disposable disinfectant wipes every hour, and six-foot tape markings will ensure proper social distancing in line.
Additionally, guests can utilize Apple Pay for contactless payment and use Off the Grid's new mobile phone application to browse menus or order ahead.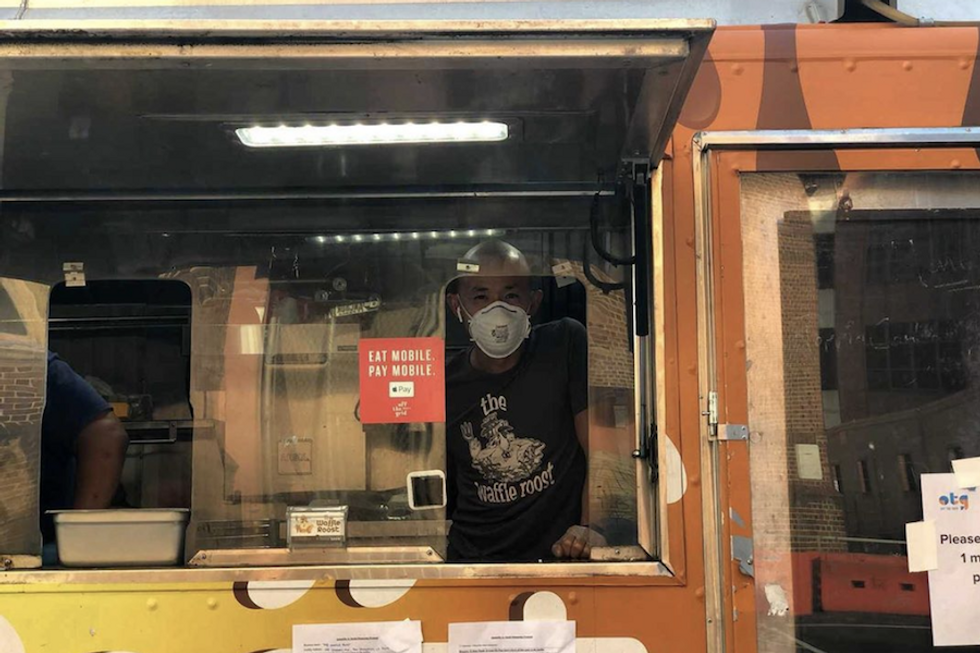 Expect to see all guests, vendors, and staff in masks. (Courtesy of @offthegridsf)
The opening of the Fort Mason Center Food Spot is just the beginning of Off the Grid's initiative to safely reintroduce outdoor community-centric dining experiences to Bay Area food lovers. By the end of June, Off the Grid plans to operate 20 public spaces throughout the Bay Area with a similar social distance-safe format, including the already open Serramonte market and Civic Center Truck Spot, and help rehire and restart 70% of community businesses closed as a result of COVID-19. Get excited for even more drool-worthy options on Vallejo and Front on June 22 and at 5th and Minna and El Cerrito in July.
After grabbing your grub, brace the fog and head to the Marina Green's social distancing circles or Letterman Center for a makeshift picnic. Bonus points if you pick up cocktails to go with from one the Marina's endless watering holes (think frozen coladas from White Rabbit) offering takeout service.
// 5pm to 8pm, Monday through Friday; Fort Mason Center, 2 Marina Blvd. (Marina); see the vendor schedule on offthegrid.com.