Last week, we debriefed you on the Oktoberfest happenings at go-to German spots around town: Schroeder's, Schmidt's, Suppenkuche, and Leopold's. Today, with October officially upon us, it is time to take a look at the rest of the restaurants and brewpubs offering deals. Now, all you have to do is knock back enough brats, kraut and pretzels to warrant a lederhosen loosening.
The "classic Northern California" menu at this airy, white-walled Presidio restaurant takes a German turn with sausage and kraut, pork with red cabbage, and liters of riesling. Special prices will also be offered on sausage and beer. 
When: Every Sunday in October
Chef Russell Moore is offering a three-course Oktoberfest-themed menu, priced affordably between $28 and $35, depending on the ingredients used. Past menus have included creamy boudin blanc, grilled duck breast with spatzle, roasted figs and quince with fig leaf ice cream, and always pretzels freshly baked in the wood-fired hearth. 
When: Every Monday in October
A new Oktoberfest special plate ($14) includes spicy beer sausage, whiskey fennel sausage and a warm soft pretzel with smoked cheese fondue. Barman Kevin Diedrich suggests pairing the plate with a pint of Paulaner's Oktoberfest Marzen for an added seven bucks. See the photo above for some explanatory food porn. 
When: Nightly throughout October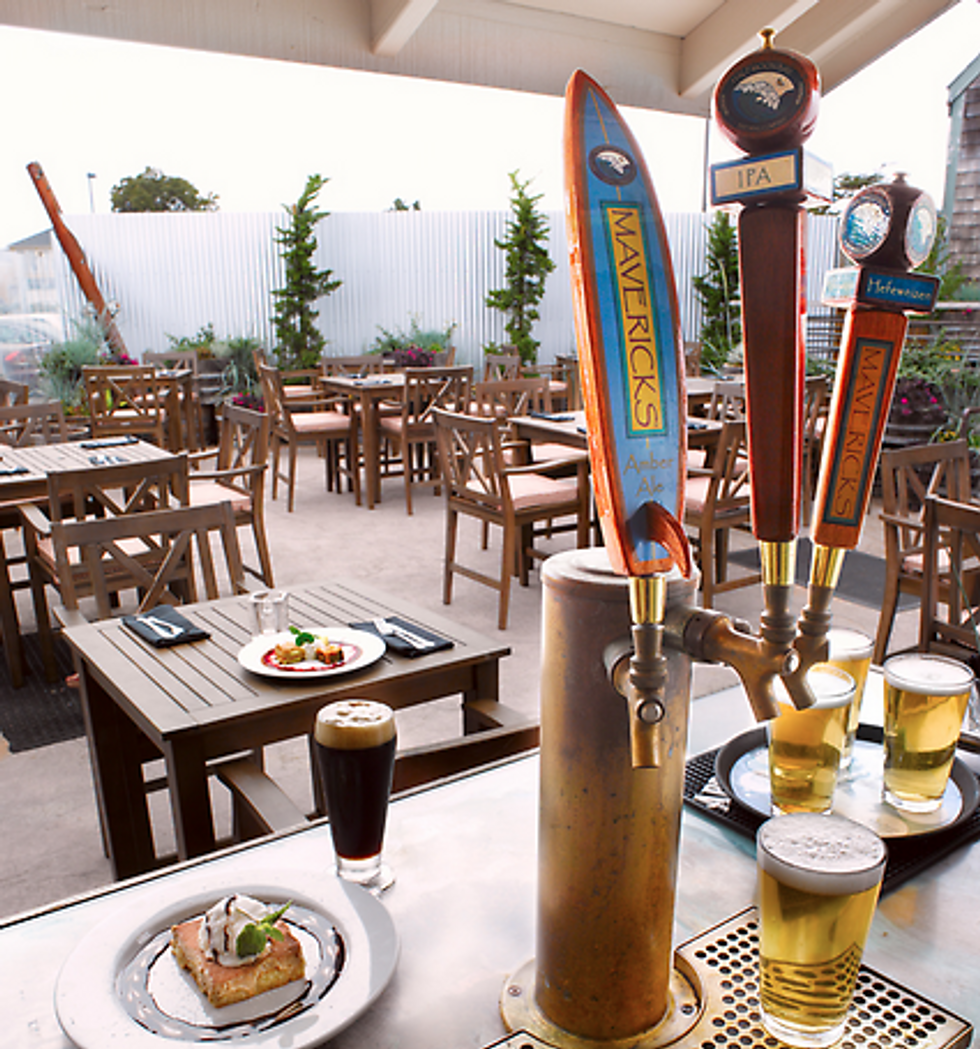 The 50-seat beer garden outside Half Moon Bay Brewing Co. just turned one year old, and they have an Oktoberfest menu going all month long. Highlights include potato cakes with apple sauce, turkey wienershnitzel, and sauerbraten, a slow-cooked German tri-tip topped with Mavericks Ale-paprika sauce and red cabbage.  
When: Available nightly through October 7
Over in the Lower Haight, Rosamunde celebrates Oktoberfest with a tap takeover of Germanic brews. Required eating: The Nurnberger Brat.
When: All month long
Situated on Merchant Alley in the FiDi, Cafe Prague will be throwing a free party with DJ Braente and $4 grilled sausages, schnitzel, pretzels and more. They'll also have free-flowing Spaten, Lowenbrau, Staropramen, Pilsner and Dunkel available at $4.50/half liter, and $8/liter. 
When: October 11, starting at 5:30 pm.
---