With 17 renowned board-certified physicians, California Pacific Orthopaedics is a name you can trust when it comes to orthopedic and sports related injuries.
California Pacific Orthopedics is San Francisco's largest privately owned orthopedic practice and are the orthopedists relied on by professional athletes, weekend warriors, and patients looking to relieve pain and restore function to painful joints.
---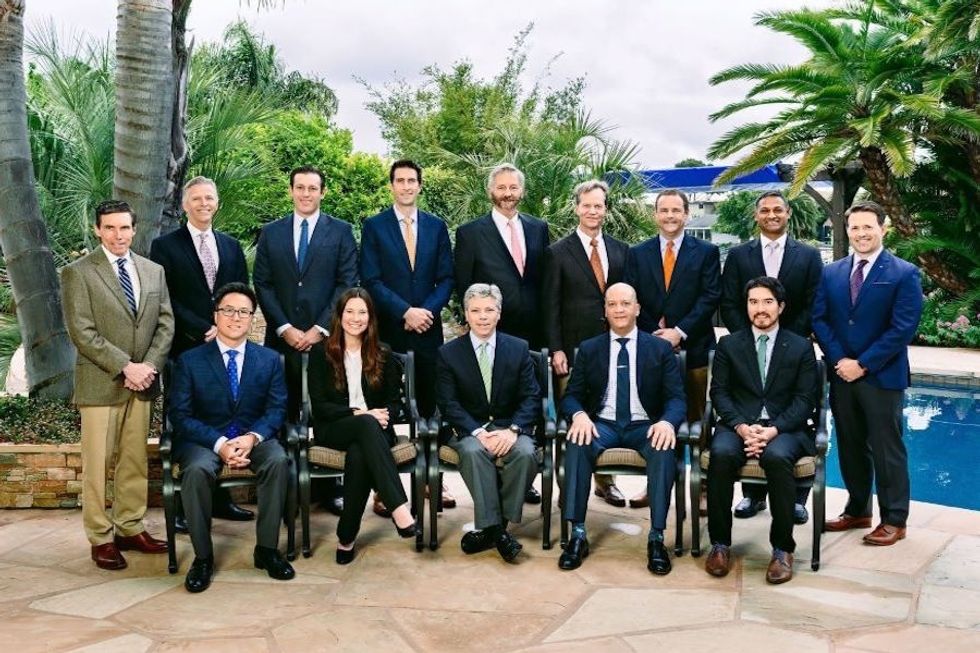 CPO Group PictureCourtesy of California Pacific Orthopaedics
California Pacific Orthopaedics currently works with the San Francisco Ballet and Oakland A's, and have previously been the team physicians for the Golden State Warriors from 2001-2009, the Sacramento Kings, and the New Orleans Saints. Whether you are a professional athlete, or an avid cyclist or gardener, the practice's commit to excellence is evident in personalized care to fit each patient's unique concerns, and has been for nearly 50 years.

California Pacific Orthopeadics treats all orthopedic injuries and issues including injuries to the hand and wrist, foot and ankle, knee, hip, elbow, and spine. Our physicians specialize in traumatic injuries, arthritis, joint replacement, minimally invasive spine and arthoscopic surgery, as well as regenerative and biologic medicine. We offer the most advanced treatment, the latest technology, and the least invasive techniques in the field of sports medicine. Our goal is to get you back on your feet – or on your skis or on your bike – and back in the game as quickly as possible.
Cal Pac Ortho has an office in San Rafael and three offices at 3838 California Street in San Francisco. Having in-house X-ray and MRI, including a state-of-the-art wide-bore 3 Tesla MRI, helps get our patients back to the activities they love sooner. With same day, evening, and weekend appointments, our wide-bore MRI allows for a quicker scan and a roomier experience at times that are convenient for patients. Because there are 17 physicians and five physician assistants, it is easy for patients to get in for same day appointments for fractures, as well as other urgent or acute orthopedic injuries.
Follow us on Facebook, Twitter, and Instagram, or visit calpacortho.com for more information regarding our physicians and locations.