Golden State Warrior passes hurdle to relocate arena from Oakland to San Francisco's Mission Bay, a self drive car convention is coming soon to SF, both Obama and Biden endorsed Kamala Harris, plus more news from this week.
---
The Loneliness of Being Black in San Francisco, New York Times
San Francisco was once a national beacon of African-American culture, home to a thriving jazz scene that had so many clubs it was known as the Harlem of the West. But these days, blacks say they take notice when they see another African-American in affluent and middle-class neighborhoods.
The jazz clubs of the Fillmore neighborhood have been replaced with upscale shops. Marcus Books, a cultural anchor of the black community and one of the first bookshops in the nation to focus on African-American topics, closed in 2014. Other black landmarks that have long since disappeared are commemorated with remembrances embedded in the sidewalk like tombstones to a forgotten culture.
The decline has been steady and noticeable. One of seven residents was black in 1970. Today, it is nearly one of 20, with most of the city's 46,000 blacks living in public housing. Read more.
Pharmaceuticals Found in Drinking Water, Affecting Wildlife and Maybe Humans, AP

A vast array of pharmaceuticals including antibiotics, anti-convulsants, mood stabilizers and sex hormones have been found in the drinking water supplies of at least 41 million Americans, an Associated Press investigation shows. How do the drugs get into the water? People take pills. Their bodies absorb some of the medication, but the rest of it passes through and is flushed down the toilet. The wastewater is treated before it is discharged into reservoirs, rivers or lakes. Then, some of the water is cleansed again at drinking water treatment plants and piped to consumers. But most treatments do not remove all drug residue. A sex hormone was detected in San Francisco's drinking water. Read more.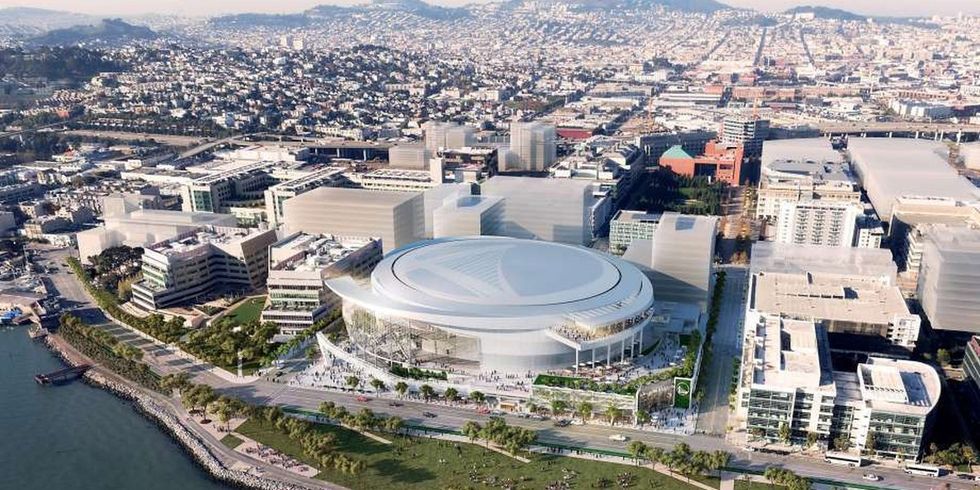 Warriors Win Judgement in Fight Over SF Mission Bay Arena, SF Gate

The Golden State Warriors' push to relocate the basketball team from Oakland to San Francisco's Mission Bay neighborhood cleared a key hurdle Monday, as a judge ruled against a group that had filed multiple lawsuits to kill the project. On Monday, San Francisco Superior Court Judge Garrett Wong ruled that the city's environmental review of the proposed arena was adequate, rejecting arguments it had failed to consider environmental impacts, including alternative sites for the arena. Read more.

Obama, Biden Endorse Kamala Harris For U.S. Senate, LA Times
President Obama and Vice President Joe Biden on Tuesday announced they are backing state Atty. Gen. Kamala Harris, a longtime political ally of the president, in California's historic Democrat-on-Democrat U.S. Senate race. Read more.
Unilever Is Buying Men's Grooming Company Dollar Shave Club for $1 Billion, Fast Company
Though the terms of the acquisition weren't revealed in the press release Unilever put out announcing its purchase of Dollar Shave Club, Fortune reports that the company has scooped up the four year old Venice, California company for $1 billion in cash. Dollar Shave Club was founded in 2012 and was previously valued at $539 million after a $160 million funding round last November. Read more.

Self-Drive Car Convention To Be Held in San Francisco, ABC7 News
San Francisco will be the center of the self-driving universe this week as an autonomous vehicle convention comes to town. "Some people envision us not needing traffic lights in a future because cars will be so aware of one another. That's probably a long way off," Association of Unmanned Vehicle Systems spokesperson Brian Wynne said. Read more.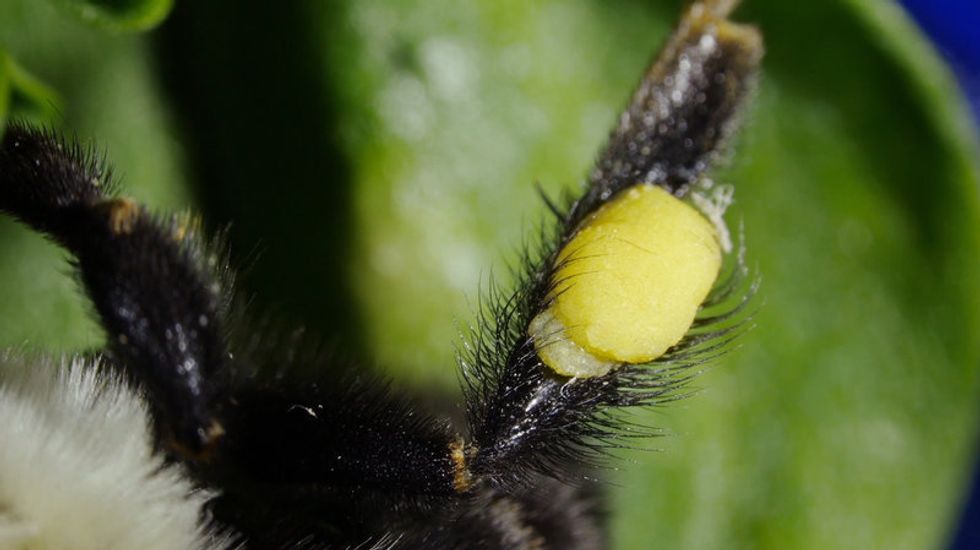 The bumblebee stores the pollen grains in neat sacs on her legs.Photo by Josh Cassidy/KQED
WATCH: The Secret Buzz Only Bumblebees Know To Unlock Our Favorite Crops, NPR
In the summertime, the air is thick with the low humming of bees delivering pollen from one flower to the next. If you listen closely, a louder buzz may catch your ear. The strategy, called buzz-pollination, is risky. But it's also critical to human agriculture. Tomatoes, potatoes and eggplants need wild populations of buzz pollinators, such as bumblebees, to produce fruit. Honeybees can't do it. Read more.