Your guide to the tastiest foodie happenings going down this week. Bon appetit!

---
A Ramen Summit at J-POP
Exactly how many bowls of ramen can you slurp down in one sitting? There's only one way to find out. Check out the J-POP Summit later this month, where you'll find the latest and greatest in Japanese pop culture including a Ramen Summit, which features small ramen bowls from Bay Area favorites such as Orenchi Beyond, Iza Ramen, and Ramen Taka. You'll also be able to sample ramen from Japan's Hinodeya Ramen Bar and New York's Naruto Ramen. // July 23–24, Fort Mason Center's Festival Pavilion at 2 Marina Blvd. (Fort Mason), Get tickets here.
Zahav's Med Spread(NPR)
Zahav Book Signing + Dinner at Camino

James Beard award-winning chef Michael Solomonov of Philadelphia's modern Israeli institution Zahav will be in Oakland this month to sign and discusses his book, Zahav: A World of Israeli Cooking. Dinner will follow, featuring dishes from the book cooked in Camino's hearth. // $120, Thursday July 21, 6 p.m.–10 p.m., 3917 Grand Ave. (Oakland), Get tickets here.
Courtyard Okonomiyaki at Rintaro

Rintaro is opening up its courtyard this Thursday to celebrate the Star Festival (Tanabata), an ancient Japanese summer festival which celebrates the meeting of the deities Orihime and Hikoboshi (represented by the stars Vega and Altair respectively). According to the legend, the two lovers were separated by the Milky Way and are able to reunite only once a year on the seventh day of the seventh lunar month. Celebrate with draft beer, hot sake, and delicious okonomiyaki. // July 7, 6 p.m.–10:30 p.m., 82 14th St. (Mission), izakayarintaro.com/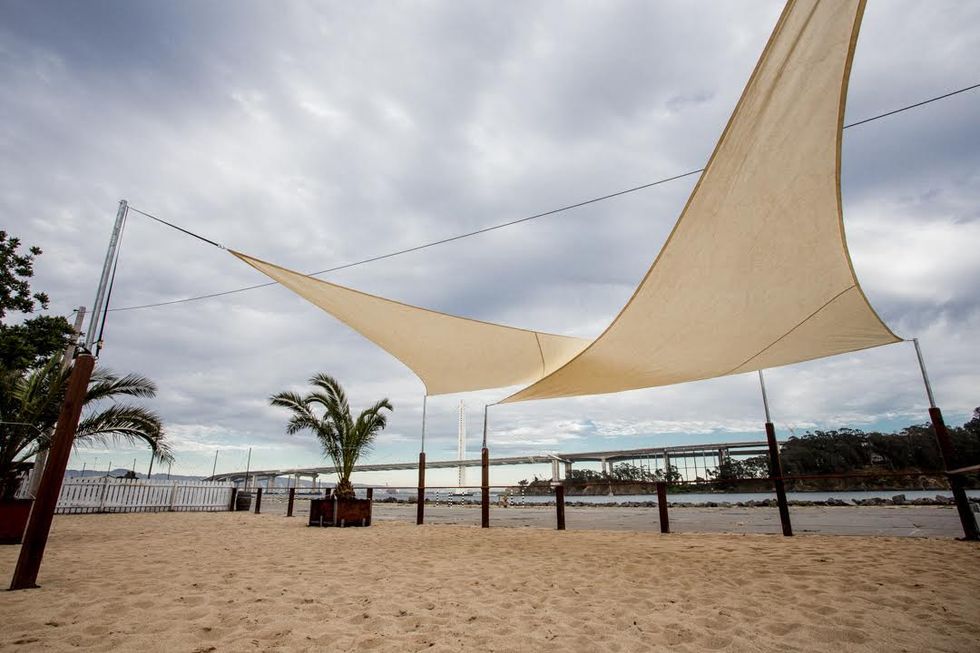 (Wood Island Club)
Woods Island Club Opens on Treasure Island
The Woods Beer team will official open their newest project, the Woods Island Club, on Treasure Island's Clipper Clove this weekend. The Island Club will feature a tasting room, barrel aging facility, and an outdoor "beer beach," as well as hosting a rotation of pop-up food vendors. To start, Woods Island will only be open select weekends in July from 1 p.m.–5 p.m. // Open July 9, July 30, and July 31, 1 p.m.–5 p.m., 440 California Ave (Treasure Island), woodsbeer.com