Whether you think Bill Hicks was the greatest comedian America has ever produced or you simply know of him as the mythic stand-up performer whose act was co-opted by Denis Leary, you will gain a new appreciation of his life and dogged dedication to his work after watching Paul Thomas and Matt Harlock's American: The Bill Hicks Story.
---
Hicks died of pancreatic cancer at 32, making any reading of his life on some level a tragedy. Stories of bright talents cut down in their prime tend to play out like that. There is a natural inclination to wonder what might have been that he, too, indulges. "I don't want to die," he told his family. Yet even in his final days, he continued to work because, as he explained, being on stage made him put aside thoughts of his illness.
Not everyone will appreciate his brand of comedy, which during his heyday was caustic and confrontational, though rarely lacking some element of keen social satire. (Hicks described himself as "Chomsky with dick jokes.") One of  American's accomplishments involves tracing the evolution of his act, from early days at the Comedy Store in Los Angeles to the bold, uncompromising and considerably more profane work that made his name.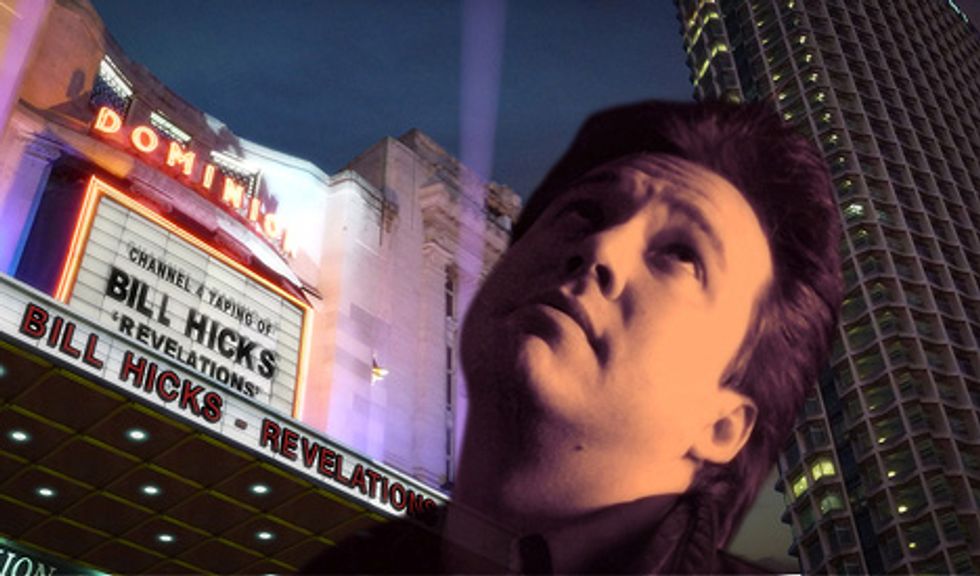 At every stage, Hicks was funny, whether joking about lying to teachers as a teenager or ranting against American foreign policy as a politically minded adult. Even as a youth growing up in Houston, he showed uncommon poise and timing, as well as a singularity of purpose. Inspired by Woody Allen's performance in Casino Royale, he knew he wanted to be a comic, and began not just to perform but also to write.
 
Leaving home to make it in Hollywood is more often than not a recipe for disappointment, but Hicks immediately earned a regular slot at the same venue where Jay Leno and David Letterman got their starts. From there, he would grow restless, experiment with drugs and booze to bring out his dark side, and ultimately quit comedy for six months to get sober. He returned to prove himself as eloquent and fearless a social critic as any of his comedy peers.
 
There would be no happy ending for Hicks, who never enjoyed the success in America he experienced abroad, where his outspoken critiques of U.S. arms dealing and the ATF's handling of the Branch Davidians were received less defensively. Yet British filmmakers Matt Harlock and Paul Thomas, who cleverly recreate his days using animated photography, home movies and grainy footage of early club appearances, resist maudlin sentiment and let those closest to Hicks – his friends, family and fellow comics – tell the story.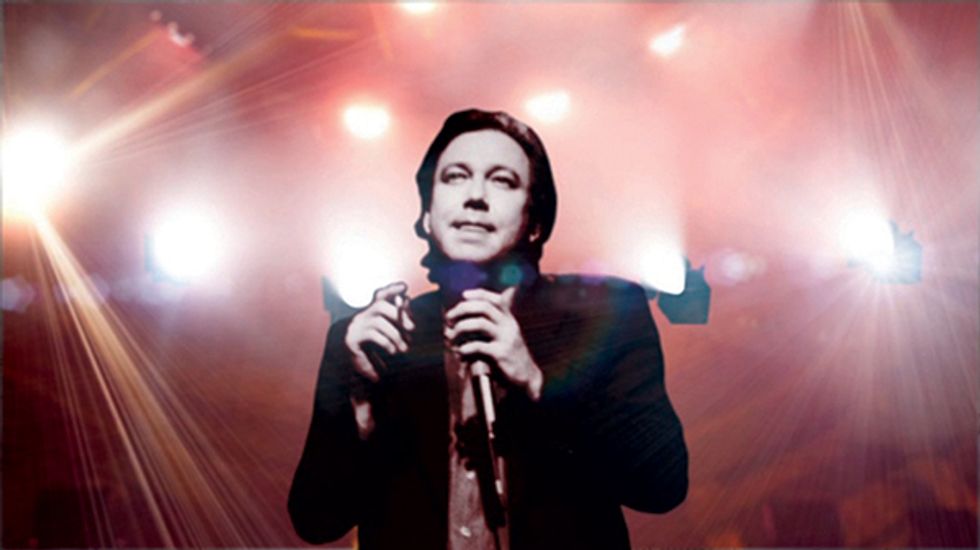 It is not a movie that solicits star tributes – none of the comedians who appear is a household name, but rather stand-ups who worked with him from the beginning, when, at 15, he sneaked out of the house to perform in Houston clubs. Neither is it a movie that delves deeply into his personal life, beyond his family and closest friends. Did he have a social life outside the clubs? Was there some personal epiphany that led him to politicize his material?
 
Those are questions Harlock and Thomas don't really address, but at no great expense to the success of American, which presents an impressively exhaustive portrait of an artist happily married to his craft. Hicks expresses frustration at his need to play small clubs in Idaho, but like Joan Rivers, the subject of this year's A Piece of Work, he is a slave to his muse. Had he lived, he might be playing bigger venues, but you get the sense that he'd play in a closet if no other space was available.
 
The greatest comedy necessitates, I think, some form of personal investment – to dismiss Hicks' sometimes combative tirades as packaged, for-profit rage would be to miss the point. Fans may think they already know the man, and to some extent they probably do. But American gives them and everyone else further insight into his work, the demons he eventually vanquished, and his slow, heartbreaking acceptance of death. It is more a celebration than a lament, and the emotions it evokes are as potent as the force behind Hicks' most inspired comedy.






American: The Bill Hicks Story is a featured selection at this year's SF Docfest. For tickets, showtimes and more information about the festival, click here.