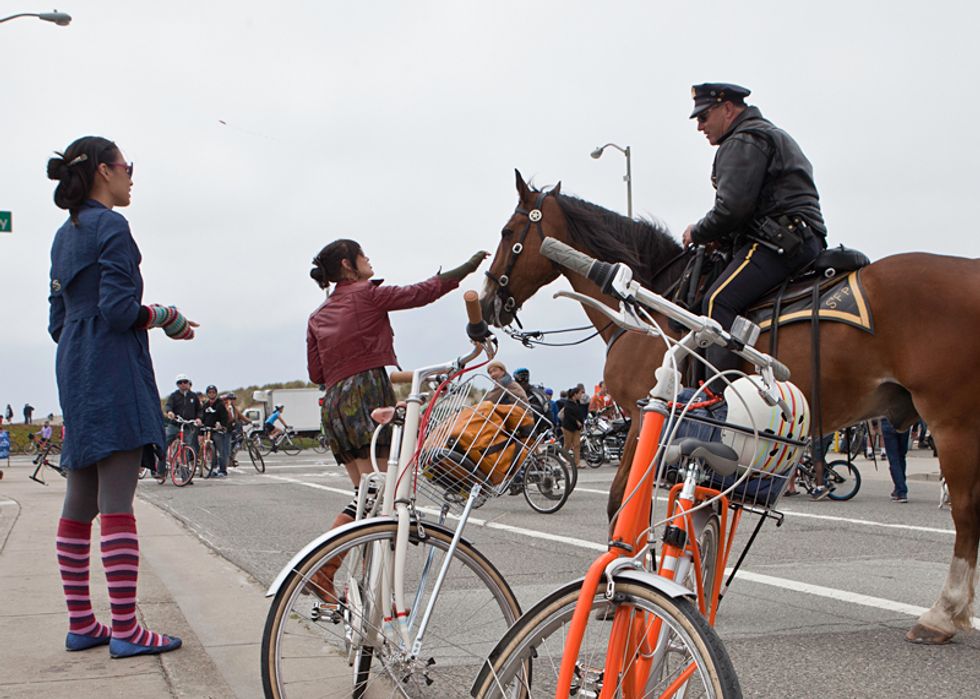 ---
For this week's Scenes of the City we took a bicycle ride on the Sunday Streets route through Golden Gate Park and turned south to follow the Great Highway to Sloat Ave where the event terminated. The day was full of lots kids running around, fun music, dancing in the street and even a bit of sunshine.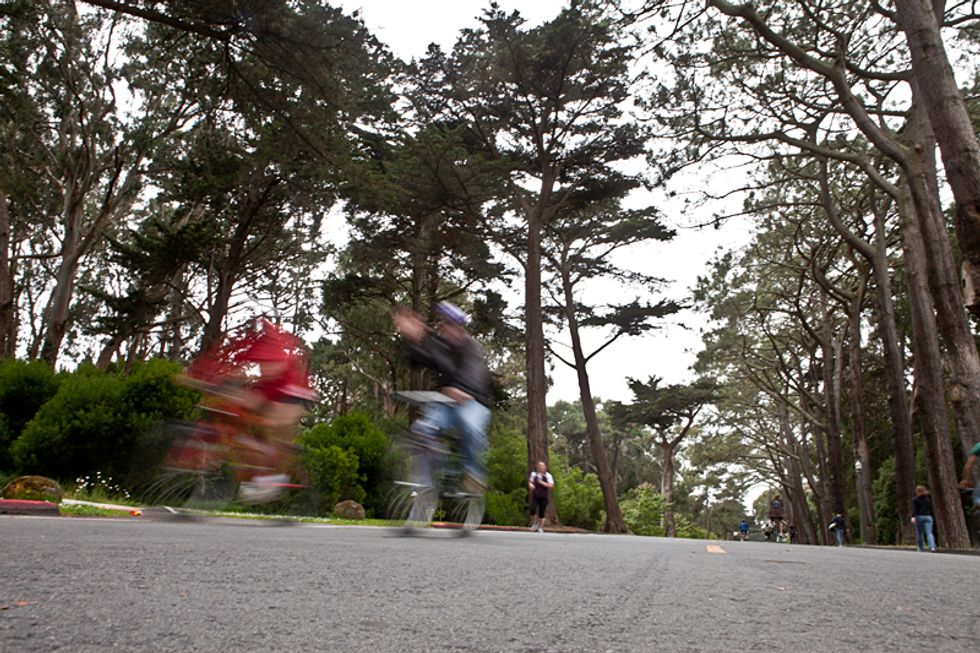 Making the most of their Sunday afternoon, a couple men speed through GG park on their bikes.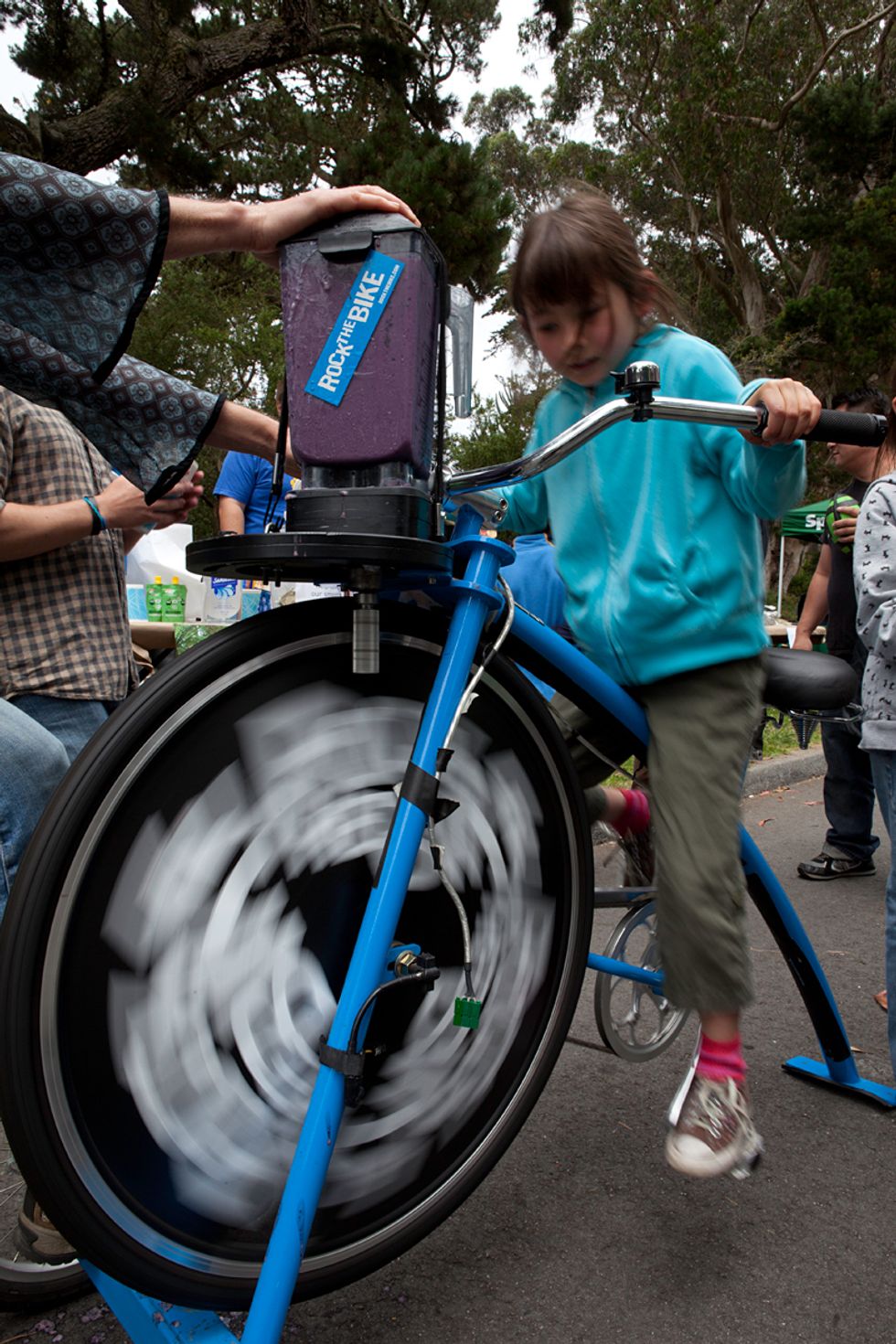 A little girl blends a smoothie with pedal power.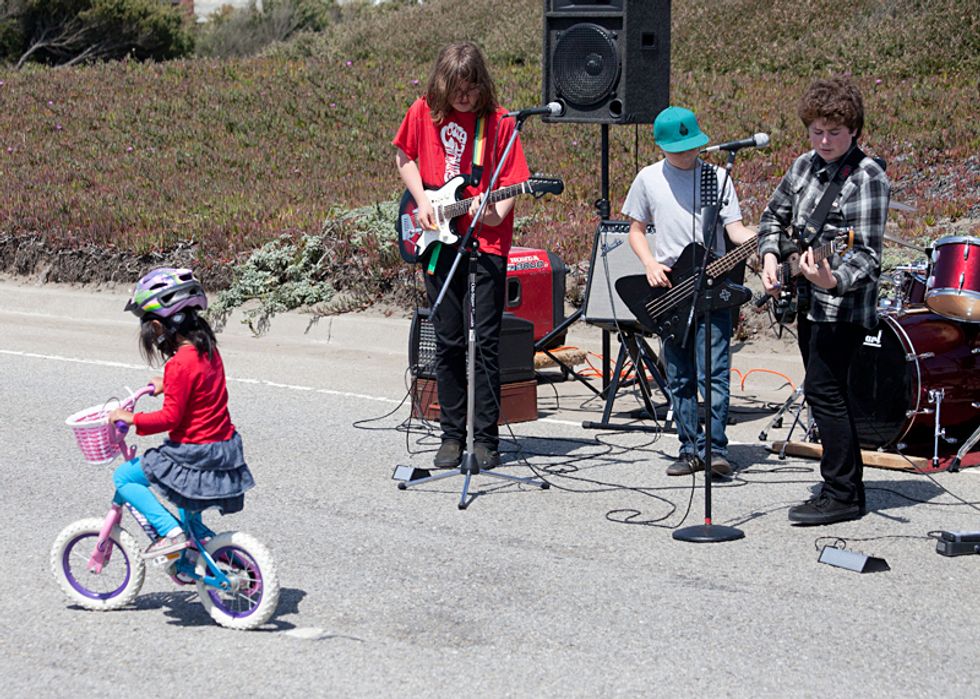 The SF Rock Project, a musical summer school for youth, plays to an excited crowd and a little girl passing on her bike.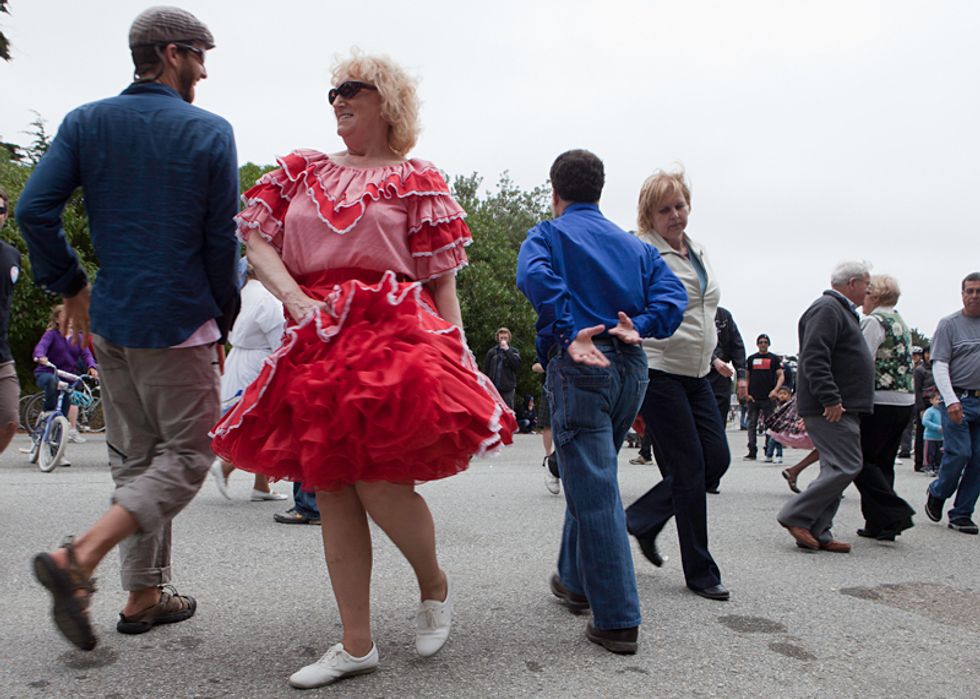 Square dancing in the street!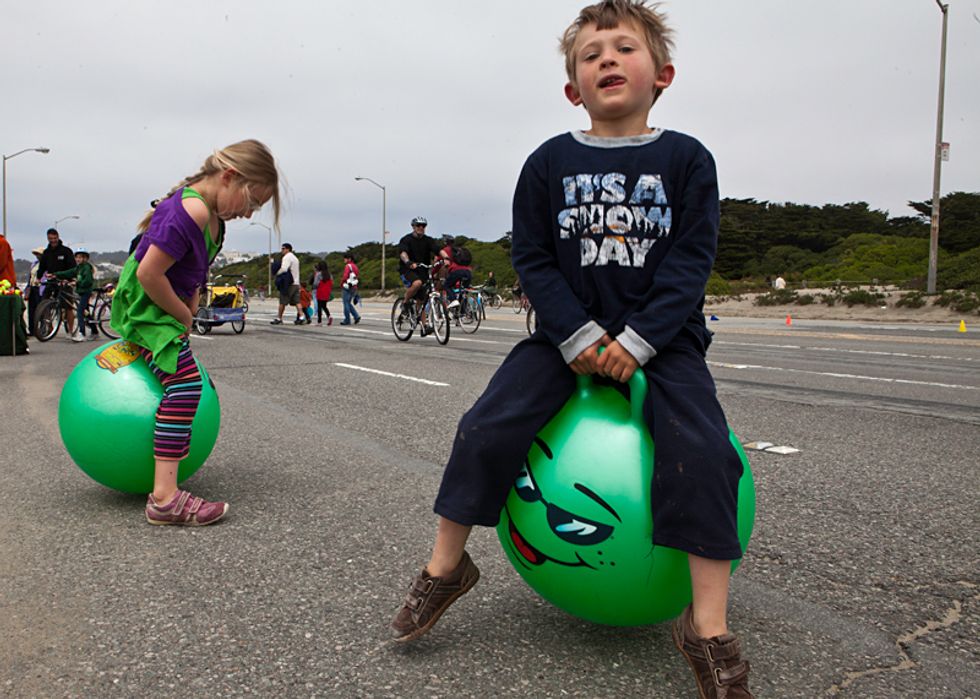 Fun was all around.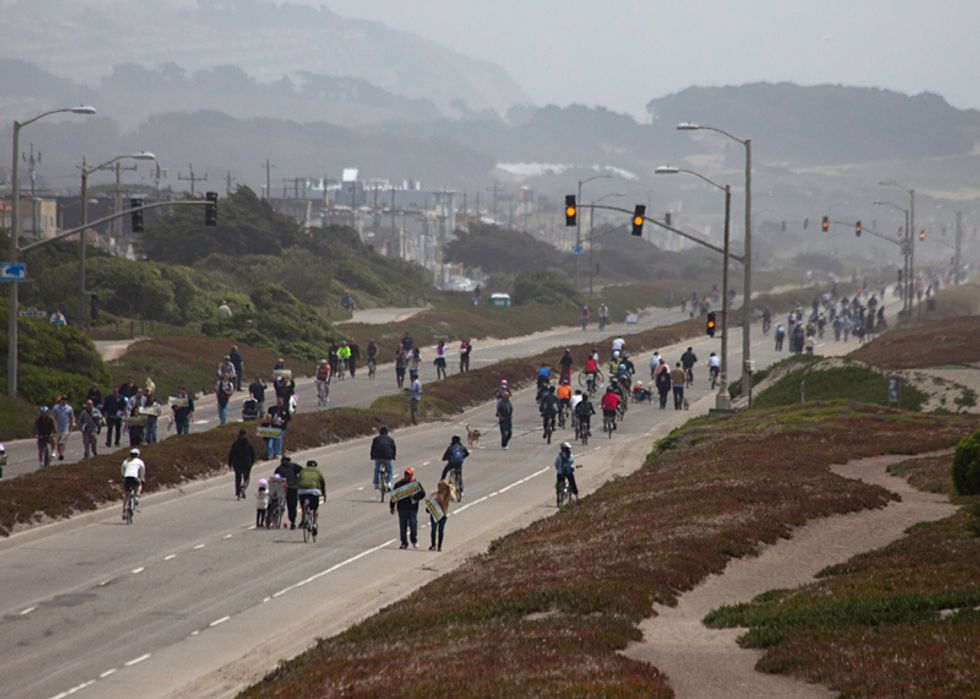 The Great Highway was lined with people enjoying the afternoon.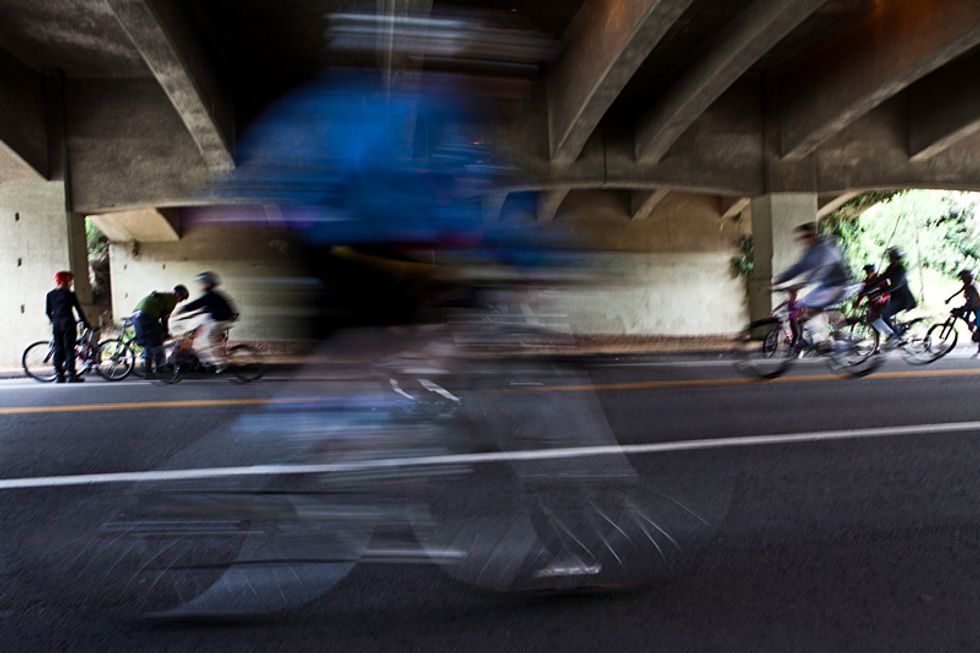 Motion under Park Presidio.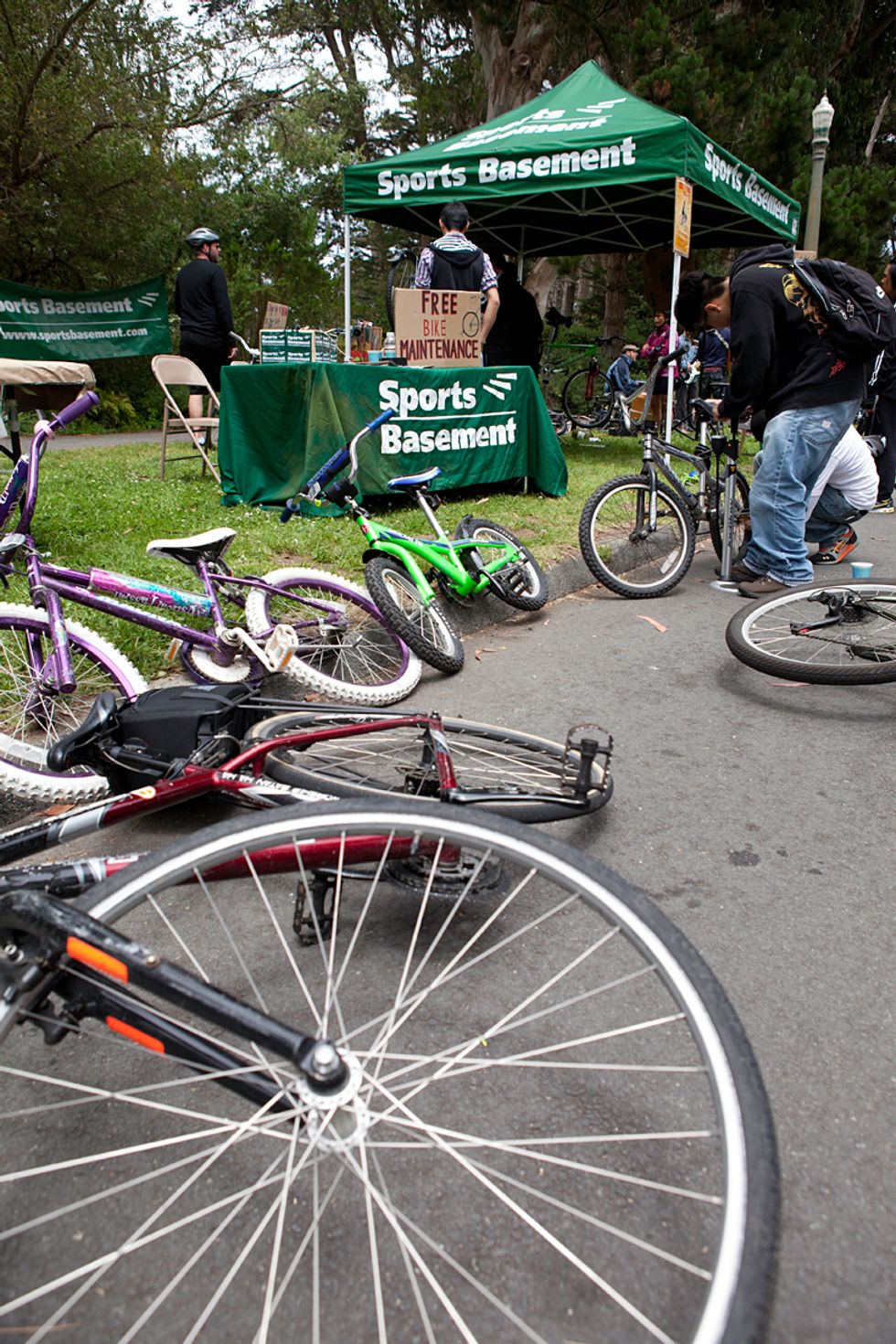 Free bicycle maintenance via Sports Basement, had people lined up down the block.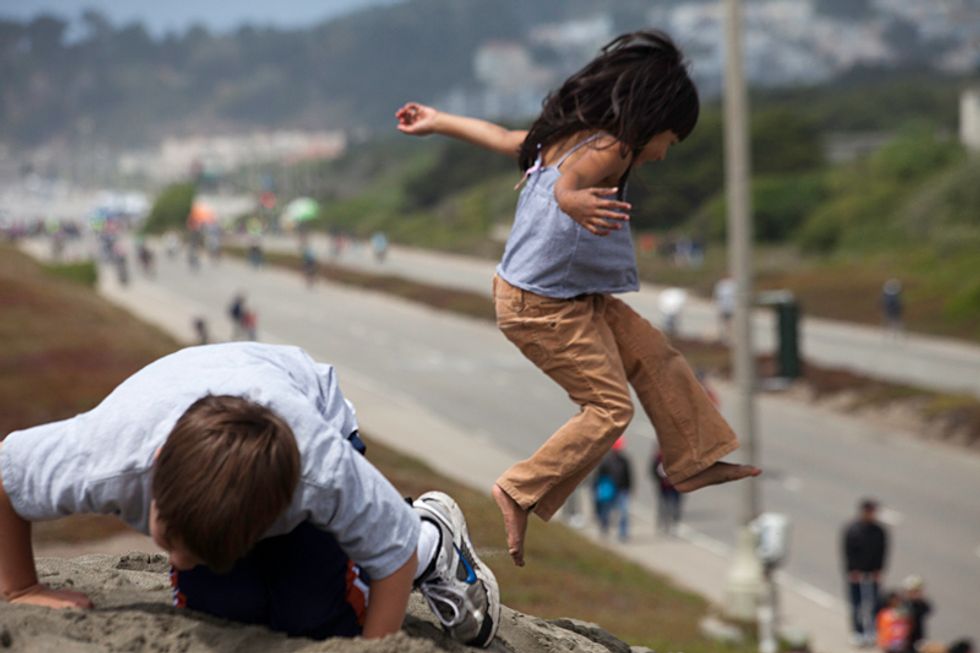 The high dunes along the Great Highway were quite popular with the kids. Pictured above and below.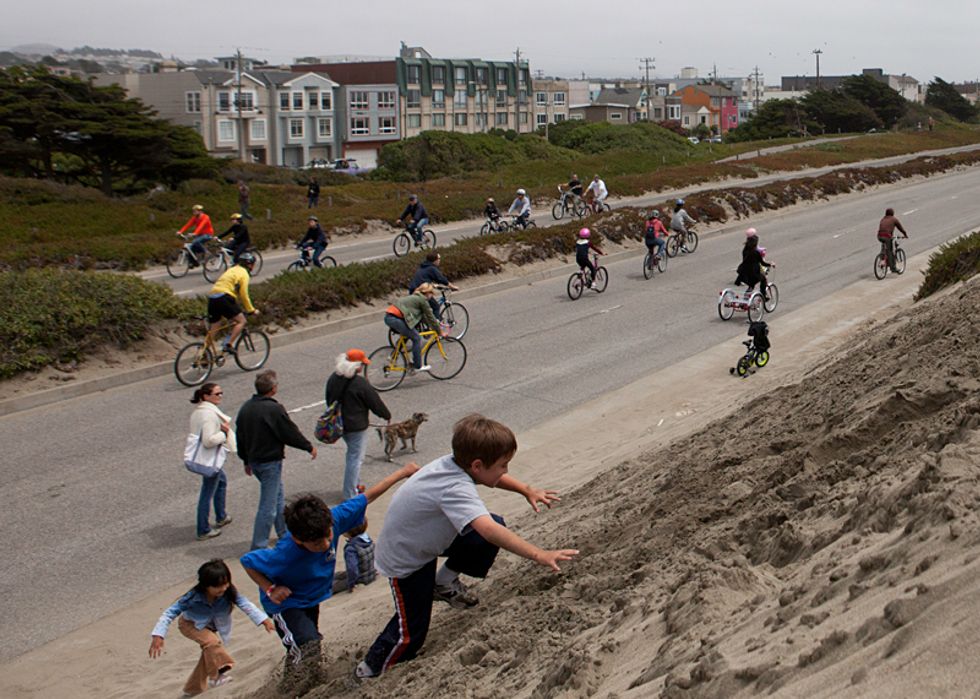 Fun on the dunes.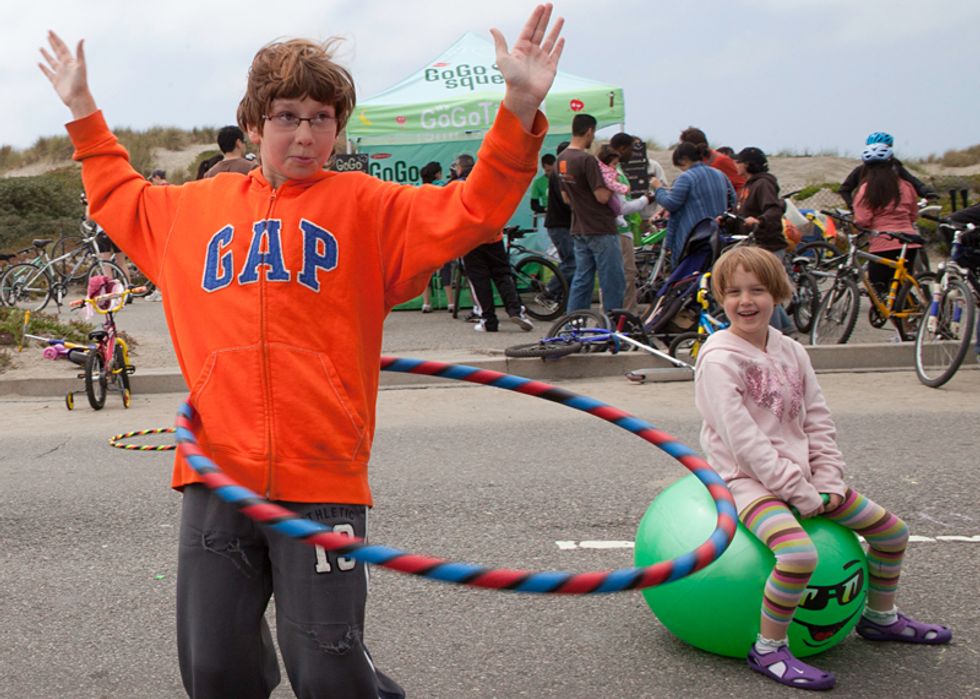 Time-tested hula will never get old.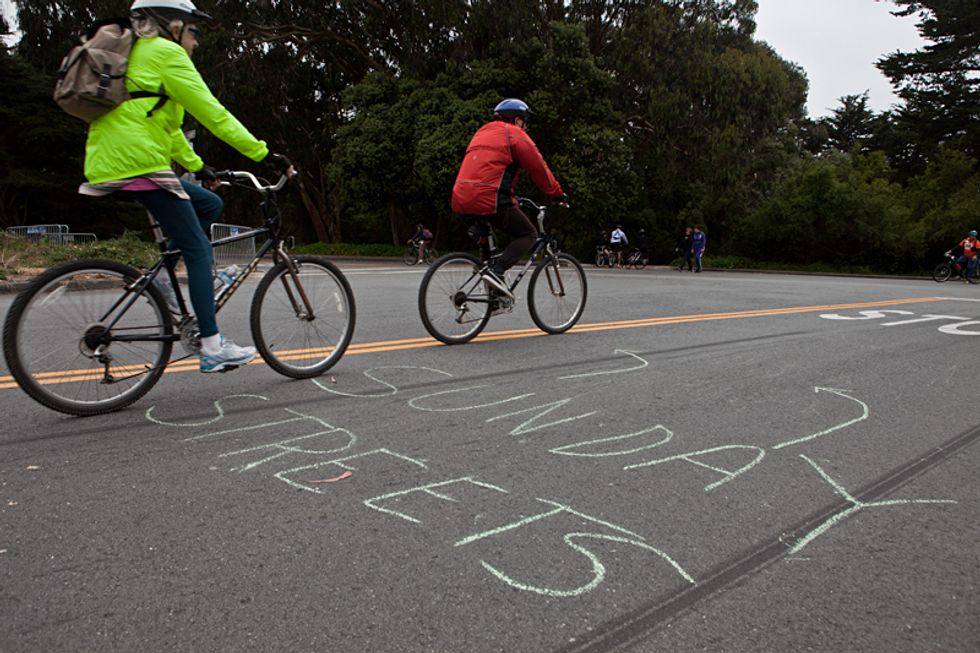 Look for more Sunday Streets in the future, the next event will be held on August 14th in Civic Center/Tenderloin.