I see a lot of great bike fashion around SF, but the problem is, it's always zooming by. Well, last weekend, we were lucky enough to catch Gavin Grant as he stopped for a red light on Van Ness. I really like how crisp and clean his look is, and it's also refreshing to see a looser fit done right.
---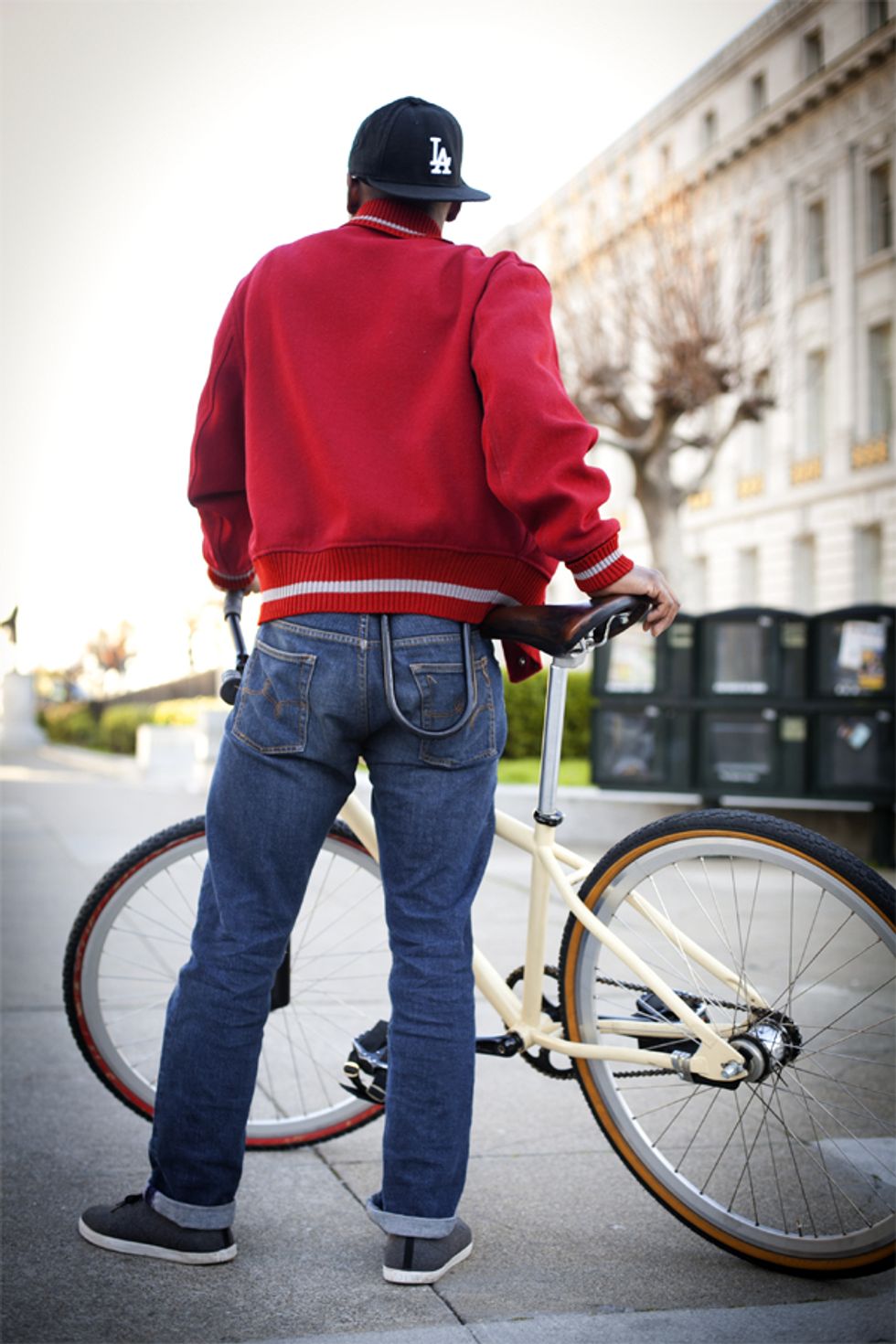 What he's wearing:  Black L.A. Dodgers baseball cap, White Hanes shirt, purchased from CVS; Vintage whiting style letterman jacket, purchased from a vintage shop in LA; LRG jeans; Gray Vans OTW Collection sneakers from the Vans Outlet; Custom, self-built 2-speed bike with a Redline frame.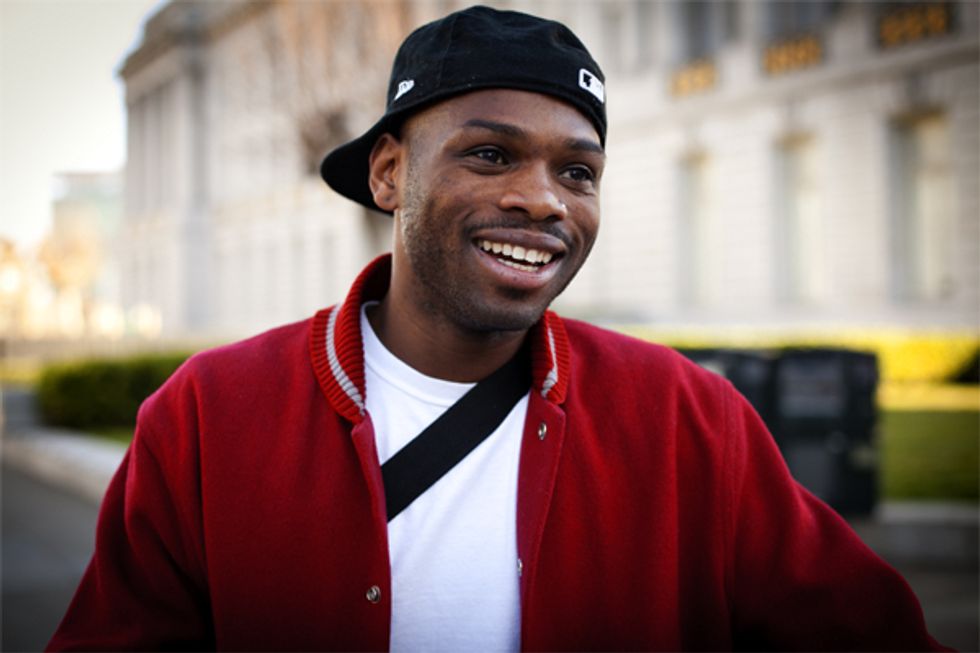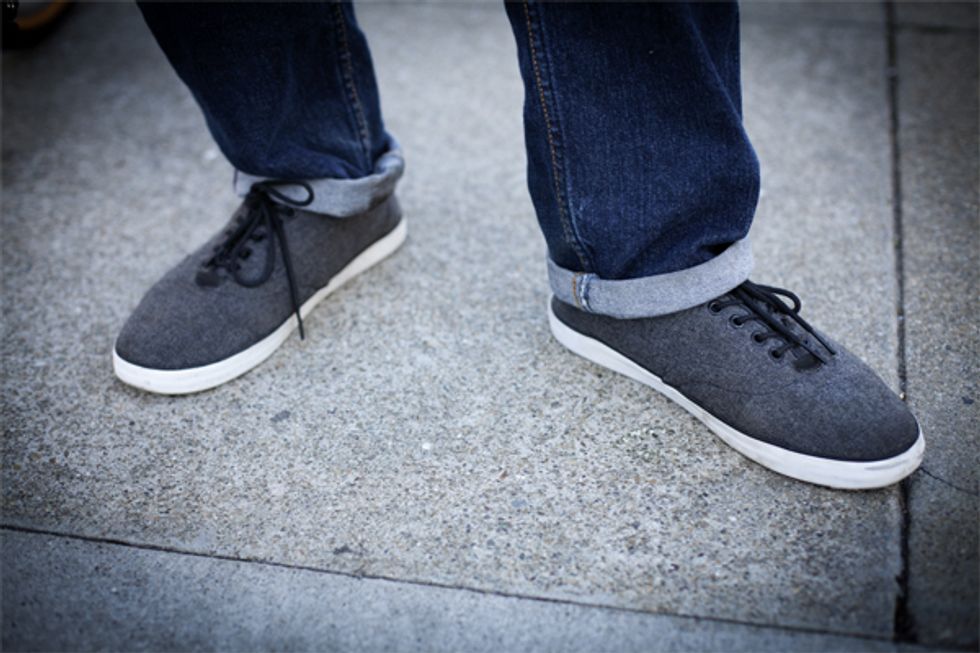 7 Style Questions for Gavin:
1. How would you describe your personal style?
My personal style, I would say, is authentic retro 80's and 90's. 
2. Who's style seriously rocks the stage?
I would say Kanye...sometimes!
3. Where's your go-to shop in SF?
Nomads in Hayes Valley.
4. What's your favorite thing to do in SF?
Ride my 2 speed Redline all over the city! Blap!
5. Where do you people-watch in SF?
Downtown.
6. What are your most prized posessions?
My rings and watches.
7. What would you not be caught dead in?
A gold rope chain. Haha! No L.L. Cool J for me.
Lily Ko (lily.7x7 @ gmail.com) studied fashion design and merchandising at Central Saint Martins and the Academy of Art University. In addition to writing for 7x7, Lily is an editor at SF Station, works as a freelance stylist and covers food, fashion and fun on her blog, Curated SF.