Discover chic treats for your canine friends courtesy of Batch, plus fresh workout gear from Lululemon x RockSalt Pilates.
---
When you need a clutch player, camo always comes through.
Exhibit A (see above) takes the form of an oversized leather clutch made in San Francisco and inspired by the Presidio. Designer Debra "Cass" Szidon's newest camo print, which also comes in a leather pouch, is serene and edgy, classic and urban, all at the same time. It makes perfect sense to the Cass brand founder, as the former U.S. Army military fort lives "where the ocean meets the bay and nature meets the city." Crafted of smooth printed leather with blue leather handles and trim, the 18-by-18-inch clutch features an interior pocket and can also be converted into a tote. Plus, the leather softens and becomes yummier over time. The Presidio clutch is $545; the Presidio pouch is $85. // Shop online at thecassclutch.com.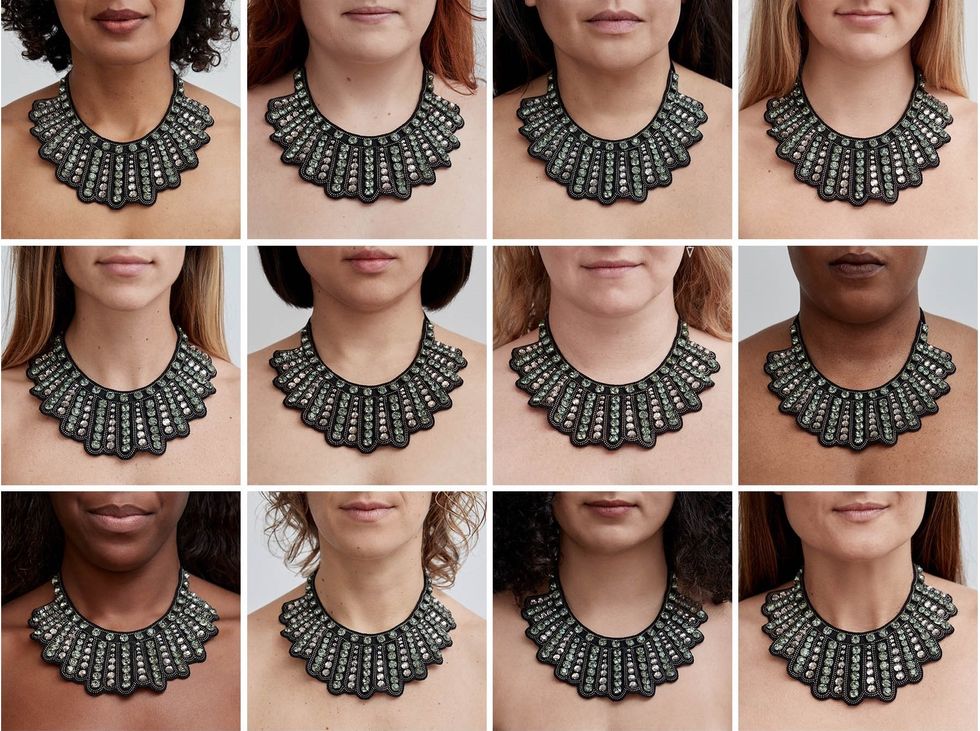 (Courtesy of Banana Republic)
Tie one on: Get collar-inspired by RBG and support women's rights to boot.
All you have to do is dissent—and look chic AF while doing it. Banana Republic just re-issued its statement-making Dissent Collar to support the work of the ACLU's Women's Rights Project, which happens to have been cofounded by none other than the Notorious Ruth Bader Ginsburg herself. Originally released in 2012, the beautiful bib-style necklace (fabric with glass stones and a velvet tie) came back for a limited time this week with half of its $98 purchase price going to the Project, which advocates for gender equality and women's economic rights through legal reform. Of course, the collar sold out in a hot minute but don't fret—BR has already put in a re-order. DM @bananarepublic to get on the list. Our ruling is unanimous…in favor of Dissent (as if there were any debate). // bananarepublic.com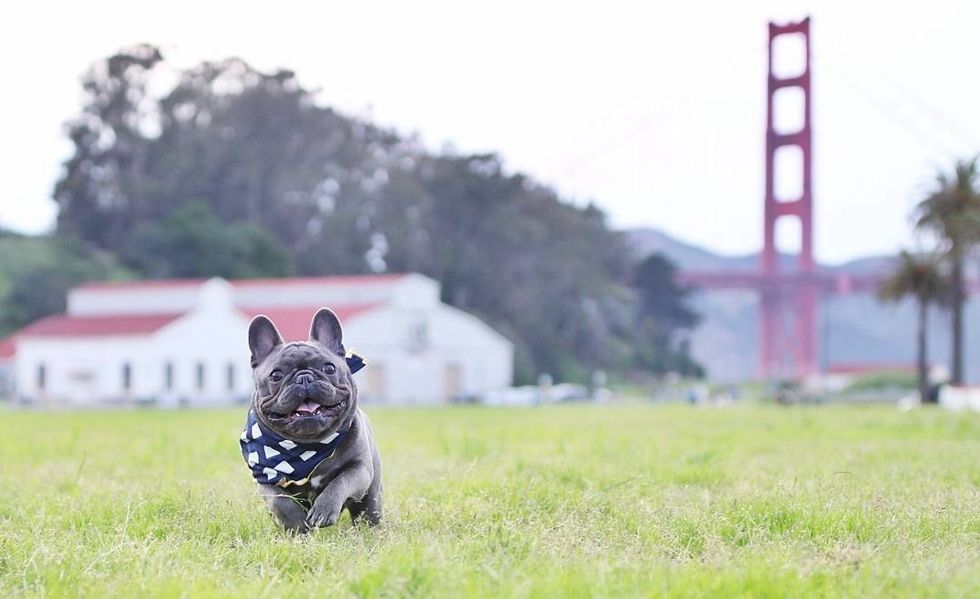 (Courtesy of The Foggy Dog)
So fetch! Batch's new collection is having a really ruff time—and we love it.
For collection number eight, Batch has gone to the dogs. The SF concept store, which hosts an ever-evolving group of home and lifestyle brands in contextual environs, is kicking off its first installation devoted to humankind's best friend on Monday, January 14th. The showroom will be transformed into a divine dog-centric dwelling (home items courtesy of H.D. Buttercup) featuring vignettes filled with the latest toys, treats, apparel, accessories, and furniture for your own Bruisers, Benjis, and Bellas. Brands include: Barkiture, Diggs, Embark, Fresh Patch, Furbo, Lucy & Co., NomNomNow, Petsy, P.L.A.Y., The Foggy Dog and Wet Noses
To celebrate all the doggy goodness, Batch will be holding several events:
The Canine Collection runs through Sunday, February 10. // 1648 Pacific Ave. (Russian Hill), visitbatch.com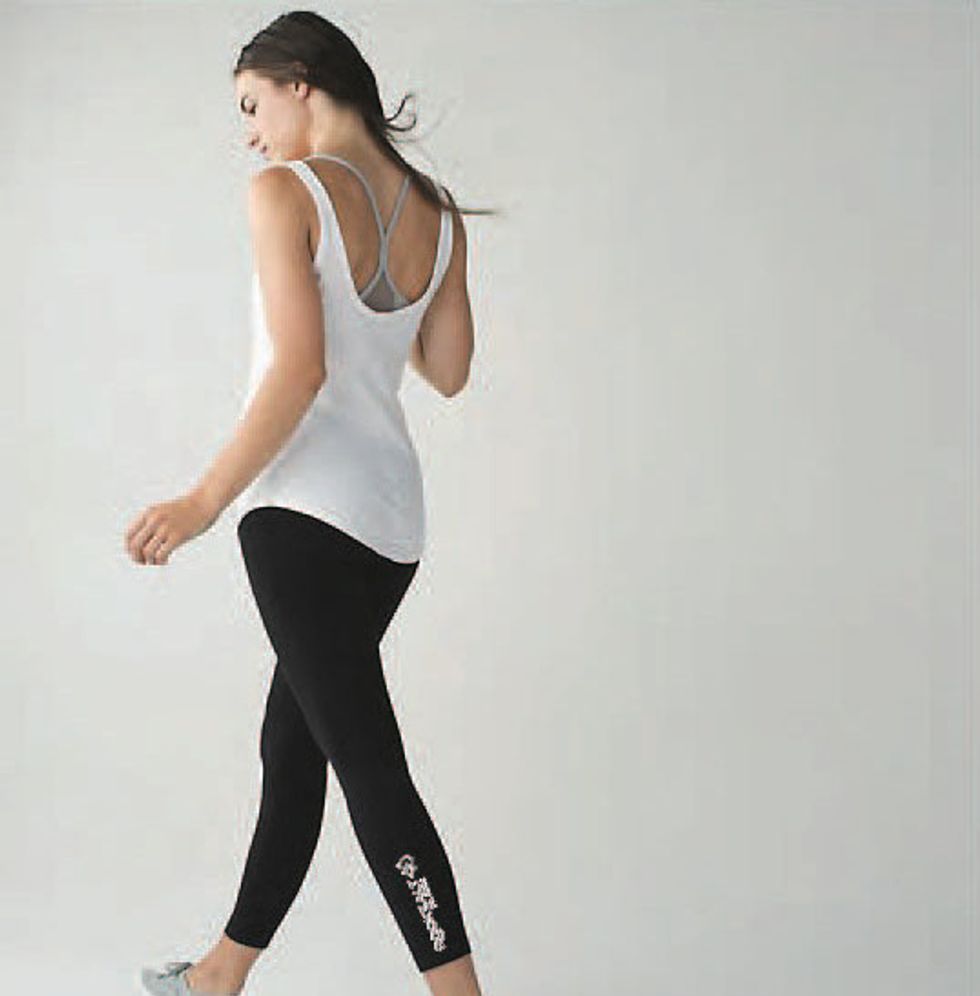 (Courtesy of Lululemon x RockSalt)
Lululemon's new collab with a cult-fave studio is reason enough to stretch + sweat.
RockSalt is already having a heck of a 2019. The South Bay studio—known for its Pilates-on-steroids workout that fuses the traditional practice with intense cardio, resistance training, light weights, and fast music—is preparing to open its first San Francisco location in Potrero Hill later this month. But even more exciting for us Shop Talkers is RS's newly launched clothing partnership with Lululemon. The perfect pairing was born after the Lululemon team took a RockSalt class and fell in love. The collection includes a range of signature Lulu pieces like hoodies, tanks, leggings, tees and accessories emblazoned with the RockSalt logo in various forms. // Apparel is available at RockSalt studios and online soon, rocksaltpilates.com.