October gets off to a quick start with new stores in Union Square and Palo Alto.
---
East meets West in more ways than one.
Fans of San Francisco's luxe home décor label St. Frank and of the New York jewelry brand Mignonne Gavigan will hardly be able to contain themselves (or their credit cards) when they see this new limited-edition collab. Naturally, signature hallmarks from each biz—St. Frank's bohemian vibe and Mignonne Gavigan's colorful, playful aesthetic—come together in six OMFG! styles. These include earrings, scarf-necklaces, and throws/wraps inspired by artisan crafts and cultures from around the globe. Prices range from $150 to $595. We're lusting after this beauty. The collection is available online and in stores. // 3665 Sacramento St, (Presidio Heights), stfrank.com
Not only can you Rent the Runway, you can shop it in IRL.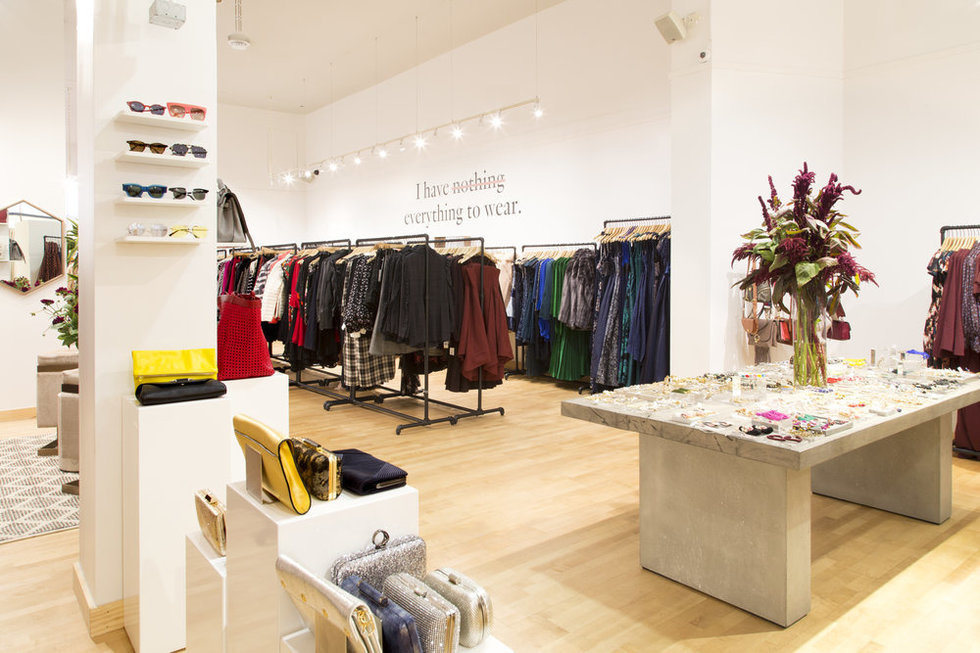 (Courtesy of Rent the Runway)
Fashion rental/subscription service Rent the Runway (RTR) recently christened its first store, in SF's Union Square. Yes, this means that the brand's two-year-old concept shop in Neiman Marcus is no more. But with 2,600 square feet of fresh space—filled with a range of brands (500+) and clothing and accessories for virtually every occasion—no one will be missing the old outpost. Plus, convenient drop-off boxes and self-service checkouts for subscribers make shopping even more pleasant. (Check out all the subscription options here.) // 434 Post St. (Union Square), renttherunway.com.
A Tunisian pop-up in Nob Hill.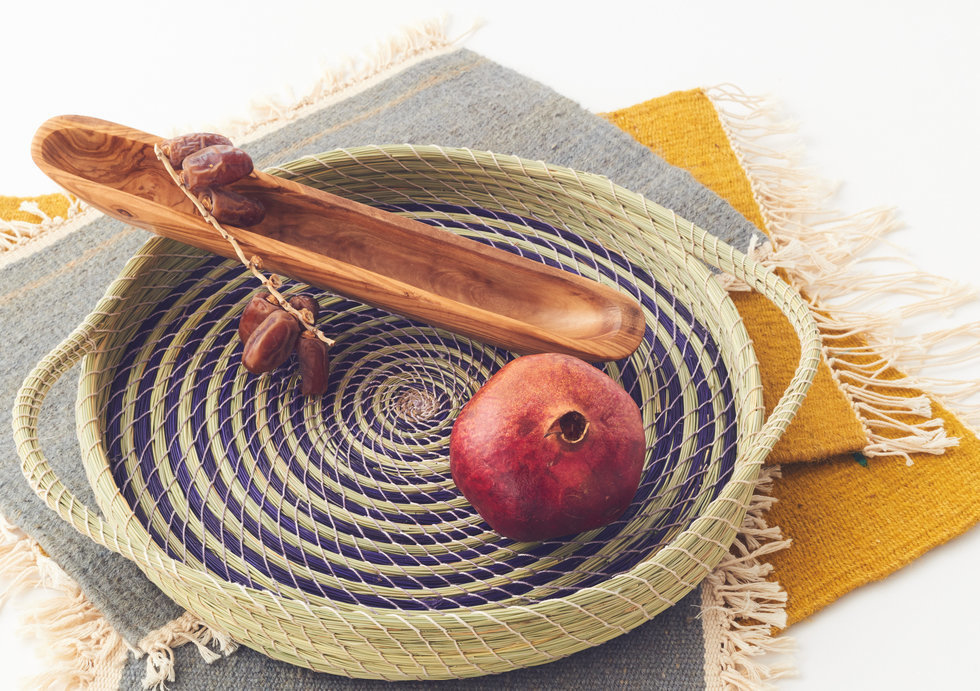 (Courtesy of Pauline Eveillard)
It's hosted by Baana studio/event space and curated by Pauline Eveillard, founder of Soukra, an e-shop filled with home design and fashions from Tunisian designers. The shop, Made in: Tunisia, comes to life today and runs through Sunday, October 14th. You'll find Insta-worthy hand-woven platters and baskets, beautiful jackets, bags, and slippers all with an exotic feel. On Wednesday night, there's an opening reception and talk with Eveillard and designer Anissa Meddeb (6:30 to 9pm). Tunisian wine and nibbles will be served. Hells yeah. // Thursday to Saturday 11am–7pm, Sunday 11am–3pm; Baana, 1256 Mason St. (Nob Hill), baana.co.
On your mark, get set, go…with Lululemon and SF's Strava.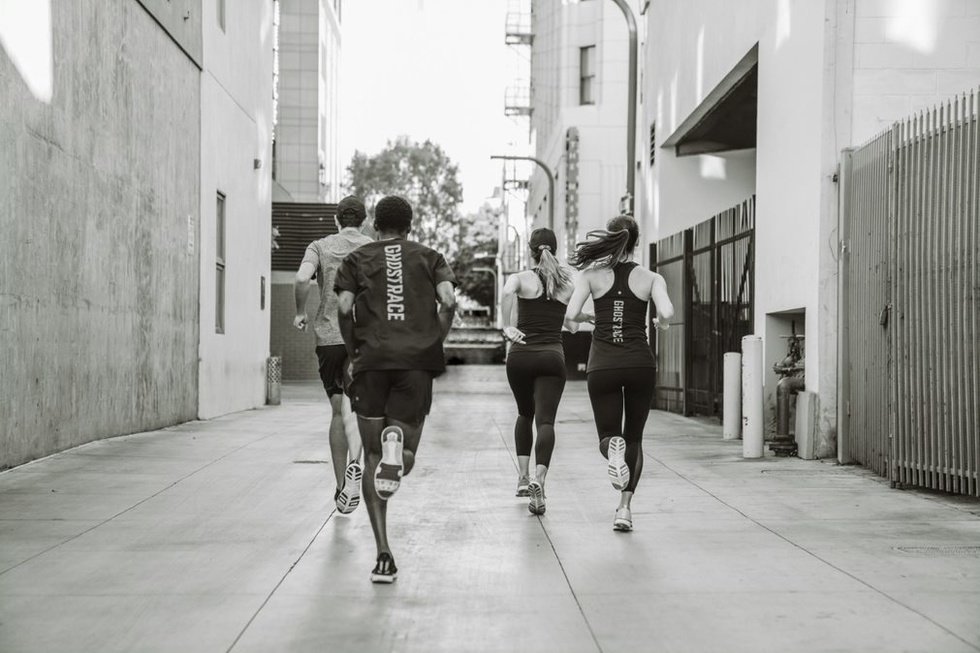 Friday, October 12th is the day that Lululemon and Strava launch the Ghost Race, designed to connect Lulu's run community digitally and IRL. Unlike ordinary foot races, this 8km is a virtual one where runners in 12 cities, including SF, are encouraged to set out on on their own, whenever, with help from Strava's fitness tracking app. Essentially, you're running against all the "ghosts" who raced yesterday and those who will do so tomorrow. (Get it?) The SF course is flat, fast, and takes advantage of part of the Lake Merced Loop. Those who prefer company when running should meet up with The Assembly Run Club at 7am on Friday. (Lululemon ambassador Chelseah Healey will lead the group.) Through October 21st, there will be various activities and events taking place around town. And, of course, you'll want to swing by your favorite Lulu store to pick up limited-edition race gear. // theghostrace.lululemon.com
Palo Alto scores a clothing shop for cool AF sustainable duds.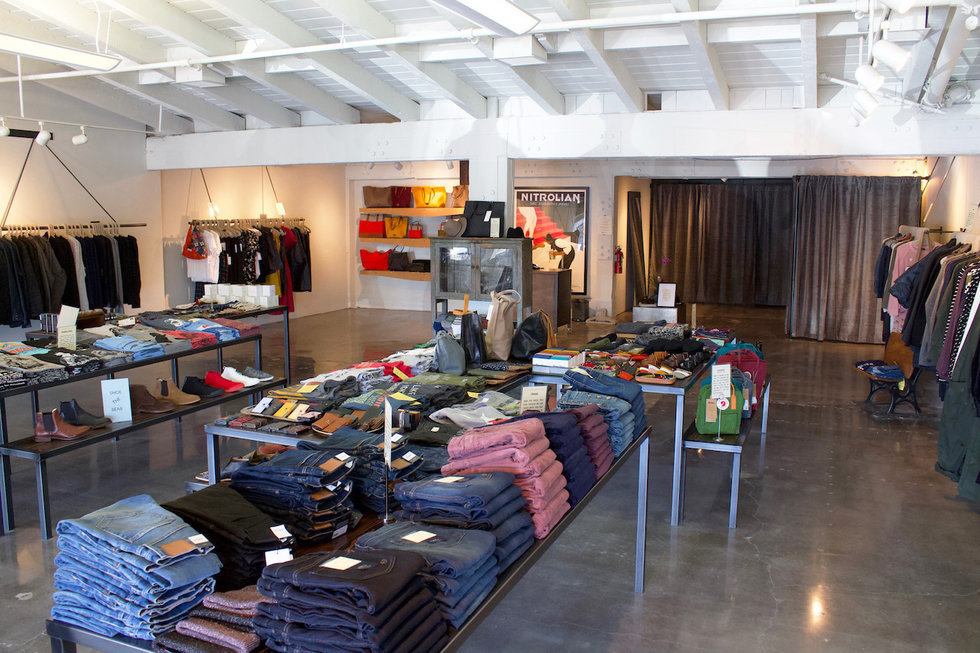 (Courtesy of Aiken)
Aiken (formerly Convert) just opened Bay Area store number four in Town & Country Village in Palo Alto. (Brick-and-mortars one, two, and three live in Berkeley and SF's Hayes Valley). What will Silicon Valley shoppers find at the 10-year-old label's shiny space with a cool industrial vibe? Yummy new Aiken-branded items (i.e. men's organic tees), a scarf collab with SF fave Centinelle, and fresh picks from local designers including Amy Kuschel, Sarah Liller, and Indigenous. Plus, plenty of covetable denim labels like J Brand, Kato, Fidelity, and Baldwin. // 855 El Camino Real, Suite 20, (Palo Alto), aikenclothing.com