Name: Chloé Fleury
---
Age: 30
Hood: The Mission
What she's wearing:
"A Free People dress, Scotch & Soda jacket and earrings, Baggu purse, and Steven Madden shoes. My favorite piece in this look is my vintage Zuni cuff."
How would you describe your style? 
"Bohemian chic. I love mixing styles, prints, and colors, embroideries, and beads."
Has your style changed at all after becoming a mother? 
"It's still the same style, and I'm even more daring with colors and accessories — my favorite one being my daughter, of course! Ha! I am really having fun dressing her and have some details of her outfit match mine."
How would you describe San Francisco style...or is there even such a thing? 
"San Francisco is a mix of styles and each neighborhood has its own. This is what I like about this city. It's very inspiring."
Do you dress differently when you visit your hometown of Paris? 
"Yes! Less colors! People in San Francisco are so much more tolerant and you can see that they are having fun with their clothes. In France, I am more shy, because I feel judged. People look at you from head to toe and rarely compliment your style. In San Francisco, there's not a day where someone doesn't stop me in the street to tell me how much they like my jacket or ask where I got my shoes…it's nice!"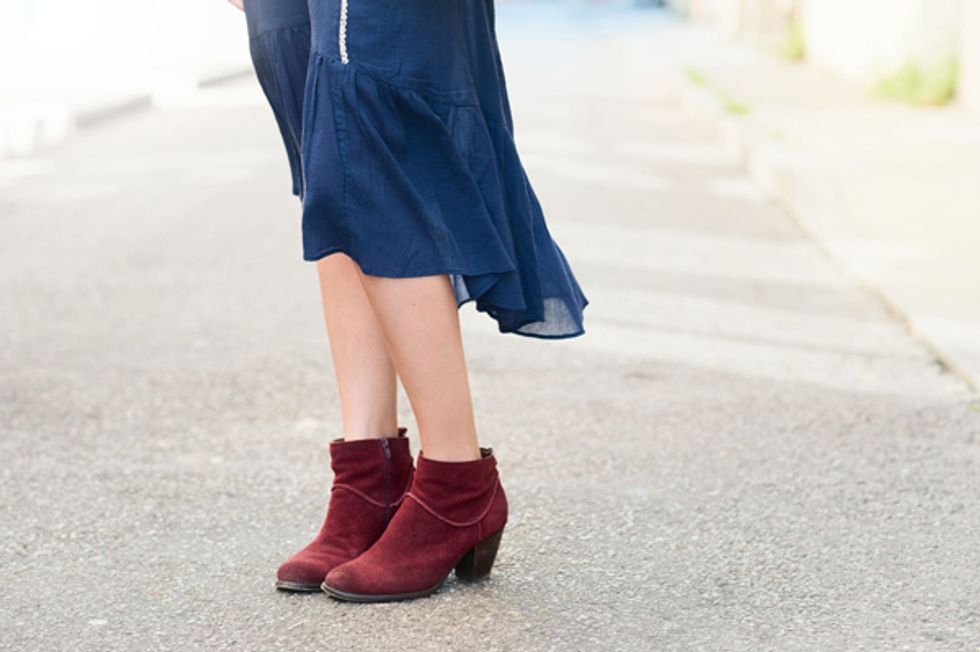 What are your top 5 San Francisco spots?
"I love shopping at Reliquary. I'd buy everything in that store if I had the budget. It has amazing vintage Native American jewelry, Studio Deseo's gorgeous pom pom necklaces, Ace & Jig dresses, beautiful rugs, and pillows. Most of the time I just go for inspiration. Loló is one of my favorite spots for dinner, the delicious tapas, and happy decor. On weekends I like to go for  brunch at Outerlands and to shop at General Store. And I love our family walks to the top of Corona Heights to enjoy the incredible view. A bonus pick: I just discovered TugTug, a new and very cool Noe Valley kids shop that carries all of my favorite brands!"
What 3 things are you most obsessed with right now?
"My baby's laugh, which is the most amazing thing, it makes me so happy. Weaving — I've been obsessed for quite some time and I am taking a class this month at Makeshift Society. I'm so excited to finally learn this technique. And planning a family trip to Arizona and New Mexico this summer! It's going to be so much fun."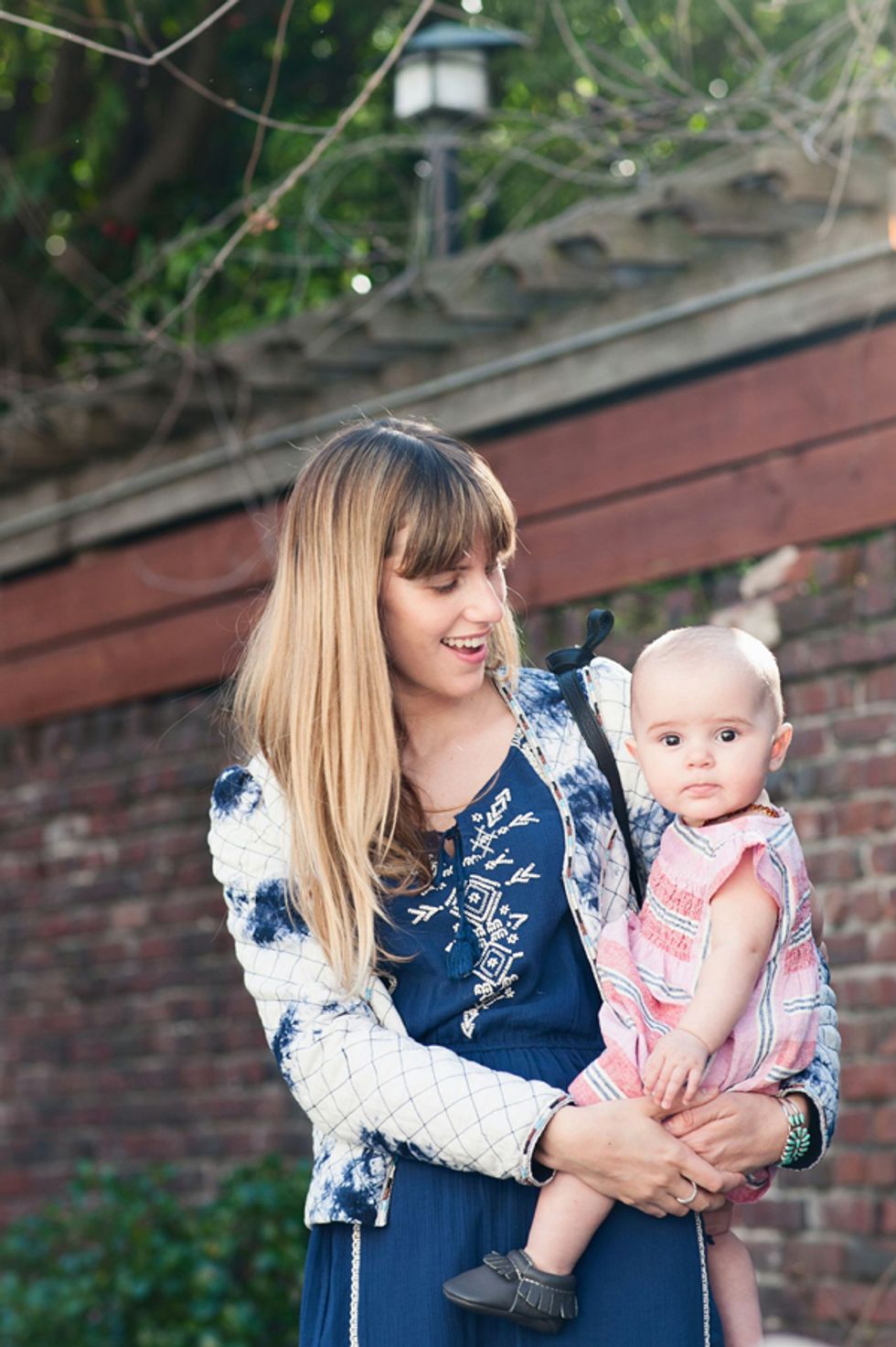 What's up next for you? 
"Just keep working with brands I love and talented people, making more products for my online shop, and finding a studio to be able to work on bigger projects. And working on a book I hope!"