Not only is Gary Lau a daily do-gooder (working hard for a local non-profit helping the elderly and critically ill), he also pairs up his wardrobe like a real pro.  
---
While browsing at Voyager, we first noticed his great asymmetrical haircut. Then we fell hard for his modern mix of denim on leather, denim on chambray, and mismatched socks. Heck, we even love his mix of black and brown.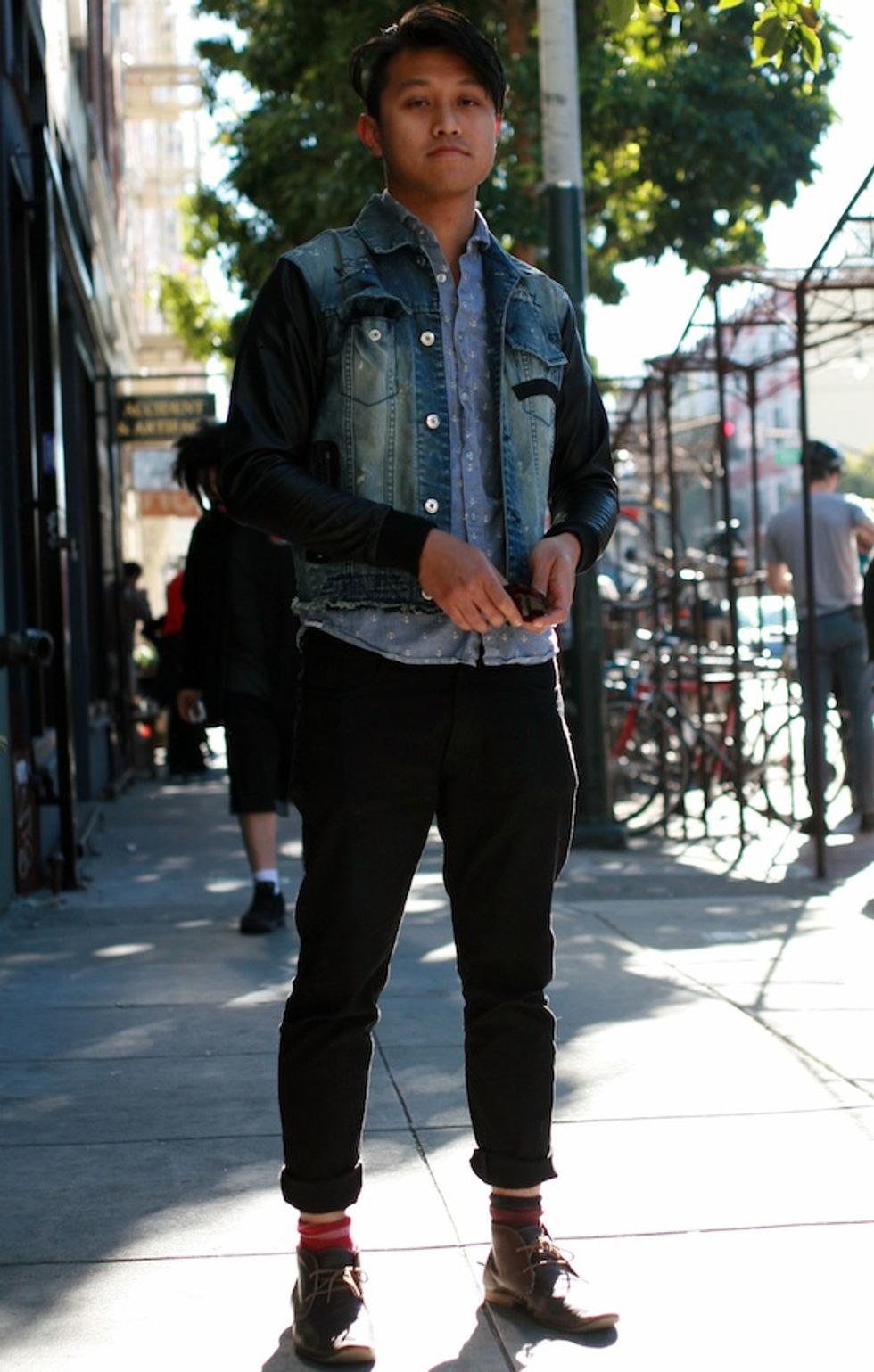 What He Wore: Brave Soul printed shirt; Black Apple jacket; Uniqlo pants.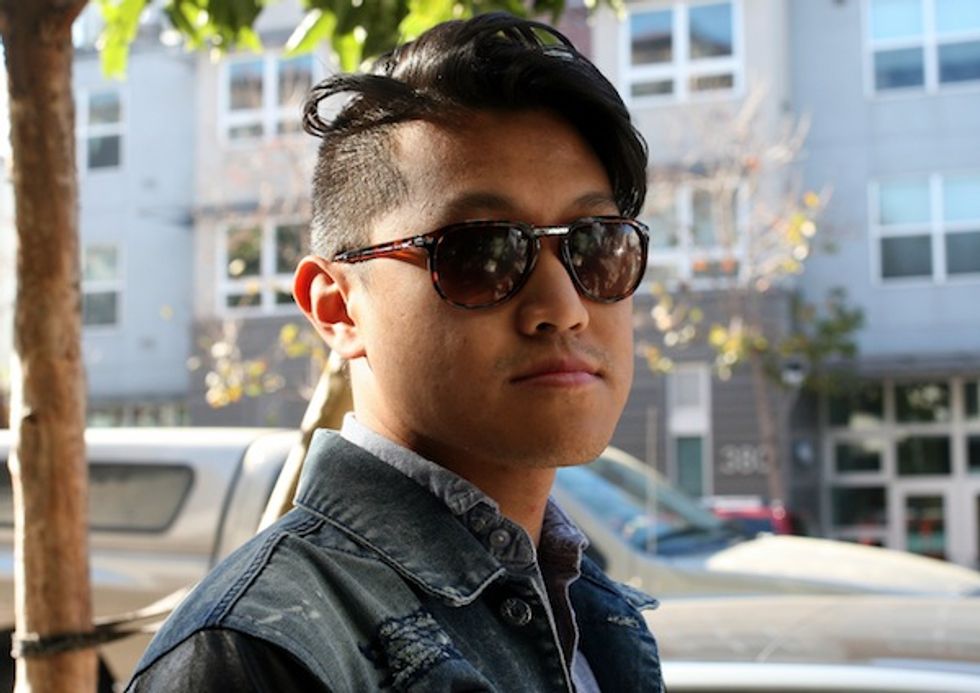 Gary's Personal Style: "I like tinkering with little details -- things that people might not notice from afar or things that only I might see. Also, how I dress each day usually reflects a bit of how I feel."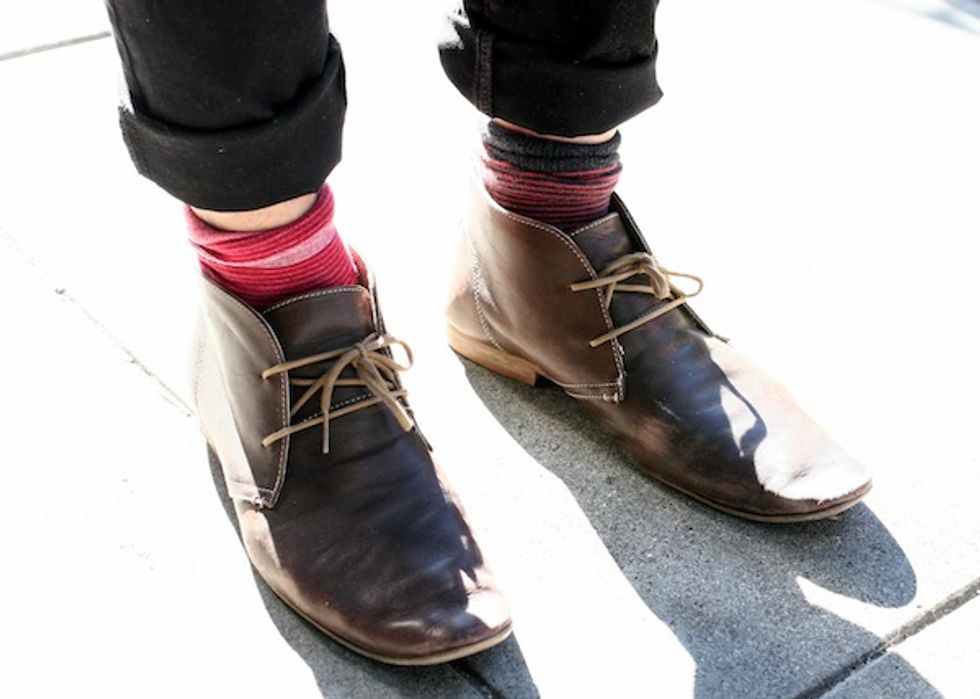 Seven Questions for Gary:
1. What's sexy?
Someone who can hold a good debate. I like to argue for the sake of it sometimes.
2. I never leave the house without...
A smile. Nope, that's not it. I do still carry around a classic click wheel iPod. Music makes a great companion and I, for some reason, need to have all my music with me when traveling. 
3. What's one thing most people don't know about you?
I'm the son of Matt Damon.

4. What would be your ultimate dream job?
Vintage elephant collector. 
5. What would be your ideal last meal on Earth? 
I like to cook. I would just cook my last meal with the people I love. 
6. What's on your bucket list?
Beat Karl [Lagerfeld].

7. What's your SF Top Five?
This is a tough one as there are so many things to love. I might have to give broad answers...
-Bernal Hill.
-Tenderloin. I know it's not perfect, but it's where I work. The community there is a big part of me, so it's my second home.
-Food. Just all the food that's in SF. It's hard to pick one spot.
-All the music and music venues here -- from places like Brick & Mortar/Bottom of the Hill to going out to see your friends play gigs at the most random locations.
-Yep. 
Lily Ko (lily7x7 @gmail.com) studied fashion design and merchandising at Central Saint Martins and the Academy of Art University. In addition to writing for 7x7, Lily works as a freelance stylist, writer, and designer.