Welcome to the first installment of Stuff We Like, a weekly spot for us 7x7 editors to round up what we're into. Every week, we'll be taking our edit room talk to this blog, shelling out endorsements for our local favorites.

---
Here's what we're into this week:
Eventually, the sun will come out again. When it does, I will be armed with several bottles of 2009 Cep rosé. Cep is the second label from Peay Vineyards, and the rosé is made with Pinot Noir grapes grown in the central Sonoma coast. I'm not a wine geek, but what I can tell you is this: the apricot-colored wine is so refreshing, with great minerality. It's perfect with salumi, with an icy plate of oysters, with radishes and sweet butter. In short: good stuff. And only 19 bucks a bottle! They only made 500 cases, so you should snag your share now. You can buy it at both K+L Wines and Bi-Rite Market. -Jessica Battilana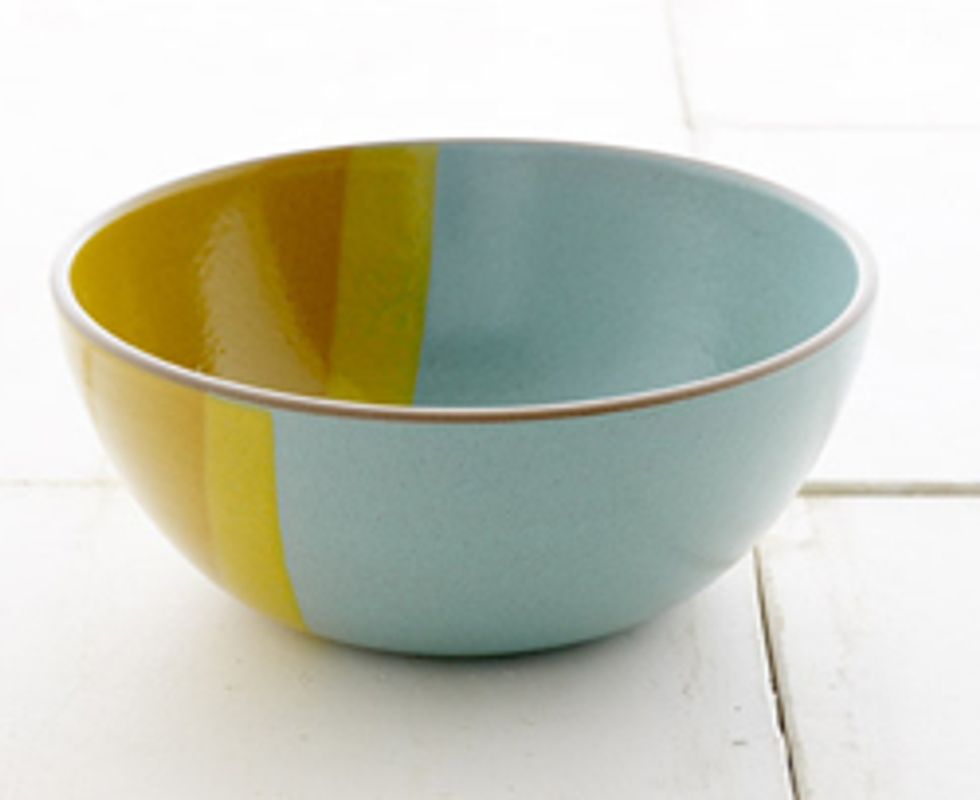 I hate
Heath Ceramics
for making me lust so much. The prices give me heartburn (heartache, I guess), but my want is great. I particularly fall for the bowls. They're so smooth, the colors are so rich. I'm not even someone who considers blue her color but the limited-edition
summer vegetable bowl
is just so beautiful. The new Heath shop at the Ferry Building Marketplace which makes the temptation all the worse. Anyone who would care to send me a set as a belated wedding present, you know where I work!
-Sara Deseran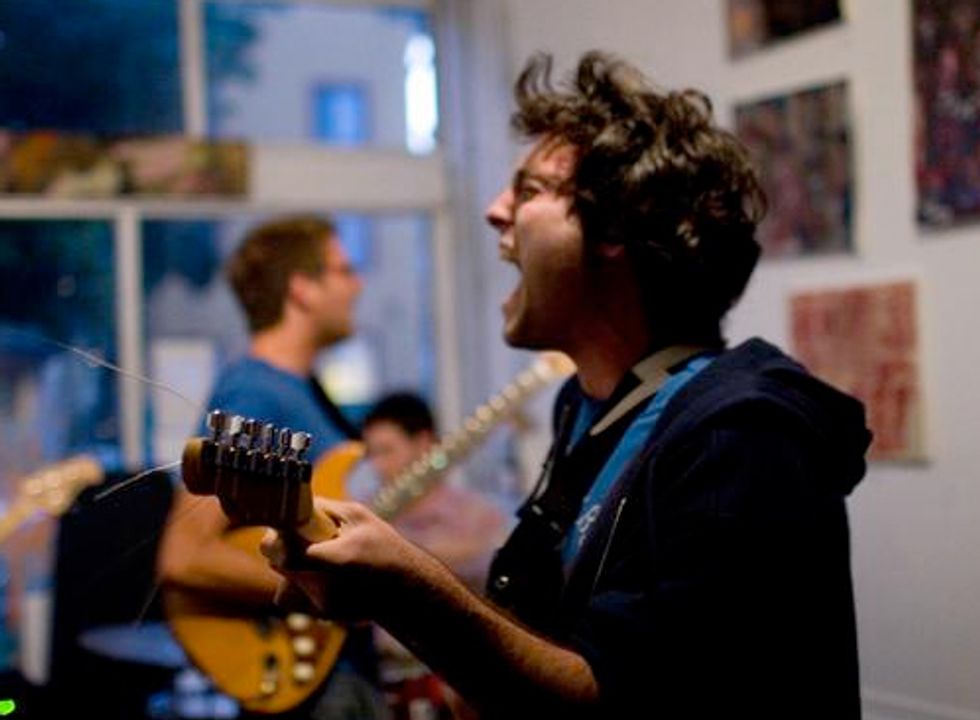 I've been in the trenches of this site redesign and have required a) excessive coffee b) inspirational power ballads to see me through. After exhausting the early Beyonce canon ("I'm a Survivor!"), I turned to Oakland's own, Man/Miracle, who I recently saw at Milk. The group released their first full length, The Shape of Things, last November and have been riding a rising popularity wave ever since, touring with local favorites Rogue Wave this spring. The song I'm endorsing is "Hot Sprawl" -  a tune that simultaneously exacerbates and alleviates the crazies. Though you can't understand a word of what frontman Dylan Travis is saying, the song makes me channel Animal from the Muppets on the drums, which is basically what I've been feeling like for the past two weeks.  You can catch Man/Miracle along with Thao Nguyen and John Vanderslice next Friday, July 23 at the Verdi Club. - Jennifer Pollock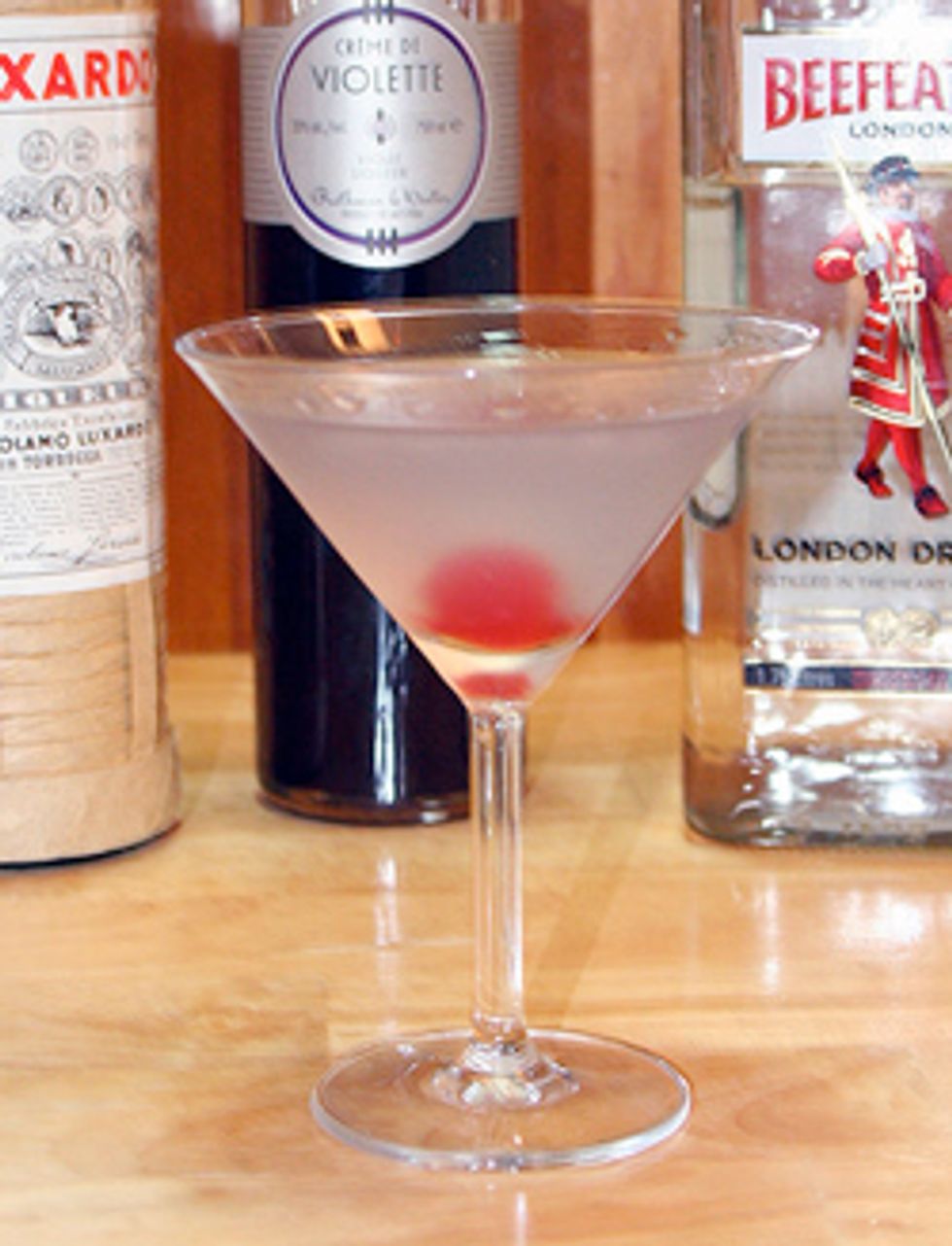 My current favorite summer drink is an
Aviation
, a crisp martini-style cocktail made with gin, maraschino liqueur, crème de violette and lemon juice. Not every bartender knows how to make one (or has all the ingredients), but I've found the two best places in town to order one:
Clock Bar
in the Westin St. Francis makes an upscale version finished with a brandied cherry, and a half mile down Geary,
Koko's Cocktails
makes a working man's version, which is still smooth, suave and delicious. -
Robin Rinaldi