Weill Hall + Lawn at the Green Music Center celebrates summer in Wine Country with 23 concerts between July and September, offering audience members an unparalleled experience. Enjoy stunning views and a glittering array of stars from inside Weill Hall or outdoors on the beautiful Weill Lawn.
---
During the months of July, August and September, the rear wall of Weill Hall is fully opened to reveal the beautifully landscaped and terraced Weill Lawn. A large video screen projects the performances (lineup highlights include Trevor Noah, Boz Scaggs, The Avett Brothers, and a Star Wars marathon) on stage in real time so that every patron on Weill Lawn has a close-up view of the stage. Seating is available both inside the concert hall and outdoors —in table and lawn seating—to take full advantage of the stunning views of the Sonoma mountains. Lawn patrons are encouraged to bring blankets and low-back folding chairs, and to pack a picnic or enjoy on-site concessions during the concert, including pre-order drinks and meals. Plan your visit!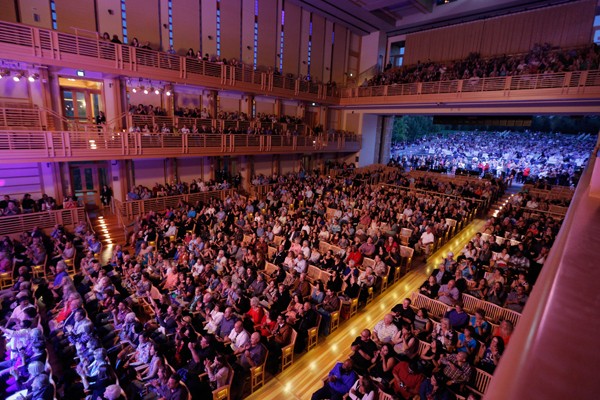 Smokey Robinson at Weill Hall + Lawn, Summer 2015(Photography by Cory Weaver)
// Tickets and information are available at GMC.SONOMA.EDU or by calling 1.866.955.6040. Lawn tickets for children ages 2-12 are half price, children under 2 are free.