Thanks to the popularity of contemporary brands like Saturdays NYC and Deus ex Machina, surf style is back. Seaside imagery, tailored fits, and a hefty dose of vintage romance are informing a new generation of surf-inspired apparel. Here's where to suit up locally. 
---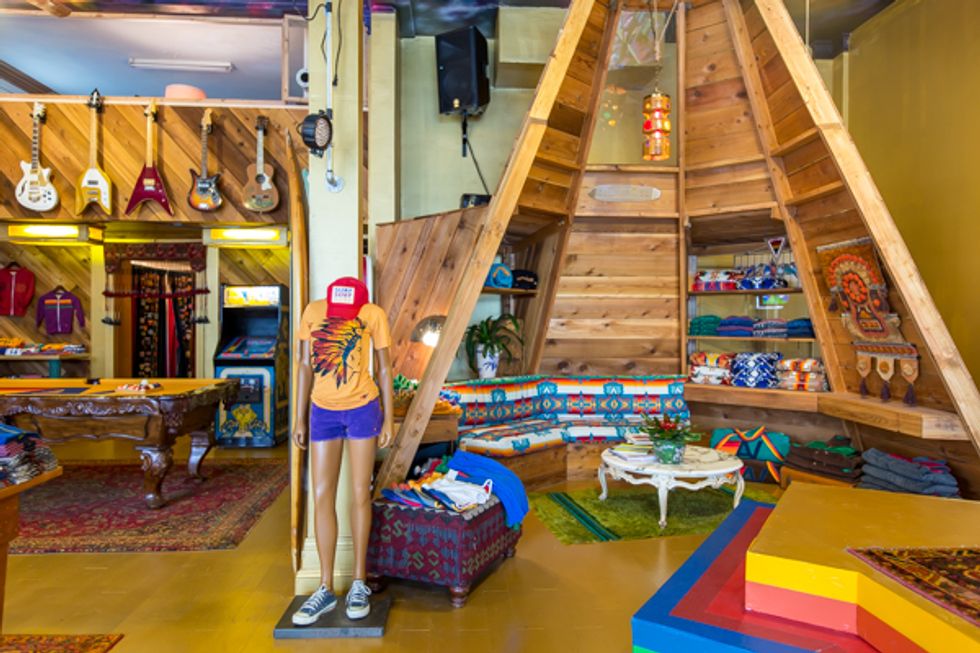 Image by Garrick Ramirez
The new San Francisco outpost of this 70s-inspired clothing label is a lush, bohemian surf pad with vintage rugs, macramé, billiards table, and a turntable spinning 60s vinyl. It's like Commune (Ace Hotel Palm Springs, LA) designed the coolest Hard Rock Hotel ever. Owner Paige Mycoskie grew up on thrift stores, dolphin shorts and OP shirts before she moved to Venice and taught herself how to sew. She launched Aviator Nation in 2006 with a fashionable collection of ridiculously soft tees, hoodies, and sweats sporting a rainbow of 70s-style stripes. Everything is handmade in Downtown Los Angeles to replicate the feel of an authentic vintage garment. The Haight Ashbury showroom is the psychedelic love child of Venice and San Francisco with surfboards, Pendleton beach towels, and worn album covers—Hendrix, Joplin, Frampton—lining the wall. With a nod to the neighborhood's music legacy, the space also features a stage and 24 channel mixer for a series of upcoming concerts TBA.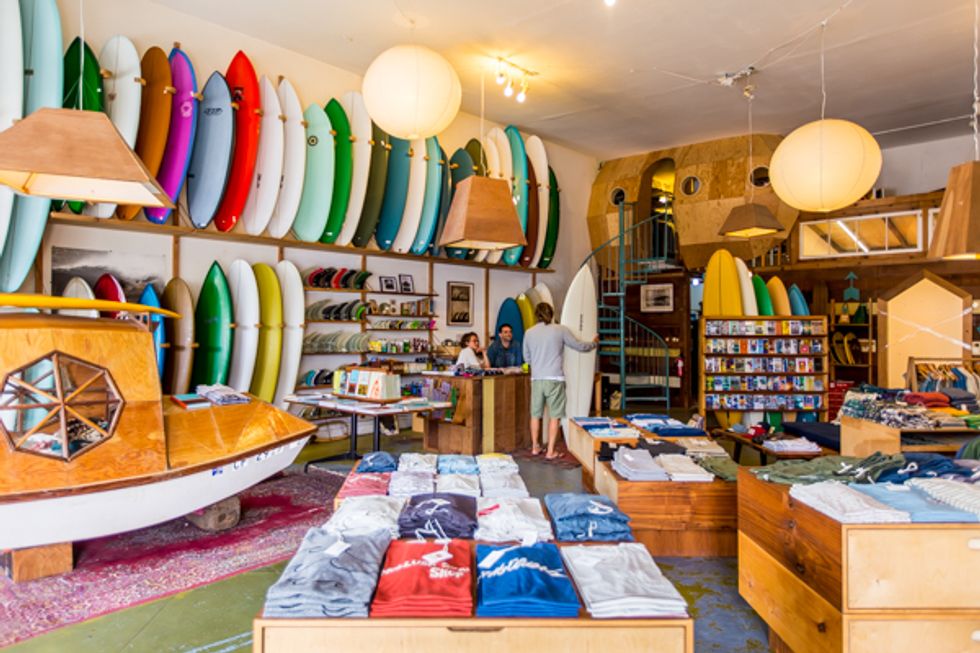 Image by Garrick Ramirez
Three blocks from Ocean Beach you'll find this stylish hub for art and surf culture. Interiors are decked out in woodwork by local artists and a pocket gallery displays breezy Cali artworks while vintage reggae grooves overhead. The shop stocks surfboards, wetsuits, books, and movies from independent makers. Check out the gorgeous hand-shaped wooden paipos and handplanes by Danny Hess of nearby Woodshop. Mollusk designs its own clothing label for men, women and grommets—cool graphic tees, twill pants, Baja pullovers—that are made in California. There's also a handful of women's apparel from Seea and Gravel & Gold. The Ocean Beach locale is Mollusk's flagship store, but you'll also find outposts in Venice and Silverlake down south.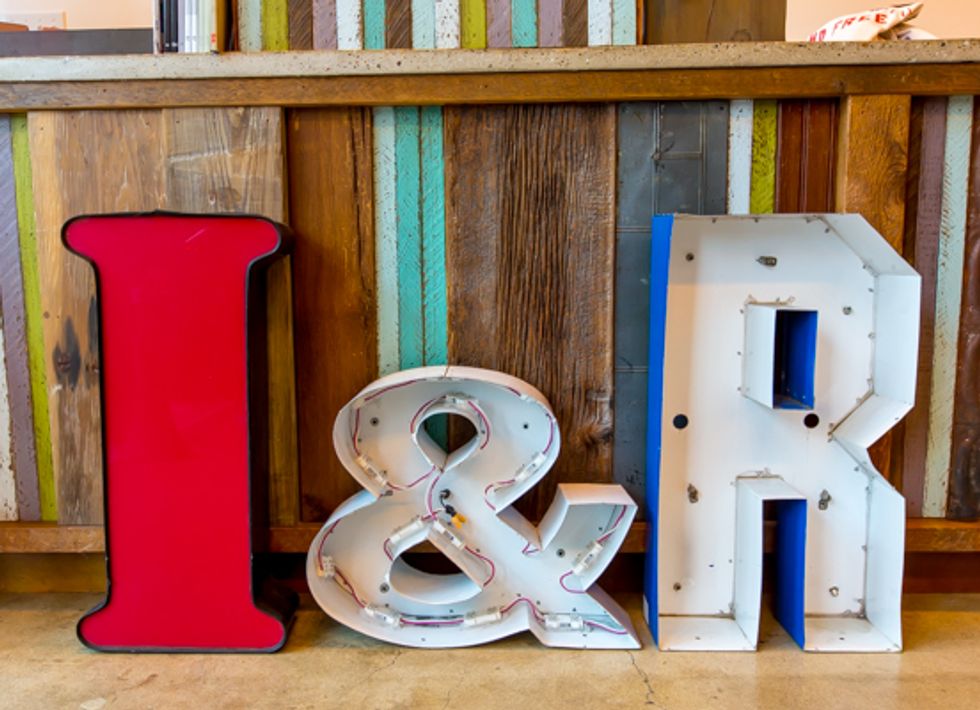 Image by Garrick Ramirez
Iron & Resin recently motored up the coast from Ventura to set up a shop in North Beach. Like the iconic films of Bruce Brown—The Endless Summer, On Any Sunday—the brand celebrates a rugged surf and motorcycle lifestyle. In fact, they recently partnered with the documentary legend to produce a series of clothing based on his work. Iron & Resin's new showroom on Columbus Ave is a modern haberdashery with a hip outdoors motif: surf tees, motorcycle jackets, rucksacks, Juniper Ridge fragrances, and stylish camp-themed goods that work equally well in Yosemite and Brooklyn.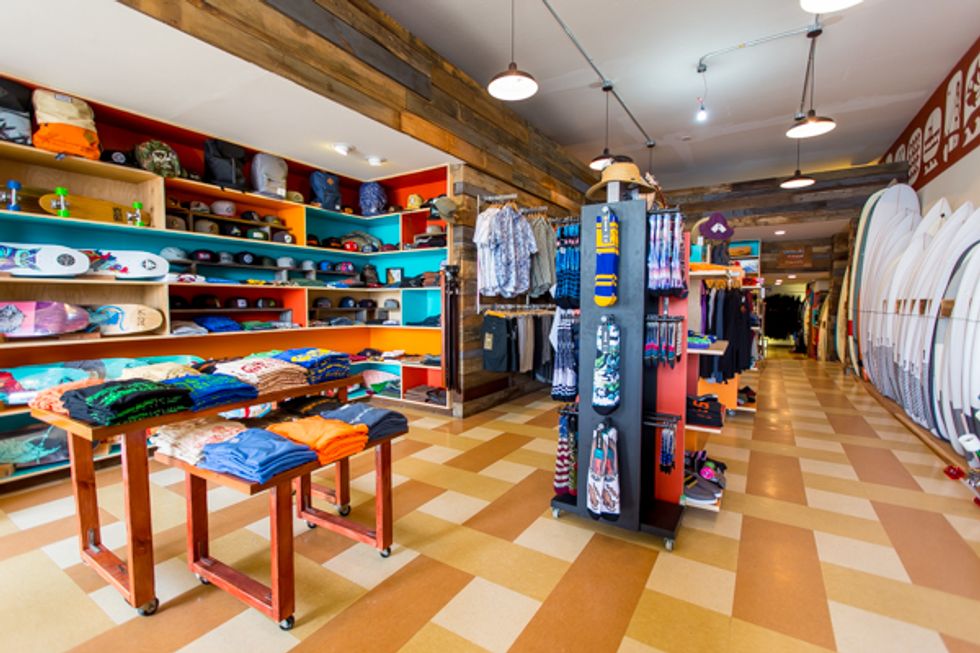 Image by Garrick Ramirez
This laid back shop serves as outfitter and de facto hangout for the local surf community via their brand new digs at Judah and 44th Ave. It's a core shop which means it's primarily hard goods for (actual) surfers and skaters. But under a mod Greg "Pnut" Galinsky mural, you'll find a nice selection of contemporary men's and women's clothing from brands like Roark, HippyTree, Brixton, and Coal Headwear. Aqua also produces their own line of screenprinted tees with graphics by local illustrators. Check their calendar for regular art shows, movie nights, and yoga classes.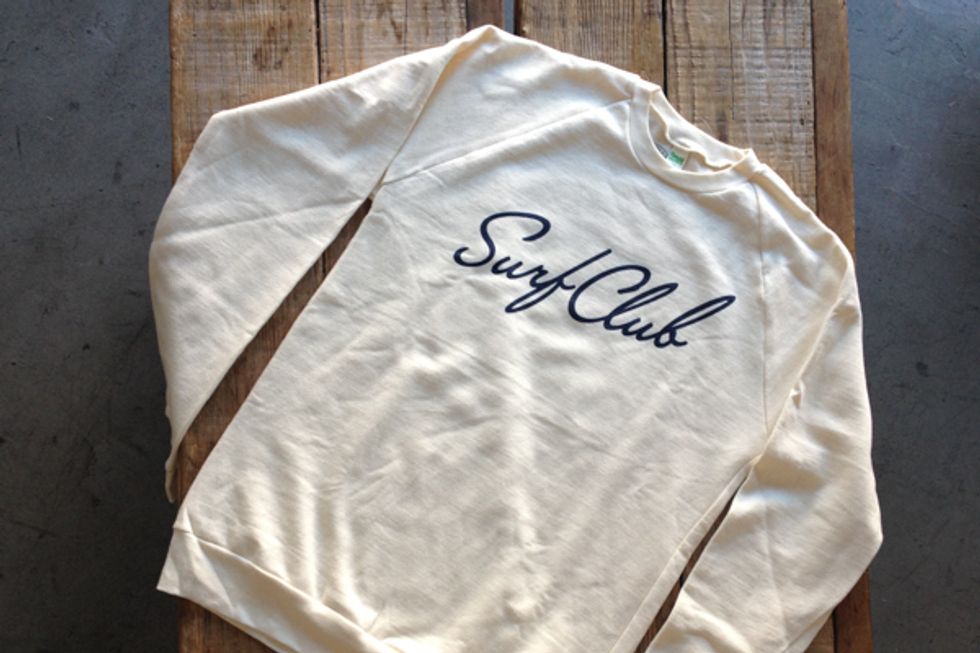 Image courtesy of Oakland Surf Club
You probably won't spot any seagulls outside Oakland Surf Club which sits closer to 12th Street BART than the Pacific's sandy shores. The community-minded owners set out to create a local brand that was neither Raider Nation nor Temescal Alley. Max Klineman grew up surfing LA's Manhattan Beach while his wife Ari Serrano-Embree grew up in Oakland. The result is a neighborhood store that blends surf and street culture. Earlier this year, they transitioned the retail shop to a showroom for their new clothing line with a light, minimal aesthetic. It's screenprinted menswear for now—women usually swipe x-small sizes of crew neck sweatshirts and t-shirts—but a cut and sew and potential women's line are in the works.