Most wineries are closed on Thanksgiving Day, but there are plenty of family adventures and romance to be had in Wine Country over the holiday weekend. Here are some of the best events and dinners if you burnt the turkey, are looking to eat out, or want to escape with a day trip.
---
NAPA VALLEY

Thursday, November 24th 
Enjoy Thanksgiving on the tracks with Napa Wine Train's lunch or dinner. Move fast because these sell out quickly, but it's worth it as a fantastic option for those who would like to avoid all of the cooking and cleaning. $99-$139.
etoile Restaurant at Domaine Chandon is a great place for a classy but cozy Thanksgiving dinner. The grounds at Chandon create a perfect setting for holiday photo ops, while the cuisine at Etolē rivals any restaurant in Napa Valley. If you're a champagne lover, you'll enjoy plenty of bubbles, but they're not afraid to pour Napa wines to pair with your meal.
Known for their atmosphere and cuisine, the Calistoga Inn and Celedon will both be serving tasty, yet very different Thanksgiving dinner options. Check the websites to see what's on the menu at these local favorites.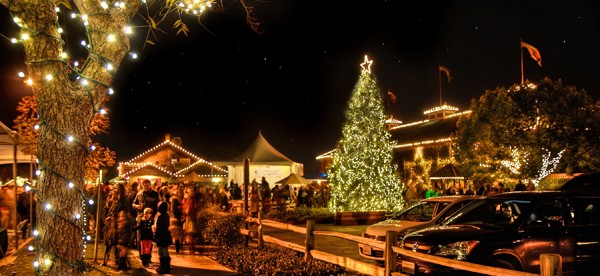 Friday, November 25
The Annual Festival of Lights in Yountville is packed with families and locals as they kick off the holiday season. Beginning at 2 p.m. and culminating with the lighting of the town at 5:30 p.m., this festival is packed with food, wine, entertainment, shopping, carriage rides, Santas and romantic lighting everywhere. Don't be surprised if this becomes a tradition for all you holiday fanatics, romantics, and wine lovers out there. People definitely stay out late dining and drinking so don't feel like the night has to end at 5:30 on the dot.
Before heading over to the Festival of Lights, check out the Pinot & Potluck party at Back Room Wines (where you can bring your favorite leftovers to share) or head to the White Barn Winter Fair (Dec 2-4). It's a benefit, so feel good about giving back and come to the special preview night that includes wine, a winter soup, dessert, and light music for a suggested $14 donation.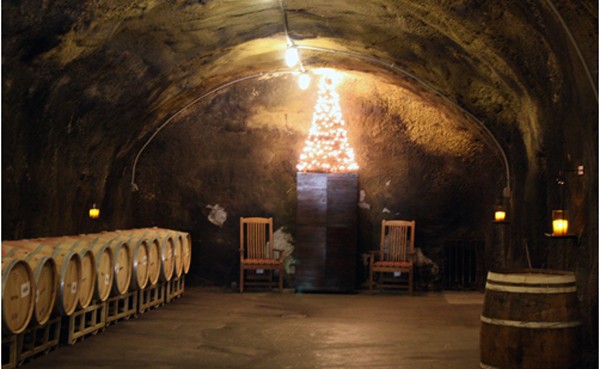 Saturday and Sunday, November 26 and 27
All the wineries are back in action for the weekend, so look forward to post-holiday fun and light crowds. It's the perfect time of year to venture up here, if only for all the brilliant fall colors.
If you want more than just views, wineries and local food then check out the Napa Annual Christmas Parade. It starts at 5pm on the 26th and there are lights on everything from cars to horses and children. It all begins in downtown Napa and ends at Oxbow Public Market, where free cookies and hot chocolate will be served. Call 707-257-0322 for more information.
SONOMA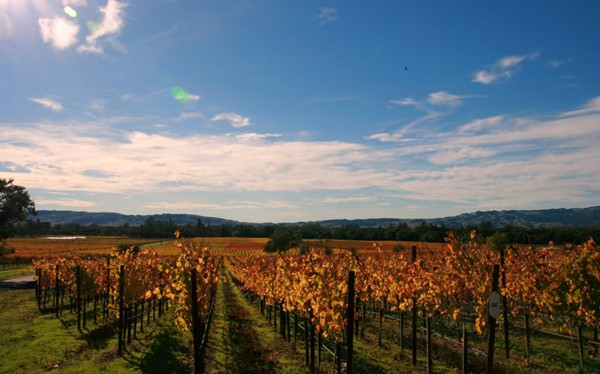 Sonoma goes crazy with activities and events for Thanksgiving and the holidays and below are a few of the best, but check out Sonoma.com's comprehensive list of events before making any plans.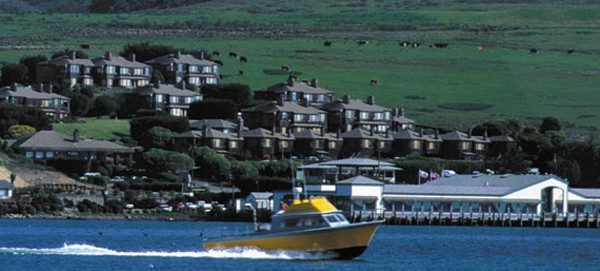 Thursday, November 24
There are more places to eat out in Sonoma this Thanksgiving than there are feathers on a turkey but some favorites include:
An all-day Thanksgiving Potluck in Sebastopol where they provide the turkey, ham and even a vegan turkey and you bring a side. It's open to the public, admission is free and it starts at 3pm. Call 650-7935207 or 707-827-1832 for details.
Love the Sonoma Coast and sea? Enjoy a traditional 4-course Thanksgiving dinner at the Sea Ranch Lodge while you stare out at the Pacific Ocean. The Inn at the Tides (pictured above) also offers an ocean view and traditional Thanksgiving meal but they have tons of other options ranging from lobster to beef tenderloin.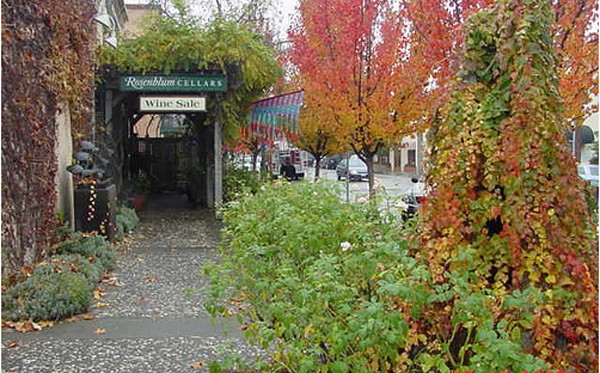 Friday, November 25
Healdsburg's Downtown Holiday party from 5-9 pm gets lively with a brass quintet, horse drawn carriages, shops and tasting rooms all with their doors open to the public. Call 707-433-6935 for more information and don't miss the Tree Lighting Ceremony in the square on the 27th if you're still in town.
The Day After Thanksgiving Garden Party at Davero Winery in Healdsburg offers slices of pizza with your wine while you enjoy the heat from the Fire Barrel and learn about biodynamic farming.
Kendall-Jackson is hosting a holiday open house with tasty bites and special tastings from 11 am-4 pm, while Amphora Winery throws a Chardonnay & Oyster party. A slew of of other wineries have specials that begin on the 25th and go through the weekend.
Many of these and other celebrations begin on the 25th and last all weekend so I recommend checking with your favorite wineries or taking a look here since just about everyone will have a little something special.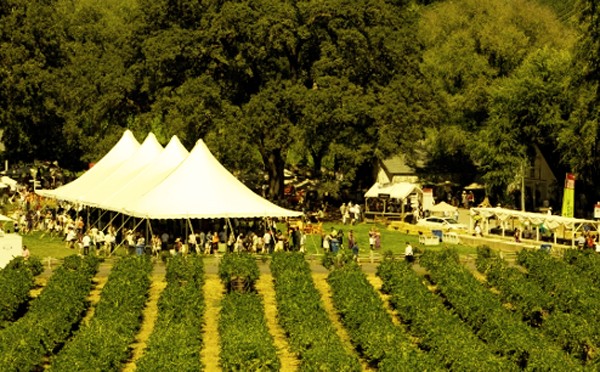 Saturday and Sunday, November 26 and 27
Unlike Napa Valley, Sonoma is crazy with open houses, events and special treats throughout the holiday weekend. Some recommendations are the Annual Lighting of the Snowmen at Cornerstone Sonoma, Holiday Celebration at Dry Creek Vineyards, Wild Mushroom Foray and a Cooking Class at Relish, and the Windsor Oaks, Balletto Vineyards, and Ledson Winery open house celebrations. 
Alexander Valley Holiday Open House is made up of eight wineries including Alexander Valley Vineyards, Field Stone Winery, Hanna Winery and White Oak Winery. They're all opening their doors and offering tons of holiday specials for only $20. Call 800-500-2285 x 11 for more details or visit one of their websites.