After a brief naming fiasco, Hecho (henceforth not known as Bandidos) finds its niche in the Castro, doling out upscale Mexican fare and rare tequilas.
---
The Showstopper
In the bustling establishment, rounds of Modelos and sizzling plates of skirt steak fajitas are borne across the floor at a pace perfectly in step with Foster the People's "Pumped Up Kicks." All the action seems to stop, however, when a server places a whole scorpion rock cod on a table. Served with charred lemon, onions, chiles, mojo de ajo, and gallo pinto, deep-fried flesh falls off the bone by the spoonful.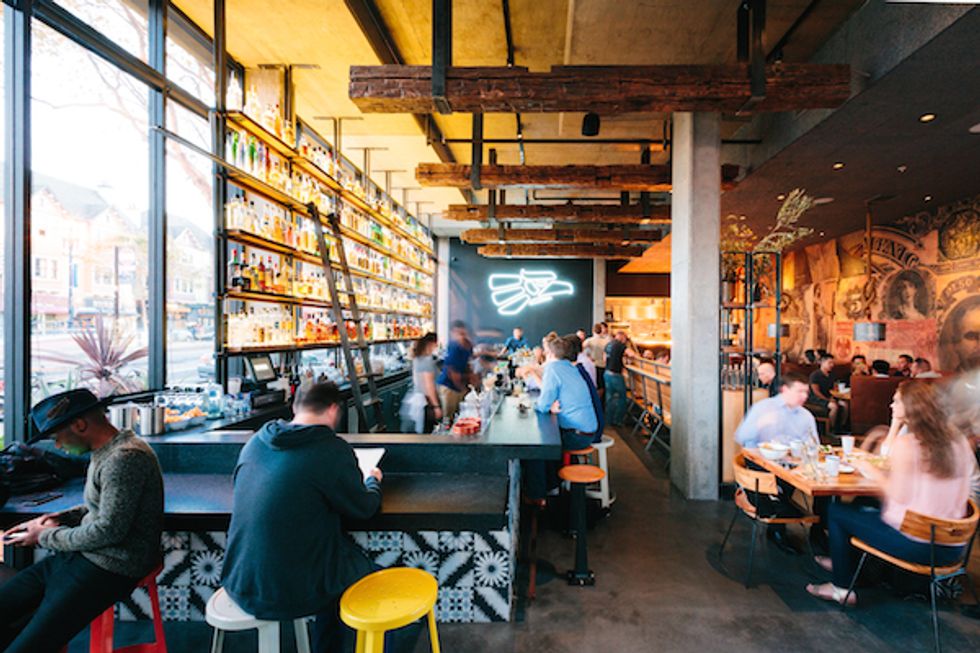 Dinero Talks
Woodward and Gleim sourced old paper pesos from a pawnshop at 16th and Valencia Streets and then had them printed on wood panels to serve as the backdrop for the dining room. Brushed metal lamps on thick, knotted ropes (the nautically inspired creation of Craige Walters of SF-based C. Walters Design) illuminate tatted ladies dishing over sangria in cozy round leather booths.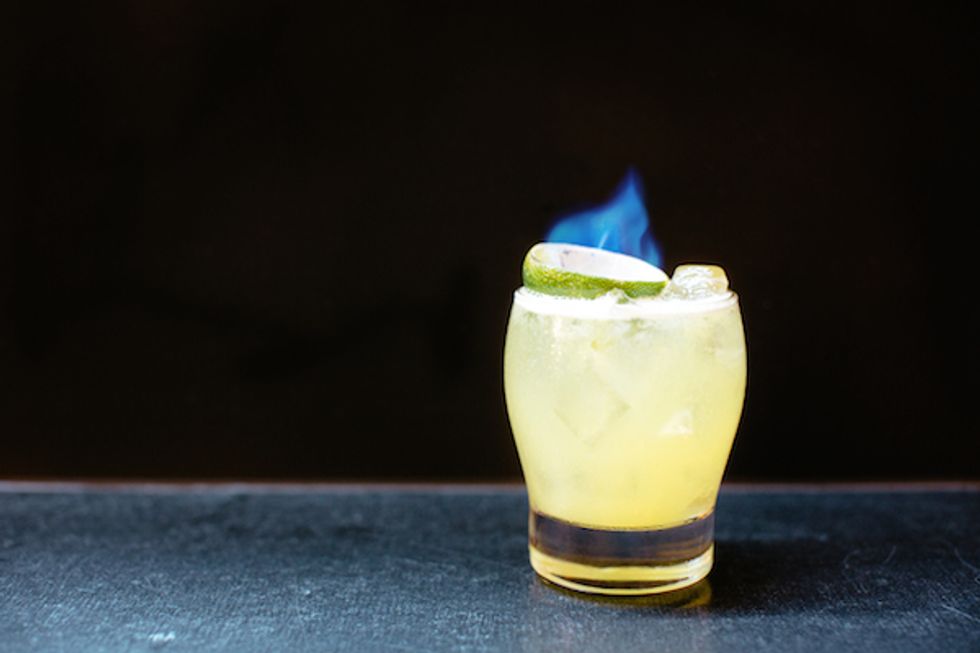 Flaming Lips
The agave-heavy cocktail menu features an expletive-inspiring spicy Pinche Picante Margarita (with jalapeño-infused tequila, Aperol, fresh lime, agave, hellfire shrub, and a spicy salted rim) and party trick Guns a-Blazin' (a concoction of gin, fresh pineapple and lime, cardamom bitters, and cane syrup). The heady drink is crowned with a hollowed-out lime filled with green chartreuse and 110-proof tequila, which is lit on fire as it's served.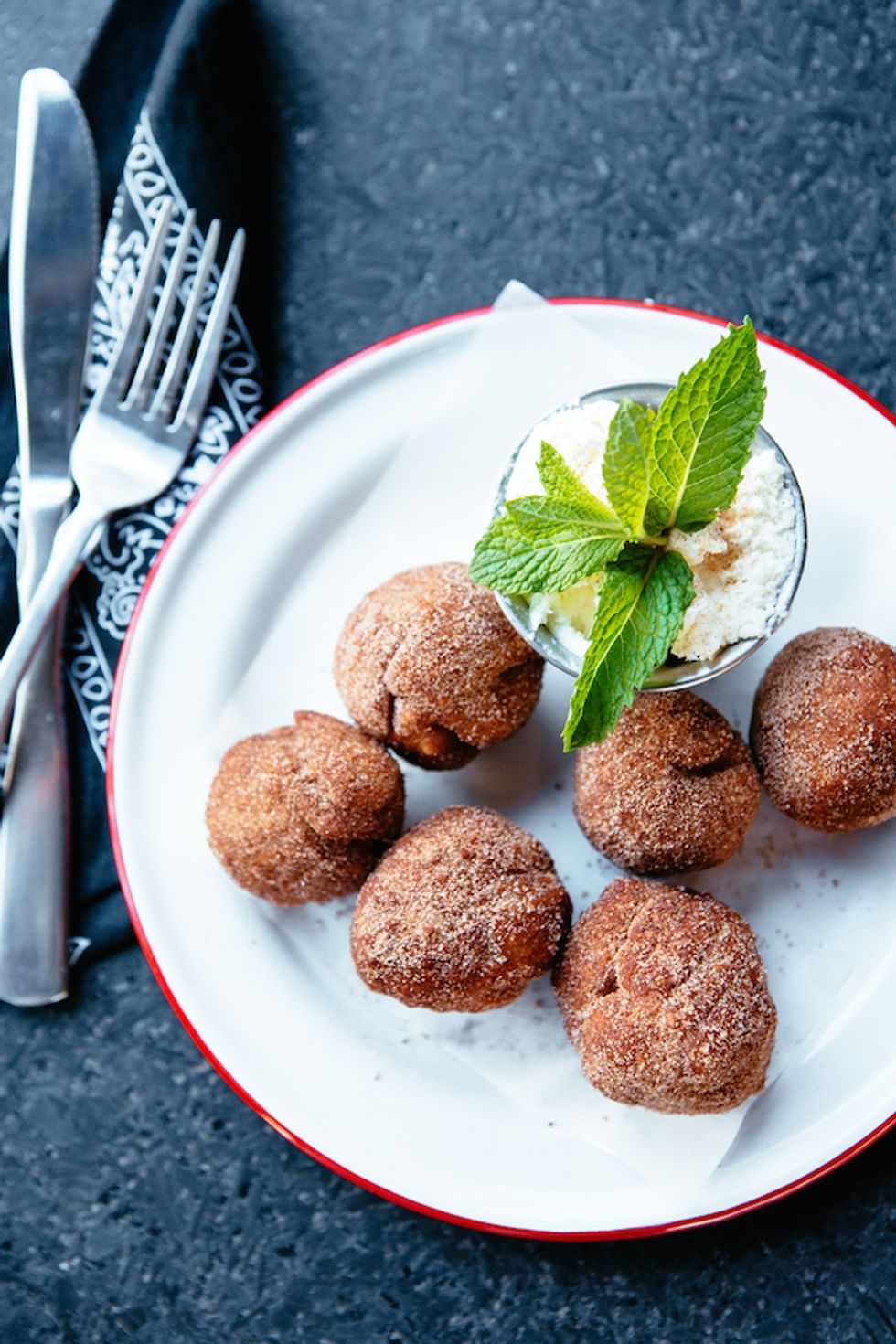 Dunkin' Donuts
Churro doughnut holes, with a molten center and a healthy dusting of cinnamon and sugar, are all the better when dunked in a melted scoop of Bi-Rite's salted caramel ice cream.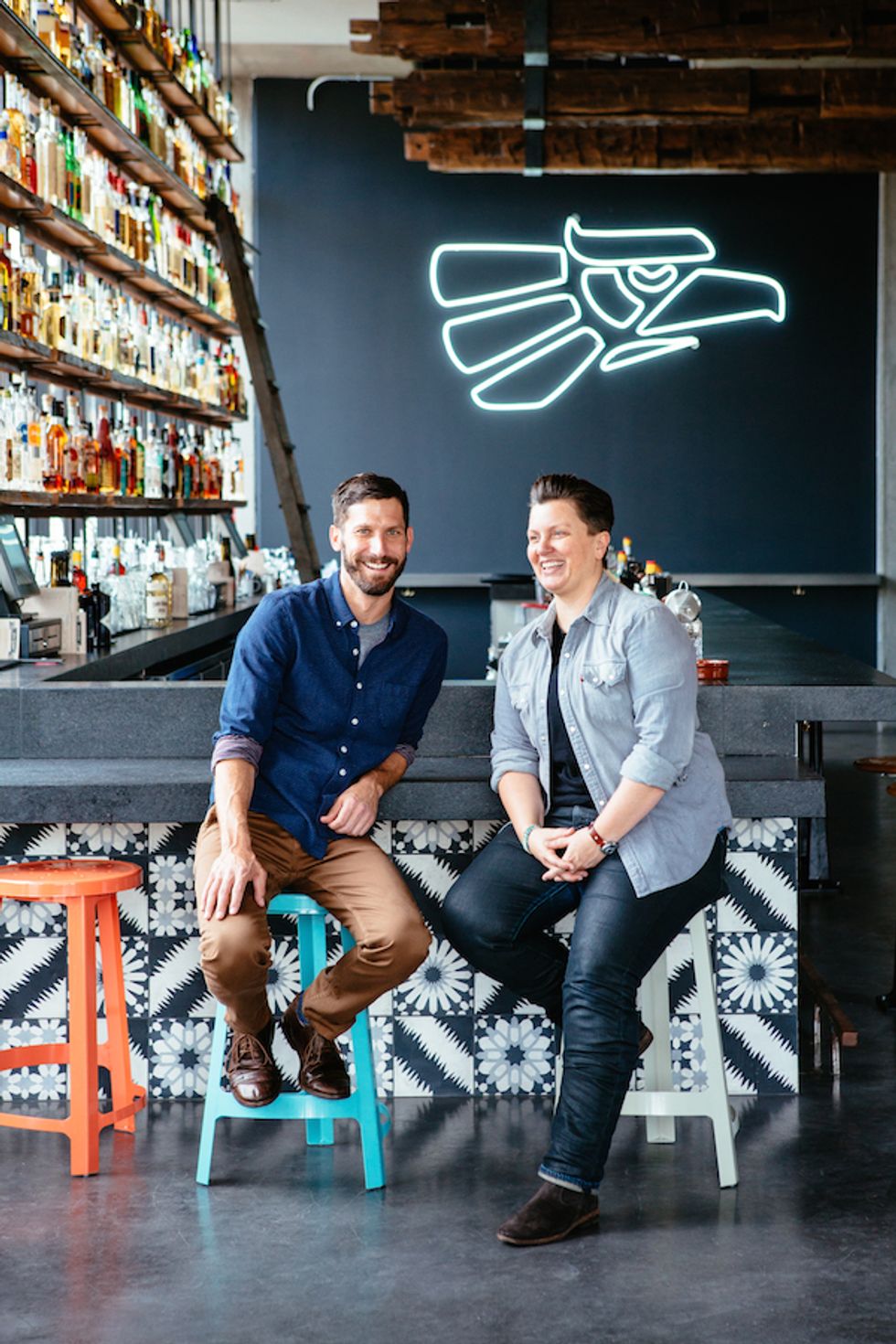 Tag Team
Owners Dana Gleim and Jesse Woodward (Castro dwellers for 15 years and also owners of nearby Hi Tops) went to Mexico City for R&D, noted the old, authentic restaurants in the Centro Histórico and the hip scenes of Condesa and Roma neighborhoods, and returned to SF with the inspiration for Hecho.
This article was published in 7x7's November 2014 issue. Click here to subscribe.