Spring is officially here (well, as of this weekend), and San Francisco Recreation & Parks is celebrating the season by breaking ground on a new park. 
---
The $5.2 million project (which is many years in the making and not without controversy) will replace a concrete parking lot at the corner of 17th and Folsom Streets in the Mission.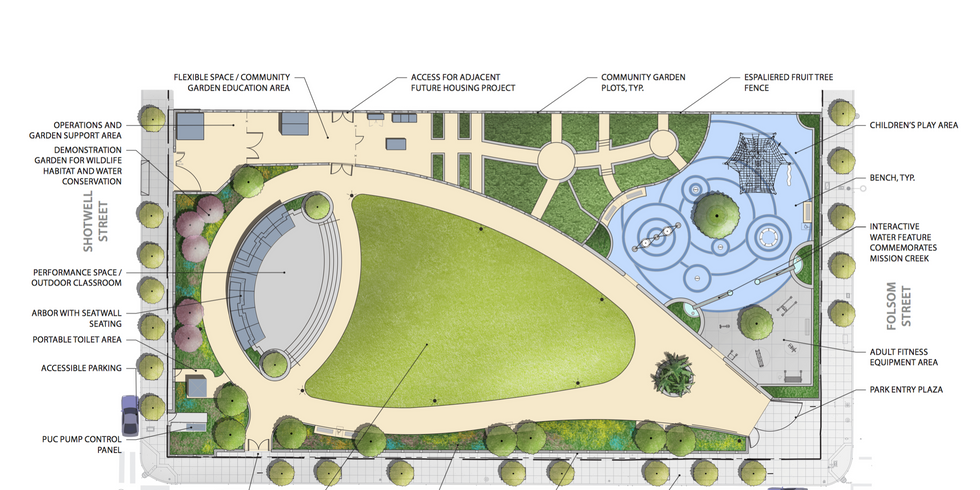 (Photo courtesy of San Francisco Planning)
The brand new 31,850-square-foot neighborhood park will draw local families with an outdoor performance and classroom space, lawn area, a children's play area with an interactive water feature (using recycled water), adult fitness equipment, a community garden, native landscaping/drought tolerant shrubs and trees, wildlife habitat and educational gardens, and accessible pathways and lighting.
//  The official groundbreaking will take place at 3:30pm on Thursday, March 17th; sfrecpark.org