Getting her nine-year-old ginger tabby cat to the veterinarian's office for his annual wellness exam was anxiety-inducing for Kezia Pearlman. "Victor hates going to the vet. Or anywhere, really," she explains. "He gets so stressed out and yowls nonstop from the moment he's in his carrier until we get there. Having the vet come to us makes things so much easier and less stressful."
Kezia is one of the thousands of Bay Area pet owners who are driving a resurgence in house calls. Vetted PetCare, an in-home veterinary startup founded in sunny Venice Beach, has quickly become one of the largest house call veterinary companies in San Francisco and, in fact, the country.
---
Once Kezia switched Victor to in-home vet visits through Vetted, she became a believer. "I don't own a car and typically use Lyft or public transit to get around," she explains."Unless it's an emergency situation, I doubt I'll go back to the clinic," she says.
Stress harms pets in more ways than one.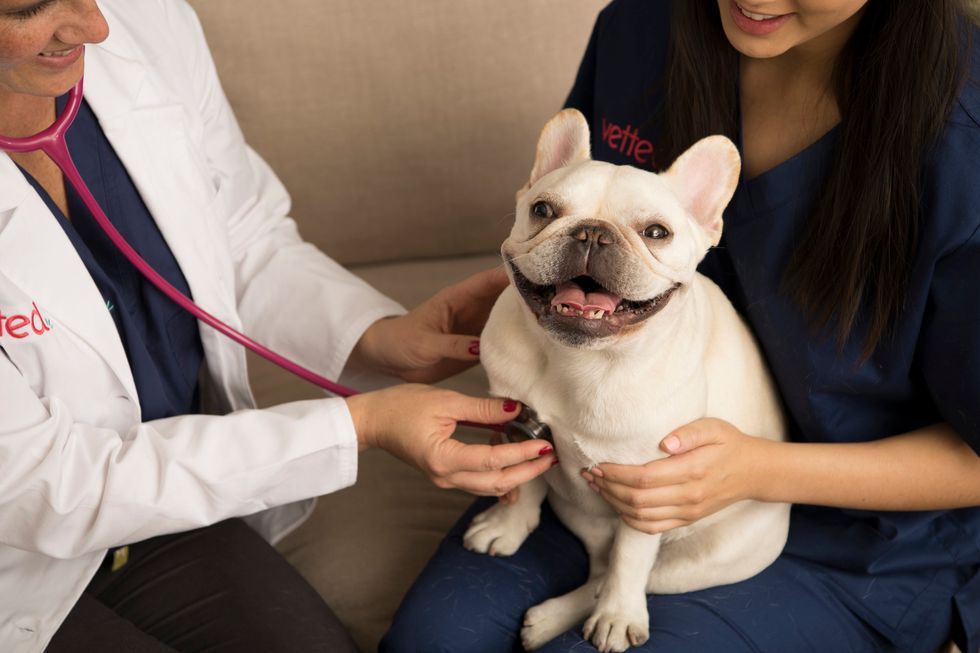 Courtesy of Vetted
For pet owners like Kezia, the trade-off has always been unclear. Is it worth it to make my pet stressed and anxious just to take him in for a vet exam? When the answer to that question is "no," pets—especially cats—skip the vet more often than they should.
"Most vets recommend pets be examined by a veterinarian at least once a year because many things pets may be suffering from are not readily apparent to pet owners, especially with cats," explains Dr. Jeanine Au, a veterinarian with over 18 years experience and Vetted PetCare's Head of Veterinary Operations. "For senior pets or pets with chronic illness? They should be seen even more often."
For many pets, a captive car ride, an odorous waiting room, and the feel of that cold metal table are just too much. And when pets are stressed, their care suffers. "Being highly anxious can actually throw off an animal's results if we're doing any diagnostic testing," Au explains. She cites blood glucose testing and blood pressure readings as examples of diagnostic tests that can be impacted by stress. "Anxiety often really restricts how comprehensively they can be examined. We see lots of dogs and cats that need to be sedated in the hospital that are friendly and calm at home."
Better care happens at home.
According to Dr. Au, one of the biggest misconceptions about in-home veterinary care is around which services can actually be carried out at home. She explains, "Most of what you can have done in a veterinary clinic, you can have done in your house or apartment." She also notes that seeing pets in their home environment provides a lot of context to vets that can streamline diagnosis and treatment.
Vetted offers a full range of veterinary services for cats and dogs, from vaccines to diagnostic testing to travel certificates. Some Vetted vets even perform humane in-home euthanasias. Every Vetted visit lasts between 30-60 minutes, so clients never feel rushed, and both a veterinarian and veterinary technician attend each appointment. The Vetted team includes dozens of experienced vets based in SF, the East Bay, the South Bay, as well as Los Angeles and New York.
"These aren't just any vets who walks in the door, either," explains Dr. Au. "Our vets have an average of over 10 years' experience."
The Modernization of the Veterinary Experience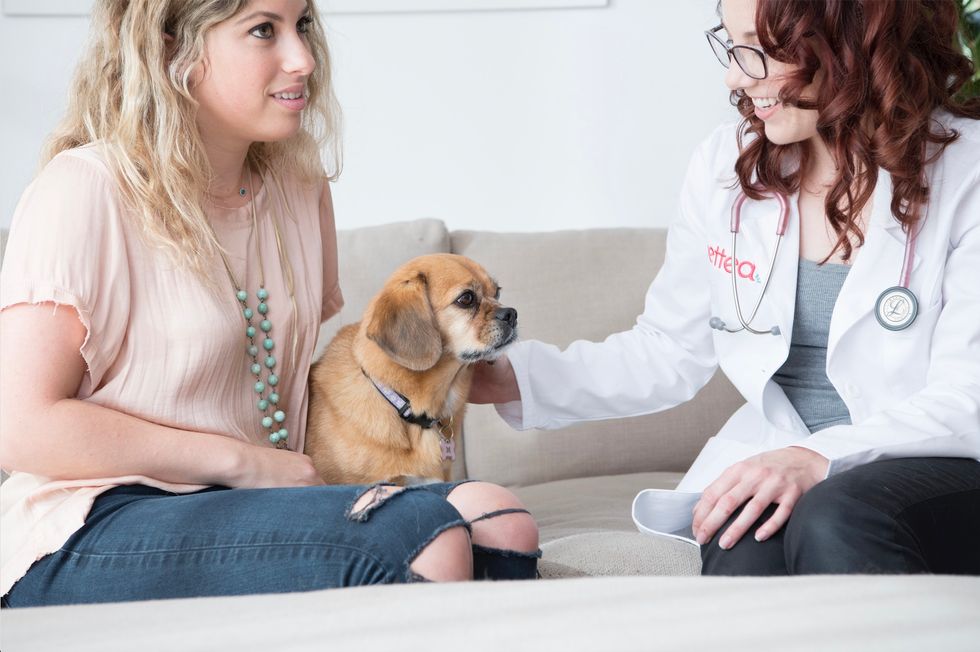 Courtesy of Vetted
The Vetted team is working hard to make the process of seeing the vet more streamlined. Pet parents can book appointments online, and weekend and evening slots are available to accommodate the long hours many of their clients keep. Vetted's Care Team is available to field calls, emails, and even texts every day of the week from 8am-8pm.

Honestly," says Kezia, "having my vet come to me makes my life easier and I just feel better knowing I'm not causing Victor—or myself—any more stress. He's my main dude and I love him so much."
Vetted PetCare is offering 7x7 readers $20 off their first in-home veterinary exam now through July 31st. Book your appointment at vettedpetcare.com or by calling (833) 228-8122 using code 7X7.