Summer is in full swing, and just because the fog has descended doesn't mean your skin can't look like you just got back from a week in Hawaii. Here are our top local cleaners to achieve that perfect summer glow. 
---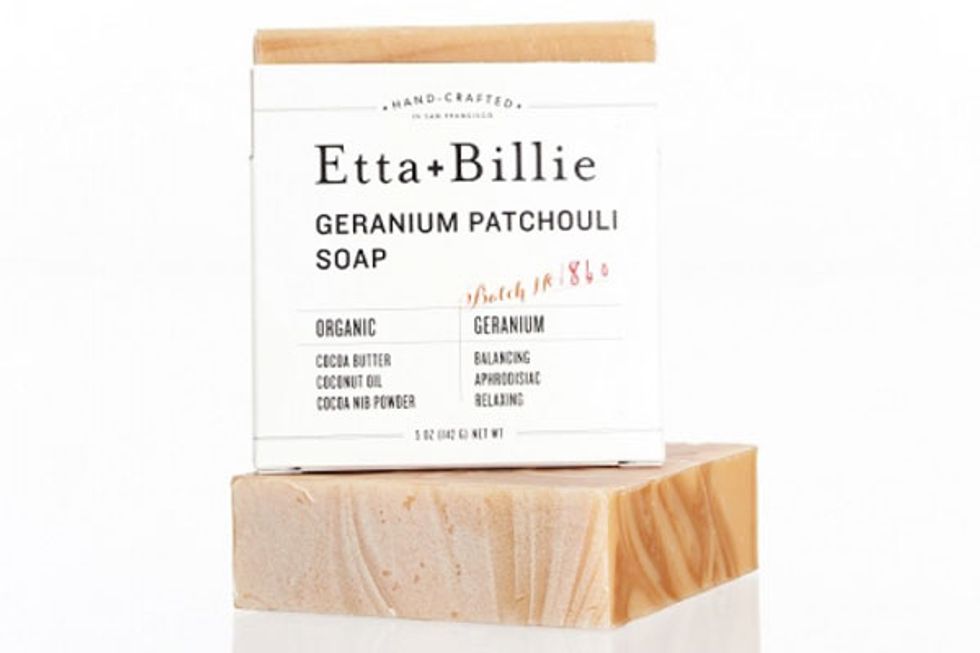 Etta + Billie Geranium Patchouli Soap
Geranium Patchouli Soap ($10) is perfect for skin that needs an extra kick in the pants. Packed with precious nutrients, the pink clay detoxifies and smooths while organic cocoa nib powder adds antioxidants that help the skin to restore radiant elasticity. Add it to your already established skin routine; the formula is gentle enough to easily marry into your day to day. Pick up a bar at Rand + Statler. // 425 Hayes St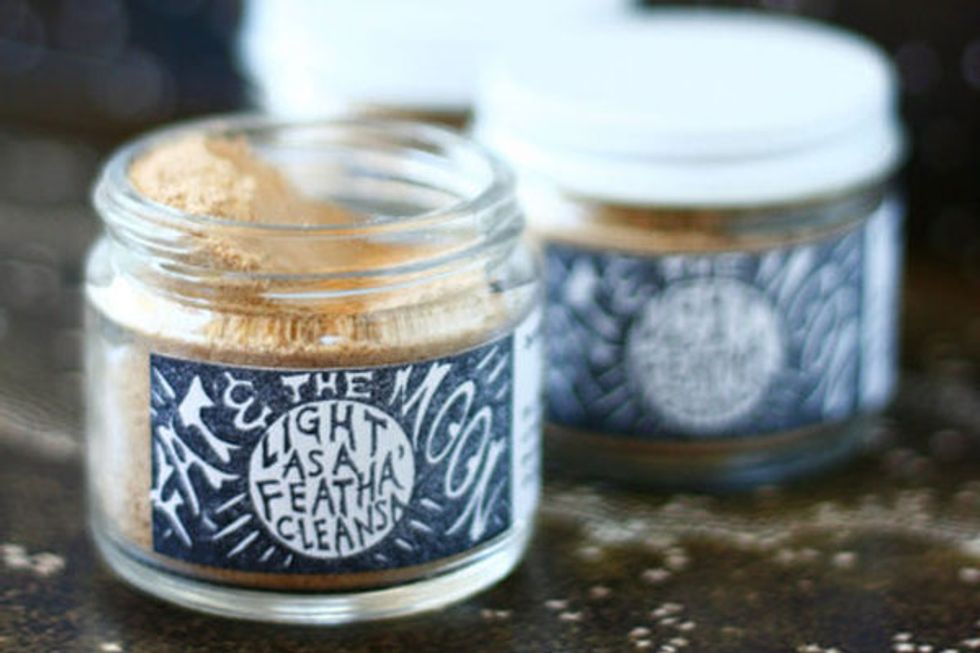 Fat & Moon Light As A Featha' Clensa'
If you suffer from constant oiliness and blotting paper is not working in your favor then you have to pick up a jar of the Light As A Featha' Cleanser ($12). Light as a Featha is a mild exfolient; the coconut and clay add just the right amount of grit to polish the skin but doesn't cross the line into the sandpaper zone. Plus, it contains the miracle properties of coconut and honey powder which work together to create a soothing base for the pores. Pick up a jar at Gravel & Gold. // 3266 21st Street.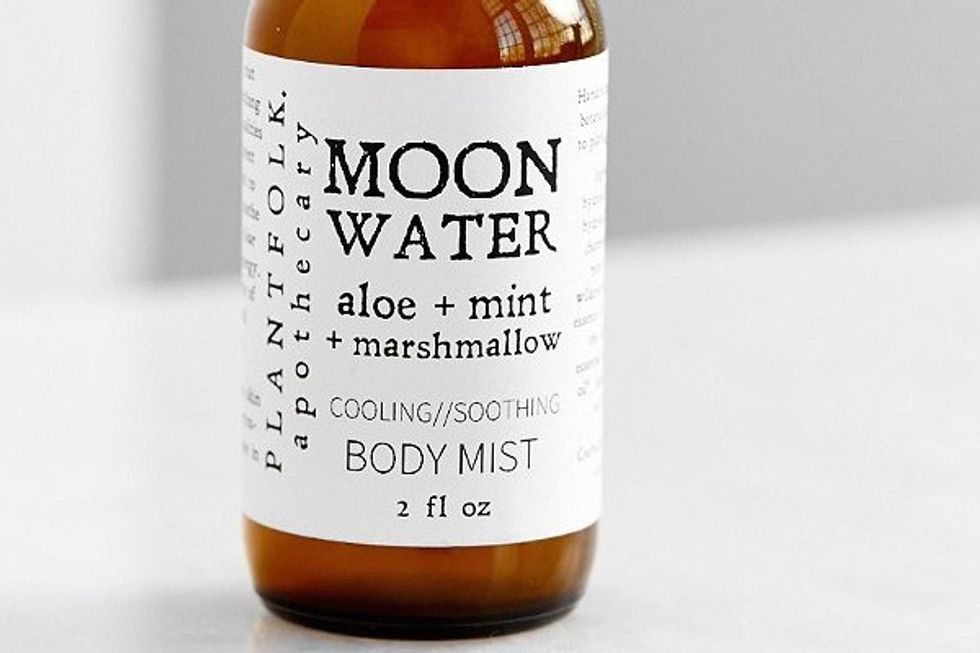 Plantfolk Apothecary Moon Water
For all you summer hikers, adventurers, or play outsiders, the Plantfolk Apothecary Moon Water ($18) is a must-have in your fanny pack. Derived from all natural substances (the main ingredient is aloe vera), the Moon Water is a must-have for sunburns and overly sun-sensitive skin. Hold the spray out at arms length and give yourself 1-2 full pump spritz. Grab a jar at the Urban Outfitters on Powell and Ellis. // 80 Powell St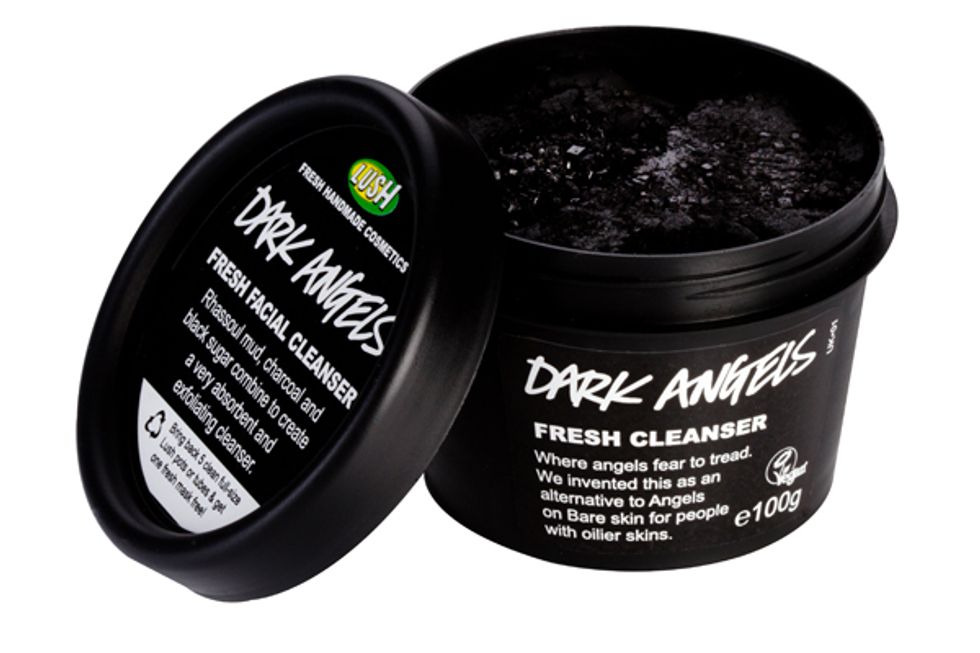 Great for face, body, and heck, all over, the LUSH Dark Angels ($12 - $31) is a bathroom essential. Made with cold pressed avocado oil and powdered charcoal this shower or nighttime routine cleanser helps wash away all dead skin within a matter of seconds. Perfect for someone who suffers from adult acne, the powerful cleanser helps lessen the visible redness of acne scarring and encourages the growth cycle of new skin cells to form (with constant use). Pick up a jar at the LUSH storefront on Powell and Geary. // 240 Powell St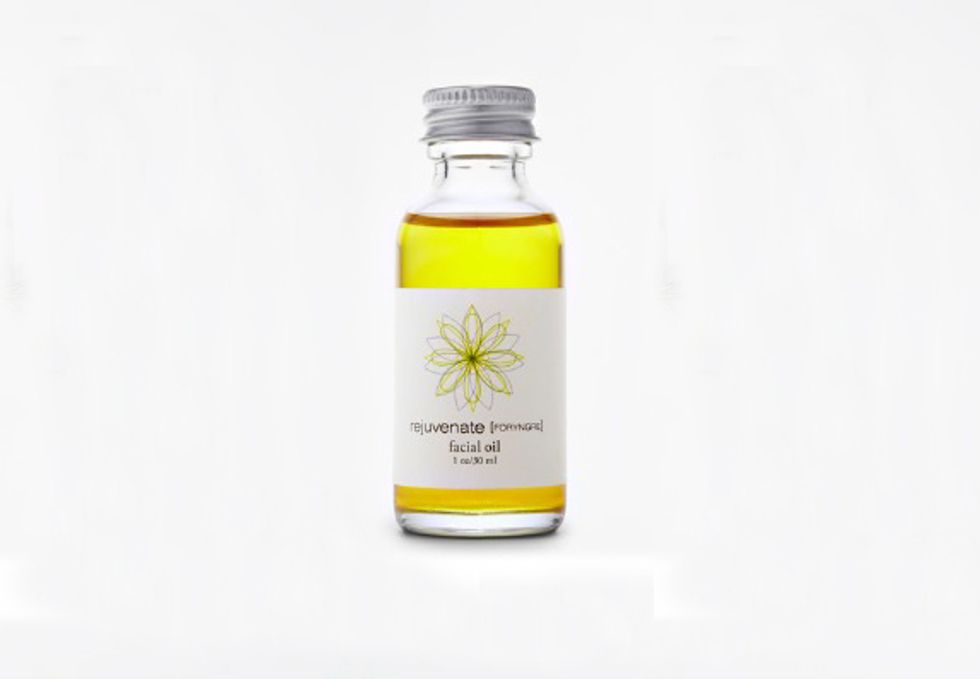 Gunilla Face Alchemy Rejuvenate Face Oil
A serious cure all, the rejuvenate face oil ($75) is literally no joke. Made possibly with fairy dust and magic, this rejuvenating oil helps take skin from zero to ten over night. Made with essences of neroli, jasmine and frankincense, it helps reduce the appearance of lines and wrinkles while correcting damaged skin caused by the sun, time, and pollution. Use this oil right before bed to notice completely new skin by morning.  // 2165A  Union St.