Sick of buying ties and dress shirts for dear old dad? This Father's Day, 7x7 has a sweet cure for your June shopping woes.
---
Since nothing goes together like ice cream, summer, and dads, we've partnered with the legendary San Francisco brand It's It Ice Cream to get your dad (or you) the best Father's Day gift he could ever ask for: a three-month supply of It's It Big Daddy ice cream sandwiches. Nom nom nom.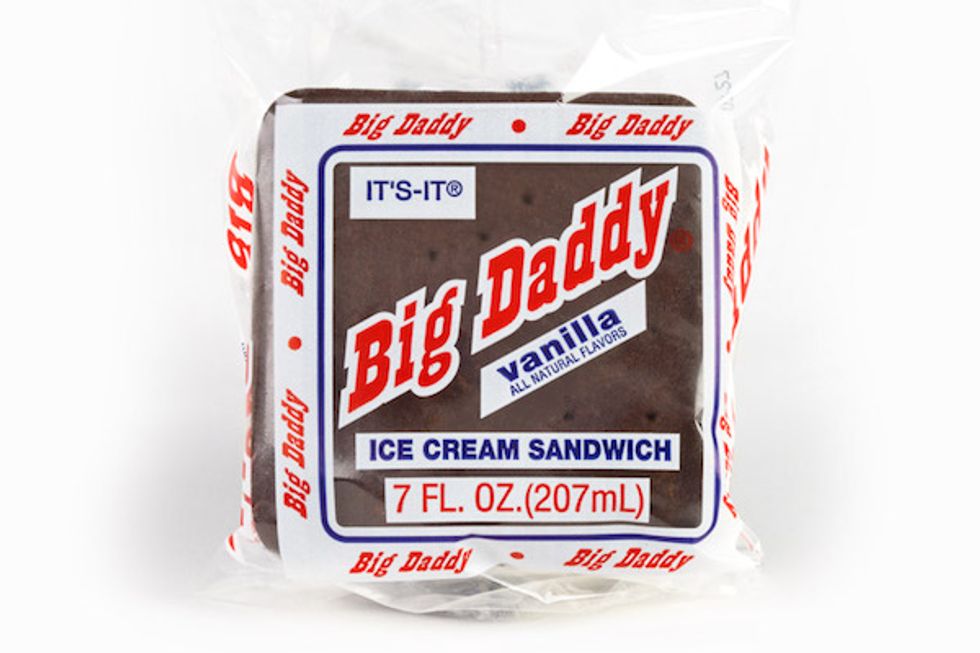 How can you win this tasty prize, you ask yourself. Simple. Post an adorable shot of you with your old man on Instagram, and use the hashtag #7x7bigdaddy. The cutest father-kid duo will not only win enough ice cream sandies to maintain that #dadbod all summer, but you'll also take home an exclusive It's It T-shirt and baseball cap. Oh yes. You and your pops can show off your SF pride while chowing down on "the real San Francisco treat" for months to come! 
The Details: 
Post your sweetest dad pic to Instagram with the hashtag #7x7bigdaddy. On Monday, June 22, we'll pick the cutest, happiest daddy picture to win delectable ice cream sandwiches and It's It swag. Our treat.
Happy Father's Day!