The tiny house movement has become an ah-ha moment for both nomads and put-out renters who yearn for a front porch and a welcome mat without having to totally empty their wallets.
These petite residences have been lauded as the answer to post-disaster housing crises, suggested as a solution for San Francisco's growing homeless population, and praised by minimalists as chic, sustainable escapes from modern maximalist life. Still, tight restrictions prohibit buyers from purchasing land and plunking down foundational tiny homes; but as Curbed reports, you can easily tow one on wheels or plop one down as an accessory unit in your own backyard.

---
Now, as Gizmodo suggests, purchasing your own tiny house is literally as easy as clicking "Add to Cart" on Amazon. So grab your Ikea catalogs and start designing your future tiny home—here are our picks for the cutest pre-fab designs that can be delivered right to your door.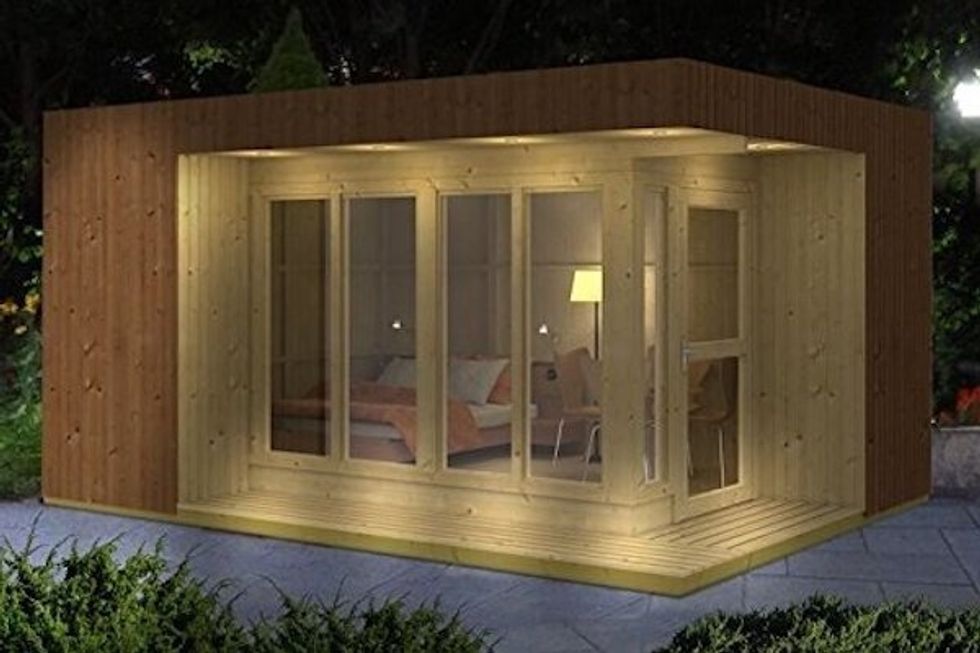 The Arlanda garden house is perfect for design lovers.(Courtesy of Allwood)
Allwood House and Cabin Kits
When it comes to style, the Allwood brand has some of the best tiny homes on the market, and in a range of looks and prices. On the lower end of the budget scale is the 110 square-foot Lillevilla Escape ($4,290, plus free shipping), a shell of cabin modeled after the simplistic safari tents of the Serengeti. All materials are nontoxic and the Lillevilla is said to be easy to build, though for about $800 you can hire a contractor to put it together in one day.
If the cottage is too quaint for your taste, the 1800square-foot Arlanda Garden House (starting at $7,290, plus free shipping) takes its cues from Japanese tea houses and is sure to tempt design mavens with its high-quality, naturally stained Nordic wood and floor-to-ceiling sliding windows. The one-bedroom interior has cordoned-off sections that could be put to good use for writing or meditation; kitchen and bathroom plumbing can be included upon request. But word to the wise: While it's technically feasible to build this unit atop a wheeled trailer, Allwood recommends a cement foundation. This one may work best as a home office or guest quarter.
Not exactly tiny but nonetheless small and orderable online, Allwood's 1,108-square-foot, two-story Eagle Point Cabin ($46,900, plus free shipping) has a modern-rustic vibe thanks to Nordic Spruce wood planks. Intended as a standalone retail shop or private residence, this one is highly customizable and perfection takes time—expect to receive your cabin at least 45 days after purchase.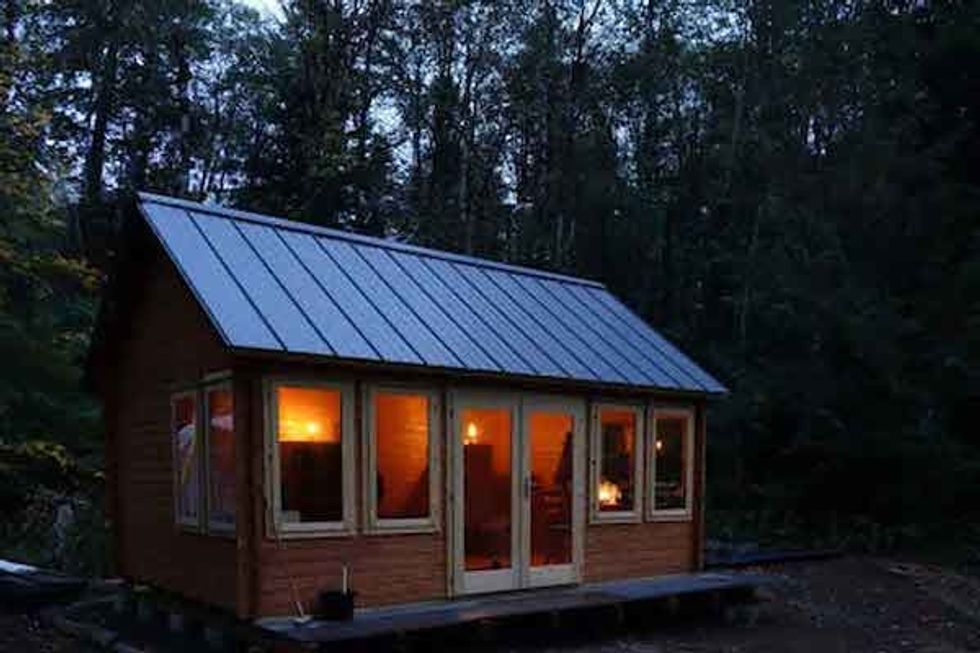 (Courtesy of BZBCabins.com)
BZB Cabin's Lakeview Log Cabin
If you're lucky enough to have a country house around, say, the Russian River or Lake Tahoe, BZB's Lakeview Log Cabin (starting at $7,900, plus $5 shipping) would make just the loveliest waterfront boat house or guest room. At 209 square feet, this baby has plenty of dual-pane windows to let in natural light. (You might want to consider UVA/UVB-absorbing glass to reduce indoor temperature and glare.)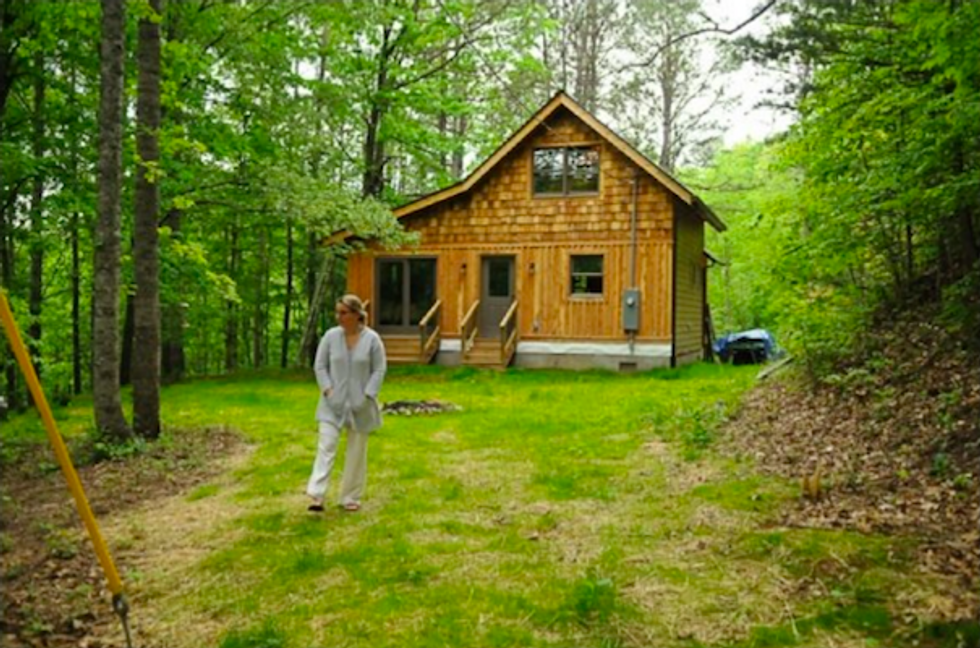 Goshen's Osborne cabin offers a little more room to move about.(Courtesy of Goshen)
Goshen's Timber Frame Osborne Cabin Kit
If 200 square feet is too much of a squeeze, stretch your legs in Goshen Timber Frames' two-bedroom, one-bath handcrafted Osborne Cabin ($59,321, plus $5 shipping), where 725 square feet make it as spacious as a San Francisco studio apartment and tongue and groove decking promises nights sipping hot toddies on the porch. Each kit comes with all the sustainably harvested wood panels, thick-paned glass windows, and insulation you'll need. Because of foundation requirements, this guy is not suitable for wheeled trailers; think of it as your cabin getaway in the woods.