If long walks on the beach, piña coladas by the pool, and afternoon naps sound like a snore, then the hustle and bustle of Mexico City (population: 19.3 million) might be just the thing. A far cry from your standard sleepy beach town, Mexico DF (Distrito Federal) is home to top-notch restaurants, 150 museums, and a flourishing art scene.
---
Like San Francisco, this is a city of neighborhoods, each with its own distinct identity. While artists and creative types flock to bohemian Roma for its galleries, boutiques, hip bars, and restaurants, Polanco is the destination for swanky shopping. Condesa, meanwhile, dates to the turn of the 20th century and is home to magnificent old homes, cafes, and parks.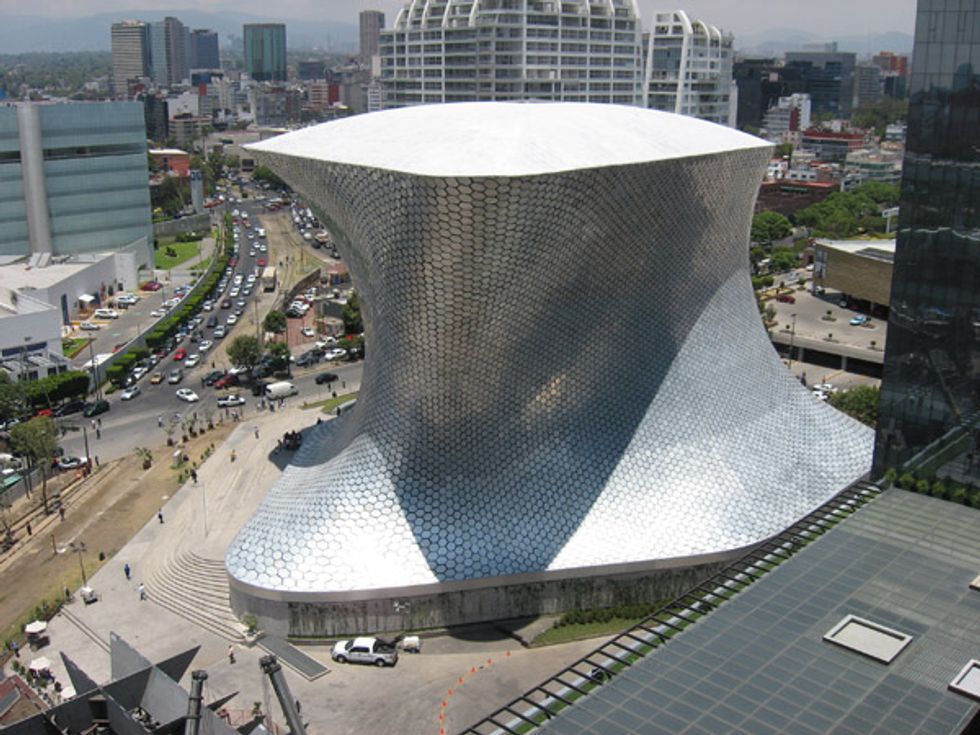 Mexico City has an eclectic blend of cultures and histories. That's what makes it a dynamic destination. As you stroll down one of DF's tree-lined streets, you may have to pinch yourself as a reminder that you are not, in fact, touring a rustic European town.
For those who love the challenge of finding their way around, give the efficient subway a go. Otherwise, taxis are your best bet. Local cab stands are plentiful and guarantee a ride with an authorized driver. If you're adventurous and pretty fluent in Spanish, you can see the sights on two wheels thanks to Ecobici, a new bicycle share program with rental locations around the city. Ecobici bikes are mainly used by locals but are a fun way to see the sites.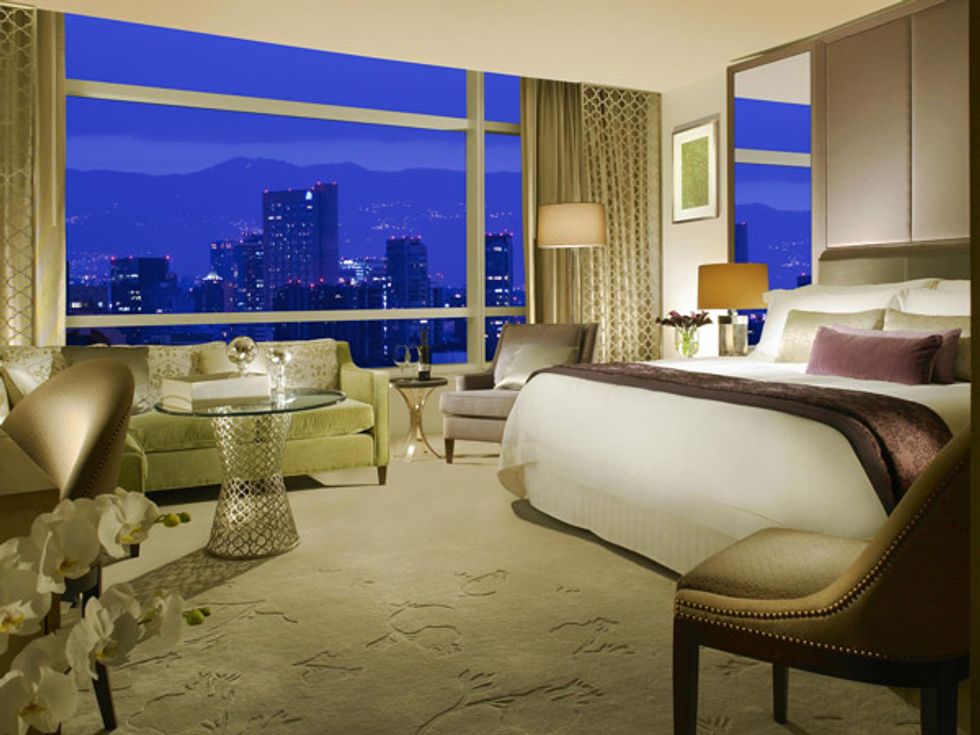 STAY
Centrally located, the St. Regis Mexico City (439 Paseo de la Reforma, 555-228-1818, starwoodhotels.com/stregis) is the ultimate in luxury—think 24-hour butler service, Pratesi linens, and an LCD TV built into the bathroom mirror. Pamper yourself at the hotel's Reméde Spa, and make time for a dip in the relaxation pool before heading out to explore. The hotel sits across the street from the Fountain of Diana the Huntress and overlooks the historic Paseo de la Reforma, one of the city's main arteries marked by plazas and monuments. If you're on a budget, be treated like family at The Red Tree House (6 Culiacan, 555-584-3829, theredtreehouse.com), a quaint bed and breakfast in the beautiful Condesa neighborhood.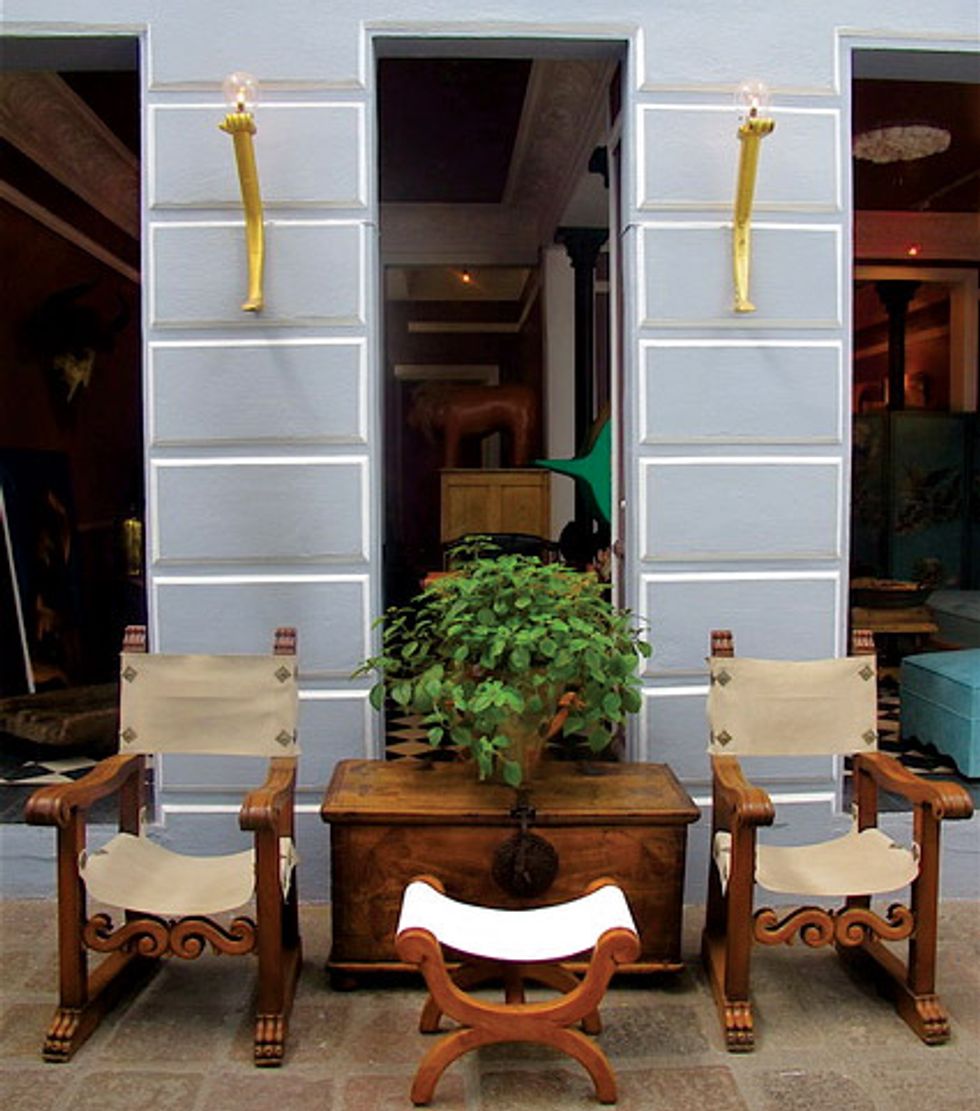 SHOP
Polanco is the Union Square of Mexico City, so expect to find a Gucci-clad, Louis Vuitton-toting set perusing the shops along Avenida Presidente Masaryk. Bypass the international chains for a quick stop at Common People (149 Emilio Castelar, 555-281-0800), a gorgeous curiosity shop chock-full of beautiful books, furniture, and vintage home decor as well as designer wares from Commes des Garcons and Alexis Bittar. If vintage furniture gets you going, pop into Chic by Accident (49 Alvaro Obregon, 555-511-1312), a must-see in Roma—one of the city's hottest places to hang out.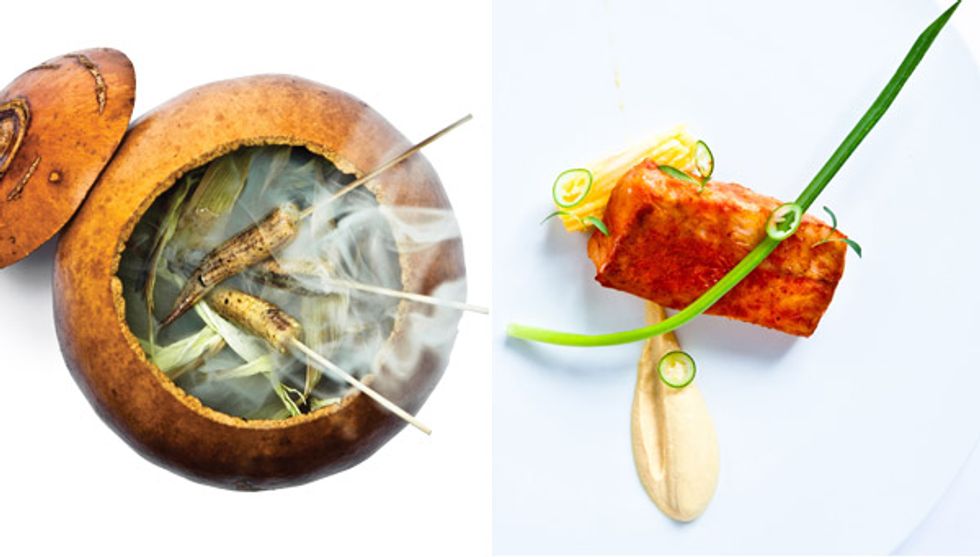 EAT
Everyone's buzzing about Pujol (254 Francisco Petrarca, 555-545-3507, pujol.com.mx) and for good reason. On the menu are toasted insects—just one way the fine-dining restaurant integrates traditional Mexican ingredients onto its menu. For more down-to-earth eats, nosh on tuna tostadas and soft-shell crab at lunch spot Contramar (200 Durango, 555-514-3169, contramar.com.mx), or savor the best taco you've tasted at Taquería El Califa (15 Circuito Medicio, 555-611-0874, elcalifa.com.mx). If you're after a night on the town, check out La Botica (Alfonso Reyes 120, 555-212-1167) for a few beers and all the mezcal you can handle.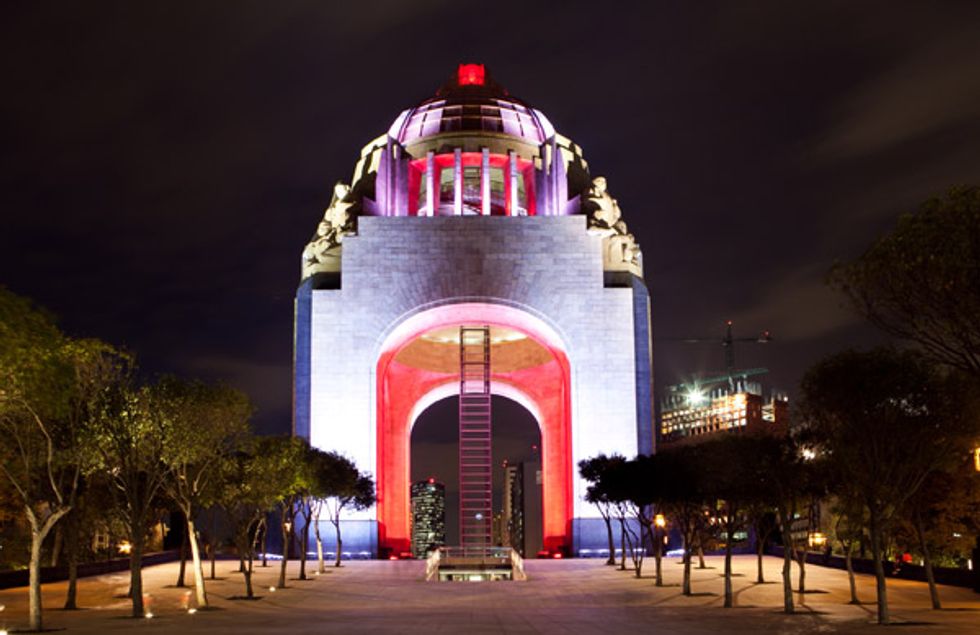 PLAY
Established in 1535, the Casa de Moneda (295 Paseo de la Reforma, 555-208-9982, cmm.gob.mx) is the oldest mint in the Americas. It's a stunning, impeccably preserved relic of the past. Once the Aztec capital city of Tenochtitlan, Mexico City also houses some serious ancient ruins. Looking at the Templo Mayor (Seminario and Justo Sierra streets)—a pre-Hispanic monolith that looks more like a set for Indiana Jones than a real historic monument—it's hard to believe the remains were largely undiscovered until 1978. For spectacular city views, climb the Monument to the Revolution (Plaza de la República), Mexico City's answer to Paris' Arc de Triomphe. You'll also want to pay your respects to El Angel on Paseo de la Reforma, a memorial honoring Mexico's independence.