By
The Bay Area is home to some seriously iconic music venues: the Greek, the Fillmore, Golden Gate Park. But sometimes the best shows go down in the most unexpected places. Here are seven unique music joints with stories all their own. 
While 1192 Folsom may be best known for the culinary accomplishments of resident restaurant Citizen's Band, as well as the club's arty gatherings and monthly Quick Draw event, F8 also plays host to top-notch music. Legit DJs regularly spin on the club's custom sound system upstairs. Go for Housepitality on Wednesdays and Stamina Sundays, one the city's best drum and bass shows.  //  1192 Folsom St (SoMa), feightsf.com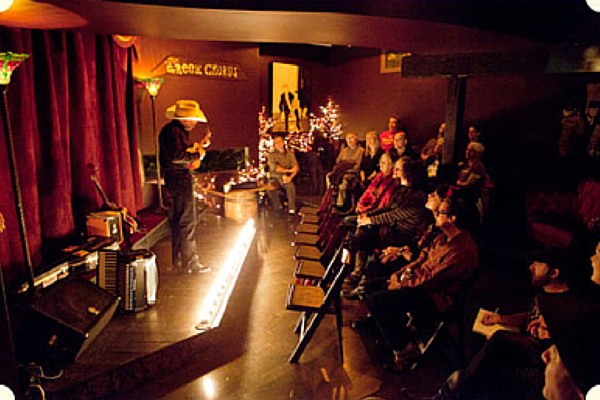 (Courtesy of The Lost Church)
Tucked inside an angular building designed by famed SF artist David Ireland, The Lost Church has a storied artistic past. Once home to the Capp Street Project—an experimental installation space and artist residence through the 1980s and '90s—The Lost Church, now owned by Brett and Elizabeth Cline, is a one-of-a-kind multimedia venue and production facility for art, sound, and video recording.  //  65 Capp St. (Mission), thelostchurch.com
An East Bay institution, the 924 Gilman Street project was founded in 1986 as a safe space for bands to play and interact with the community without the limitations of conventional shows. Historically a punk venue, it spawned bands like Green Day, Operation Ivy, Rancid and The Offspring during the '90s punk revival. Nowadays, the Alternative Music Foundation is a volunteer-run, nonprofit that maintains Gilman's DIY ethics and—an increasing rarity among music clubs—still welcomes all ages so long as all participants are drug- and alcohol-free.  //  924 Gilman St (Berkeley), 924gilman.org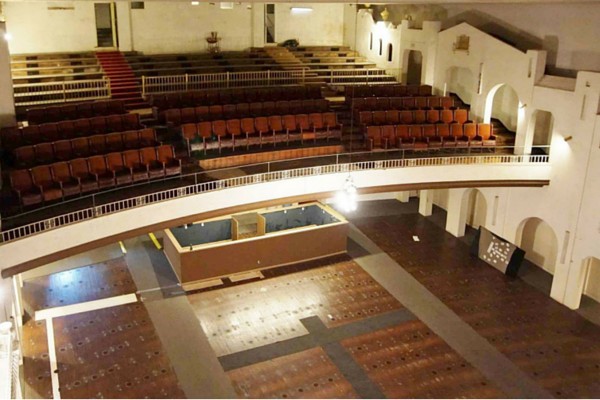 (Courtesy of Palace Theater Oakland)
Constructed as a vaudevillian theater in 1923, the Palace was converted into a movie house in the 1930s and later became the home of a Baptist church in the 1950s. Now, thanks to proprietor Lucid Dream Lounge, an experimental group interested in interactive theater, the Palace has returned to its roots as an entertainment hall. Inside, the original balcony provides a bird's eye view of the action, whether it's music, theater, film or a community fashion show. LDL is gradually restoring the place to its original grandeur.  //  1445 23rd Ave. (Oakland), palacetheateroakland.com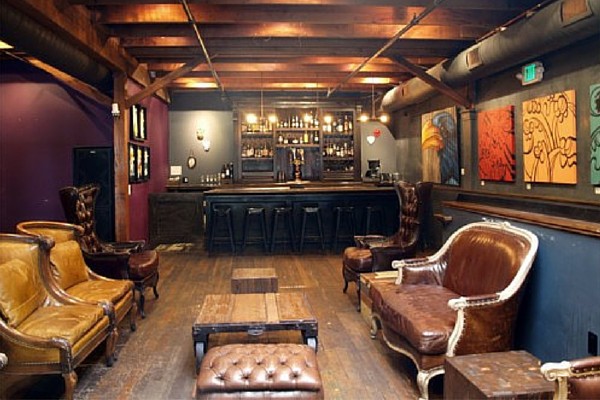 (Courtesy of Era)
This gorgeous lounge in Oakland has a distinctly elegant feel. Downstairs you'll find a 35-foot vaulted and hand-plastered ceiling and an equally long steel-and-concrete bar. Upstairs, vintage leather seating, a mix of modern and antique furniture, and a handblown glass chandelier set the scene for contemporary art exhibits and boutique cocktails. Era offers a wide variety of live music, from hip hop to Latin to Caribbean and beyond.  //  19 Grand Ave. (Oakland), oaklandera.com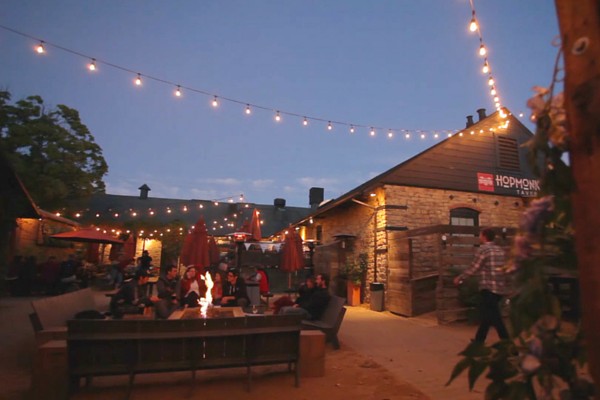 (Courtesy of HopMonk)
While beer aficionados will be famiiar with Hopmonk Tavern's tasty home brews, the spot's music venue, The Abbey, is bringing an eclectic mix of tunes to Sonoma County—from reggae and world beats to some of the biggest names in the West Coast electronic music scene. Sit outside in the luminsescent beer garden or head inside for acts as disparate as Leon Russel and The Floozies.  // 230 Petaluma Ave. (Sebastopol), hopmonk.com
DON'T MISS A BAY AREA BEAT! SUBSCRIBE TO OUR NEWSLETTER.