By
Sandwiched between the Marina and Pacific Heights, Cow Hollow is a stroll down shopping lane for yoga pant-wearing ladies with strollers and small dogs. The main drag, Union Street between Divisadero and Laguna, is great for a walk, with plenty of restaurants, bars, coffee and juice shops to stop and refuel.
EAT & DRINK
Wrecking Ball Coffee Roasters
When pics of the pineapple wallpaper started popping up all over Instagram, we knew Wrecking Ball would soon become one of San Franciso's favorite spots to sip on freshly brewed coffee and nibble yummy pastries.  //  2271 Union St, wreckingballcoffee.com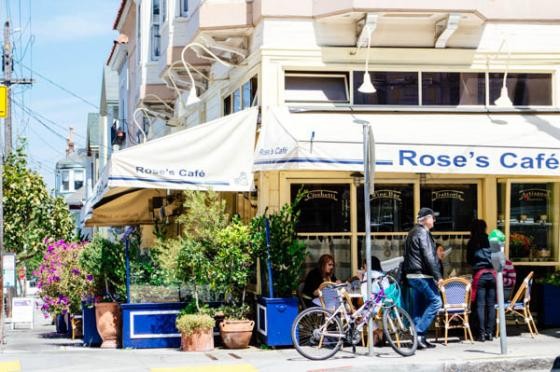 Rose's Café
Pizza for breakfast? We're in. Since 1997, this Union Street eatery with all the flavor of Italy has been a go-to for ladies who lunch during the week and families on the weekends.  //  2298 Union St, rosescafesf.com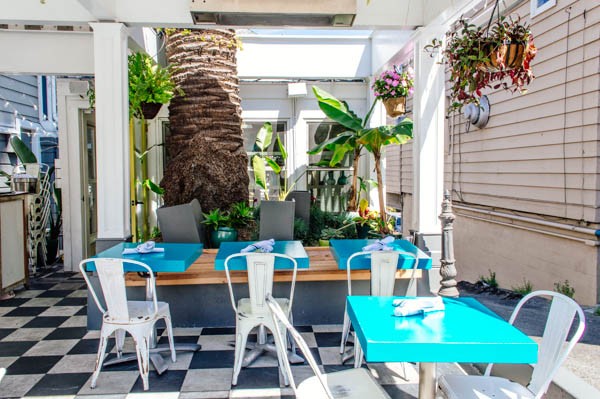 The Palm House
Nestled around what is said to be the second oldest palm tree in SF, the Palm House serves a tropical menu in its Caribbean-Colonial dining room. While the outdoor patio is inviting for an al fresco lunch, the huge bar inside is perfect for hot nights and cool drinks.  //  2032 Union St, palmhousesf.com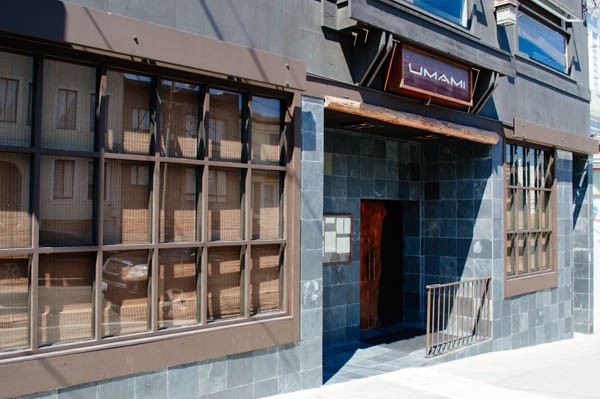 Umami
Hard-to-find fish is the specialty at this urban izakaya, which serves sophisticated sushi in addition to ramen, crispy potstickers, and crazy-good Kobe steak tartare. Sumo Hour (5:30-6:30pm) brings a special menu and half-priced wine.  //  2909 Webster St, umamisf.com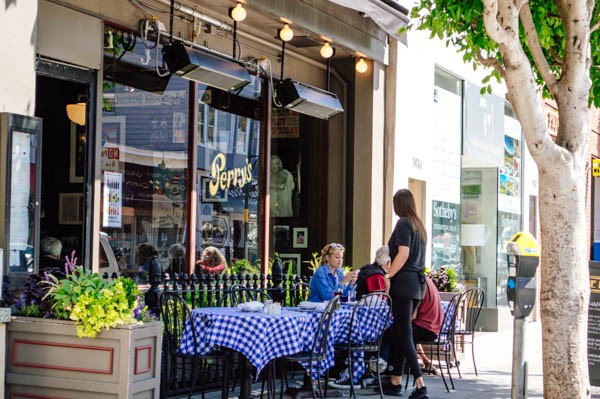 Perry's
Who doesn't love the casual all-American vibe at Perry's, where, for over 45 years, traditional Cobb salads, burgers, steaks, and mac-and-cheese have sated the neighborhood. With its checked tablecloths and bustling bar, the New York–style bistro is a favorite gathering place for business lunches, drinks amongst sports fans, and weekend brunch on the sunny sidewalk.  //  1944 Union St, perryssf.com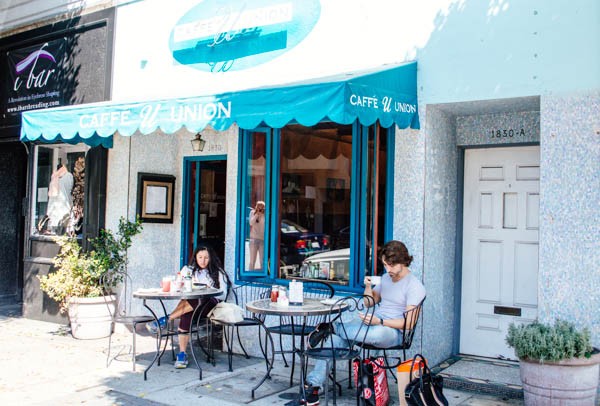 Caffé Union
With a sweet coat of blue paint and just two outside tables, Caffé Union looks like it wandered into Cow Hollow from some French country village. Order blueberry pancakes or the Caffe Union Poach and a bloody mary for an easy start to the day. Breakfast and lunch are served daily, with dinner on Fridays and Saturdays only.  //  1830 Union St, 415-673-4119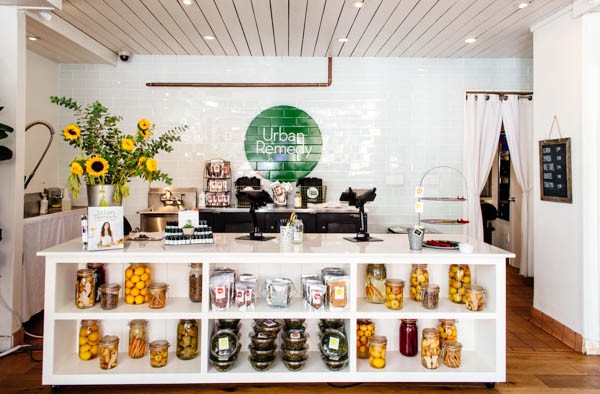 Urban Remedy
With Cindy Crawford as its most high-profile fan, Urban Remedy caters to health nuts with everything from raw snacks and cold-pressed juices to healthy meal plans, with a focus on clean eating, balanced nutrition, and traditional Chinese medicine.  //  1957 Union St, urbanremedy.com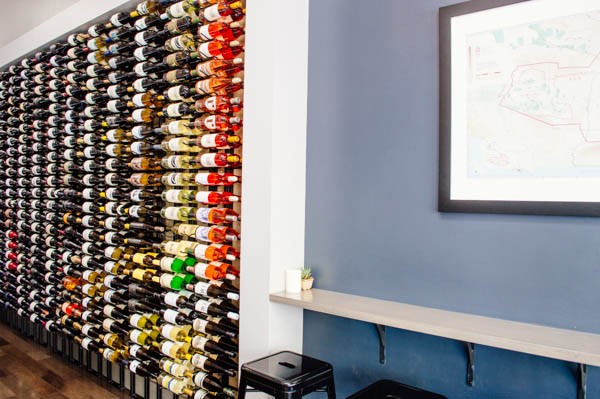 West Coast Wine & Cheese
As its name suggests, this cozy wine and cheese bar sources its provisions from California, Oregon, and Washington. Small plates round out the offering for an easygoing date night.  //  2165 Union St, westcoastsf.com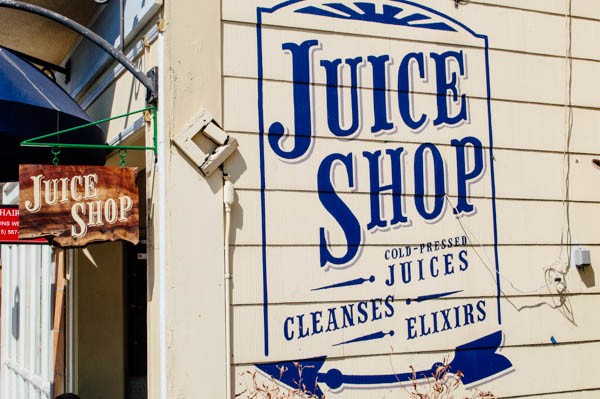 Juice Shop
Given the well known prevalence of Lululemon pants in the neighborhood, it should come as little surprise that not one cold-pressed juice joints call Cow Hollow home. Juice Shop is all about healthy elixirs, made with organic ingredients, to gently help you cleanse and revitalize your body. Even if you're not into cleansing, their Instagram will make you crave a green juice.  //  1994 Union St, juiceshop.com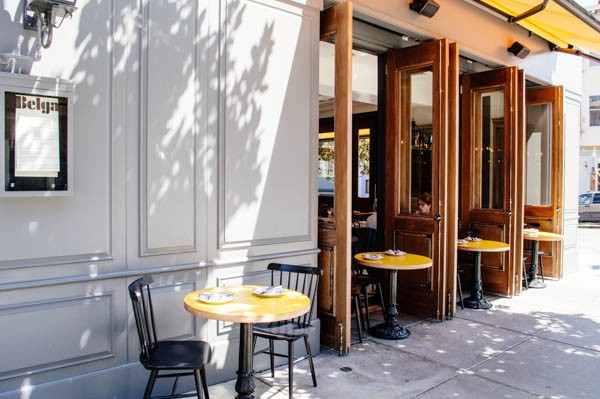 Belga
Belgian meets German meets Californian fare in this sleek, modern brasserie that does comfort fare right. We're talking brioche beignets with cinnamon sugar and whipped crème fraiche; Belgian waffles; pork schnitzel with braised cabbage, spätzle and sunny eggs... Oh yes, we predict a bright future for Belga.  //  2000 Union St, belgasf.com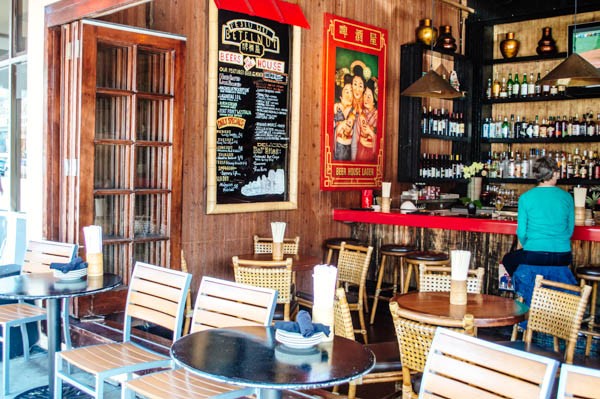 Betelnut
Inspired by the street food pubs of far-flung harbors, Betelnut is a lively eatery serving Asian dishes with a twist, handcrafted cocktails, and international beers. From 4-7pm, happy hour means $4 beer, $5 zen sangria, and well-priced snacks.  //  2030 Union St, betelnutrestaurant.com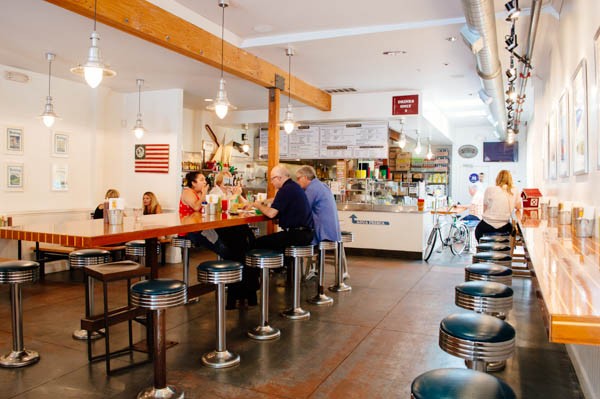 Tacko
Great for a quick bite before catching a movie, Tacko has the nautical feel of the East Coast, the stools of a classic diner, and a Mexican menu that makes it feel like a mini vacation.  //  3115 Fillmore St, tacko.co
SHOP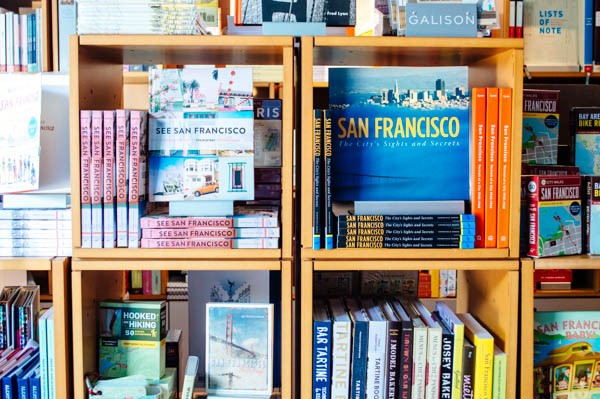 Chronicle Books
It may be petite, but we still get lost at this outpost of our favorite SF book publisher. Colorful tomes of all topics are just waiting for a spot on your bedside table.  //  1846 Union St, chroniclebooks.com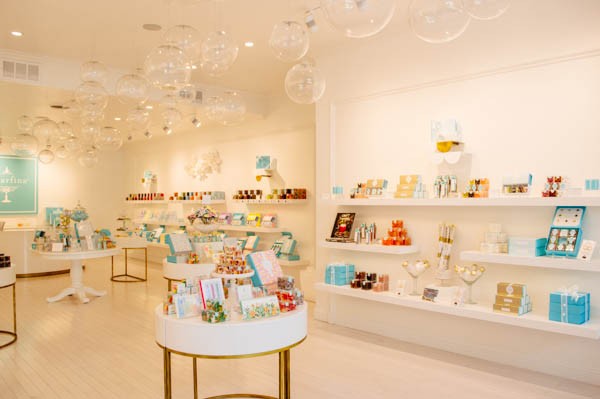 Sugarfina
The bright white space brims with good things in small boxes. Gourmet bonbons from all over the world will delight candy lovers of all ages. Need a hostess gift? This is a one-stop shop.  //  1837 Union St, sugarfina.com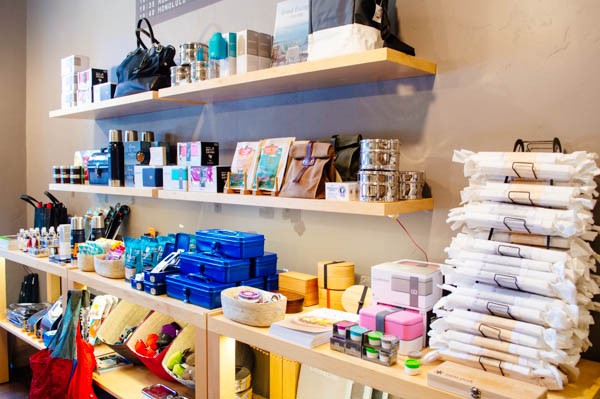 Itoya Topdrawer
"Tools for nomads" is the slogan of this Japanese stationery company, which chose Cow Hollow for its first U.S. outpost. You will find everything from colorful markers to stainless steel bento boxes. Presents for modern wanderers abound.  //  1840 Union St, itoyatopdrawer.tumblr.com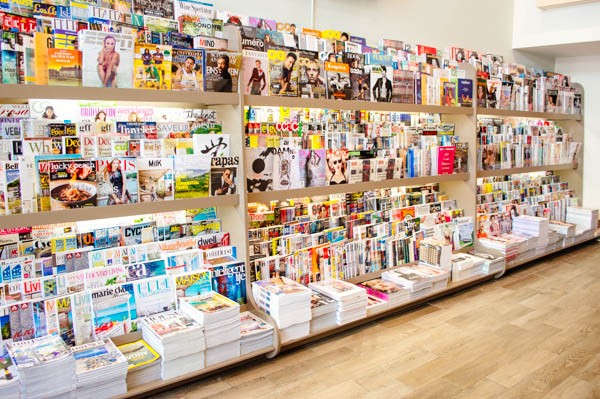 Juicy News SF
Print is not dead. At least not at this luxe new home of beloved newsstand Juicy News, which recently moved to Union Street from its longtime home on Fillmore. Fashion girls love this magazine shop for its glossy mastheads as well as indie editions and traditional gazettes.  //  2181 Union St, 415-441-3051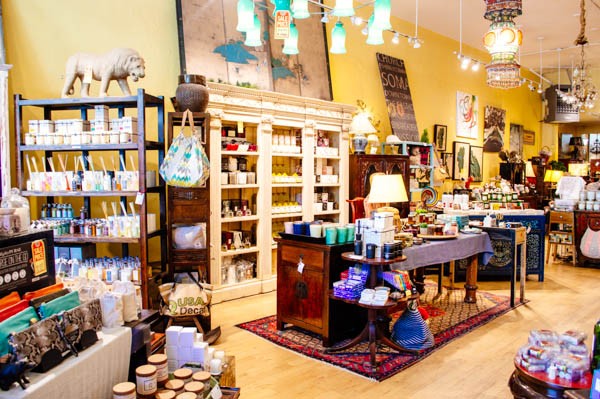 Eurasian Interiors
For cozy nights back at the humble abode, this 10-year-old home shop has everything you need: scented candles, blankets, socks, and various other apartment odds and ends you didn't know you needed. There's also an interesting selection of Chinese antique furniture.  //  1861 Union St, eurasianinteriors.com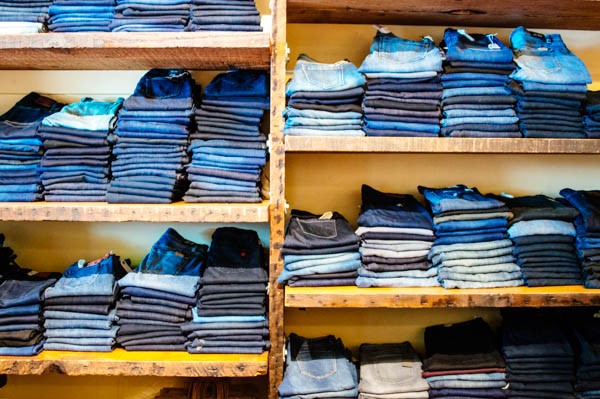 The Blues Jeans Bar
Hi, we'd like one pair of skinny jeans in dark denim, double-dyed, not distressed, thank you very much. Yep, buying jeans is just that easy at this denim bar, where both guys and gals seek professional help. Keep an eye on the store—they are getting a makeover.  //  1829 Union St, thebluesjeanbar.com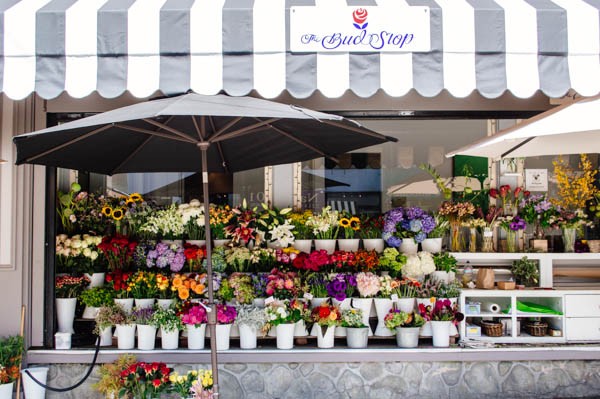 Bud Stop
But a mere hole in the wall, this bloom shop is doubtless one of the cutest in town. Just try to pass by without snapping up some of these luscious petals.  //  2200 Union St, thebudstop.com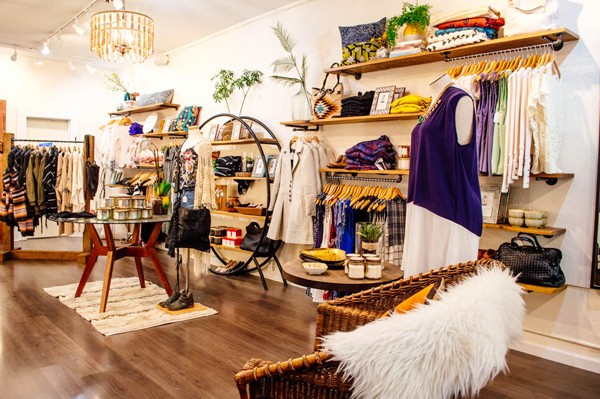 Marmalade Shop
A go-to for boho-inspired clothes, jewelry, and home decor for almost 10 years, this Union Street is enjoying a recently refreshed space.  //  1843 Union St, marmaladesf.com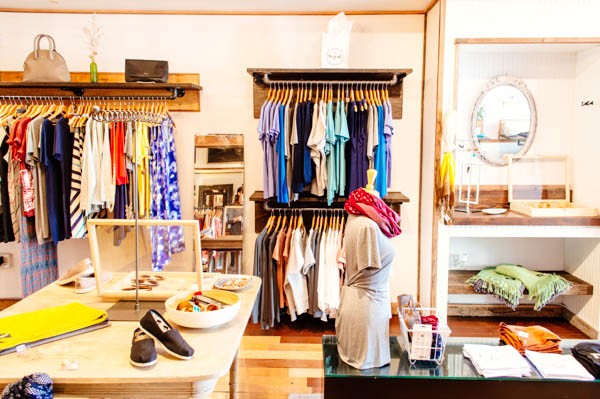 BeGood Clothing
Be good. Do good. Buy good. That's the idea here, where garments and accessories are conscientiously curated from sustainable sources and support local brands and designers.  //  2127 Union St, begoodclothes.com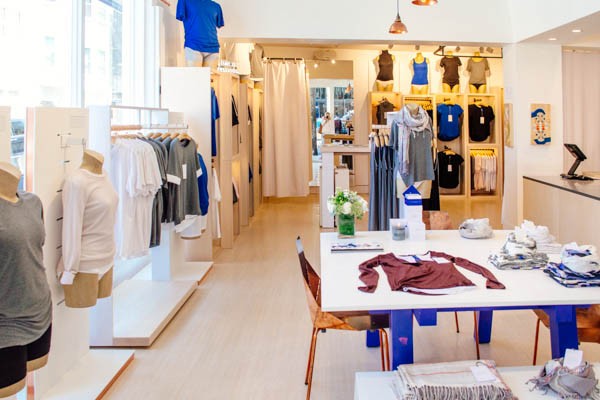 Kit and Ace
Get all the luxury and softness of cashmere with none of the fussy care instructions at Kit and Ace, the company that coined the term "technical cashmere." These are elegant basics, for men and women, that promise to wear well and keep their shape.  //  3108 Fillmore St, kitandace.com
Sur la Table
Arm up for your next quickfire challenge at Sur la Table, and check out their new test kitchen with rotating cooking classes—you can learn to make everything from pizzas to French macarons.  //  2224 Union St, surlatable.com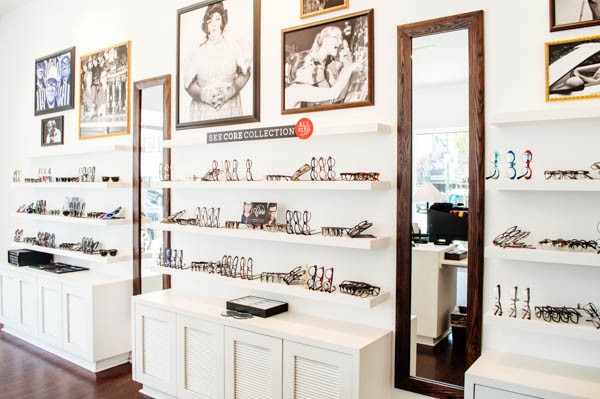 See Eyewear
We have at last embraced our need for spectacles, and we're liking the big selection and approachable prices at See Eyewear. Super-friendly service makes dropping coin for readers all the more pleasant.  //  2100 Union St, seeeyewear.com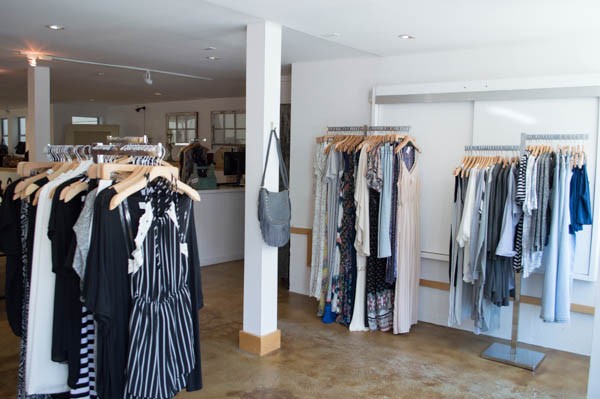 Liv Fashion Boutique
Liv is kind of a hidden gem—spacious, neatly organized, and top-notch when it comes to modern-bohemian designs at reasonable prices.  //  3030 Fillmore St, livfashionboutique.com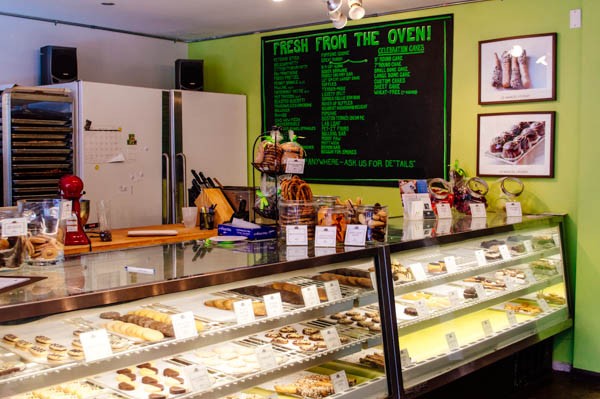 Le Marcel Dog Bakery
If you took your doggy on this shopping stroll, then he deserves a treat, too. Make your furry friend happy with a freshly baked cookie or two from Le Marcel.  //  2066 Union St, lemarceldogbakery.com
PLAY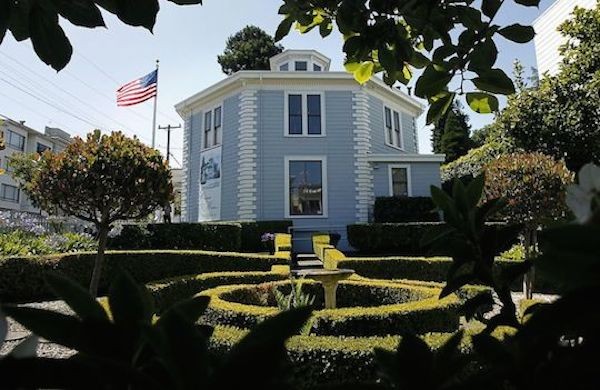 (Photo by Michael Macor, The Chronicle)
McElroy Octagon House
Swing by the corner of Gough and Union to peep one of our city's three remaining octagon houses. Built in 1871 by William C. McElroy, this quirky blue house became an official San Francisco landmark in 1971.  //  2645 Gough St
Allyne Park
Just next to the McElroy Octagon House is quaint little Allyne Park. Its beautiful garden is a nice spot to take a load off after a day of marathon shopping.  //  2609 Gough St
DON'T MISS A BAY AREA BEAT! SUBSCRIBE TO OUR NEWSLETTER.