By
With the same stunning views as its ritzier neighbor Nob Hill, Russian Hill has a pace and vibe all its own: still posh, but the kind of place where everyone knows your name and where the cable car still has some seats available.
EAT & DRINK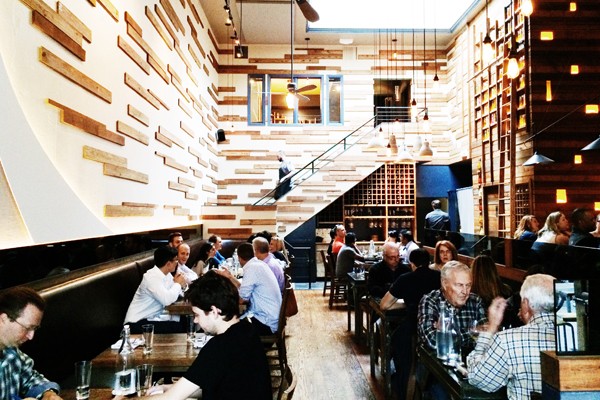 Reverb
Formerly Verbena, this spacious resto with high ceilings and funky details is ready for date night. Tuck into New American comfort food (hello, fried chicken and waffles) from chef Ryan Shelton, before continuing the evening with craft cocktails at the bar.  //  Reverb, 2323 Polk St, reverbsf.com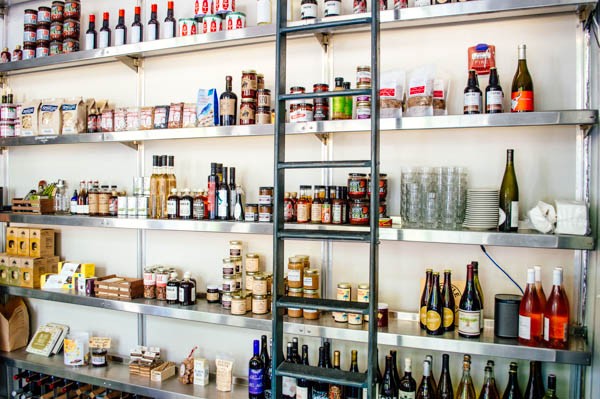 Union Larder 
Take your picnic basket to this stylish larder and stock up on cheese, charcuterie, wine and all kinds of artisan provisions. Head for the park, or grab a snack at the long, metal bar where you sunny windows lend a view to the cable cars rolling up and down the Hyde Street.  //  Union Larder, 1945 Hyde St, unionlarder.com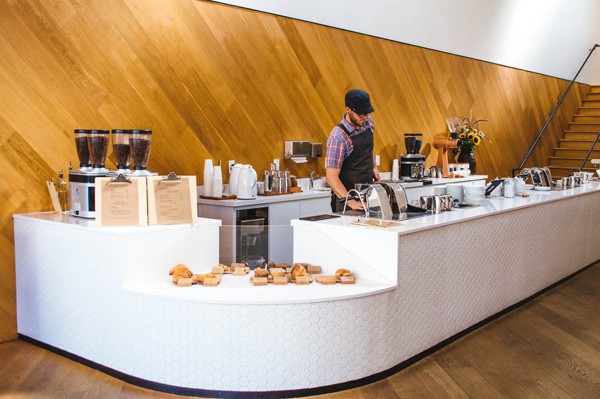 Saint Frank 
All the caffeine notwithstanding, Saint Frank's minimalistic interior is a calm, cool space to get some work done or to escape the outside world for a cup of freshly brewed coffee.  //  Saint Frank, 2340 Polk St, saintfrankcoffee.com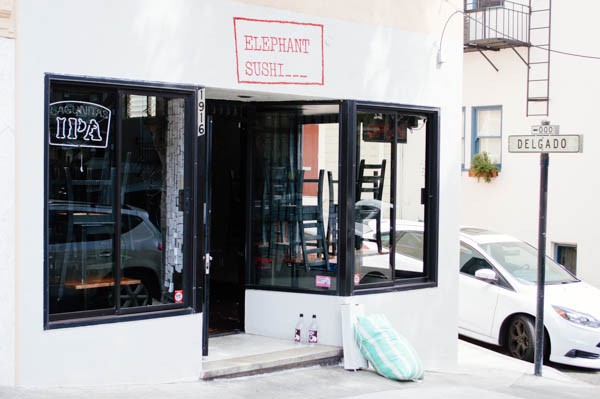 Elephant Sushi 
This is the place to be at happy hour, when $2 whiteout rolls and sake bombs get the evening going. The space is small, so it's really best for groups of four or less. Go for fresh traditional sushi jazzed up with a few unexpected flavors.  //  Elephant Sushi, 1916 Hyde St, elephantsushi.com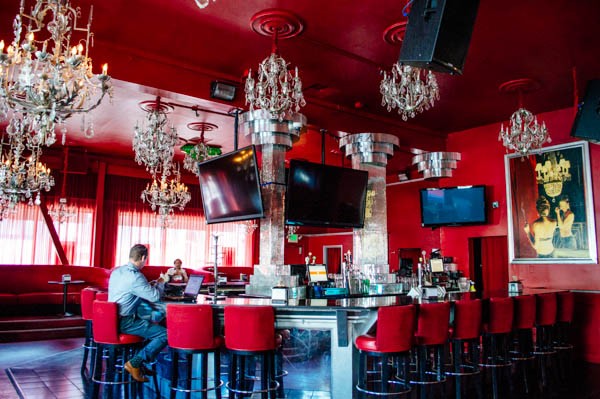 Nick's Crispy Tacos
Okay, so it kind of looks like a strip joint. But we promise, the only thing taking the stage are the pretty decent tacos. Taqueria by day and a bar by night, Nick's remains a longtime favorite among neighborhood types.  //  Nick's Crispy Tacos, 1500 Broadway, nickscrispytacos.com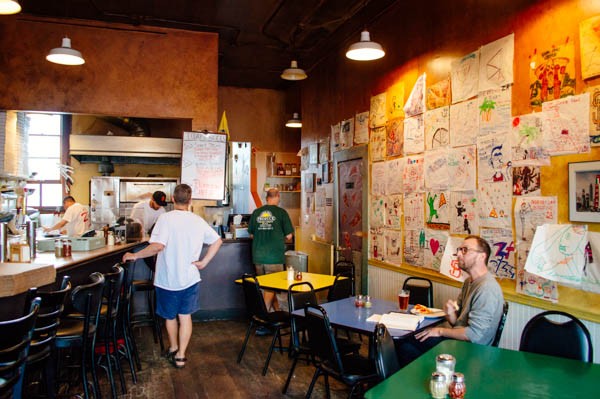 Za Pizza
The neighborhood's love for this small, family-owned pizzeria can be seen in the many kids' paintings decorating the walls. Seats are scarce, so we like to take the cheesy slices outside for people-watching.  //  Za Pizza, 1919 Hyde St, zapizzasf.com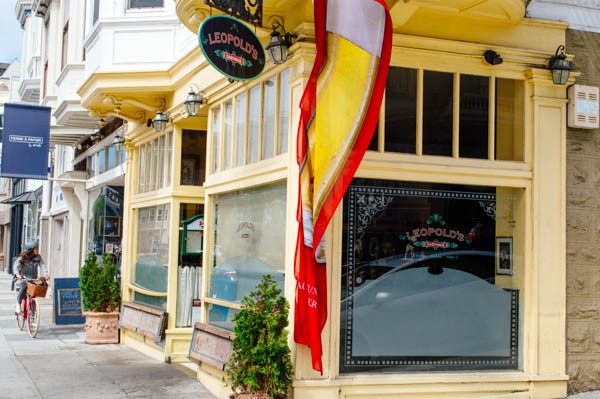 Leopold's
If you've never been to Oktoberfest in Munich, Leopold's is your best chance to get a taste here at home. Alpine decor, big pitchers of beer, hearty food (think wiener schnitzel, käsespätzle, and apfelstrudel), and a lively atmo will transport you to the land of lederhosen.  //  Leopold's, 2400 Polk St, leopoldssf.com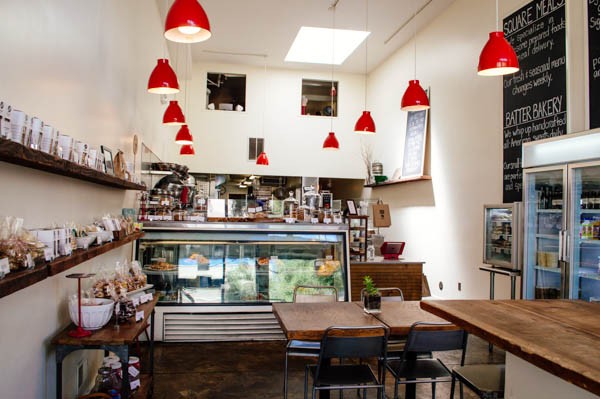 Square Meals
When you need it quick and healthy, Square Meals has organic, freshly made, wholesome foods to relish at a cozy cafe, take home, or have delivered to your door.  //  Square Meals, 2127 Polk St, squaremealssf.com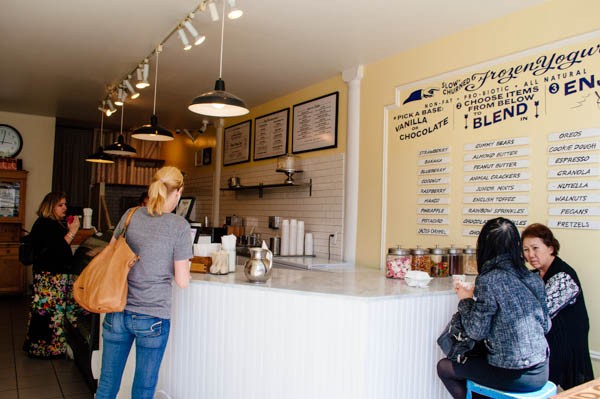 Loving Cup
Sweet and fluffy rice pudding in rotating flavors, as well as made-to-order frozen yogurt with nearly endless combinations, make this old-fashioned sweet spot a must for dessert lovers.  //  Loving Cup, 2356 Polk St, lovingcup.com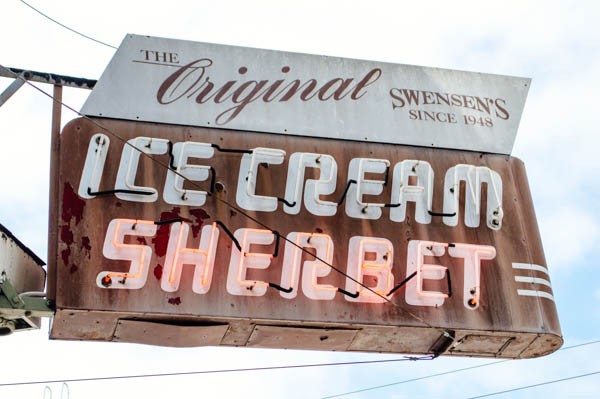 Swensen's Ice Cream
A landmark by any definition, the original Swensen's Ice Cream, in its picturesque spot with the ringing of cable cars outside, has been scooping with the best of them since 1948. What's your favorite flavor?  //  Swenson's, 1999 Hyde St, swensensicecream.com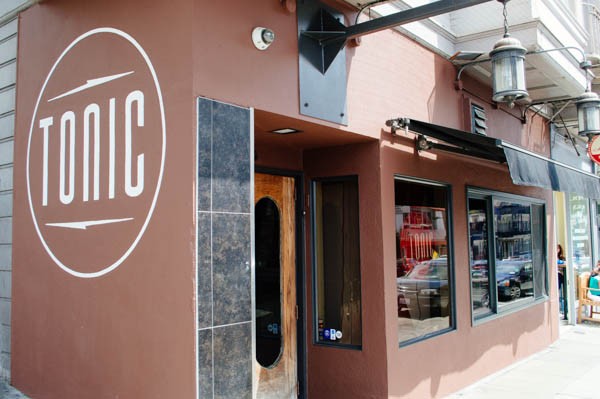 Tonic
Up for a bit of boozy trivia? Tonic has you covered. Drink craft cocktails, challenge your pals, make memories in the photobooth.  //  Tonic, 2360 Polk St, tonicbar-sf.com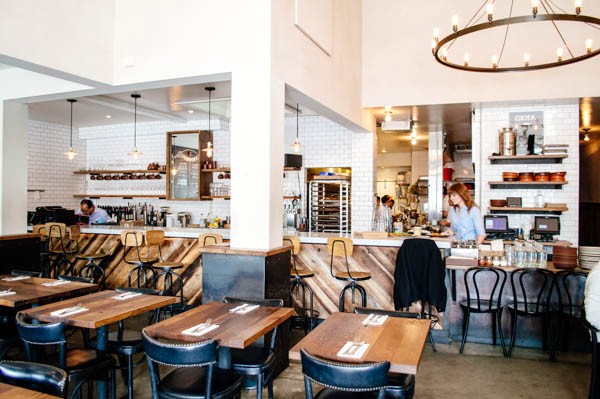 Gioia Pizzeria
The menu is scrawled on chalkboards at the industrial-cool SF outpost of the beloved Berkeley pizza joint. We're talking about East Coast–style pies, brought to the West Coast by a married duo with serious restaurant cred.  //  Gioia Pizzeria, 2240 Polk St, gioiapizzeria.com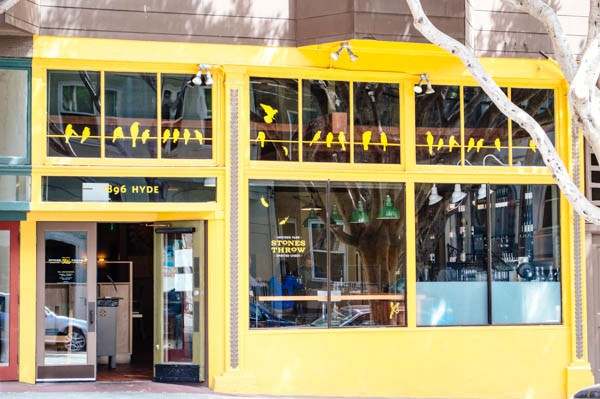 Stones Throw
This is a neighborhood restaurant with a seasonal menu that celebrates pure and simple Californian flavors...with a spin. Must try: puffed potatoes and eggs with cauliflower mousse.  //  Stone's Throw, 1896 Hyde St, stonesthrowsf.com
SHOP+PLAY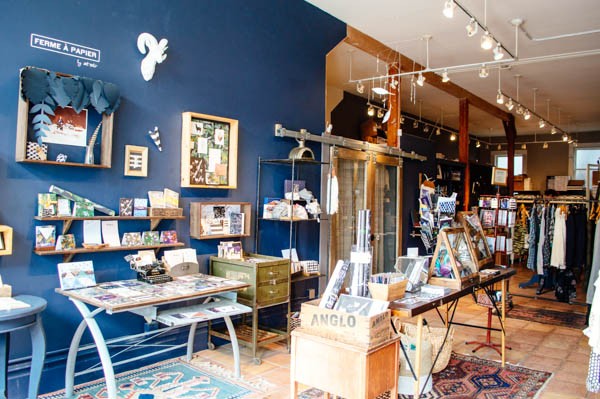 Freme á Papier
Cat Seto is a celebrity in the stationery world, known for her beautiful wedding paper, illustrations and designs. While you can find her work at stores nationwide, don't miss out on the artist's own shop, which also carries a lovely curated mix of jewelry and clothing.  //  Freme a Papier, 2406 Polk St, fermeapapier.com/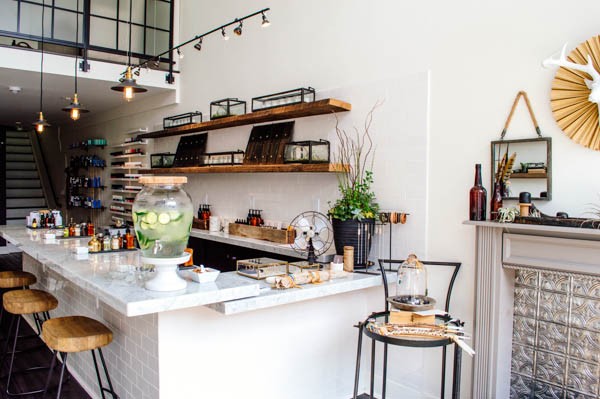 Parlor Mini Spa
Who doesn't need a pampering quickie? Parlor Mini Spa has all the potions and services needed to make you feel fresh and rested in no time. The menu offers facials, waxing, massage and more, mostly under 30 minutes.  //  Parlor Mini Spa, 2418 Polk St, parlorminispa.com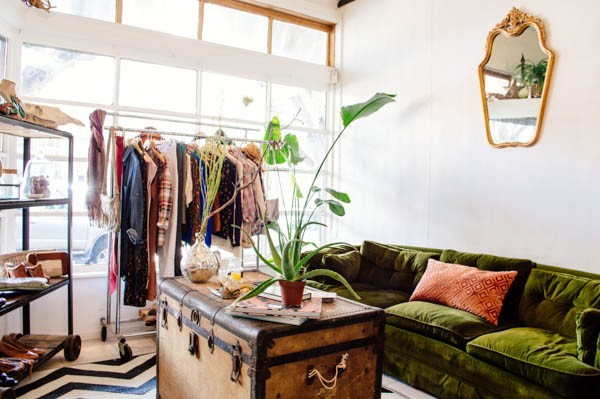 Sugar Society
Want smooth skin without the ouch-factor of waxing? Sugar Society promises less twinge by using sugar instead of wax. They have a nice selection of vintage clothes and baubles.  //  Sugar Society, 1504 Vallejo St, sugarsocietysf.com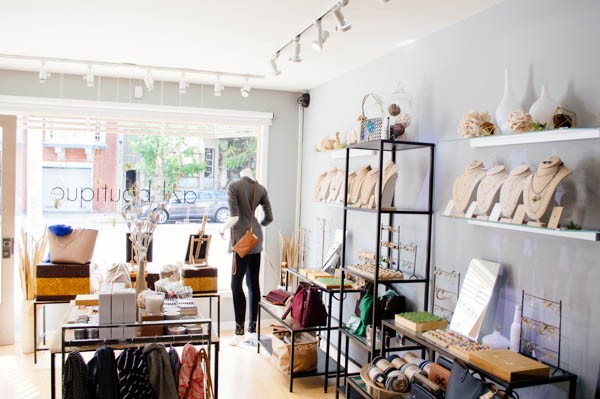 Azil Boutique
This charming little boutique is run by a jewelry designer named Liza, who sells her own line alongside other like-minded indie designers. Keep this one in mind for holiday gifts and occasions.  //   Azil, 2430 Polk St , shopazil.com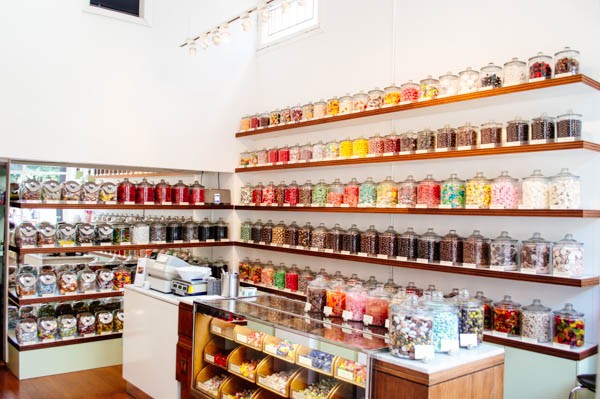 Candy Store 
The name says it all. Shelves are fully stocked with jars brimming with sweet stuff of all colors, shapes and flavors fro around the world. Mix and match everything from licorice to chocolates.  //  Candy Store, 1507 Vallejo St, thecandystoresf.com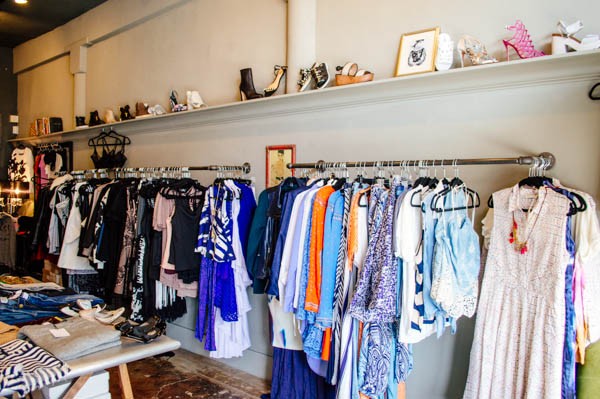 Capulet
Modern-day Juliets come to Capulet for romantic styles (maxi dresses!) that feel both modern and classic.  //  Capulet, 2354 Polk St, capuletsanfrancisco.com
TO DO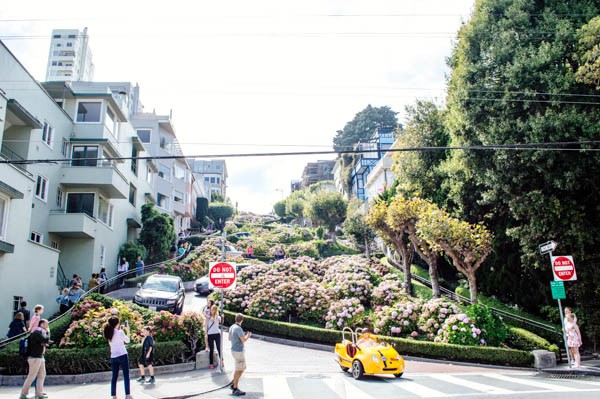 Lombard Street
How many tourists you can count per minute at this popular postcard landmark? True, it's crowded 24/7 and it's not even the most crooked street we have, but Lombard Street is a one-time must-see sight with lush flowers and pretty views. // map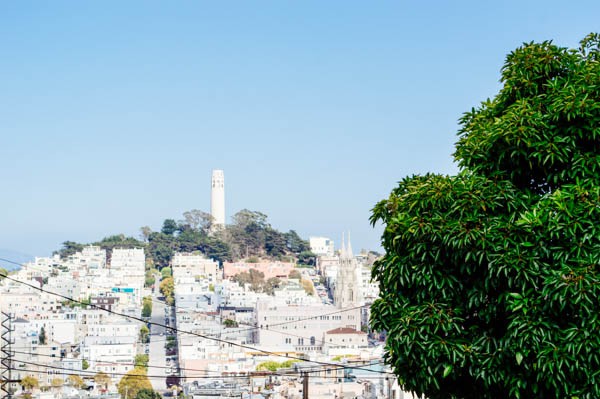 Ina Coolbrith Park
Small but with mighty views, this hidden park is perfect for hiding out with a book or having a romantic date away from the crowds at other well-frequented parks.  //  Vallejo & Taylor, map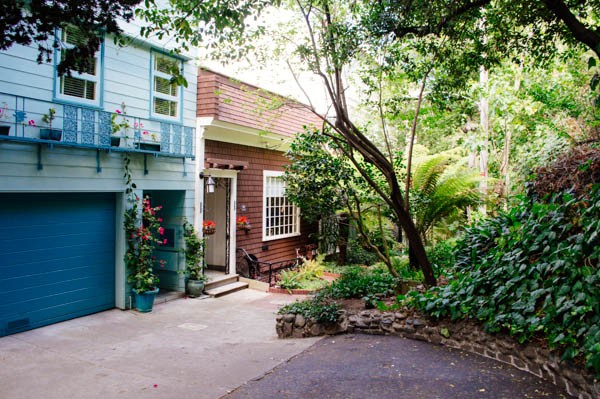 Macondray Lane
Known to bookworms as Barbary Lane, made famous by Armistead Maupin's Tales of the City, Macondray Lane is two blocks of cute cottages and narrow paths worth a stroll with a scoop of Swensen's Ice Cream.  //  map
DON'T MISS A BAY AREA BEAT! SUBSCRIBE TO OUR NEWSLETTER.