By
South African wines are making a splash in the city. Here few places where you can indulge in a sip of white, red or sparkling.
According to Nielsen data, South Africa is earning the attention of the US wine industry. The research has shown a 25-percent growth in value for total sales over 2016. Northern California is one of the nation's biggest markets for South African wine. "This means that people are not only drinking a lot more South African wines in this area, they're also drinking more wine in general," said Jim Clarke, who recently taught a wine class at the Town Hall restaurant in San Francisco.
Among the regional varietals, the white Chenin Blanc seems to be one of the most requested. Even wine critic Matt Kramer listed Chenin Blanc as one of the best bottles to try in 2017. "Chenin Blancs are leading the way in California, which makes sense since it's not a variety that competes directly with California wines. There isn't much Chenin grown here," says Clarke.
Fairly new to the palates of wine novices, South African bottles are starting to pop up more on menus at Bay Area restaurants and tasting rooms. For those who are curious to try them, here our favorite spots in the city to experience the South African wines.
Etcetera Wine Bar
"Try the Spice Route Pinotage, from the Swartland region. It is an old crossing of pinot noir and cincault. The resulting Pinotage grape has long been South Africa's favorite son. Some call it the 'enfant terrible' for its rough edges and dirty character. It is suitable for discerning lovers of the dark, hearty, and wild." says Matthew Curtis, wine director of Et Cetera Wine Bar. // Etcetera Wine Bar, 795 Valencia St. (Mission), etceterawinebar.com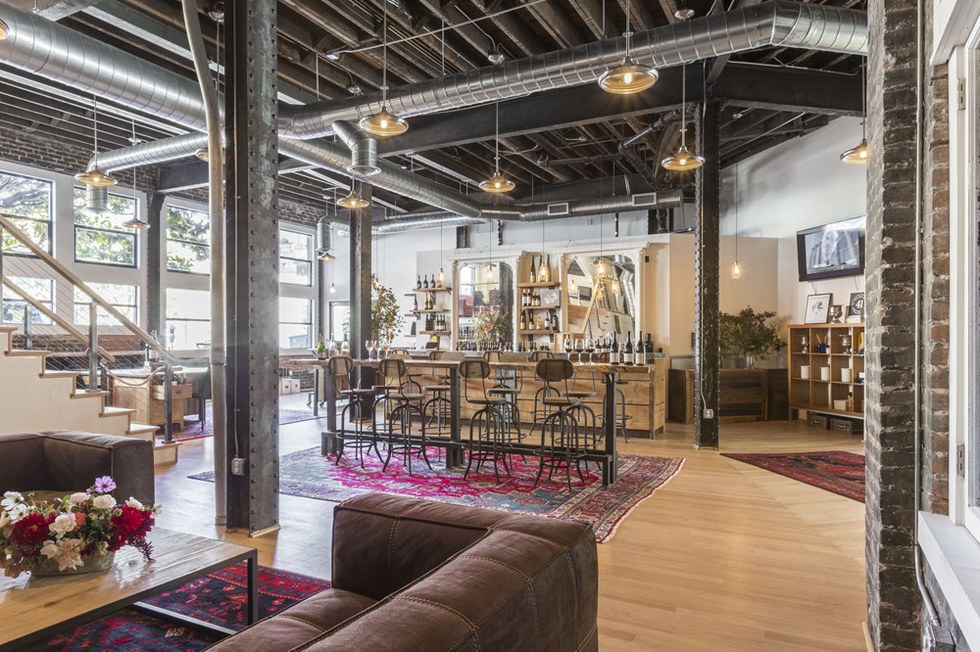 Maritime Wine Tasting Studio
Maritime Wine Tasting Studio
Graham Beck Demi-Sec Light and Graham Beck Brut, both from the Western Cape region, are favorites among the staff at this North Beach tasting room. "The light version, with its yeasty aromas and hints of butterscotch, honey, and praline, goes perfectly with a meringue cake served with figs and nuts. When pairing sweet wines with desserts, the wine should be sweeter than the dessert. The brut has a creamy complexity on the palate and can be paired with oysters and red onion mignonette," says Pieter Ferreira, cellar master at Graham Beck. // Maritime Wine Tasting Studio, 222 Columbus Ave. (Jackson Square), maritimetasting.com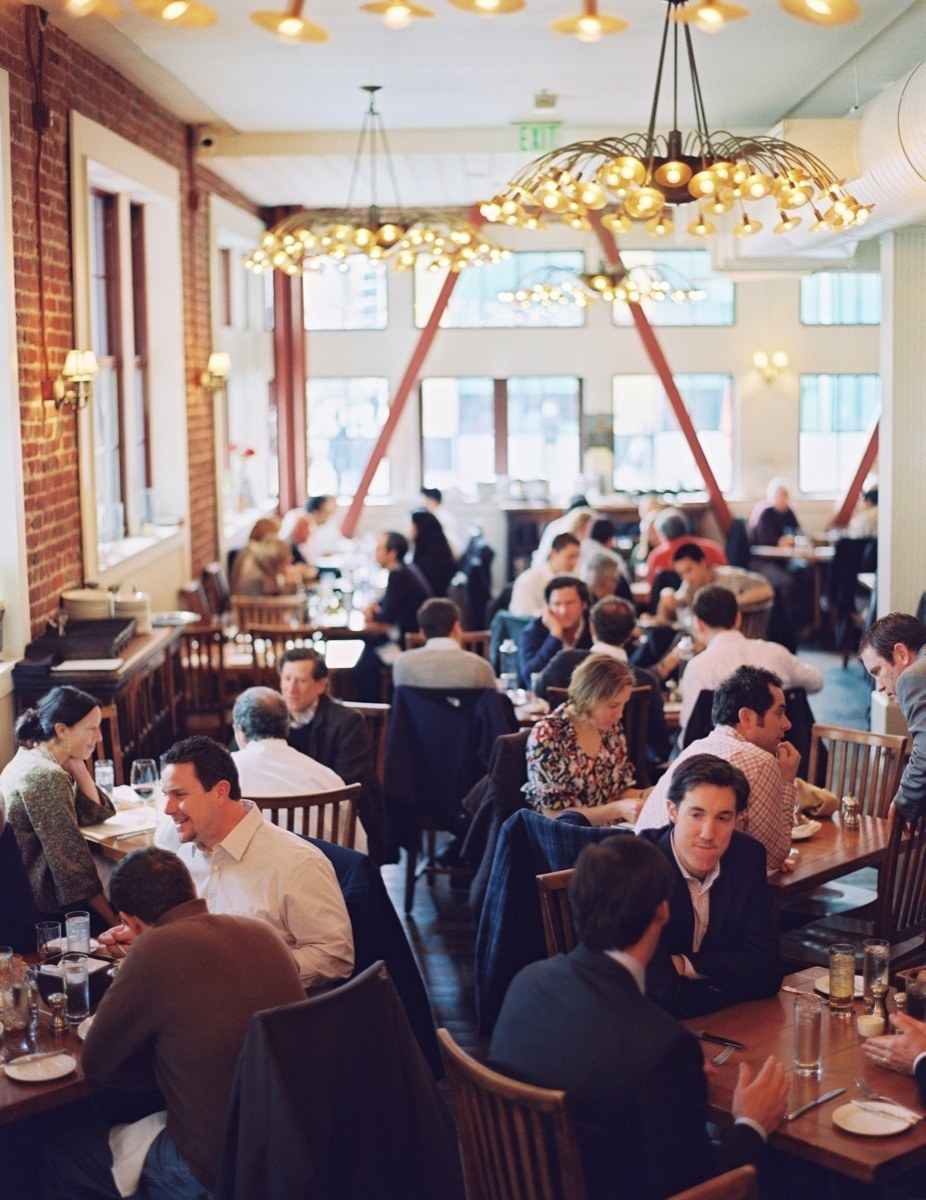 Townhall RestaurantCourtesy of townhallsf.com
Town Hall
Haley Moore, wine director at Town Hall, has found her own way to pair South African wine and food. "I particularly like the Warwick Estate Cabernet Franc 2010. It goes perfectly with our house smoked St. Louis ribs, and just about everything else barbecue," says Moore. "On the lighter side, I love to pour the 2012 semillion from Boekenhohoutskloof, with the ling cod, which is served with manila clams, white bean puree, and piquillo tapenade. The texture of the wine pairs beautifully with the richness of the fish." // Town Hall, 342 Howard St. (SoMa), townhallsf.com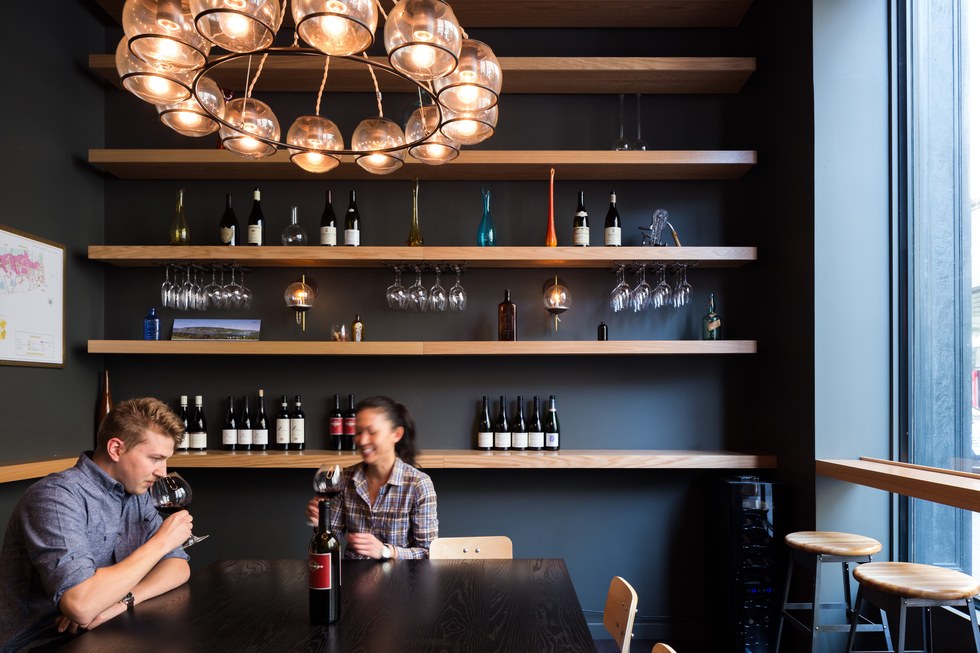 Flatiron Wines & SpiritsSan Francisco storeCourtesy of Flatiron Wines
Flatiron Wines & Spirits
Nationally recognized as a leading wine shop and named as one of the top 50 wine destinations in the US by Food and Wine Magazine, this wine-and-spirits tasting room and store is housed inside the Palace Hotel. The South African inventory includes Badenhorst Family Wines Chenin Blanc Secatueurs 2015 and Hamilton Russel pinot noir. "Bright and crisp with nice texture and good mineral notes, the Badenhorst can be coupled with lots of things, from oysters to soft cheeses to roast chicken. The pinot, with hints of earth and oak spice, goes great with everything from leg of lamb to grilled sausage to a steakhouse-style burger," says Beau Rapier, general manager. // Flatiron Wines & Spirit, 2 New Montgomery St. (SoMa), flatiron-wines.com
DON'T MISS A BAY AREA BEAT! SUBSCRIBE TO OUR NEWSLETTER.