It's been almost 10 years since Apple introduced the world to the iPhone and iOS enthusiasts can expect, ummm, grand anniversary plans.
As reported by Fast Company, the tenth anniversary iPhone model, likely called iPhone 8, will be jam-packed with new features including a dramatic and much-anticipated OLED display which will stretch across the whole front surface and make things look sharper than ever. But the next generation phone will also come with a steep new price tag—north of $1,000.
---
Assuming you have a grand to spare, other new features include: A touch-only Home button (the physical button will be removed); a new frame made from stainless steel including a back of glass, rather than metal; higher-end 3D-sensing technology to better recognize what's around the phone; and cordless charging.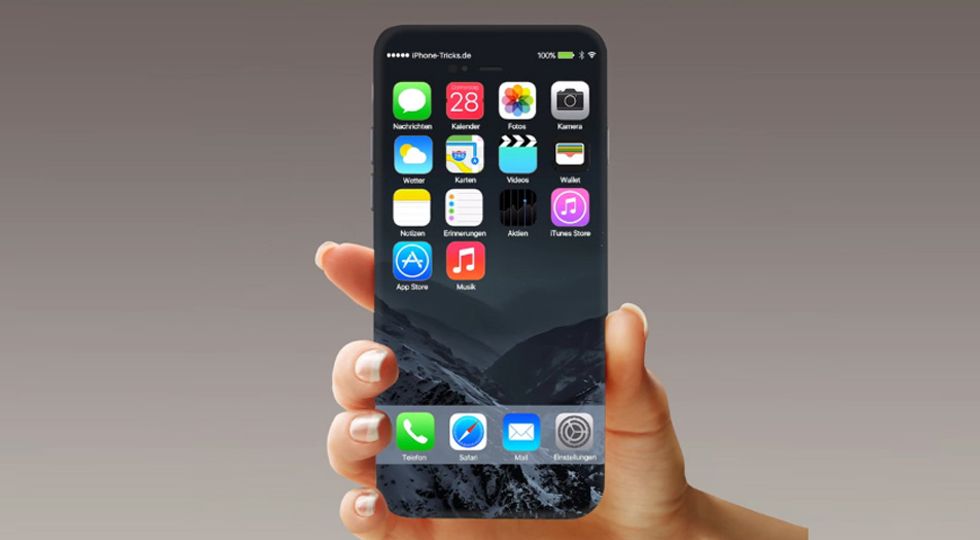 The iphone 8 (via Mac Rumors)
Apple will also be releasing 4.7-inch and 5.5-inch sizes of the iPhone 7 series along with the new iPhone 8. But of course, this is Apple, so we won't know for certain until the big reveal in September.