They say the best gifts are the ones you covet yourself.
---
Fantasy Piece
The holidays are a time for wishing and a hoping, right? Wellendorff, German jewelry maker since 1893, just opened their first North American boutique at Shreve & Co., and to celebrate, they created this San Francisco flower ring. The 18-karat piece is decorated with an enamel floral pattern and diamonds, and it has the Golden Gate Bridge hand-engraved inside.
$19,000 at Shreve & Co., 200 Post St., 415-421-2600, wellendorff.com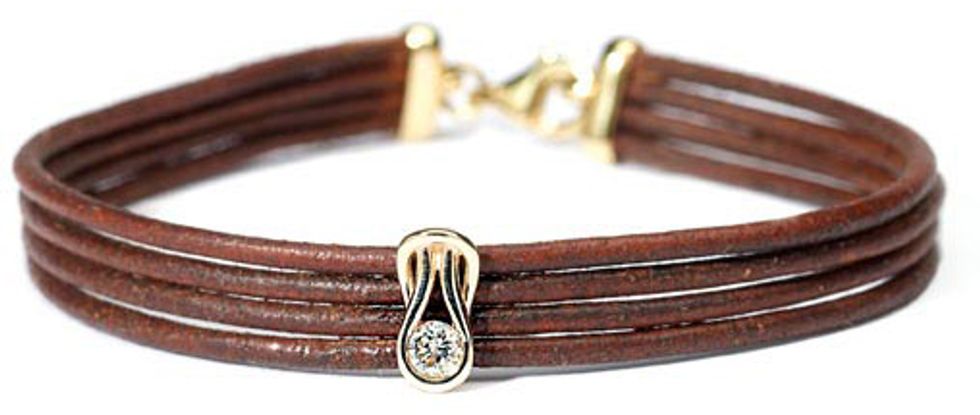 Knotty and Nice
Classic meets bohemian in this leather-banded, 14-karat gold Everlon knot bracelet designed by actress and style icon Rachel Bilson. The subtle accessory celebrates the improvements in African diamond mining, and $20 of every purchase is given to the Diamond Empowerment Fund.
$199 at macys.com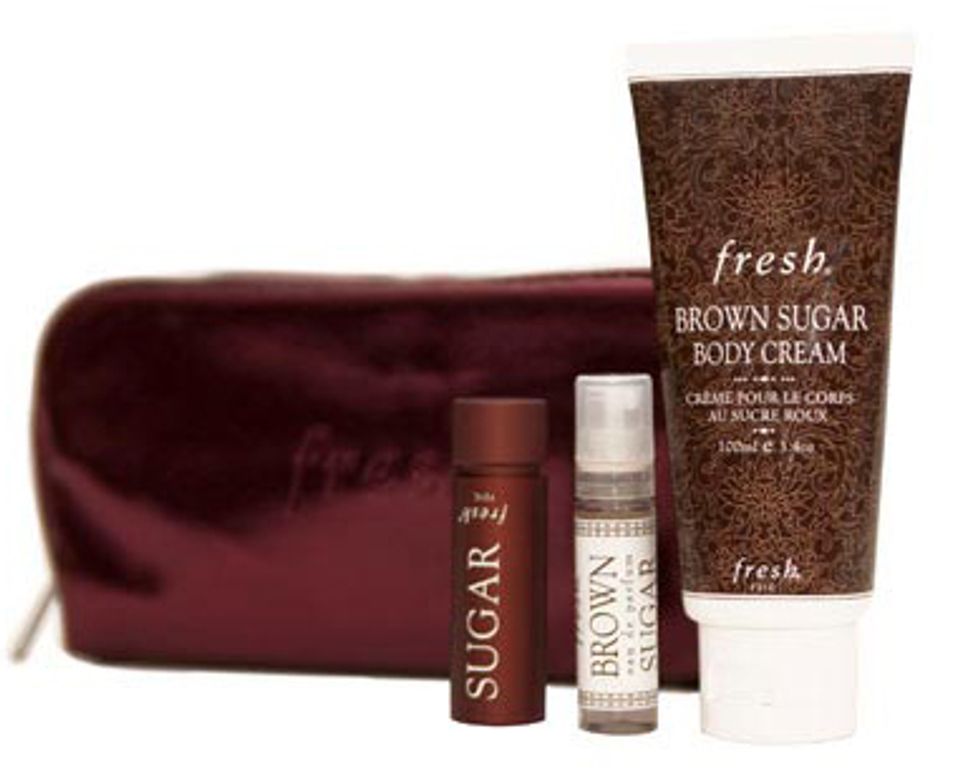 The Bargain
Freshly Made
A guilt-inducing holiday cookie is one way to get a sweet fix, but the Fresh Sugar Rush set is your calorie-free alternative. Packaged neatly in a shiny burgundy pouch, the collection includes indulgent body cream, eau de parfum, and shimmering lip treatment with SPF 15 for kissable winter lips.
$28 at Fresh, 301 Sutter St., 415-248-0210, or sephora.com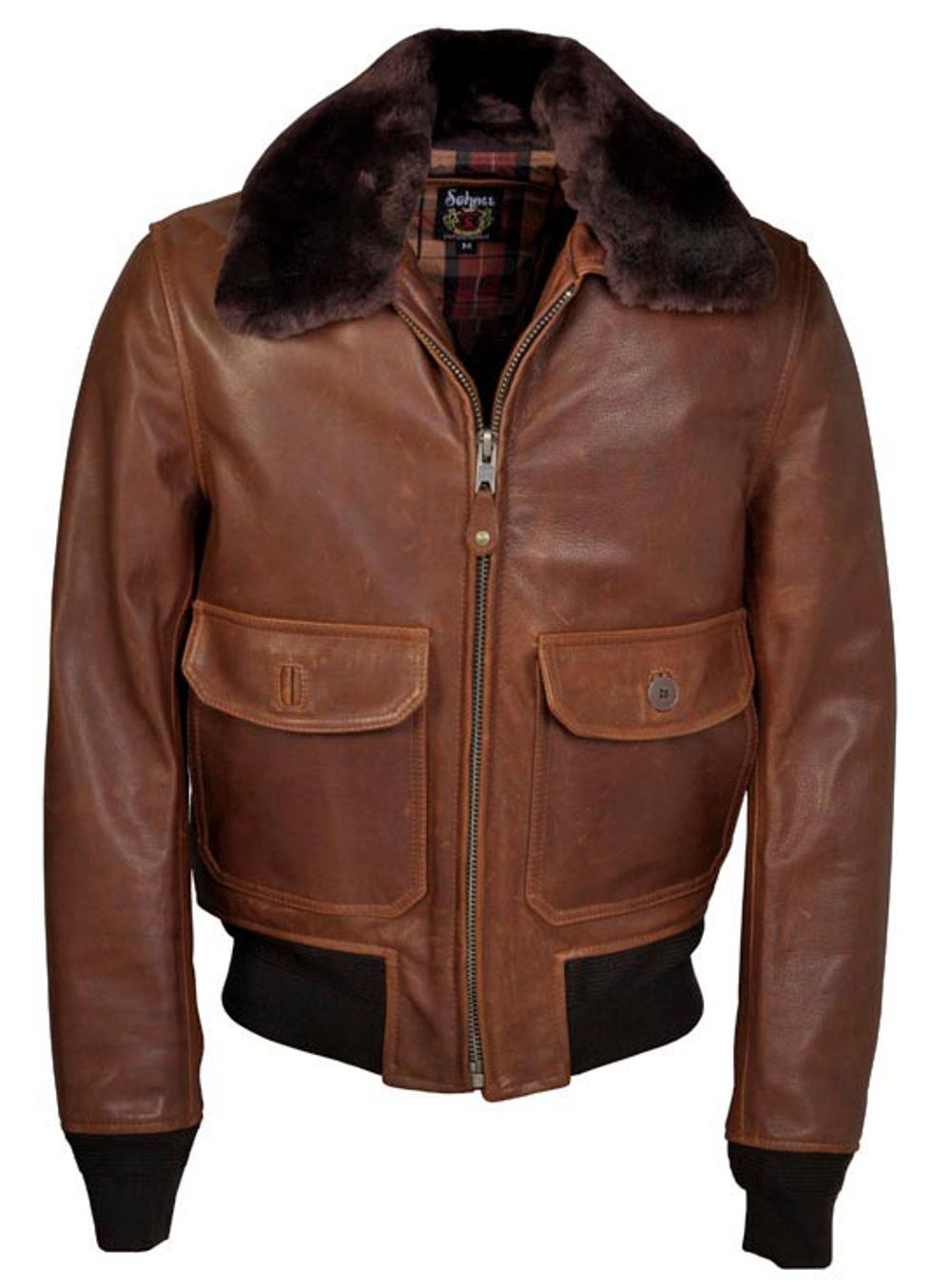 It's the Bomb
There's nothing a gal doesn't like about a guy who can sport a little James Dean flair. This military-style antique lambskin bomber jacket by Schott NYC has a detachable fur collar and zip-out liner that can be worn four ways. It's got Rebel Without a Cause written all over it.
$550 at schottnyc.com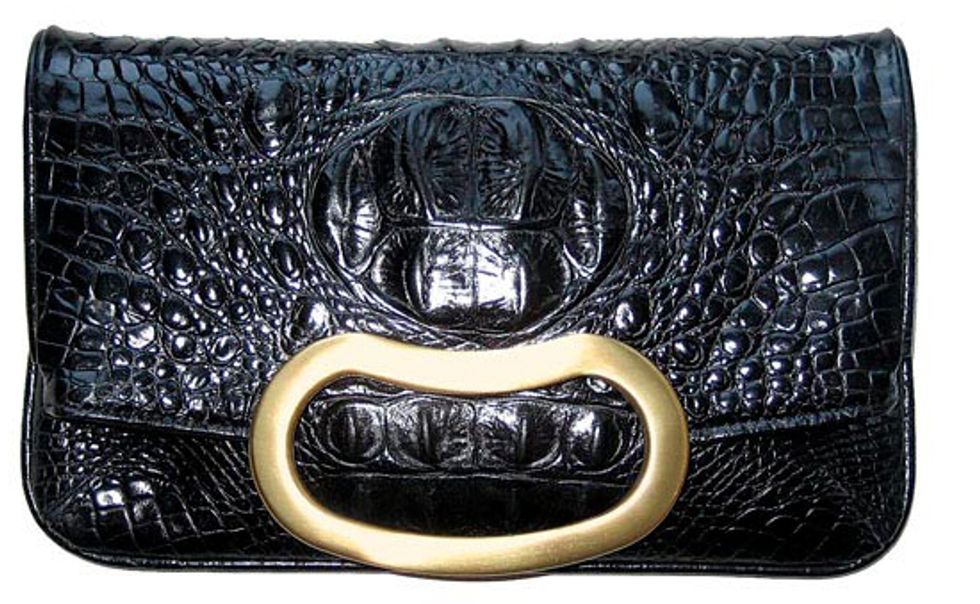 Two-Faced
If embossed leather, brass hardware, and a turquoise-lined interior aren't enough to sell you on Jalda's Croc Bean clutch, listen up. The purse seamlessly switches from a handheld bag to a compact clutch with nothing but a fold.
$295 at Muse Ten, 1820 Fillmore St., 415-922-6873, museten.com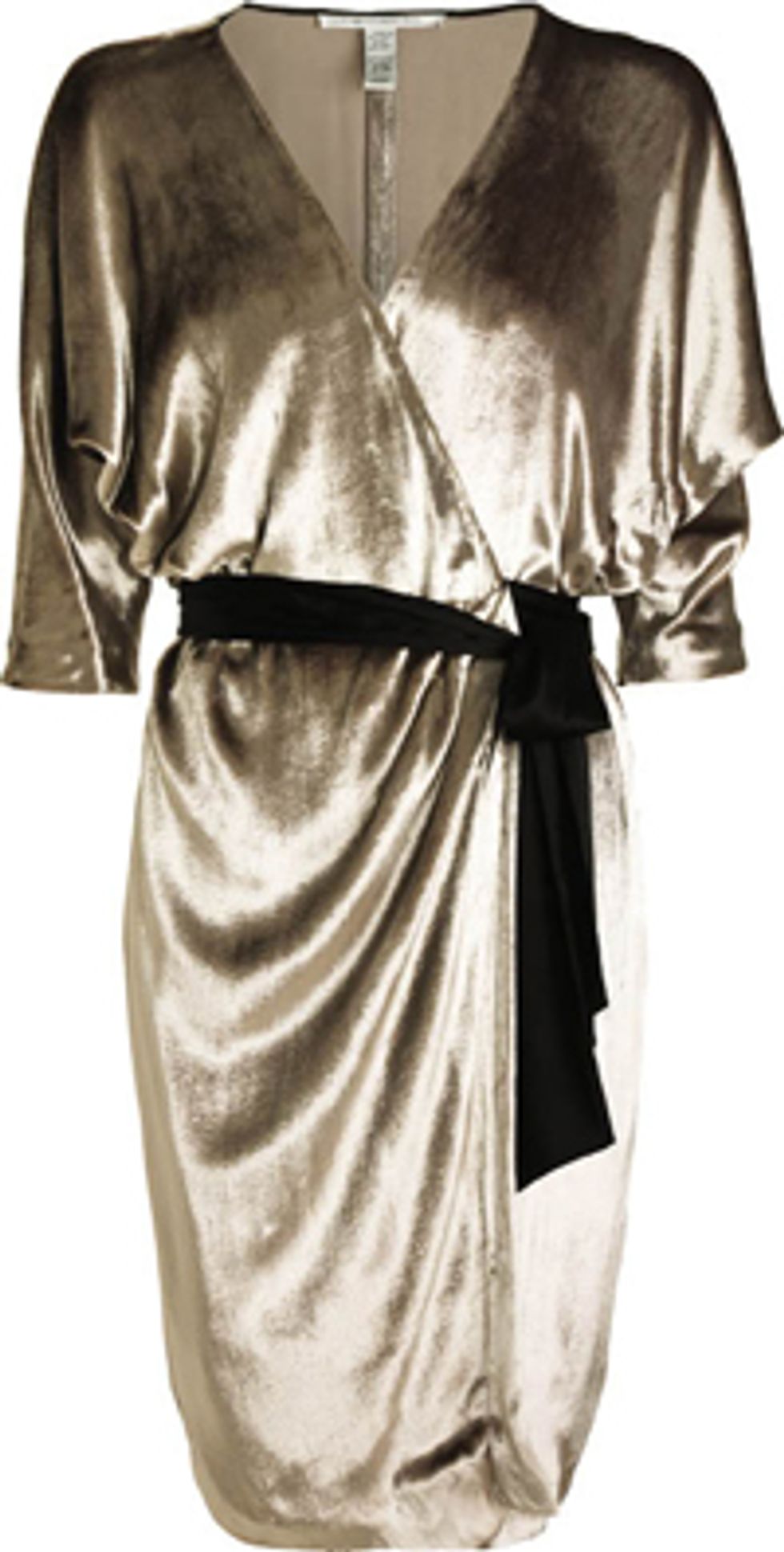 Silver Lining
Diane von Furstenberg's Grano wrap dress is a velvet rendition of the designer's mantra: sexy, soft, bold, comfortable, and, most importantly, feminine. New Year's Eve statement piece? Done.
$345 at Barneys New York, 77 O'Farrell St., 415-268-3500, barneys.com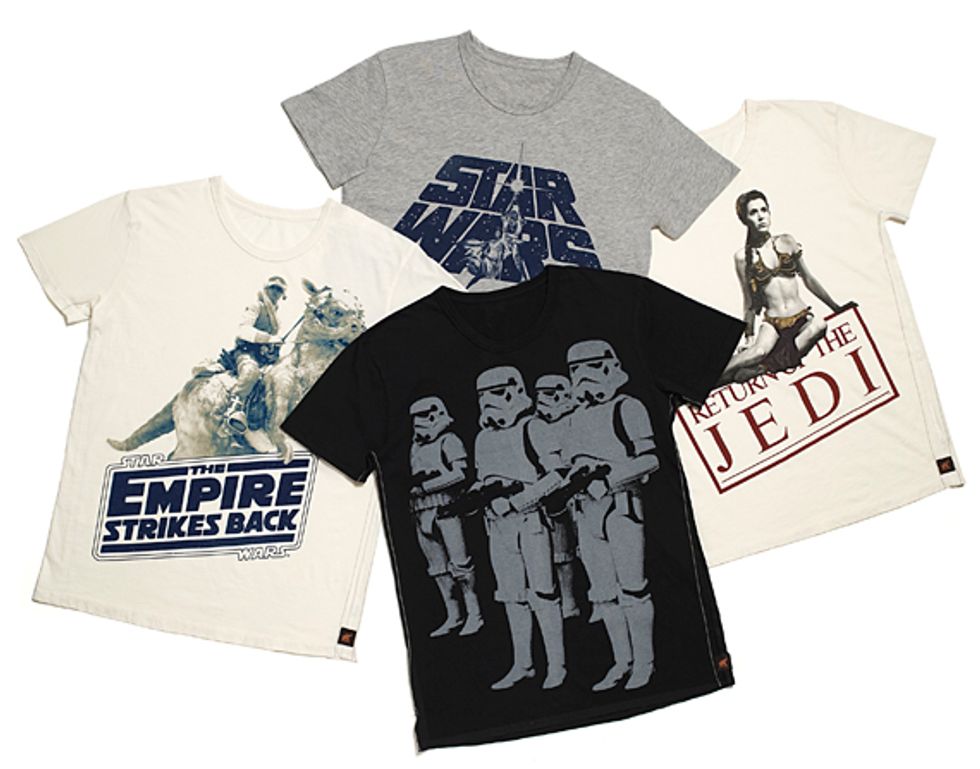 Force Be With You
Outfit any man in your life—BF, bro, or dad—in one of these limited edition Star Wars t-shirts and you'll be his hero. A Bloomingdale's exclusive in collaboration with Lucasfilm Ltd. imagery, these tees celebrate the 30th anniversary of Star Wars Episode V: The Empire Strikes Back.
$38 - $44 at Bloomingdale's, 845 Market St., 415-856-5300, bloomingdales.com


Show Me the Money
Making a simple statement in soft, black leather with a bold gray stripe, this Heathen F Zero wallet swings both ways. Rugged in style, it's good for any tough guy or gal.
$62 at Shotwell, 320 Grant Ave., 415-399-9898, shotwellsf.com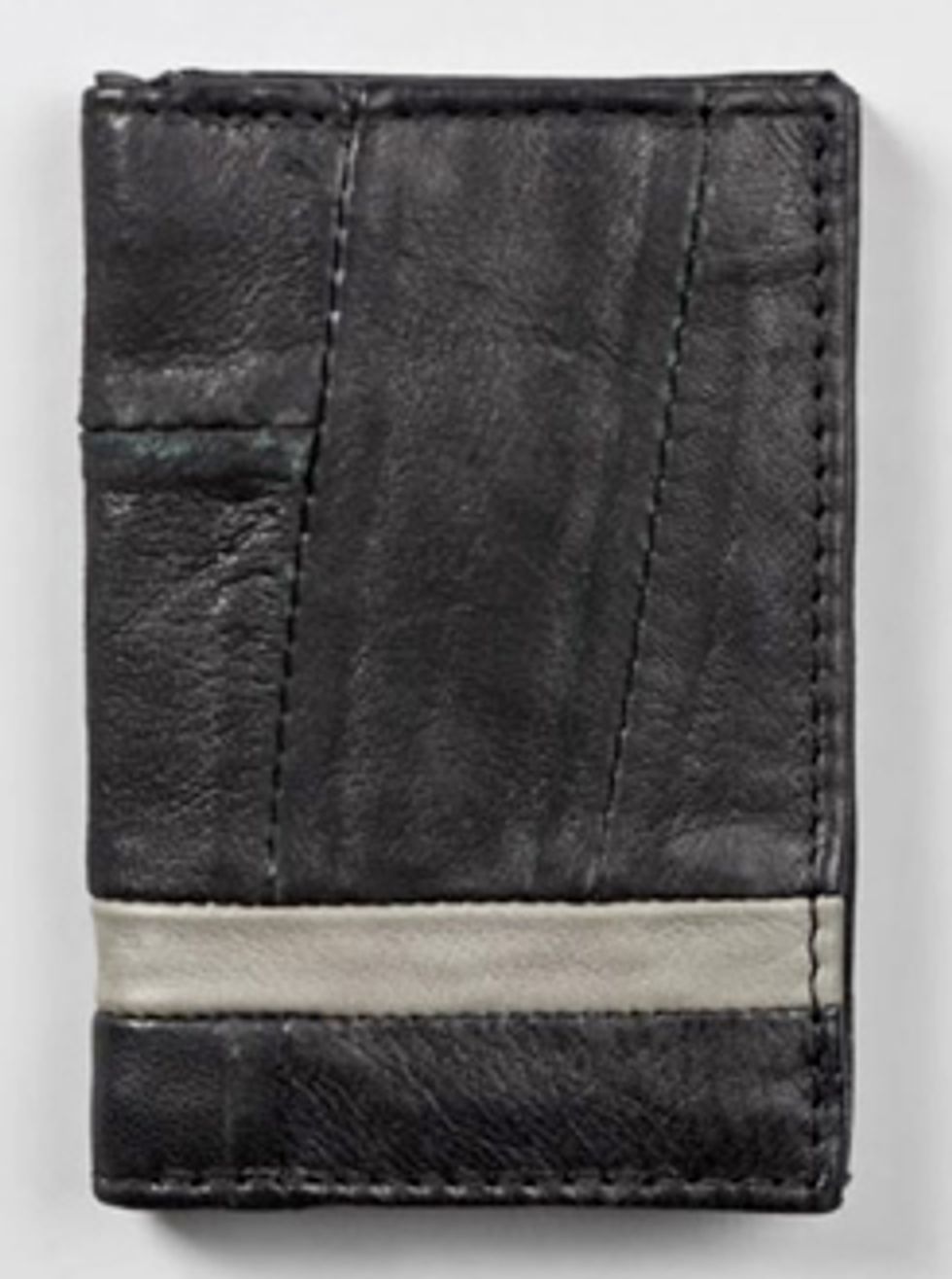 Drop In
For the gal who likes to accessorize but isn't into bling, gift this etched bamboo teardrop necklace by Feisty Elle. The piece can be adjusted up or down, so it's almost like two gifts in one.
$60 at Arkay Workshop, 2869 24th St., 415-641-7770, feistyelle.com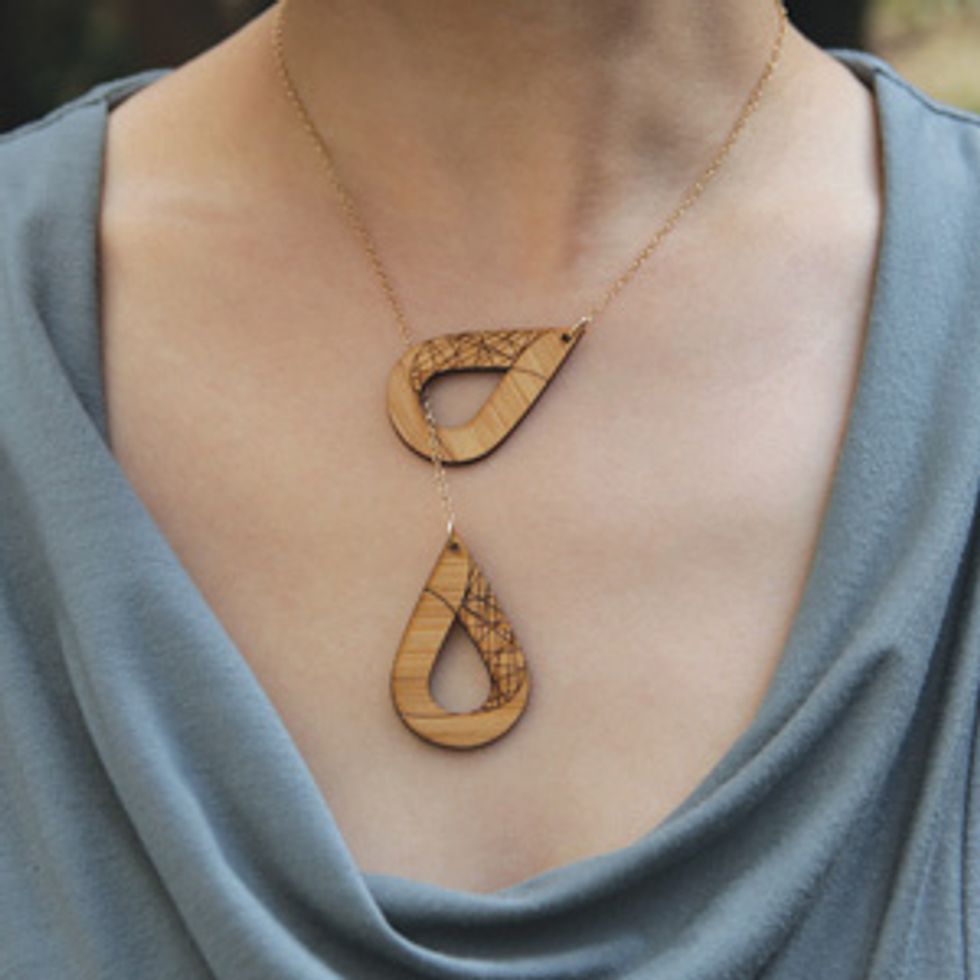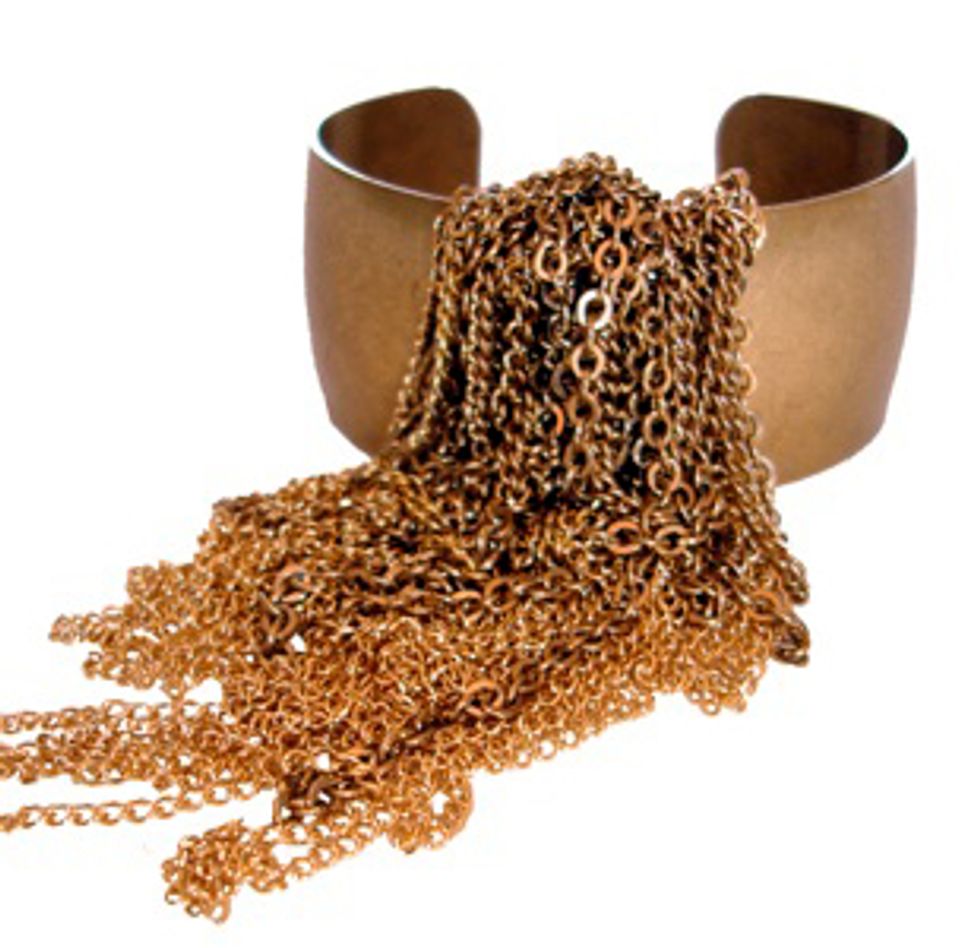 Cuff Love
Add flair to a drab winter wardrobe with this statement piece by Dame. Made of vintage brass and gold-plated chain, this
Kingston cuff
is a worthy splurge.
$210 at The Common, 1077 Mission St., thecommonsf.com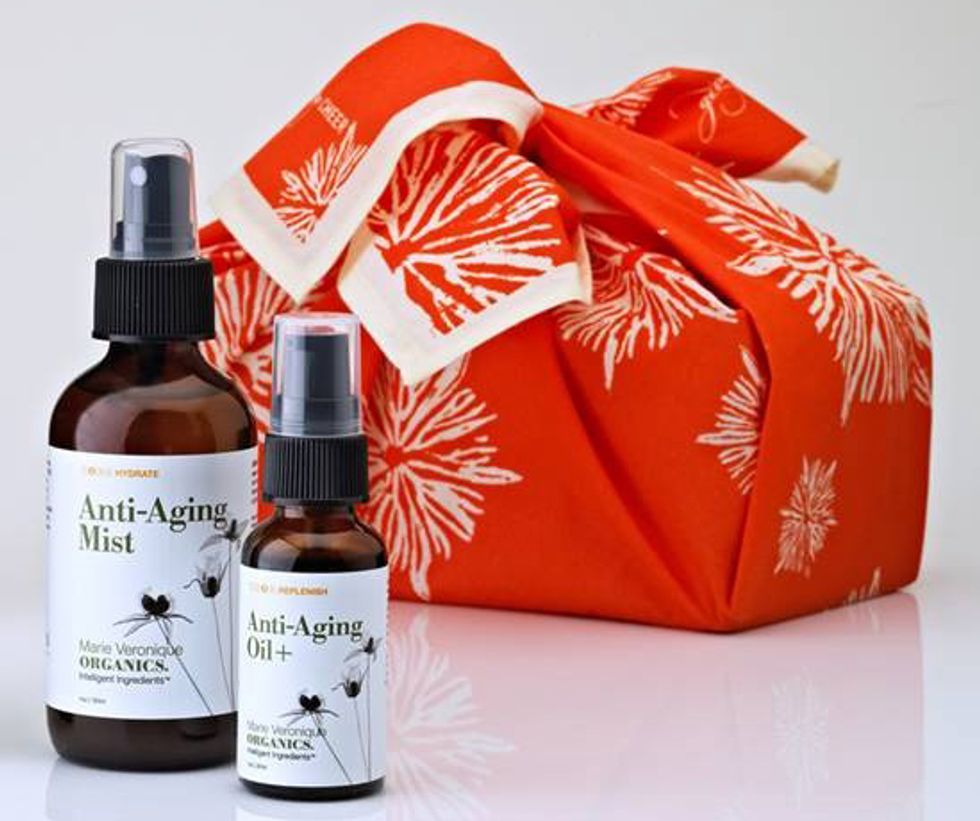 Wrinkle Free
Your friends will thank you in the long run for Marie Veronique Organics anti-aging holiday set. The gift includes two of the Berkeley-based line's most popular products—anti-aging mist (normally $35) and anti-aging oil (normally $80), which work together to moisturize and repair damage using antioxidant-rich green and white tea, jojoba oil, blackberry seed oil, and argan oil. And, by nature, the wrinkle-fighting duo is free of parabens, chemicals, petroleum products, waxes, fillers, and fragrances.
$115 at mvorganics.com