With each twist and turn in Mendocino County, you never know what you might find or what you might see. Follow Highway 128 West to escape the hustle and bustle of city life. As you pass through tiny towns like Yorkville, population of 317, the only traffic you're likely to see are clusters of deer.
---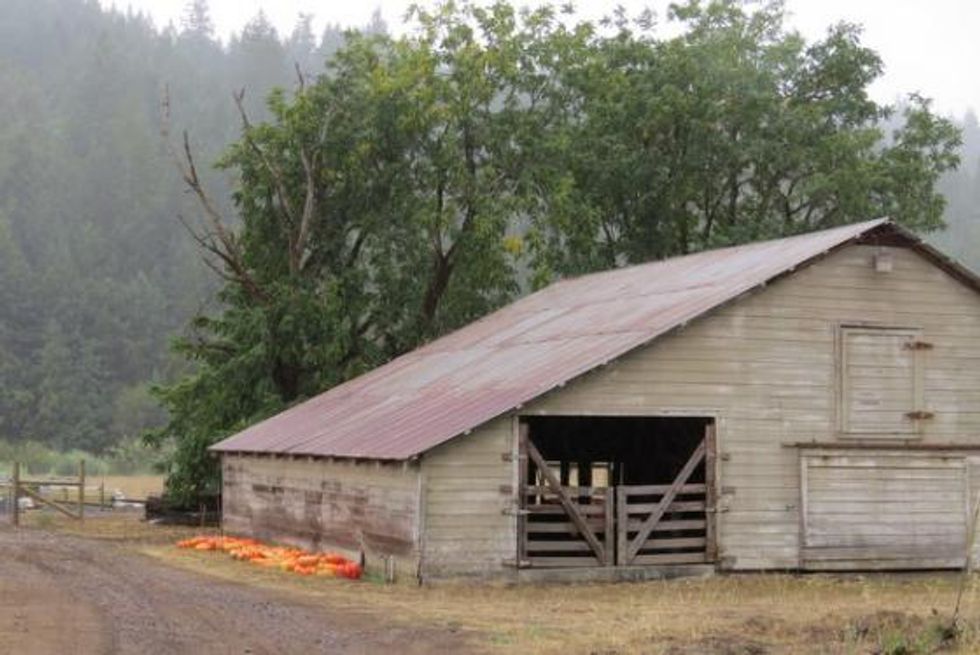 Slow Booming Boonville
Faded, yet photogenic barns serve as landmarks, not stoplights and gas stations. When you enter Boonville, you get your first real glimpse of civilization since leaving Highway 101. Anderson Valley Brewing Company is growing hops, there's the bright red cartoon character, Apple Jack, on the façade of the Mendocino County Fairgrounds, and a cluster of stores and restaurants line the sides of the road.
After a couple hours of driving, it's a good place to stop and stretch your legs, maybe even grab a cup of coffee or bite to eat. Tiny but colorful Paysanne serves locally made organic ice cream along with house-made popsicles, baked goods and warm drinks. Farmhouse Mercantile is chock full of good things for your house and kitchen and the Boonville Chocolate Shop sells lots of chocolate from an old train car. There's plenty happening for a town with a population of just over a thousand people. There's also a gas station, so be sure to fill your tank before you head further north to Philo.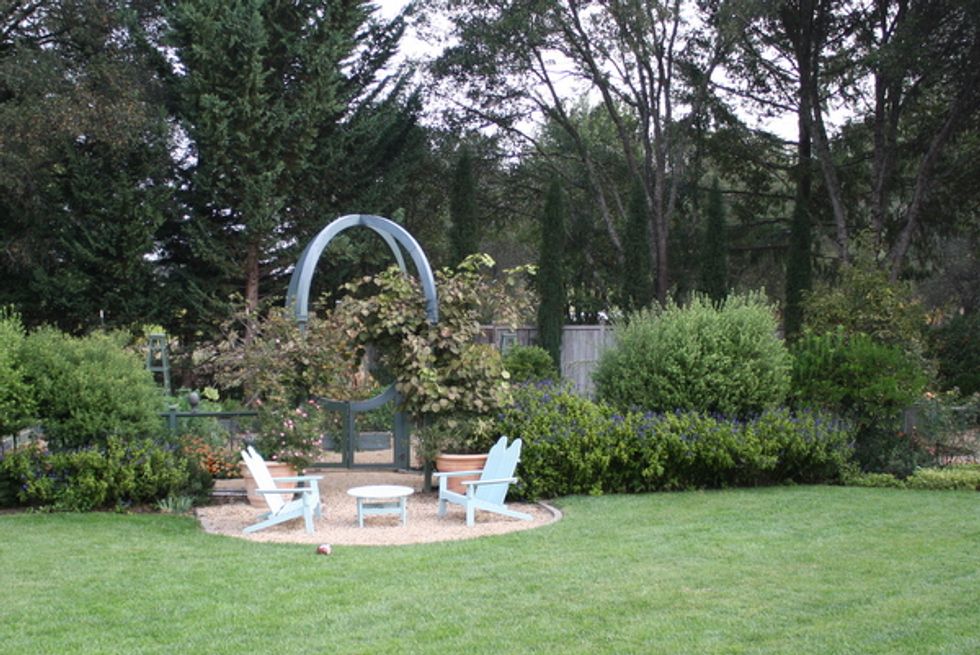 The Madrones Secret Garden
Pull into Philo
Mendocino Wine Country starts to shine when you arrive in Philo. Goldeneye is hard to pass by, with Balo Vineyards just across the street. Pull into The Madrones and you can walk and sip your way through four tasting rooms. For something tasty and unexpected, try the Bubbles at Signal Ridge. There's also a garden store and restaurant. If you're thinking of spending the night, The Madrones is the place to lay your head. The guestrooms are spacious and look like they're straight from a Pottery Barn photo shoot. If you stay, be sure to check out the property's secret garden.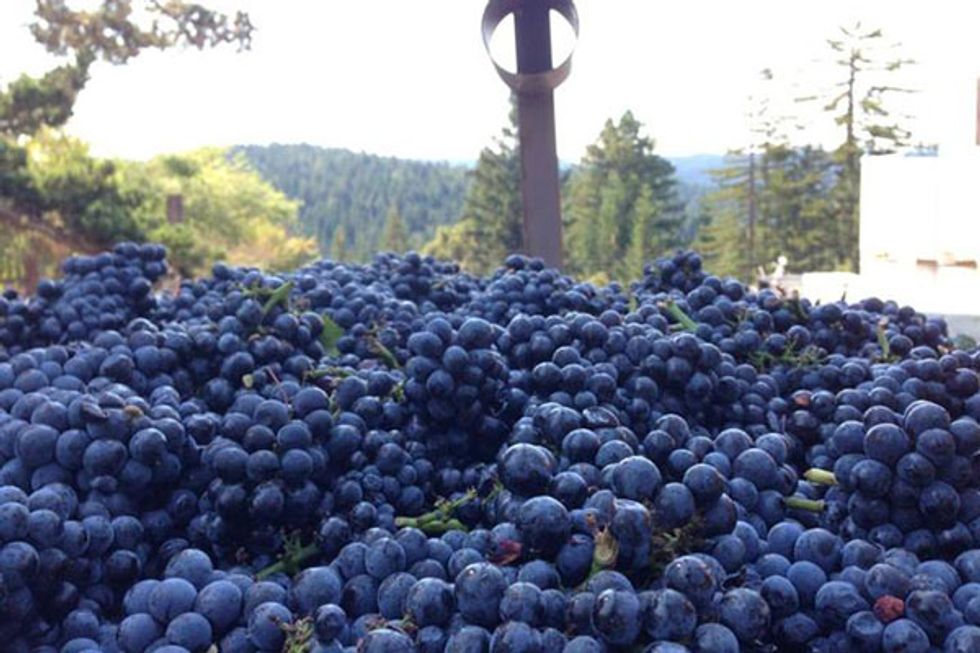 Grapes from the latest harvest at Baxter Winery. Photo courtesy of their Facebook page.
If you continue up the road you'll hit what for all intents and purposes is downtown Philo. There's not a ton here, but there are a couple places definitely worth getting out of the car for. If you're hungry, Libby's Mexican Restaurant is a favorite with locals. If you're in the mood to do some wine tasting, head across the street to Baxter. Chances are the winemaker's wife Claire will be pouring. An old gas station on Highway 128 is home to The Pot Shop. Nope, it's not for those with medicinal marijuana cards, it's home to Alexis Moyer's whimsical pottery. 
Gowan's Oak Tree roadside fruit stand is worth heading north for a few more minutes. Family owned, it got its start in the 1930s when Grandma Gowan would sit under the oak tree and sell apples. With 65 varieties of apples, choices will have to be made, but don't leave without some cold apple cider and sweet dried apples for the road.
Dana can be found on Twitter @drebmann
Dana's trip was organized by Mendocino WineGrowers, Inc., but as always her thoughts and opinions are her own.